Once every four years, some of the ballet world's best and brightest gather in Jackson, MS, to face off in the super-prestigious USA International Ballet Competition. The event's list of alums is kind of ridiculous: Boston Ballet's Misa Kuranaga and Jeffrey Cirio, The Royal Ballet's Sarah Lamb, American Ballet Theatre's Daniil Simkin and Sarah Lane, The Washington Ballet's Brooklyn Mack and Maki Onuki, Birmingham Royal Ballet's Alys Shee...and that's just the tip of the iceberg.
The 2014 USA IBC kicked off on Saturday, and this year's roster of competitors includes a lot of familiar names. In the senior women category, there's Joy Womack, the vibrant ballerina who became the first American to join the Bolshoi Ballet (though she left last fall after becoming frustrated with the company's politics—an unhappy ending to a fairy-tale story):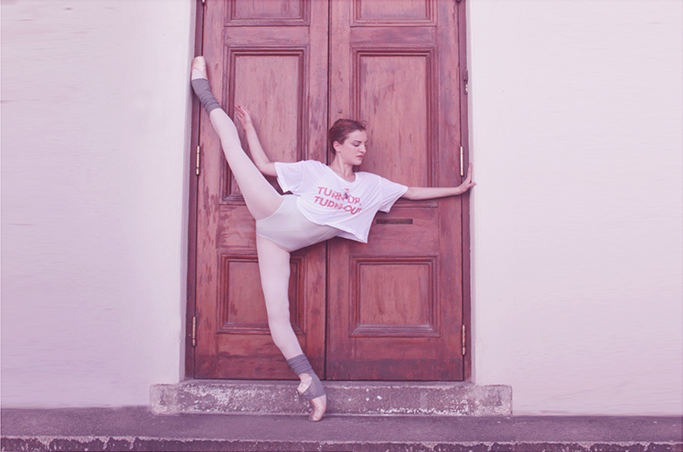 Joy Womack for Cloud and Victory (yup, she's a model, too!)
Among the junior women, there's the astonishingly self-possessed Gisele Bethea, who grabbed our attention last year when she took home the Youth Grand Prix Award at the Youth America Grand Prix: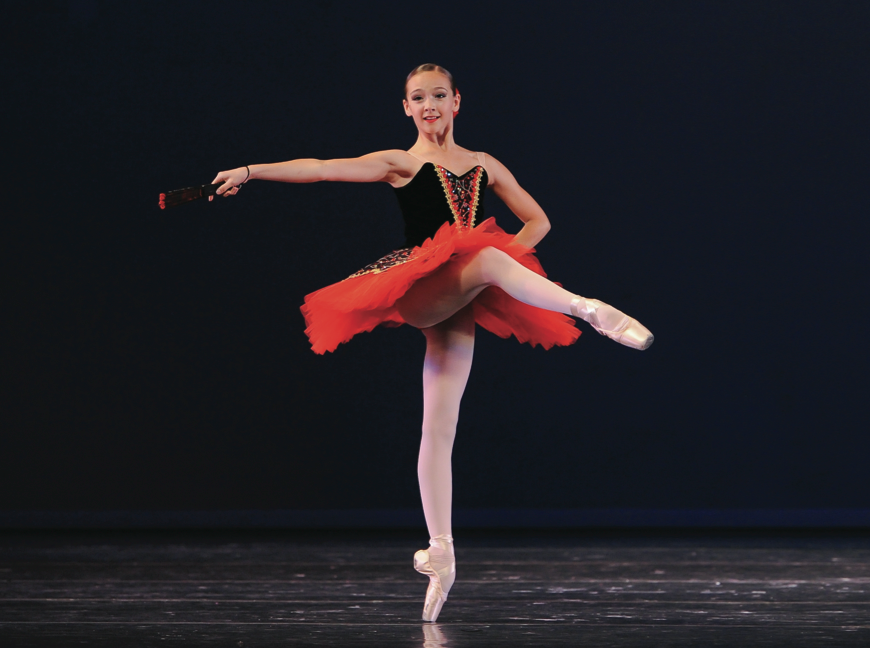 Bethea at the 2012 World Ballet Competition USA (Siggul/Visual Arts Masters)
And the junior men group features First Position star Aran Bell, who may have been an adorable munchkin in the film but has since grown into a mature, sophisticated technician: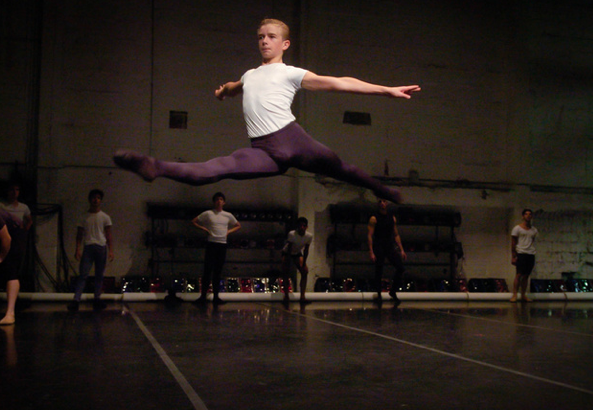 Aran Bell in class at the Carreño Dance Festival (Photo Rachel S. O'Hara/Sarasota Herald-Tribune)
Merde to all the competitors! Click here for the full list—and stay tuned for information about winners.
Nutcracker is always a bit of a slog. But in the days between Christmas and New Year's? Ayyyyyyyy. Sure, the end of the run is in sight, but that also means you've already put your poor feet through dozens of shows. And without all the holly-jolliness of holiday shopping and cookie baking and present wrapping to distract you from how much your body hurts, YOUR BODY HURTS SO DARN MUCH.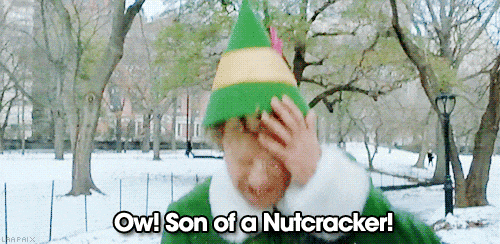 MOOD.
That's why we've rounded up our top five Nutcracker survival tips. Because you need them more this week than ever. Because with a little bit of self-care and a lotta bit of mental steeling, you can do it.
1. Eat smart. You need to fuel that aching instrument of yours properly! Try following former San Francisco Ballet and current Dutch National Ballet dancer Kristina Lind's Nutcracker diet, which involves lots of fish, fresh vegetables and healthy snacks.
2. But also, eat more cookies. Take a tip from former Boston Ballet and now American Ballet Theatre principal Jeffrey Cirio: Cookies are delicious, and boy, have you ever earned them.
3. Mix up your makeup. Have a little fun with it! Why not try out the SUPER big fake lashes for show #30? Or add a little shimmer to your skin for show #35? Boston Ballet principal Lia Cirio (yup, she and Jeff are siblings—so cute) is all about glitter: "I love getting to sparkle for the audience, especially the children."
4. Play a Nut brain game. When Kathryn Morgan was doing 40+ Nutcrackers a year with New York City Ballet, she and her castmates would fight the doldrums by thinking of a "theme" for each performance. "We might say, 'Tonight, everyone dance as your favorite Disney princess!' Or, 'Let's be kids playing in the snow on Christmas morning!' " How fun is that?
5. Remember that each and every show, someone in the audience is seeing ballet for the first time. More words of wisdom from Lia C: "Nutcracker helped me fall in love with ballet, and now I'm living my dream. Who knows–I could be helping someone else's dreams come true!"
Merde, all you special Snowflakes!
Unless you've been living in some strange internet-less hole, you probably already know that yesterday was a HUGE day for the ballet world. American Ballet Theatre announced seven (count 'em!) promotions—and one of them was the extraordinary Misty Copeland, who's now the company's first African-American female principal.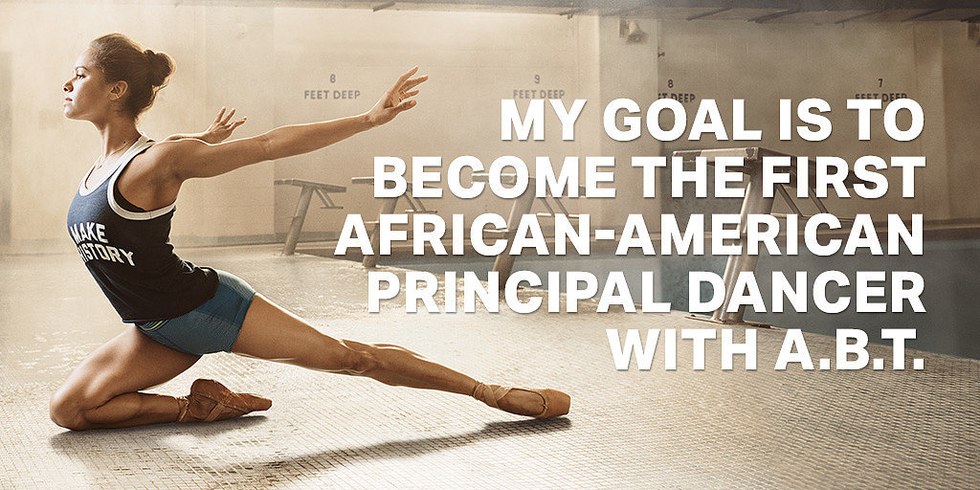 From Copeland's epic Under Armour campaign—she willed what she wanted.
The crowd—and by crowd I mean mainstream press, as well as dance fans everywhere—went WILD.
Copeland got social media shoutouts from (almost literally) everyone, including Hillary Clinton, Oprah Winfrey, Taye Diggs and Laverne Cox.
Just pinned to our "Women Who Inspire" board: the newest principal ballerina at @ABTBallet. Congrats, @mistyonpointe! pic.twitter.com/7CHabDGyvk

— Hillary Clinton (@HillaryClinton) June 30, 2015
Brava! Yay! And Hallelujah to you @mistyonpointe . Beaming with pride at your magnificent achievement as Principal Dancer ABT?????? — Oprah Winfrey (@Oprah) July 1, 2015
All hail the Queen. My "sister" Misty Copeland was just promoted to Principal dancer with ABT!! An amazing day for dancers and chocolates...

— Taye Diggs (@TayeDiggs) June 30, 2015
Tears of joy. Congrats @mistyonpointe on your promotion to principal dancer at #ABT #inspiration #historymakers http://t.co/L1QM7l2QvT — Laverne Cox (@Lavernecox) June 30, 2015
She was a trending topic on Twitter and a front-page story in the New York Times.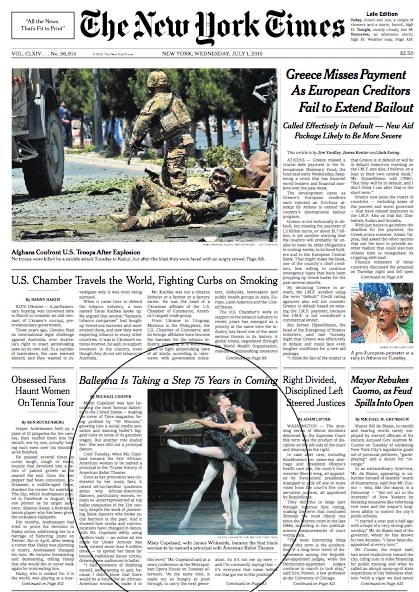 Get it.
All of this is so, so well-deserved. Copeland has been an incredible force both onstage and offstage during her decade and a half with ABT. She is a genuine celebrity, yes, but also a true and wonderful artist. She's worked unbelievably hard—and now she's made history.
But let's not forget about the other dancers currently celebrating over at ABT—especially the gorgeous and long-overlooked Stella Abrera, who was also made a principal yesterday after spending 14 years as a soloist.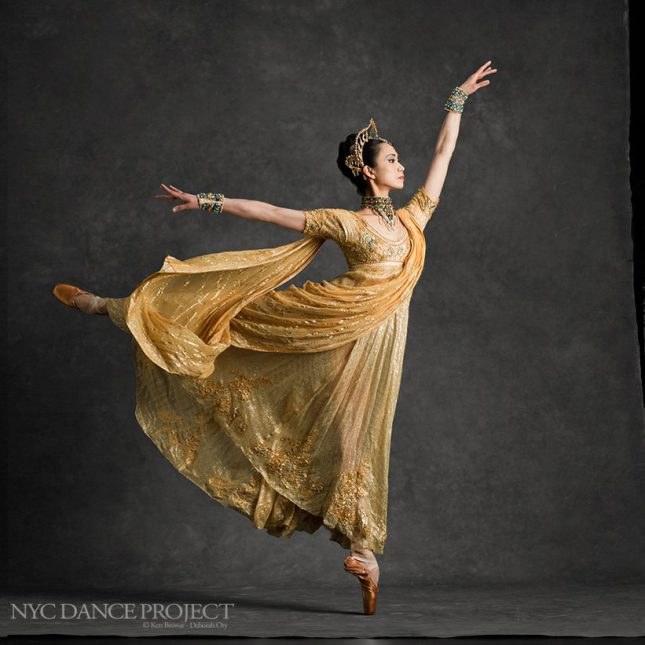 Abrera as Gamzatti in La Bayadère (© NYC Dance Project)
Not only audience members but also company dancers have been hoping for this promotion for ages. Because the members of ABT love, love, love Stella. Just look at this video Abrera's good friend Julie Kent captured of the ABT dancers reacting to Abrera's promotion:
There are a lot of newly christened soloists, too: Skylar Brandt, Thomas Forster, Luciana Paris, Arron Scott and Cassandra Trenary all earned the title yesterday. We're especially excited about Brandt and Trenary, rising stars we've been following since they joined the company in 2011. (And how cute is this: Brandt and Scott are dating. A bf–gf promotion! D'awww.)
And as if that weren't enough, ABT also announced that the fantastic Maria Kochetkova of San Francisco Ballet and the dashing Alban Lendorf of the Royal Danish Ballet will join as principal dancers, while Boston Ballet firebrand Jeffrey Cirio will come onboard as a soloist. These are all artists we can't get enough of—we're really looking forward to seeing more of them at ABT. (SFB and RDB fans, fear not: Kochetkova and Lendorf will continue to dance with their respective home companies.)
Congrats all around! What a wonderful week it's been.
Nutcracker season is in full swing! We asked Boston Ballet principals (and siblings!) Lia and Jeffrey Cirio for their best tips about how to survive and thrive during the run of performances. Be sure to catch Boston Ballet's brand-new Nutcracker November 23-December 30.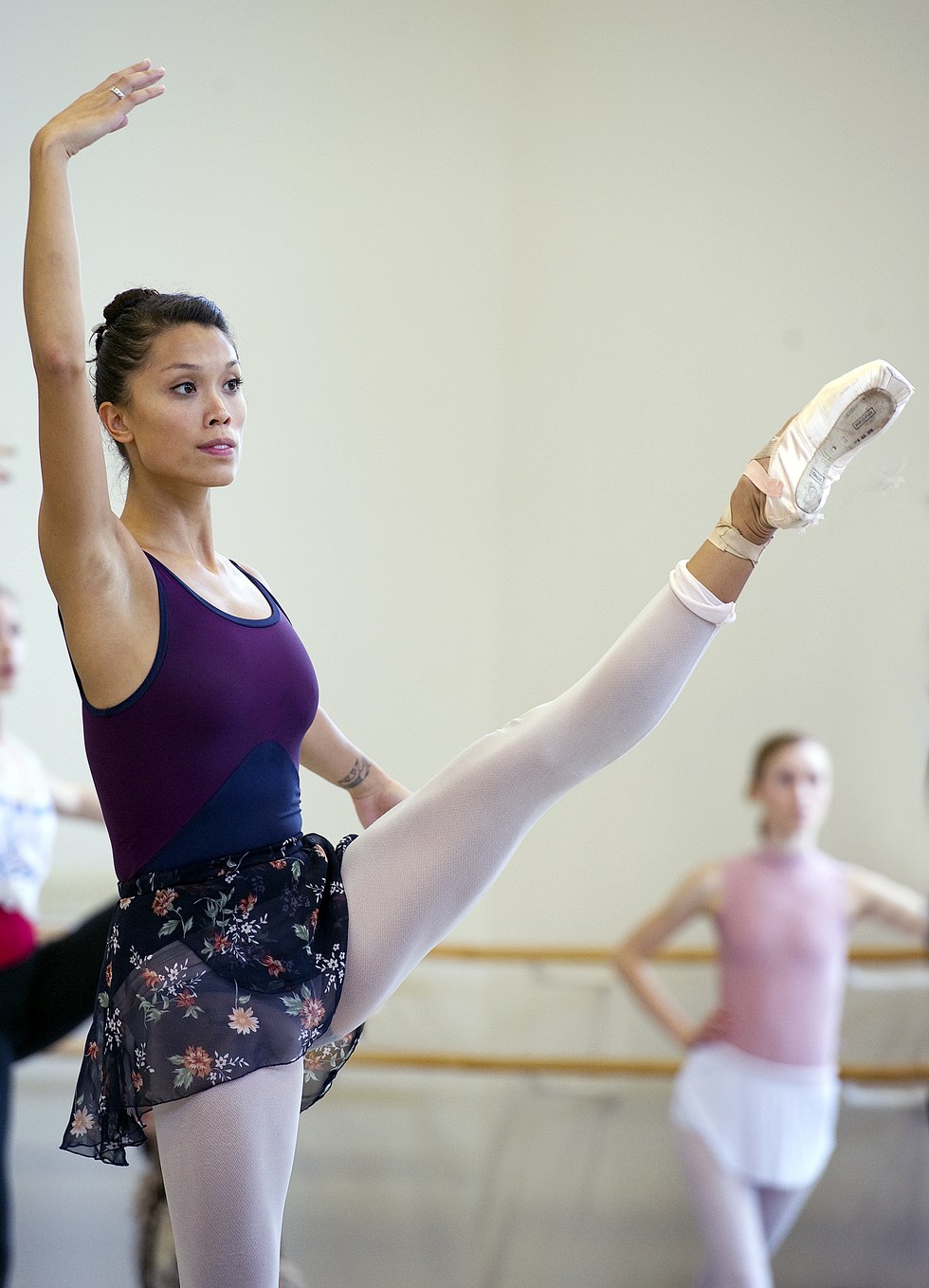 Dance Spirit: What's your favorite Nutcracker role to dance?
Lia Cirio: I know most dancers love Sugar Plum, which I enjoy, but I've always been more drawn to Dew Drop and the Snow Queen. Mainly because of the music--I feel like it flows through my body nicely.
Jeffrey Cirio: I don't really have a favorite--I like them all. I used to love to dance the Harlequin Doll role because I would be done after the first act!
DS: How do you fuel your body each day during the grueling season?
LC: During the Nutcracker season (and any other performance season) I eat bananas and drink coconut water to keep my body fueled with potassium.
JC: I just eat lots of food. Well, maybe I eat more cookies!
DS: How do you keep each performance fresh?
LC: It's always rough doing 40 or so shows, but I try to remember that every show is someone's first time seeing ballet and you have to make it special for them. Nutcracker helped me fall in love with ballet, and now I'm living my dream. Who knows--I could be helping someone else's dreams come true! I also try to appreciate the beautiful Tchaikovsky music.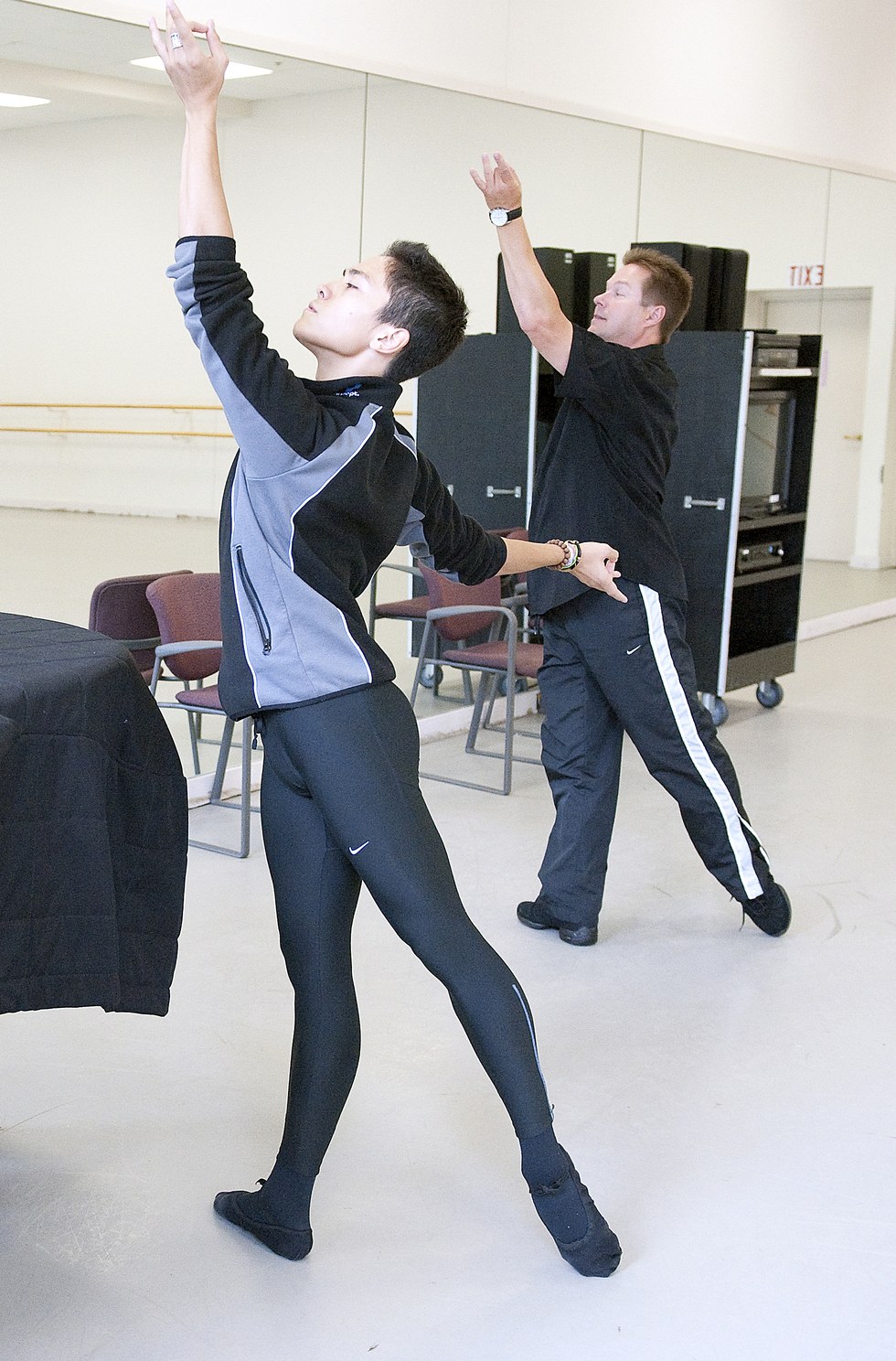 DS: What's the hardest part of Nutcracker season?
LC: Trudging through the snow! I can't tell you how many times I've had to walk through a blizzard and then dance Sugar Plum!
JC: When it's mid-season and you realize you still have 20 shows to go!
DS: What's the best part?
LC: Glitter! I love getting to sparkle for the audience, especially the children.
JC: The fact that it's Christmas. It's a wonderful time of year, filled with faith, love, family, friends and children.
DS: Is there anything you like to do outside of the theater to get into the holiday spirit?
LC: I love Christmas, so it's not hard for me to get into the spirit. I love shopping for gifts for my friends and family, but I also like to make gifts, whether they're scarves made out of t-shirts or zip-ups with painted designs. My friends and I also like to have tree-decorating parties while sipping hot apple cider.
DS: What's the key to a successful Nutcracker run?
JC: It's important to remember is that it's all about the children in the audience. We're there to bring them joy.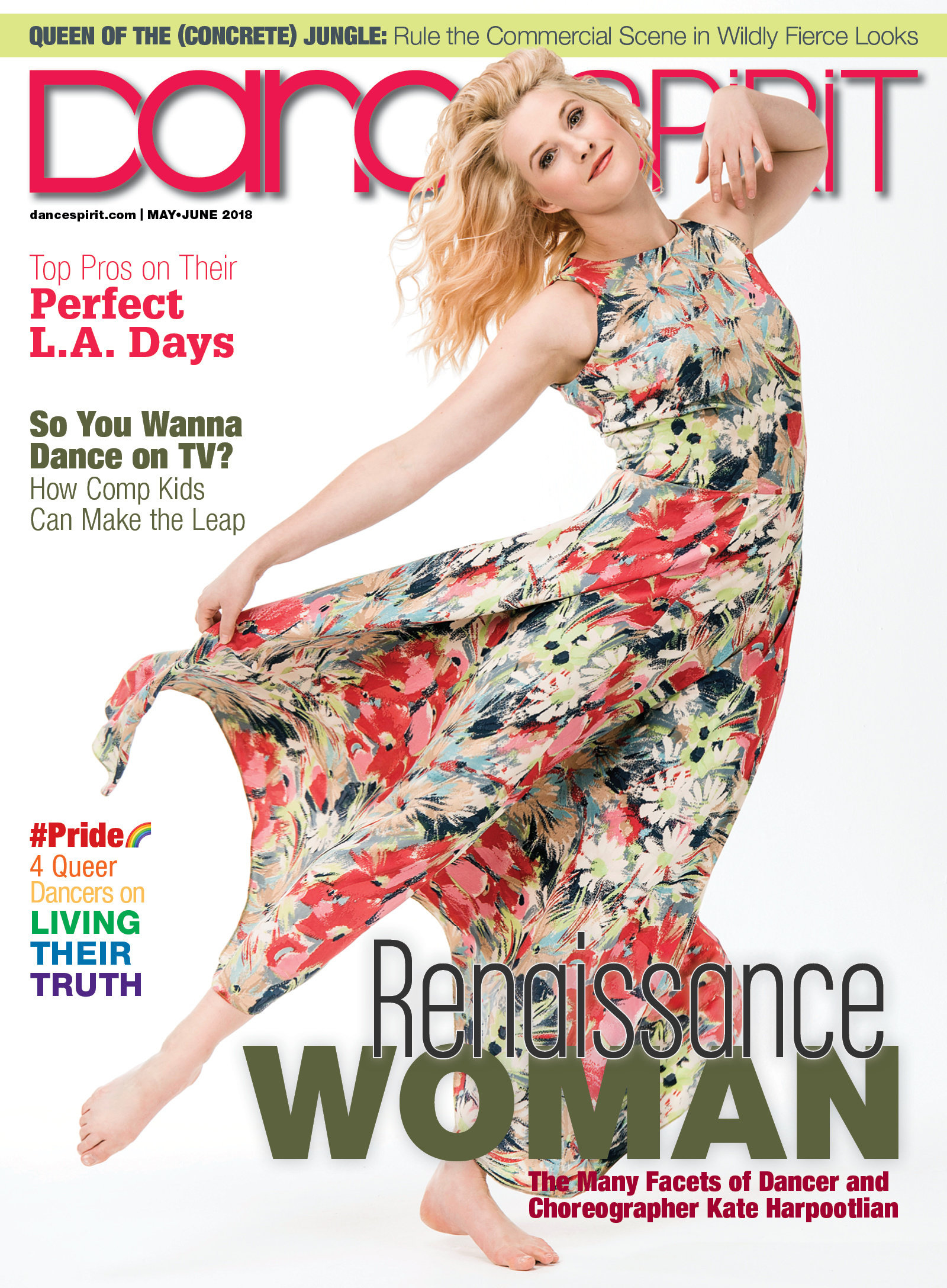 Get Dance Spirit in your inbox