You guys, it looks AMAZING. (NBC)
So, after you perused the talent-packed list of acts (all 75 of them!) competing in the second season of NBC's "World of Dance," we're guessing you thought something along the lines of, Hey—this could be pretty fun.
Well, forget hypotheticals: The "WOD" team just put out a trailer that shows exactly how fun Season 2 is going to be. Full of mind-bogglingly impressive clips of some of our favorite dancers, plus commentary from J.Lo, D.Hough, Ne-Yo, and J.Dewan, it'll have you wishing May 29th—aka the show's premiere date—would hurry up and arrive already.
Keep reading...
Show less
Who's about to face this beautiful judging panel? (NBC)
It's baaaack! Season 2 of NBC's "World of Dance" will return to living rooms everywhere on May 29. Also baaaack? Well, judges Jennifer Lopez, Derek Hough, and Ne-Yo, and host Jenna Dewan, for starters. But some fan favorites from last season's stellar cast will also take to the show's stage again. And they'll be facing off against a slew of new competitors—although many of those faces will probably be familiar to dance-world folks, too.

Keep reading...
Show less
Dewan getting emotional in "A Little Dance" (via YouTube)
Keep reading...
Show less
So grainy. So stinkin' cute. (via YouTube)
It's almost too good: To celebrate "Step Up: High Water" premiering on YouTube Red, producer Jenna Dewan-Tatum decided to share footage of her audition for the ORIGINAL Step Up movie. As in, a circa 2005 tape of baby Jenna showing off some impressive moves—and some impressive chemistry with baby Channing Tatum.
It is all kinds of d'awwwwww. And it is all kinds of obvious that the two young'uns have all kinds of real-life couple potential. 💘 💘 💘
Keep reading...
Show less
Here at DS, we live for the Step Up movies. Whether Channing Tatum is romancing Jenna Dewan with his slick dance moves, or Alyson Stoner and Adam Sevani are sweetly tap dancing through the NYC streets, every Step Up movie is just the best.
OK, so maybe the plot lines leave a bit to be desired, but who cares? The dancing is so good.
This summer, the mega-hit dance franchise gets back to the big screen with Step Up: All In, and we couldn't be more psyched. This time around, all of our past favorites are back: Alyson Stoner (as Camille), Ryan Guzman (as Sean), Adam Sevani (as Moose), Misha Gabriel (as Eddy), plus the Lombard Twins, tWitch, Christopher Scott (who also choreographed) and so many more.
The official trailer for the film was released last week and we can't. stop. watching.
Here ya go:
Step Up: All In hits theaters this summer. We'll race you to the theater!
Jul. 24, 2012 11:11AM EST
Today is one of those days when I'm especially in love with my job: It got me tickets to a screening of Step Up Revolution tonight. YAY!
Tune in tomorrow for a few choice sneak-peeky tidbits about the latest Step Up amazingness. But in preparation for tonight, I thought I'd round up some highlights from the first three Step Up films. Memories!
1. Channing Tatum and Jenna Dewan's club scene from Step Up. Reality factor? Not so high. (When was the last time you went out dancing and everyone on the floor was doing the same choreographed number?) But the chemistry between the future husband-and-wife duo in this scene is off the charts, and Mr. Tatum's moves are darn cute.
2. The final dance scene from Step Up 2: The Streets. Three words: Just. Add. Water.
3. The first battle (Red Hook) from Step Up 3D. Not that the first two movies weren't awesome, but they really, really stepped up (har!) the level of dancing—and the caliber of dancers involved—in the third installment. Exhibit A:
4. The World Jam finals from Step Up 3D...also known as Exhibit B. The light-up suits—and baby breakdancers!—get me every time. (Sorry about the poor quality.)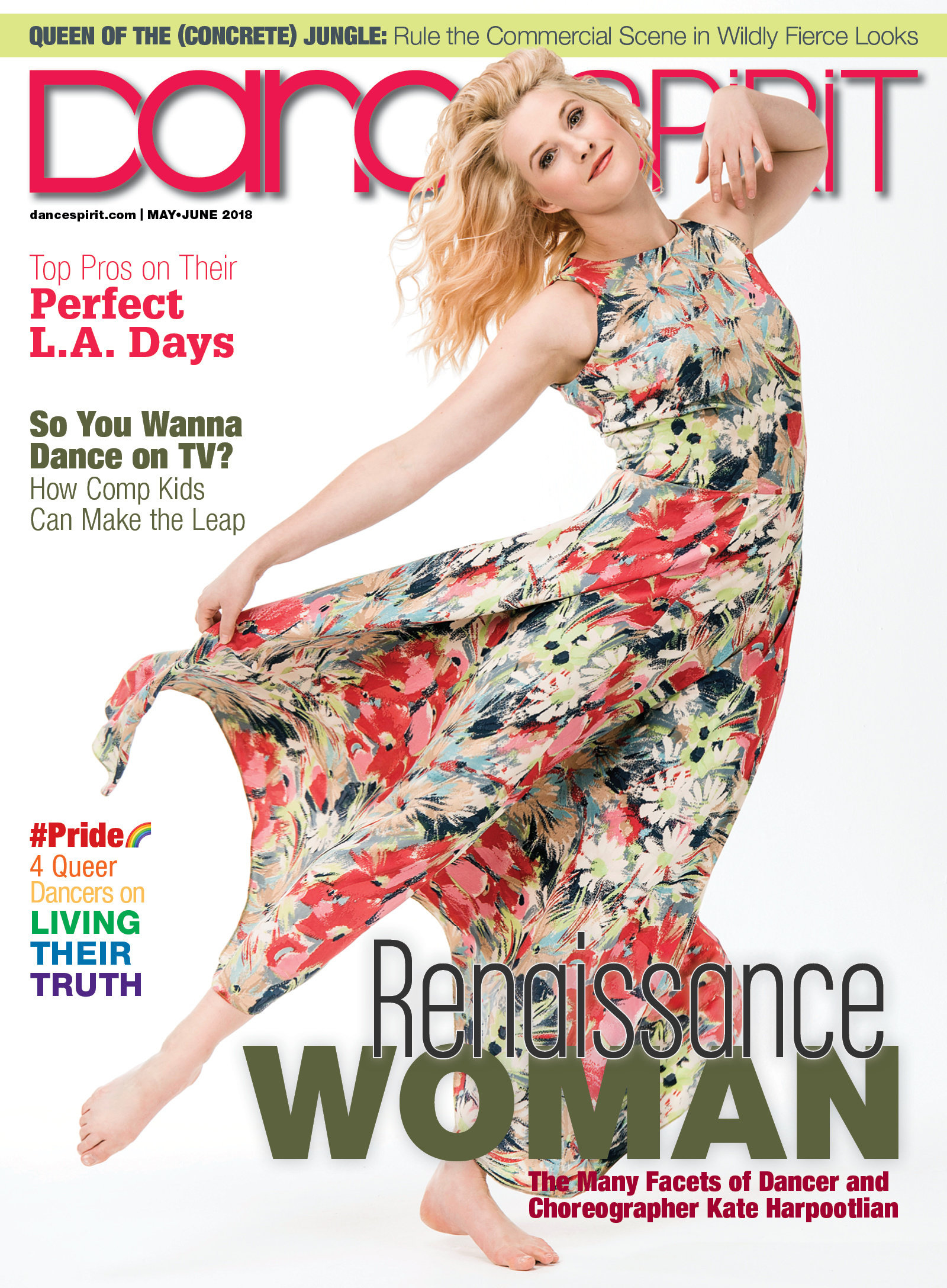 Get Dance Spirit in your inbox