Mar. 23, 2017 07:10AM EST
It happens on every season of "So You Think You Can Dance": A performer gives a standout audition, sails through Vegas Week and then doesn't make it to the live shows. The elimination leaves the dancer in shock—and viewers wondering what went wrong.
According to judge Mary Murphy, a number of factors beyond technique come into play when they're casting the show. "Sometimes it has to do with personality, if someone doesn't come out of his or her shell on camera," she says. "And sometimes dancers just don't fit into the puzzle. We have to mix and match styles and personalities to create a well-rounded show."
While Murphy says she and the other judges always hope talented performers audition again, she's also thrilled to hear when "SYTYCD" alums choose to take different paths. "The type of audition process on 'SYTYCD'—learning from so many different choreographers—only helps a dancer grow," she says.
" 'SYTYCD' is an incredible platform," adds choreographer Mandy Moore, "but it's not the only way to springboard into a dance career. Not making it onto the show absolutely doesn't mean you can't dance professionally." Here are stories from six dancers who turned "SYTYCD" disappointment into career success.
Mallauri Esquibel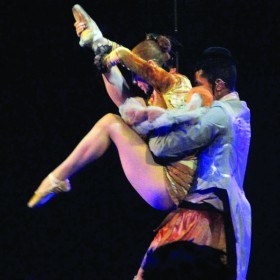 Mallauri on tour with Taylor Swift (courtesy Esquibel)
December 2011 DS cover girl Mallauri Esquibel has had a dream dance career that includes touring the country in Twyla Tharp's Come Fly Away and dancing for Taylor Swift. But on Season 2 of "SYTYCD," after receiving nothing but positive feedback throughout Vegas Week, she was the last girl cut before the Top 20. Overwhelmed with disappointment, Mallauri stopped dancing for five months. "I was 18 and I'd just moved to L.A.," she says. "This made me question whether I was even supposed to be a dancer."
She found her way back to dance thanks to Derryl Yeager, artistic director of Odyssey Dance Theatre in Utah, who invited Mallauri to join ODT after seeing her on "SYTYCD." "ODT inspired me, excited me and reminded me who I was," says Mallauri, who stayed with the company for two years.
Looking back, Mallauri has no regrets about her "SYTYCD" experience. "Everything happens for a reason," she says. "Having that reality check at the beginning of my career taught me to appreciate every triumph and every battle I've gone through to get to where I am."
Jeremy Hudson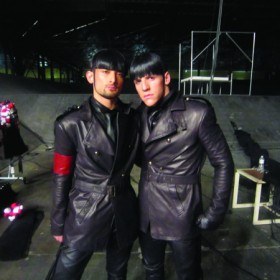 Jeremy Hudson (right) with Mark Kanemura on set for Lady Gag's "Alejandro" video (courtesy Hudson)
"During Vegas Week, I really focused on learning from the choreographers," says Jeremy Hudson of his time on "SYTYCD" Season 2. Unfortunately, he neglected to show off his personality and passion. "I didn't give much to the cameras," he says, "and that's what makes America want to vote." He ended up not getting any airtime, despite being the last guy cut before the Top 20.
Even though he didn't get any exposure from the show, Jeremy credits "SYTYCD" with increasing his drive. "I'd been auditioning in L.A. and not booking jobs, and I was starting to think, What's wrong with me?" he says. "After Vegas Week, I told myself, Dance is what I want to do, and if it's not going to happen through 'SYTYCD,' I'll make it happen myself." And he did: Jeremy recently wrapped up a tour with Lady Gaga, and has danced for Kylie Minogue and Katy Perry, and in films including Step Up 3D, Footloose and The Muppets.

Natalie Reid in costume for the Radio City Christmas Spectacular (courtesy Reid)
Natalie Reid
On Season 4, Natalie Reid and her BFF Katee Shean were the last two girls on the "Green Mile"—and only Katee advanced to the live shows. In Season 5, Natalie was cut even earlier, after failing to live up to the judges' high expectations during Vegas Week. But she tried not to let the disappointment crush her, choosing to take each elimination as motivation to improve. "I pushed myself to limits I'm not sure I would have reached if I'd made the show," she says.
Off-camera, Natalie assisted choreographer Mia Michaels during "SYTYCD" Season 4 and Mandy Moore in Seasons 4, 5, 6 and 7. "I learned I really enjoyed the behind-the-scenes choreographic process," she says. As a performer, she spent three seasons with Odyssey Dance Theatre before auditioning for the Radio City Rockettes. She's now preparing for her third Radio City Christmas Spectacular. "Being a Rockette is the most rewarding performing job I've ever had," she says. "I'm so thankful for how everything turned out."

(by Duane McKee)
Ryan Kasprzak
On "SYTYCD" Season 5, Ryan Kasprzak's choreography helped propel his brother Evan into the Top 20, and Ryan almost made it to the live shows, as well. Then, on Season 6, Ryan was cut in Vegas after a subpar cha-cha. "At first, I was crushed," he says. "But after I let go of the idea that I could have done things differently and realized how far I'd come since my first audition, I knew I'd be OK."
Already a fixture in the NYC tap and theater scenes, Ryan picked up where he'd left off. Only weeks after his "SYTYCD" elimination, Ryan was hired for the first national tour of Billy Elliot and eventually became dance captain. More recently, he choreographed TV commercials and served as assistant choreographer on NBC's "Smash." " 'SYTYCD' gave me exposure as a choreographer," Ryan says. "Seeing my choreography get praised reaffirmed the fact that I could transition into that world."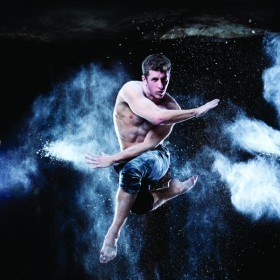 (by Michael Higgins)
Adrian Lee
One of the toughest cuts in "SYTYCD" history came in Season 7, when Mary Murphy traveled to Adrian Lee's home to let him know, in front of his family, that he wouldn't be in the Top 11. After performing with Cirque du Soleil in L.A., Adrian came back for "SYTYCD" Season 9. Unfortunately, he was cut yet again during Vegas Week. "It was upsetting because I'd always aspired to be on the show," Adrian says. "At the same time, I have only good memories of the Vegas experience. Both times, it was stressful, but super-fun."
Adrian assisted Mandy Moore on "SYTYCD" after his elimination, and Moore recently hired him for Shania: Still the One in Las Vegas, which she choreographed. Adrian danced with Shaping Sound in its first tour last summer, and he also teaches for Hollywood Vibe conventions. " 'SYTYCD' was a huge stepping stone, for both my career and my self-esteem," he says.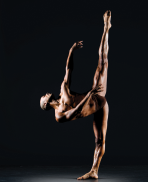 (by Richard Calmes)
Anthony Burrell
When Anthony Burrell auditioned in Season 7, he was already a seasoned professional. In fact, he'd just finished the New York City Center season with Alvin Ailey American Dance Theater. Still, he says, "I'd never done anything like the 'SYTYCD' audition, coming from the concert dance world." The judges repeatedly called him "one to watch," so he was stunned when Mia Michaels broke the news that he wouldn't be in the Top 11. "It took about two months for me to be ready to audition again," he says.
But once the show aired, Anthony started getting phone calls. "The casting director from Twyla Tharp's Come Fly Away contacted my agent," he says. "And I booked a Katy Perry tour with no audition because they saw me on TV."
So, unless you've been living under a rock, you know a huge musical moment happened last night: "Grease: Live" premiered on FOX. And everybody LOVED IT.
Why wouldn't they? The production featured tons of our favorite dancers—not just superstar Julianne Hough, but also Karen Chuang, Haylee Roderick, Courtney Galiano, Adé Chiké Torbert and Jeremy Hudson (to name just a few). It was especially great to see the final result after chatting with Zach Woodlee, who choreographed the show's high-octane routines, about the entire process. The dancing was spectacular and the energy infectious. Seriously—we all hand-jived our way into the DS office this morning!
If you missed the premiere, don't panic—we've rounded up some of the best moments below:
Popular
May. 01, 2014 11:52PM EST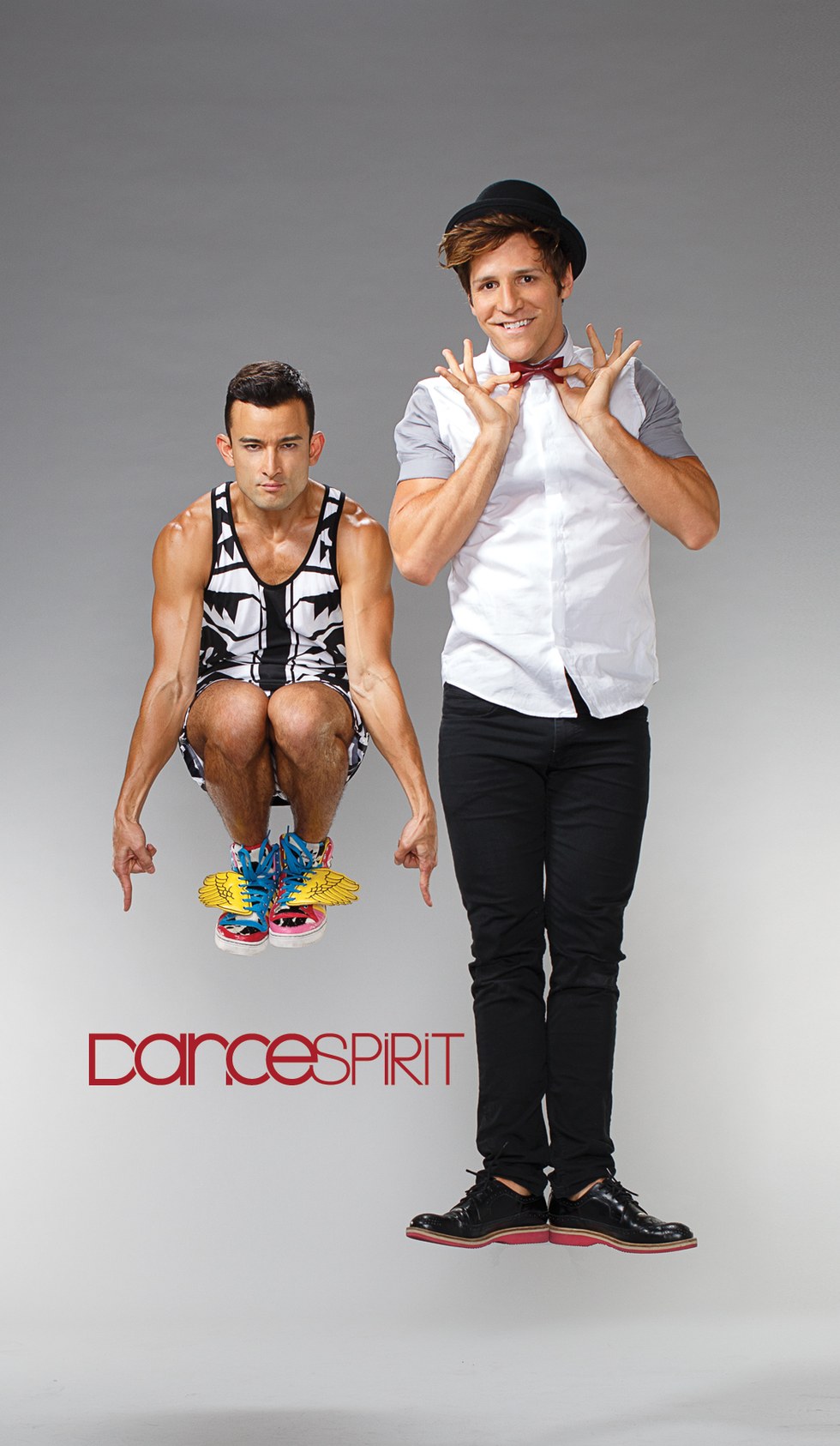 (Photo by Joe Toreno)
Mark Kanemura & Jeremy Hudson
It's the day before Valentine's Day, and Mark Kanemura and Jeremy Hudson are holding hands at an L.A. coffee shop. The pair are talking excitedly about their plans for the holiday, which include a Newport Beach whale-watching excursion and a possible trip to Disneyland (one of their favorite places). The upcoming whirlwind weekend is just the latest in a long list of romantic adventures for Mark and Jeremy, who've followed a carpe diem approach throughout their five-year relationship.
They've certainly seized their days together, not only personally but also professionally—taking on dance jobs in tandem, like Lady Gaga's Monster Ball and Born This Way Ball world tours, as well as many of her music videos, including "Telephone" and "Marry The Night." Dying to know more? So were we.
How did your love story start?
Mark: When I was a contestant on "So You Think You Can Dance" Season 4, Jeremy was assisting choreographer Tyce Diorio. That was the first time we met.
Jeremy: It was really quick—"hi" and "bye," "nice to meet you." But once Mark moved out to L.A. from Hawaii after the show, we started seeing each other a lot, and one night we exchanged numbers, just being friendly. After we'd been talking for a while, I said, "We need to go on a date." We planned something for the following week, but we weren't sure it would happen because of our work schedules—and then we ended up on the same job! It was a big Macy's Stars of Dance number for "Dancing with the Stars."
Fate! So what was your first date?
Jeremy: Our first date was during that job, in 2009. We went out for sushi and then to my friend's house. Afterward, we sat in my car and talked for two hours. We hit it off right away, and we also started booking more jobs together. After a while, people started recognizing us as a pair and wanting us to work together.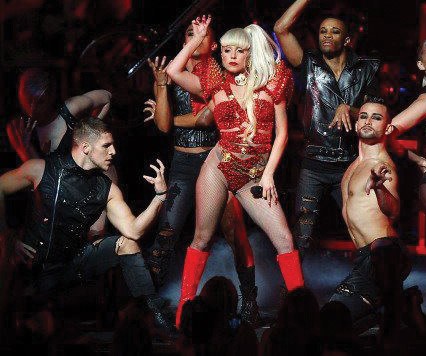 Mark and Jeremy performing with Lady Gaga (courtesy Mark Kanemura and Jeremy Hudson)
A great example of that is your longtime work with Lady Gaga. Did being on tour together accelerate your relationship?
Mark: When we booked the first tour, we were just starting to get to know each other. If only one of us had gone, the relationship might not have worked out; it was so new.
Jeremy: Dancing and traveling together and sharing everything really speeds up the dating process. We've been together for five years, but it feels like longer.
Your tour travels have taken you all over the world together. Any memorable adventures?
Jeremy: We're both super-big Disney nerds, so our mission for the Born This Way Ball tour was to see all the Disney parks around the world—Hong Kong, Tokyo, Paris, Florida. In Paris, I surprised Mark for his birthday. We got this amazing room in the Disneyland hotel with a view of the castle and watched the fireworks show from our balcony.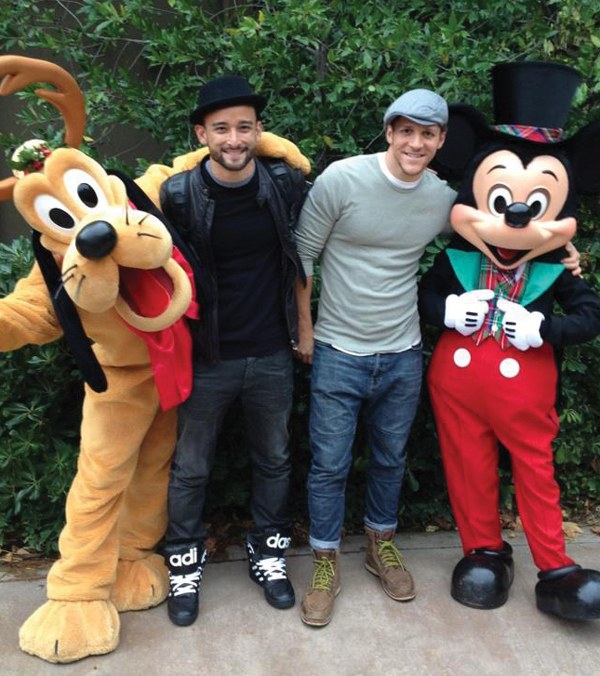 Mark and Jeremy are self-described "super-big Disney nerds." (courtesy Mark Kanemura and  Jeremy Hudson)
Who's the romantic one?
Mark: I don't like getting surprised, but I love surprising people! I took Jeremy to Hawaii, where I'm from. It's a special place for me, and I wanted him to experience it.
Jeremy: Last year, Mark surprised me with a trip to Disney World in Florida. We stayed in the Animal Kingdom resort, and it was so awesome. A friend of a friend got us VIP treatment, so we got to meet all the characters. Amsterdam was another romantic memory—I surprised Mark by renting a boat on the canals, and we shared birthday cake with two friends from tour.
There are hordes of Tumblr pages devoted to your relationship. Is that weird?
Jeremy: One person has a tattoo of Mark's face, so once that happens, you're not shocked anymore! It's kind of weird knowing people are up in your personal life, but fans can also be supportive and super-awesome. People send us things—one of our fans sent a Christmas package with cookies.
Mark: At Disney, we get recognized a lot, even by the workers there. Gaga's fans tend to recognize us both. The diehard ones are very passionate.
What do you guys like to do on dates?
Mark: We enjoy finding good healthy places to eat, and we're boba tea fanatics.
Jeremy: We'll drive 30 minutes for a boba tea date!
Mark: We like to explore parts of L.A. we've never been to—now that we're home from tour, we can actually discover the city we live in. For my birthday last year, Jeremy took me to Santa Barbara with a bunch of friends for a wine tasting. I was completely blown away that a vineyard existed just an hour outside the city.
What's your place in L.A. like?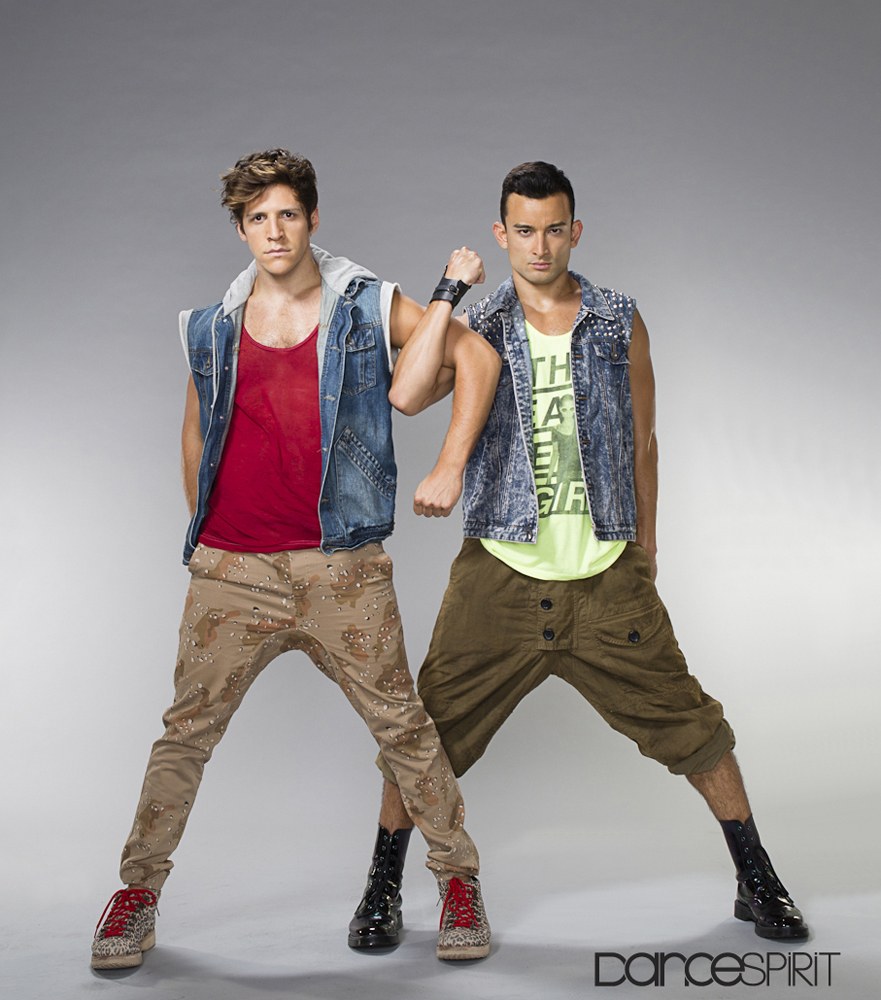 (Photo by Joe Toreno)
Jeremy: We turned one of our three bedrooms into a mini dance studio—it's a really great space with lots of natural light. That's where Mark created his "SYTYCD" couch routine for Jenna Johnson last season.
Mark: In our kitchen, we play out this fantasy of being ballroom dancers. We'll put on music…
Jeremy: …and do a full-on cha-cha. Mark's a really good partner and he'll put me in awesome lifts!
Speaking of partnering, things can get pretty racy onstage. Do you ever get jealous?
Jeremy: I might be a little jealous sometimes. Everyone loves Mark! I don't trust other people, but I do trust him.
Mark: I don't get jealous when Jeremy's partnering, but the industry can be tough in general. Since Jeremy and I are two guys, sometimes we go out for the same parts and it can create tension. Jeremy gets a lot of commercial work; I'm not as strong with my look. That took a while to get used to, but in the end, being supportive of each other really does help. You learn not to take things personally.
What attracts you two to each other?
Mark: I'm very intense and very serious. I've always been mature for my age. Jeremy reminds me to make light of things, to not take life so seriously. My head gets a little crazy, and he provides a good balance.
Jeremy: What attracted me to Mark right off the bat is that he's uniquely himself and doesn't try to be something he's not. A lot of people in L.A. conform to something, and Mark doesn't do that for anyone. He amazes me with the things that happen in his brain and his visions—it always draws me in.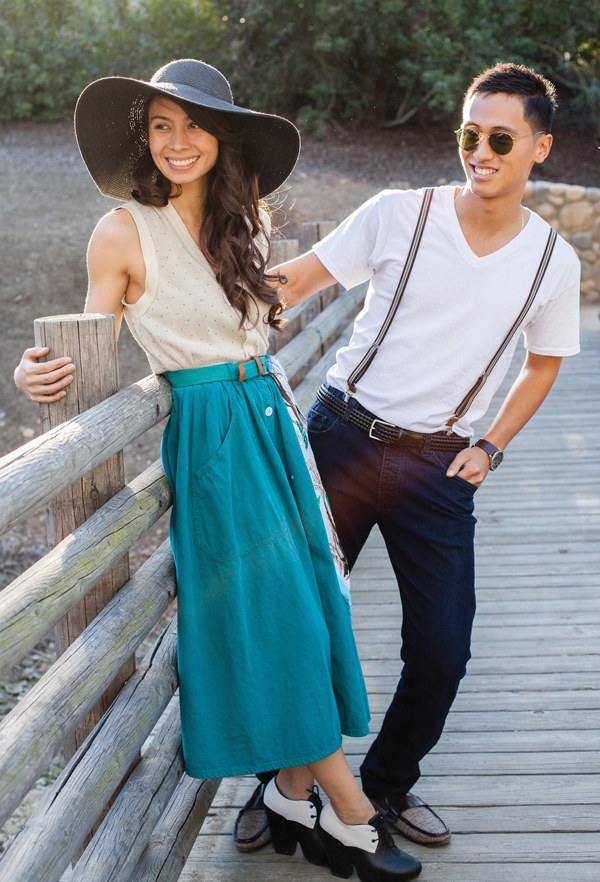 (Photo by Nicole Lewis)
Keone & Mari Madrid
Maybe you've seen them dancing on "The Ellen DeGeneres Show" or choreographing on "The X Factor," or perhaps you've spent hours watching the addictive videos on their YouTube channel. One thing's for sure: If you've seen them in action, there's no denying Mari and Keone's chemistry.
The couple first met in 2008 while teaching a workshop and quickly bonded over a shared love of the movie Anchorman, as well as their passion for dance. "Dance is such a big thing to have in common," says Keone. "We automatically have so much to talk about, and we understand each other in an artistic, emotional and physical way."
That electric connection was cemented when Keone planned an epic surprise proposal for Mari in 2011. "Keone acted like we were just going to lunch, then dropped me off at a pho place and told me to go inside alone," Mari says. "Two minutes later, one of my best friends walked in and took over for the day."
That "day" included a surprise appearance by her parents and a stroll on the beach in San Diego, which culminated in a romantic cliffside proposal by the ocean. After Keone proposed, the pair danced to Al Green's "Let's Stay Together" (a meaningful song for Mari, who used to watch her parents dance to it as a kid). "As if that wasn't enough, he had organized a surprise party to celebrate with a bunch of our family and closest friends," Mari says. "It was so much more than I ever expected."
The love fest continued at their La Jolla wedding, which Keone calls the "happiest day of my life." "The top moment for me was when Mari walked down the aisle—I broke down crying like a little girl," he says.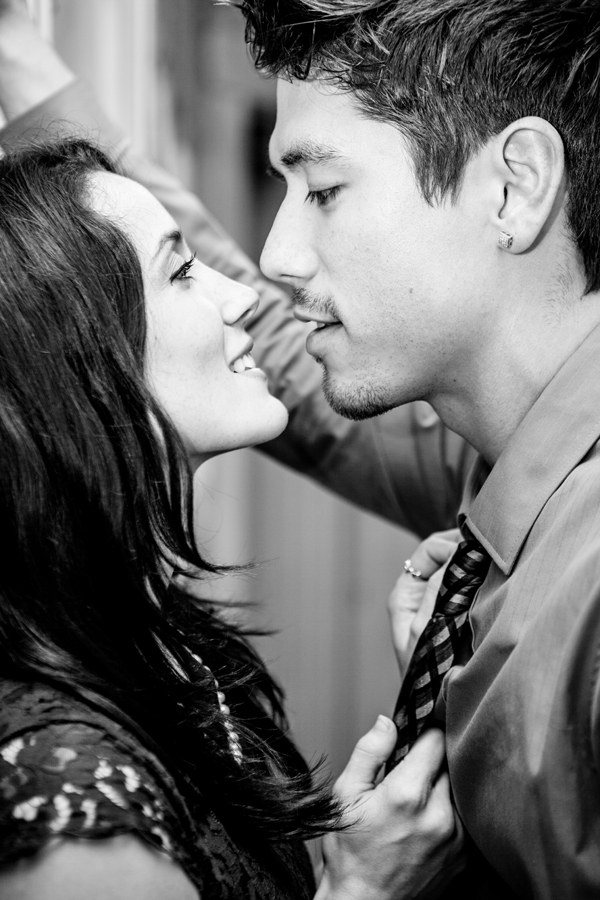 (courtesy Jamie Goodwin and Bryan Tanaka)
Jaimie Goodwin & Bryan Tanaka
This amazingly talented twosome first met through mutual dance friends, then made the romantic connection when Bryan taught a master class at Jaimie's hometown studio in Virginia. "After we met in the studio, we went to The Cheesecake Factory, and there was a lot of flirting," Bryan says. "The seed was planted."
That seed grew a few months later, when Jaimie was rehearsing with the Bad Boys of Dance in Washington, D.C., and saw Bryan perform with Beyoncé. "He got me tickets to the show, and I was hypnotized by his good looks and charm," says Jaimie. "We went out for tapas afterward, and now here we are."
That was in 2009, and it's been true love ever since—even though their hectic travel schedules make it hard for them to see each other. Both teach for various conventions, and Bryan was gone for months at a time while touring with Rihanna and Beyoncé. "That was a doozy. We had to rely on Skype," says Bryan. "Luckily, when she was on tour with Shaping Sound, I was able to travel to see her in five or six different cities."
It's clear the glue that holds them together is strong. "Our moral values and spiritual beliefs are very similar," says Jaimie. "I feel like I'm always learning when I'm around him—it's never boring." Bryan agrees: "She's continuously a reminder of what it is to be an awesome human being. She makes me want to step up and be a better man."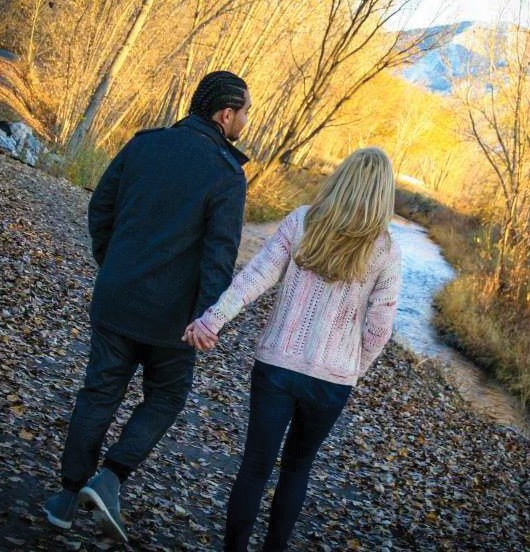 (courtesy Randi Kemper and Hefa Tuita)
Randi Kemper & Hefa Tuita
This pair was a match made in commercial dance heaven: Randi and Hefa first met in 2010 while doing an MTV Video Music Awards gig with Usher, then encountered each other again when they both landed jobs touring with Chris Brown. "We got really close on the Chris tour," Hefa says. "Randi was dance captain for the girls, and I was dance captain for the boys—it was inevitable that we would become best friends."
After several years of touring together, "friends" turned into more, and they made their relationship official in early 2013. "I love Hef because he's a really genuine, kind person who puts family first," Randi says. Hefa reciprocates the admiration: "I can trust her with anything, and we're basically the same person. It almost felt wrong not to be together."
Now these two are tackling the dance world as one, taking on teaching and choreography gigs together. They recently choreographed a music video for K-pop group Cross Gene, and they're teaching together at NUVO and JUMP conventions. "We're trying to promote ourselves as a team," Randi says. "Our point of view when it comes to dance and choreography is very similar—it's wonderful to create a career with someone you love."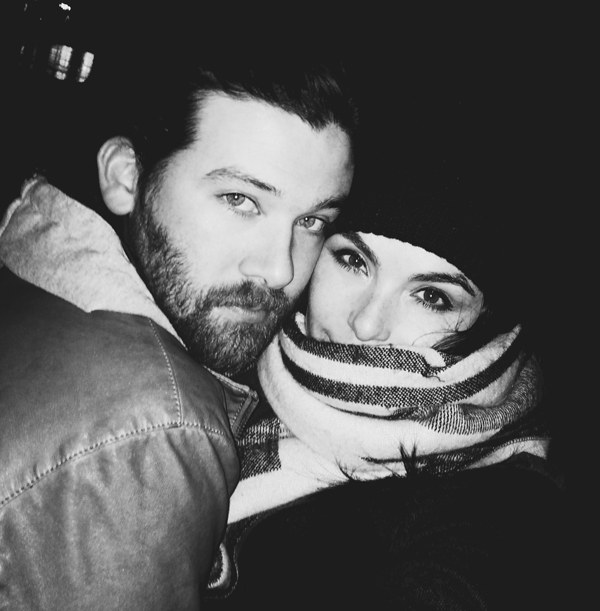 (courtesy Chantel Aguirre and Michael Keefe)
Chantel Aguirre & Michael Keefe
From hiking to watching movies to taking trips, fun is the name of the game for Chantel and Michael. "We've known each other since I was 17 and he was 19," Chantel says. "He's my best friend—our relationship is just like friends hanging out all the time."
They've found a way to translate that personal connection to the professional sphere: They spent last summer traveling to studios across the country as guest teachers and choreographers. "When you're by yourself in those situations, it can be overwhelming,but when we're together, we can help each other relax and talk through it," says Michael. "Also, our dance styles are so different—Chantel has long, beautiful lines, and I'm more staccato and rhythmic, so the combination translates to a really cool way of moving."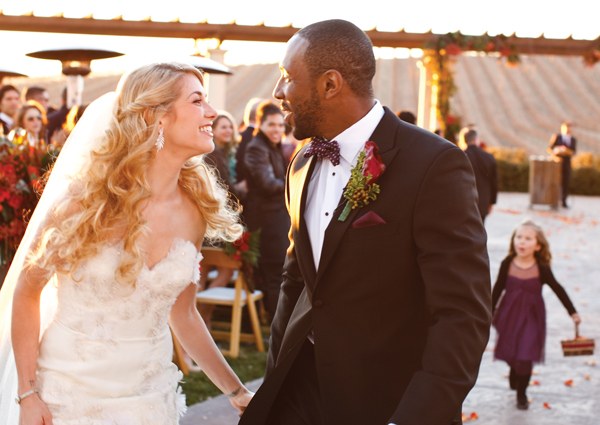 Allison and tWitch—with Weslie following close behind—at their wedding. (courtesy Allison Holker and tWitch Boss)
Stephen "tWitch" Boss & Allison Holker
You know tWitch and Allison not only as "SYTYCD" contestants and All-Stars, but also from our most popular cover story ever (September 2012)! "Seeing ourselves on the cover was incredibly surreal," says tWitch. "I've been reading Dance Spirit since I started dancing, and to be on the cover, as corny as it may sound, was a dream come true."
Allison and tWitch's love story has entered yet another exciting chapter since we last checked in: They're now Mr. and Mrs. Boss! In December, they tied the knot at Nigel Lythgoe's Villa San-Juliette Winery in front of a roster of dance friends including Lythgoe, Travis Wall, Teddy Forance, Comfort Fedoke, Courtney Galiano, Jaimie Goodwin and Bryan Tanaka. Needless to say, the dance floor was on fire all evening. "Our first dance was to 'One and Only,' by Adele, and we did a special performance with Allison's 6-year-old daughter, Weslie, to Justin Bieber's 'Somebody to Love,' " tWitch says.
Now "the Boss tribe" (as they call it) is ready for happily ever after. Says Allison, "We were always a happy couple before marriage, but now I feel as though our family is complete."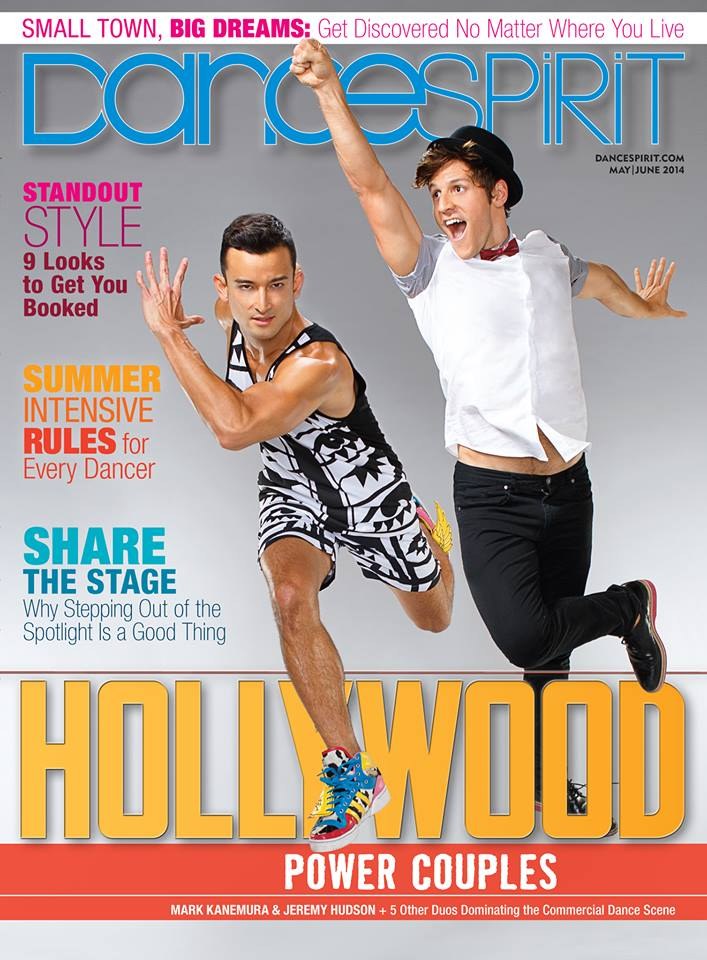 Dance Spirit's May/June 2014 issue. Shot by Joe Toreno.
The day I found out Jeremy Hudson and Mark Kanemura were dating, I sprinted across the office and practically shouted to the rest of the Dance Spirit staff, "We have to put them on the cover!" You know Mark from Season 4 of "So You Think You Can Dance," and from his work on Season 10. (The couch piece he did for Jenna Johnson was my favorite of the entire season.) You know Jeremy from...well, everyone knows Jeremy. Commercial dance insiders regularly refer to him as "the most-booked dancer in L.A.," and during our cover shoot last September, Jeremy confessed to me that he hasn't had to audition for a job in years—people just hire him.
Jeremy and Mark have each found incredible successes in their dance careers so far, but put them on a stage together and they light it up. Case in point: just about every Lady Gaga video or tour you've ever seen. (And take a look at this album of outtakes from their shoot. There wasn't a less-than-perfect picture in the entire bunch!)
It's such an honor having these two oh-so-in-love superstars on the cover of our May/June issue. We're in love with their love story. Click here to read it, and enjoy this video from their photo shoot with photographer Joe Toreno in Hollywood.
Of course, Mark and Jeremy aren't the only crazy-hot pair making their mark on the Hollywood dance scene. Dancing power duos are all the rage right now. Once you're done reading about Mark and Jeremy's journey to coupledom, enjoy the sweet stories of Jaimie Goodwin and Bryan Tanaka, Chantel Aguirre and Michael Keefe, Keone and Mari Madrid, Randi Kemper and Hefa Tuita and, of course, our September 2012 cover stars (and newlyweds!), Stephen "tWitch" Boss and Allison Holker.
Prepare to be awwwww-ed by all of it. We certainly were.
Photo Galleries
Apr. 15, 2014 11:12AM EST
When I crush on a dancer, I crush hard. I look at every Facebook photo I can find, I stalk Twitter and Instagram, and I stay up way too late YouTube-ing the dancer until my eyes start to close.
Thank goodness for the internet, right?
Here's who I can't stop talking about right now...
Jeremy Hudson: He's easily the most-booked dancer in Hollywood. Jeremy, when was the last time you had to audition for something? Right, never. Because people love you and you direct book for superstars like it's nothing. Jeremy spent a long time dancing with Lady Gaga, and now he's branching out and I'm on the edge of my little seat waiting to see what his next major move will be.
Juliet Doherty: She's the love of my life. At just 16, this ballerina is wise beyond her years, and I'm so happy she's getting exceptional training at the San Francisco Ballet School. Keep an eye out, people—this one's going places. Places that probably come with the title "principal."
The Revolting Children from Matilda: It took me far too long to finally see this critically-acclaimed Broadway musical. Oh, you haven't seen it? Go now. I'll wait here while you purchase your tickets. Oh, tickets are "too expensive?" I don't care. Buy them. Figure it out. You're going to love this show, I promise. The kids are so darn talented, and the "big kids" are equally endearing. I sobbed during "When I Grow Up," and again during the curtain call, as I always do.
Jayci Kalb: Classically beautiful, exceptionally talented. Jayci's the total package.
The "Waltz of the Snowflakes" scene from The Nutcracker: Halloween is a thing of the past, which means we can officially start talking nonstop about sugar plums! No matter how many times I see it—or just hear the music—the snow scene gives me chills.
Which dancers, groups or shows are you obsessed with right now? Let me know in the comments—maybe you'll find your dance crush in an upcoming issue of DS!
Apr. 25, 2011 08:50AM EST
The L.A. dance scene is bursting with talent. Here are 16 movers and shakers you absolutely need to know.
Choreographers
Get to their classes, learn their styles and figure out what they like. These dancemakers are the ones who will be teaching you choreography at auditions and on set.
Jamaica Craft: Jamaica's choreography—whether it's for Ciara, Eve or Justin Bieber—is fresh, funky and hard-hitting. She's got swagger and she knows how to bring it out in the artists she works with.
Jennifer Hamilton: After growing up on the convention circuit, Jennifer Hamilton worked her way up the industry ladder by assisting major dancemakers like Marguerite Derricks. She's worked on more than 30 films, including the 2009 Fame remake, the Austin Powers franchise and Step Brothers.
Flii Stylz: Everyone knows Chris Brown has stellar dance moves—and he gets his choreography from Flii. The dancemaker also choreographed Ke$ha's "We R Who We R" music video, and has worked with Jennifer Lopez, the Backstreet Boys and Jesse McCartney.
Jeri Slaughter: If you're a diva-in-the-making, Jeri Slaughter is the guy to call for sassy, take-no-prisoners moves. He's choreographed performances for Mariah Carey, Whitney Houston, Cher, Christina Aguilera and Leona Lewis.
Aakomon "AJ" Jones: In addition to choreographing Madonna's Sticky & Sweet tour and Center Stage: Turn It Up, AJ is also Usher's main dance man. He was the creative director for Usher's "DJ Got Us Fallin' In Love," "OMG" and "Lil' Freak" music videos.
Michael Rooney: Michael Rooney's five-page resumé reads like a Who's Who of Hollywood. It boasts such names as Fatboy Slim, Kylie Minogue and Paula Abdul, and it includes 16 choreography award nominations. Plus, Rooney has choreographed more than 80 commercials for companies such as Target, Old Navy, Cadillac, Cover Girl and Starbucks.
Directors
Headed for the big screen, small screen or music video land? Make sure these people know your name.
Hype Williams: Has directed videos for Missy Elliott, Kanye West and Jay-Z
Joseph Kahn: Works with Britney Spears, the Backstreet Boys and U2
Sophie Muller: Want to be a Harajuku girl? Muller is Gwen Stefani's video go-to.
Dancers
These dancers are referred to as "bookies" because they're working hard, auditioning like crazy and booking every job in sight. But don't think of them as your competition—use them as inspiration. They're doing something very right.
Nick DeMoura: He's got Bieber fever! DeMoura is one of the few dancers getting his groove on behind Justin Bieber on tour and in the Never Say Never feature film.
Devin Jamieson: He's best known for booking a coveted spot on Michael Jackson's This Is It tour.
Ivan "Flipz" Velez: Name any recent dance movie and it's likely Flipz is in it. Choreographers are dying to hire him for his versatility and impressive acrobatics.
Jeremy Hudson: This charming, Ken Doll–esque dancer has appeared in the Fame remake and on "Glee." He's also landed one of the hottest gigs in Hollywood: dancing backup for Lady Gaga.
Mallauri Esquibel: This fiery redhead was a featured dancer in the 2009 Fame film and in High School Musical 3: Senior Year. Now she's taking her talents to Broadway, where she's the dance captain for the Marguerite Derricks–choreographed musical Wonderland.
Shaun Evaristo: He's using his talents to reach beyond the dance realm and create a short film called Unthinkable.
Agencies
The big ones for dancers and choreographers are McDonald-Selznick Associates, Clear Talent Group and Bloc.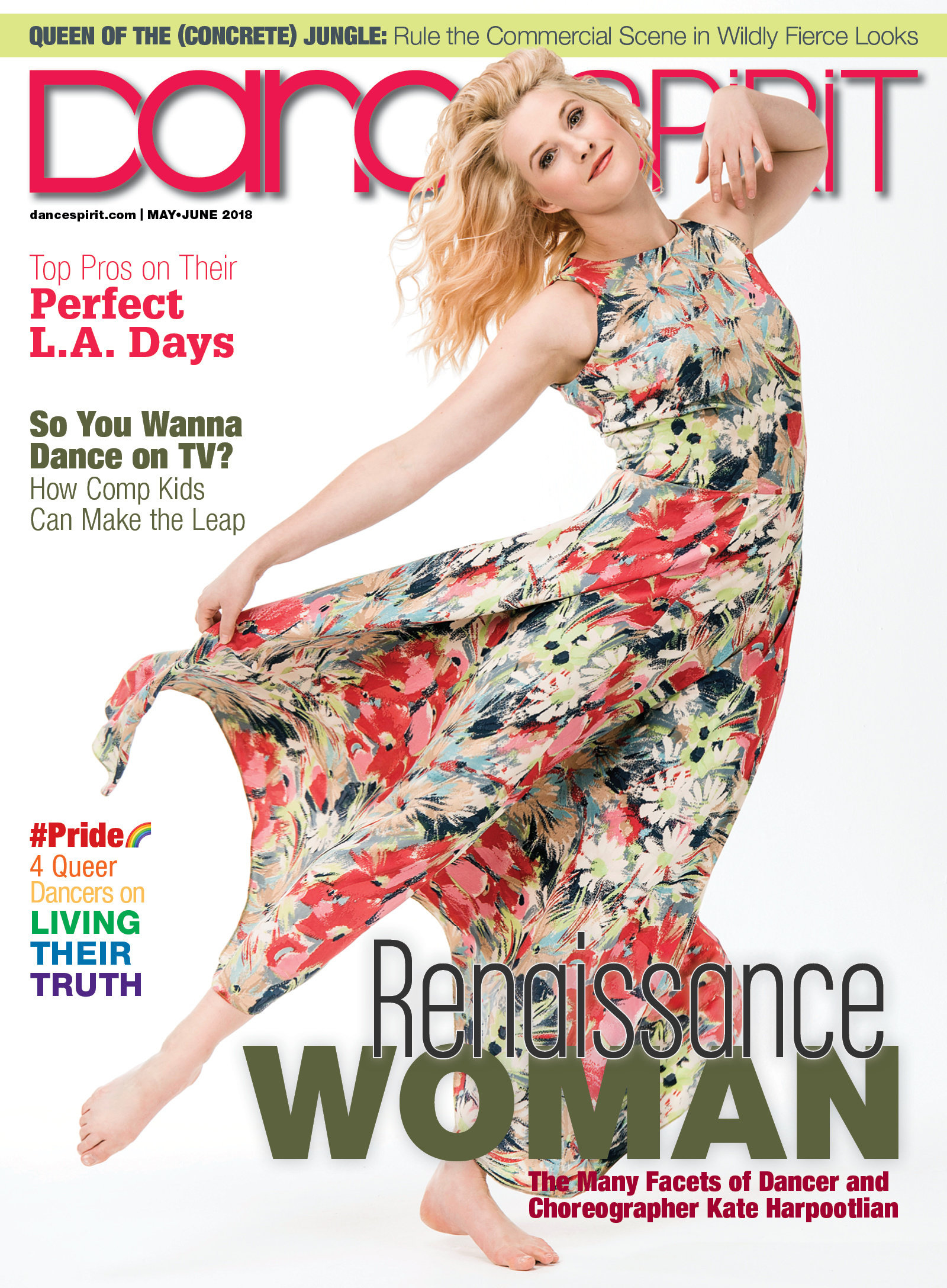 Get Dance Spirit in your inbox