Nobody is better at getting A-listers to make endearing goofballs of themselves than Jimmy Fallon. And we're eternally grateful that his preferred goofball-making method is silly dancing.
Earlier this week—in a sketch that was kind of a bizarro cousin to his "History of Dad Dancing" and "History of Mom Dancing" bits—Fallon got your best friend Jennifer Lawrence to take the dance bait. Unsurprisingly, given all the practicing she's been doing on top of Billy Joel's piano, she aced it.
The setup? Lawrence and Fallon played Des and Dash, two vaguely sad, aggressively wigged, weirdly small-mouthed rave kids in an infomercial for a series of instructional dance tapes called "Come Dance with Us."
Just...process that for a second.
Anyway, in true Fallon fashion, the moves included such gems as "Check the Door"...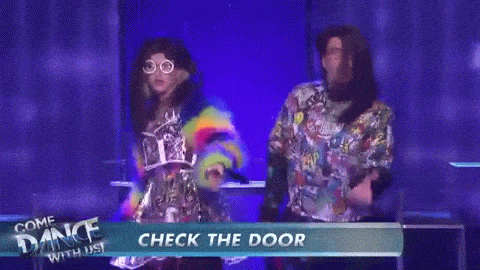 ..."Lunch Box Salute"...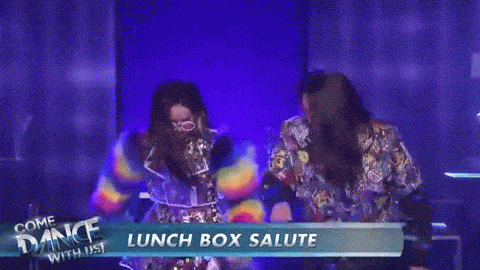 ..."Bowling Confetti"...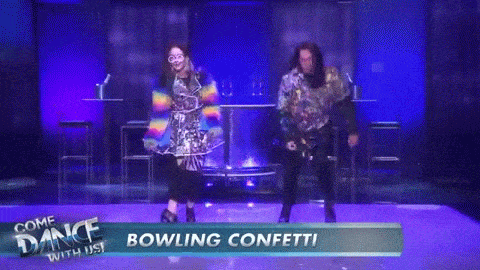 ...and "Kick Waterfall."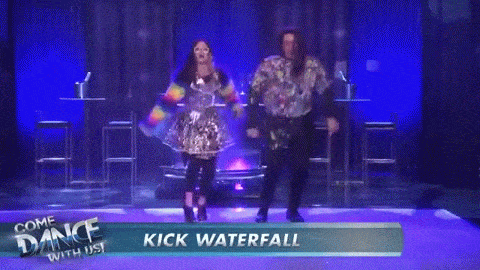 There was something delightfully Romy and Michele about the whole thing. (And not just the fact that their outfits could totally be R&M designs.) I think it was J. Law and Fallon's steadfast commitment to the crazy—which is the only way this particular brand of crazy works.
I'll come dance with you, Des and Dash! Let me just dig up my rainbow Muppet arm warmers. Because I legitimately own a pair. (Thanks for that, college.)
We talk a lot about power couples here at DS.  It seems like all corners of the dance world have their respective royal couples: Hip hop's got dynamic duos like the Madrids and NappyTabs; ballet's got Tyler and Robbie; and Mark and Jeremy rep the commercial world.
But what about the competitive world of jumbotron dancers? What fearless dance couple will lead the way for performers hoping to show off their best running men, sprinklers, Roger Rabbits and schmoney dances?
Why, Taylor Swift and Jimmy Fallon, of course.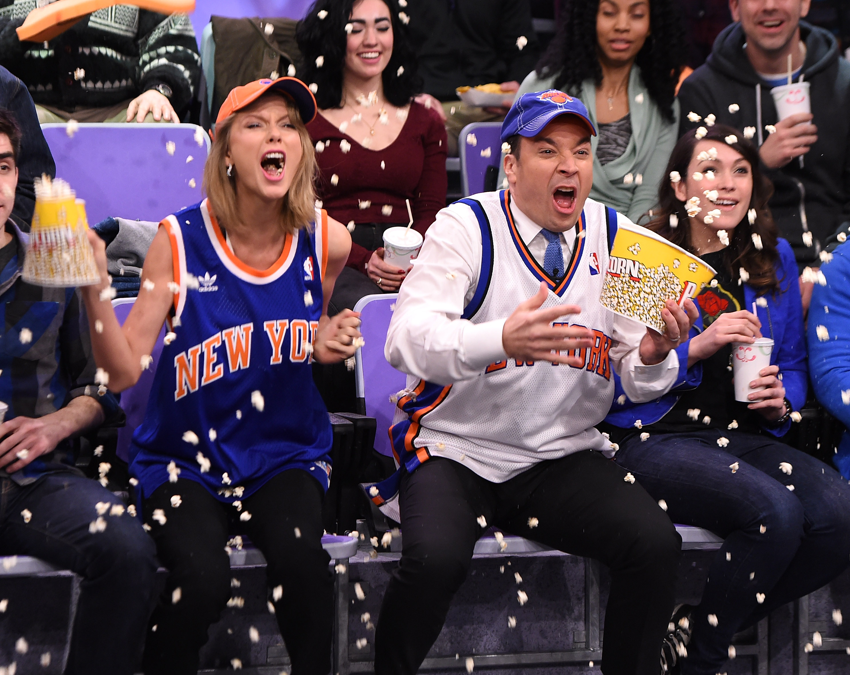 (via "The Tonight Show Starring Jimmy Fallon")
Last week on "The Tonight Show Starring Jimmy Fallon," Fallon and T. Swift "reminisced" about the days when they used to rule the jumbotron with their epic dance moves. As if we needed another reason to be obsessed with these two celebrity dance lovers...
Mmk, guys. I expect to see you two strutting your stuff at the next NYC sporting event I attend. Pics (/videos) or it didn't happen!
First, he brought in Michelle Obama to teach us The Evolution of Mom Dancing. Then, he enlisted the help of Justin Timberlake to demonstrate The Evolution of End Zone Dancing. How could Jimmy Fallon one-up himself for his "Tonight Show" debut?
By bringing in this guy:
We all know Will Smith's got the moves. So he was the perfect pick for Fallon's latest installment of dance history: The Evolution of Hip-Hop Dancing. Here are five of our favorite moments from last night's demonstration:
1. The duo shows us the really important part of break dancing: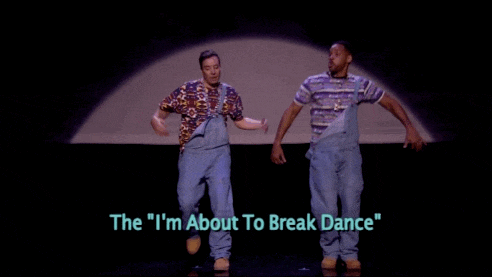 (via BuzzFeed)
2. They're honest about how you feel after "making it rain":
[caption id="attachment_27971" align="aligncenter" width="492"]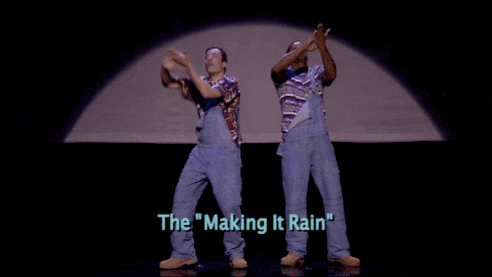 3. And about some moves that are kind of impossible: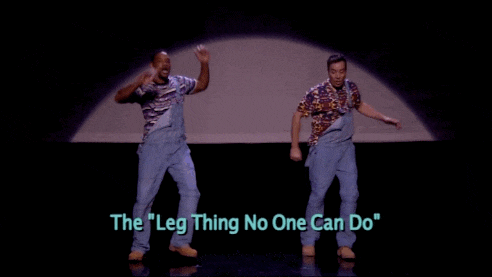 (via BuzzFeed)
4. Will Smith goes back to his "Fresh Prince" roots: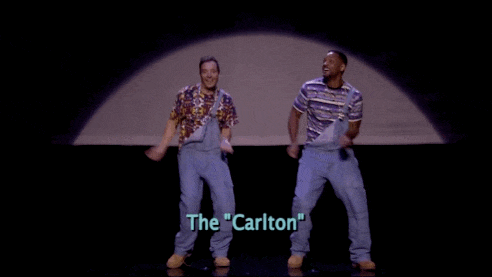 (via BuzzFeed)
5. And Jimmy Fallon reminds us of the VMA twerktastrophe: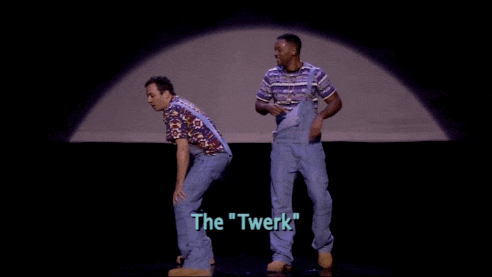 (via BuzzFeed)
Watch the full video and pick your own favorite moments of hip-hop history!
How do we love Michelle Obama's moves? Let us count the ways:
-We love them when she's center stage with the President in an insanely gorgeous gown at the inaugural ball. Fancy dancing!
-We love them when she's breaking it down with a bunch of Disney characters in support of her "Let's Move!" campaign. Cartoony dancing!
-We love them when she's doing choreography—namely, the #GimmeFive dance, especially when the scenario involves her bestie Ellen DeGeneres and a bunch of "SYTYCD" alums. Healthy dancing!
-Most of all, though, we love them when they're classic MObama mom moves, which she first showed off on Jimmy Fallon's show back in 2013. MOM DANCING!
Yes, we have to tip our hats to Fallon for showing the world the wonderfulness that is the first lady's momography. Last night, to celebrate the crazy virality of MObama's #GimmeFive campaign (haaay Beyoncé!), Fallon and Obama gave us round 2 of "The Evolution of Mom Dancing." It was quite possibly even more glorious than the first edition: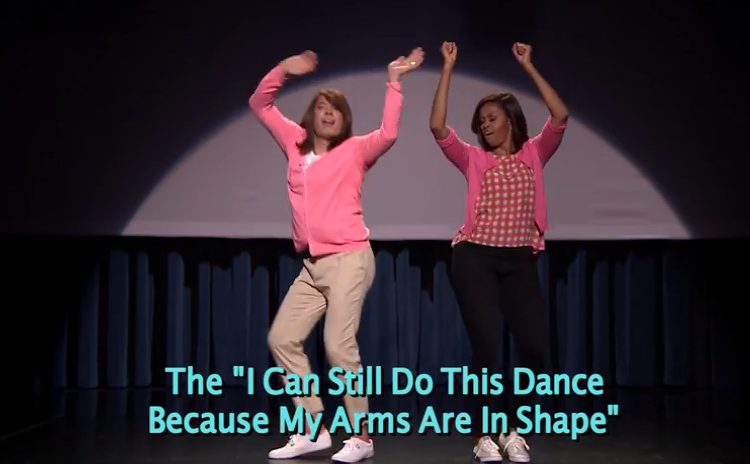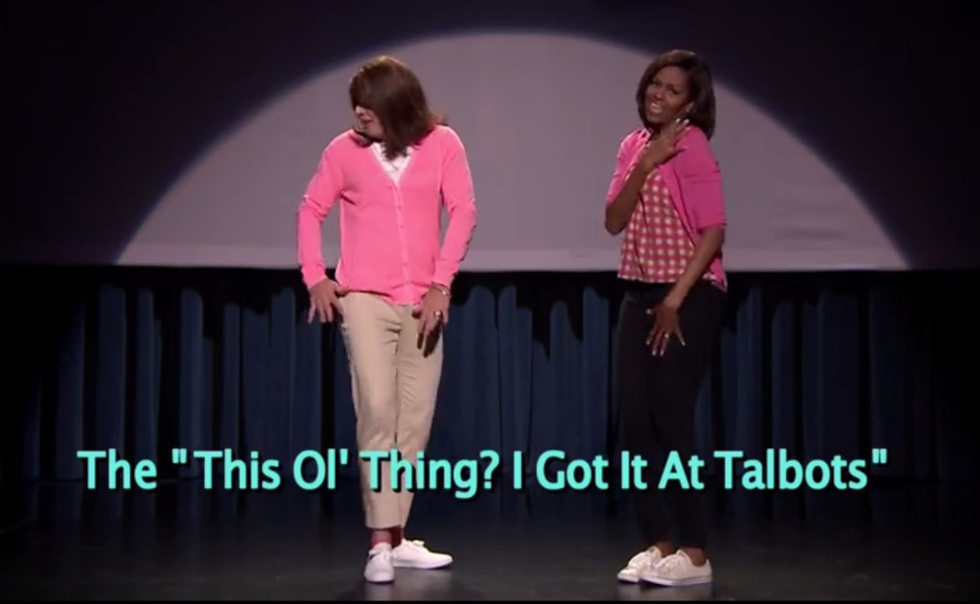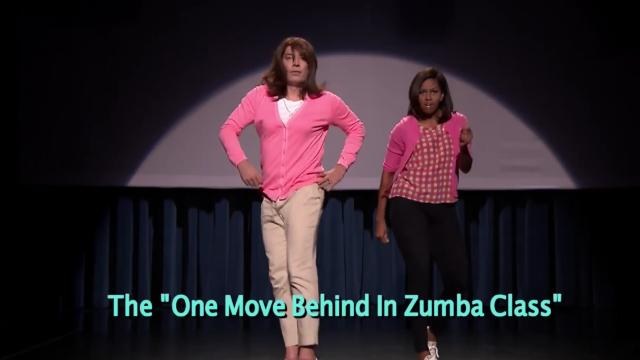 (Though, lbh, there's no way Michelle "Even Mom Choreo Can't Make Me Look Bad" Obama would ever be one move behind in Zumba class.)
Happy Friday, everybody!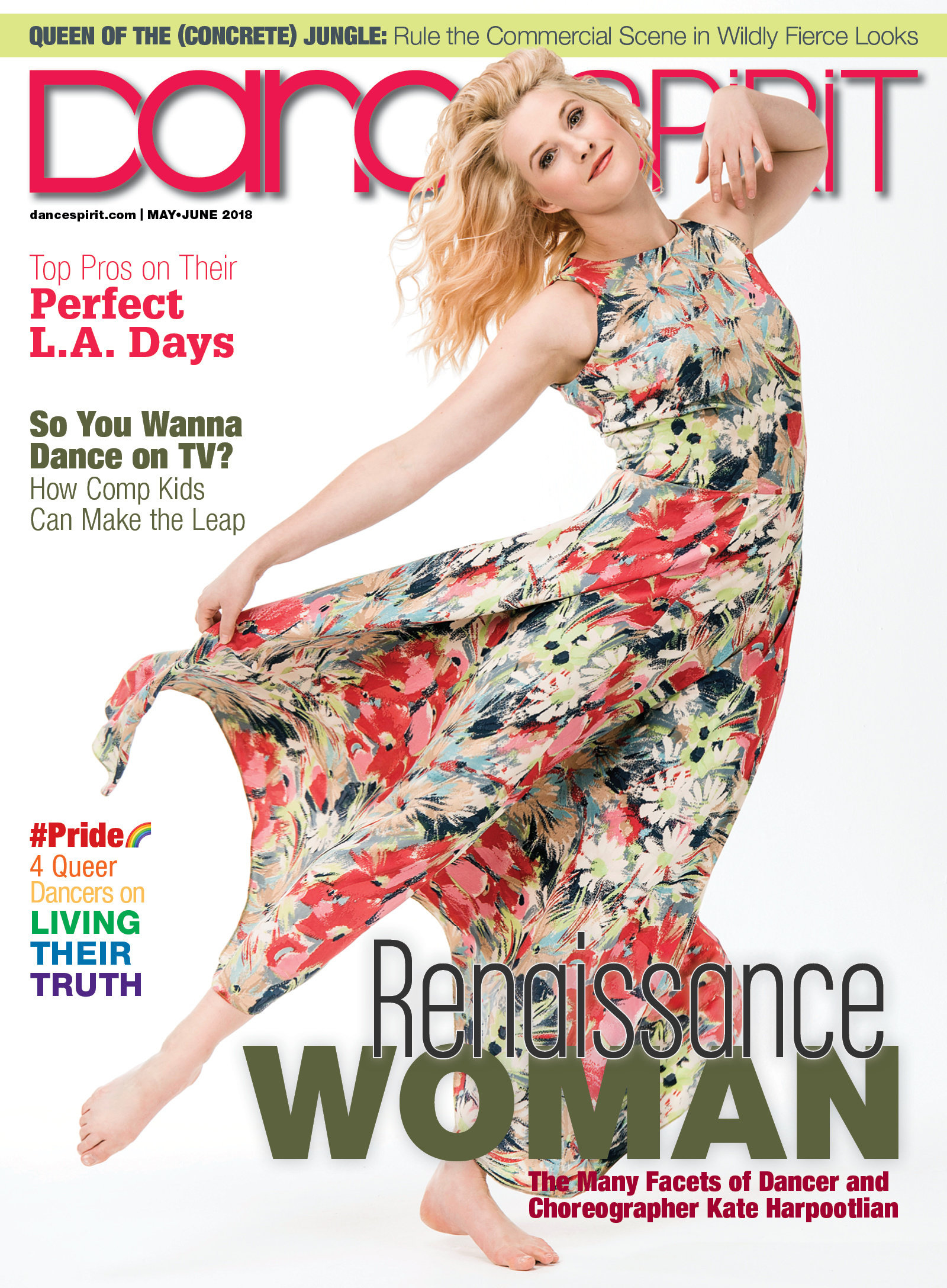 Get Dance Spirit in your inbox