Happy March!
Here at DS HQ, we're more than ready to be kicking off a new month (please please please tell us that March is going to finally bring us some warmer temperatures and pretty flowers...please?) and, fittingly, a brand-new issue!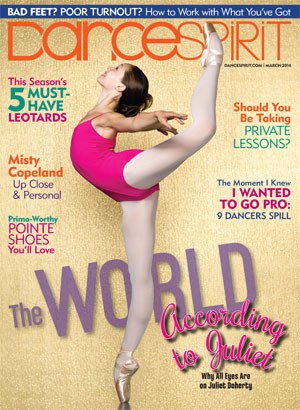 Introducing...Juliet Doherty!
The March issue of Dance Spirit is our annual Ballet Issue, and how lovely is this prima-in-the-making on the cover?
A little backstory...
I have been obsessed with Juliet Doherty for years. I saw her perform the role of Clara in the Radio City Christmas Spectacular and I fell hard for her gorgeous facility, sweet smile and perky onstage personality. At the time, Juliet was a competition dancer training at Fishback Studio of the Dance—her great-grandmother's studio—in her hometown of Albuquerque, NM. Now, at 16, Juliet's making big moves toward a serious ballet career: She's currently a level-seven student at the San Francisco Ballet School and she's performed as Clara in San Francisco Ballet's Nutcracker. Earlier this year she competed at the Prix de Lausanne in Switzerland. And let's not forget—she's a ballerina named Juliet. It's perfect.
We are so excited to feature Juliet on the cover of this issue. Not only is she a stunning dancer (as you can see from the cover—can this girl take a beautiful picture or what?), she's also super-smart (she was asked to give an inspirational TEDx Talk in 2012!), ultra-sweet and insanely humble.
Click here to read Juliet's cover story. And, as always, we've got plenty of extras for your viewing enjoyment: click here to check out a ton of outtakes from Juliet's cover shoot in L.A. with photographer Joe Toreno, and then watch a behind-the-scenes video from the shoot.
We love you, Juliet, and we can't wait to see what you do next!
Photo Galleries
Feb. 12, 2014 12:28PM EST
Surely by now you've gotten your hands on the November issue of Dance Spirit featuring Step Up Revolution's leading lady, Kathryn McCormick.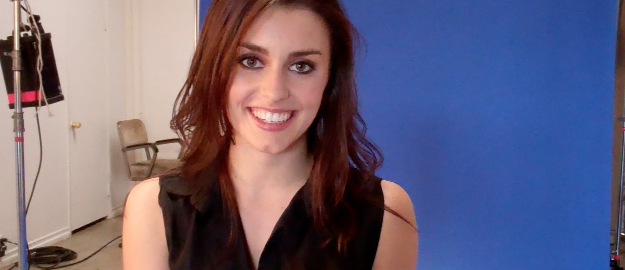 (If you didn't see Step Up Revolution, by the way, you absolutely must. The dancing is insane!)
The DS team shot Kathryn back in March in L.A.—the same day we shot the cover for tWitch and Allison's September issue! We'd just finished a full day and a half of shooting and we were all exhausted.
But then Kathryn arrived—right on time, of course.
And suddenly, no one was really tired anymore.
Kathryn radiates energy and positivity, and I absolutely adore that in a dancer. She was so excited to be at the shoot and had such a kind, genuine personality. She was down-to-earth, happy and, as you can see, totally gorgeous.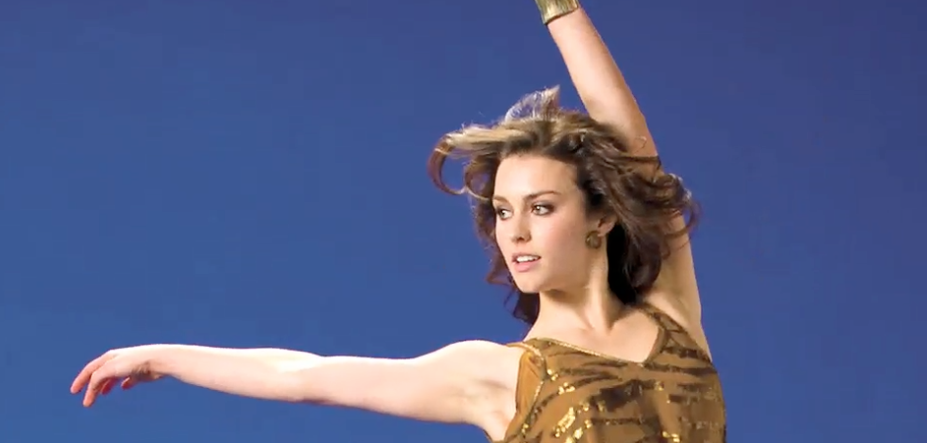 If you're like me and can't get enough of Kathryn, check out this behind-the-scenes video from our photo shoot. You can also read Kathryn's full cover story here.
I love this issue—probably because I think Kathryn's layout on the cover is pretty killer! (No, I haven't been practicing this move at home in front of the mirror...why would you think that?) But of course, it's your opinion that really matters! Click here to let us know what you think of the issue!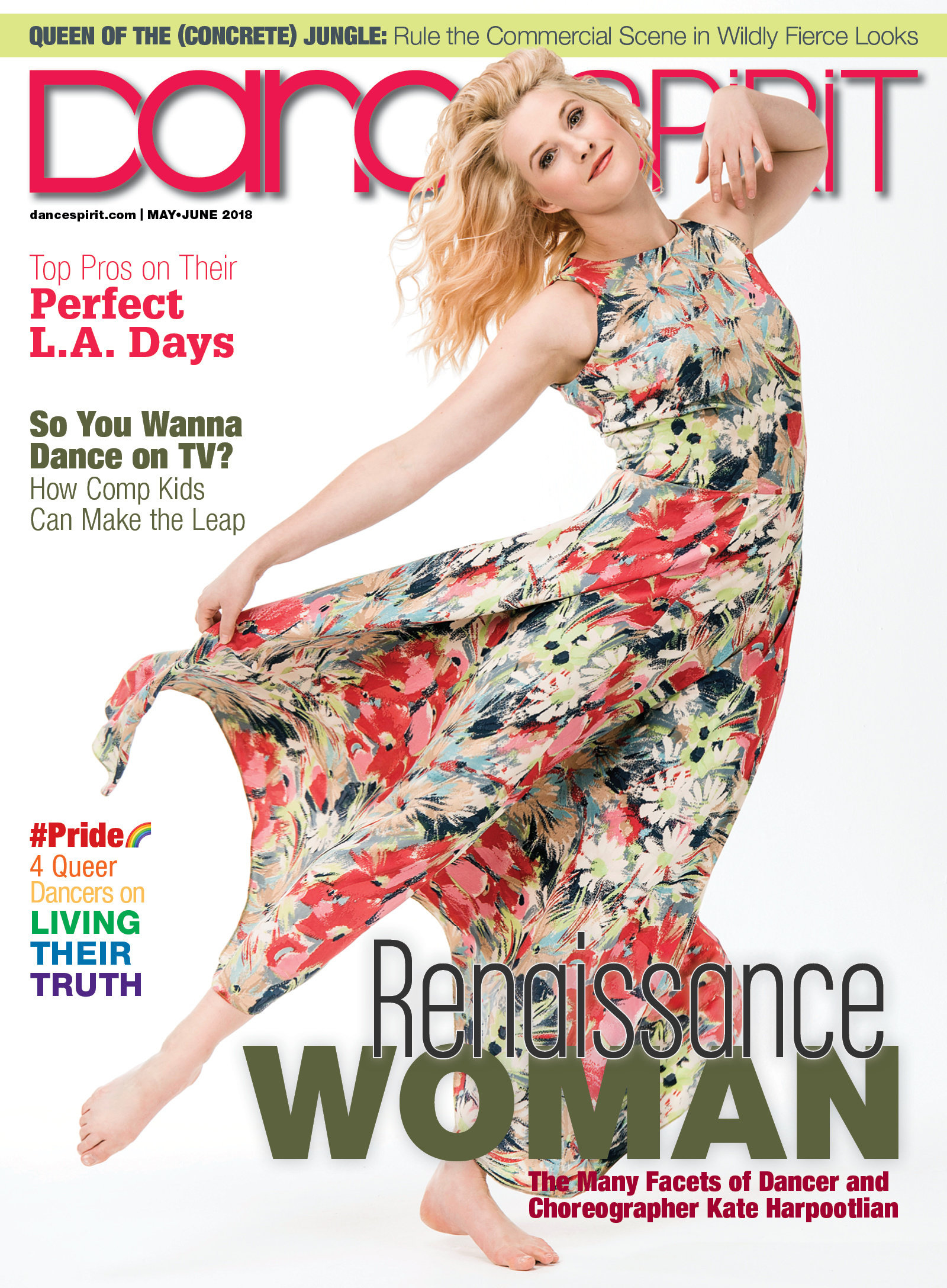 Get Dance Spirit in your inbox