Pop quiz! Who's getting really excited for this Sunday's Tony Awards?
a) The Broadway community.
b) Your grandma.
c) Anybody who loves dance.
d) ME ME OMG ME.
e) All of the above.
The correct answer, of course, is E. But let's put special emphasis on C here for a minute, shall we? Because the official lineup of Tony Award performers was recently announced, and holy LaDucas is it ever jam-packed with dance.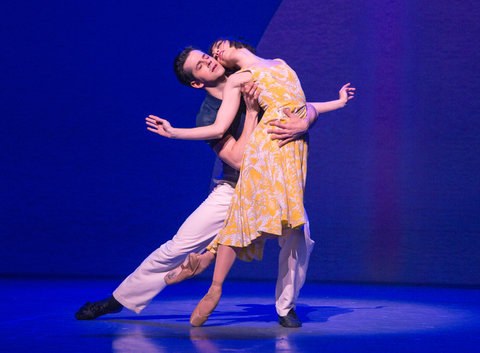 Oh yeah. There's gonna be a LOT of this. (Robert Fairchild and Leanne Cope in An American in Paris; photo Sara Krulwich/New York Times)
First of all, there'll just be more performers on stage, period, than at any previous Tony Awards. And since this was a particularly glorious year for dance on Broadway, a lot of them are going to be world-class dancers.
Top highlights include:
-the American in Paris mashup of "An American in Paris (pas de deux)," "'S Wonderful" and "I Got Rhythm," featuring Tony nominees Leanne Cope and Robert Fairchild doing fellow nominee Christopher Wheeldon's choreo;
-On the Town's medley of "Lucky to Be Me," "New York, New York" and "Times Square Ballet," with choreography by Josh Bergasse performed by Tony nom Tony Yazbeck and the stellar ensemble (hi Ricky Ubeda!);
-"Stronger" from Finding Neverland, featuring Mr. Schue Matthew Morrison and Kelsey Grammer doing Mia Michaels' oh-so-Mia choreography.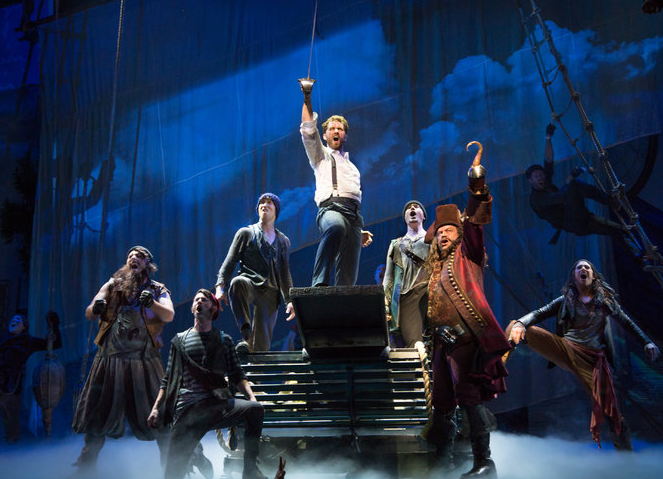 In case you're wondering what Mia choreo on Broadway looks like, here's a sneak preview. (The cast of Finding Neverland; photo Sara Krulwich/New York Times)
Also, Kirstin Chenoweth and Alan Cumming—whom I'd like to present with a pre-Tonys award for Broadway People I'd Like to Be Best Friends With (prize is a selfie with yours truly; COME FIND ME TO CLAIM IT!)—will be hosting. So, that'll be great, obviously.
Click here for the full list of performances, and be sure to catch all the musical theater action this Sunday at 8 pm ET on CBS.
Ahhh you guys—it's really happening! Ricky Ubeda, aka America's Favorite Dancer, aka owner of the most ridiculous pair of legs this side of Svetlana Zakharova, is joining the cast of Broadway's On the Town next Friday, February 27th!
OK, yes: The OTT role was technically part of his prize as the winner of "So You Think You Can Dance." So this is not, in the strict sense of the word, news. But Broadway shows are a a fickle business; there was always a chance that the blessed event might not actually occur.
We did a little heel-click for joy when we heard that the date for Ubeda's Broadway debut had been set—especially since his cheek-pinchable brand of cuteness is just right for the old-school world of OTT. He was basically born to be a sailor, amirite? Or at least to wear sailor whites, as we saw during choreographer Josh Bergasse's OTT-inspired Broadway routine for Season 11's Top 20. (Just look at him being adorable there in the back row!)
Ubeda will perform in the show through April 26. Get your tickets now, people! And in the meantime, take a look at a few of the OTT-inspired shots we just happened to take at Ubeda's cover shoot. #Sorrynotsorry for the Photoshopped sailor hats.
Original photos by Lucas Chilczuk for Dance Spirit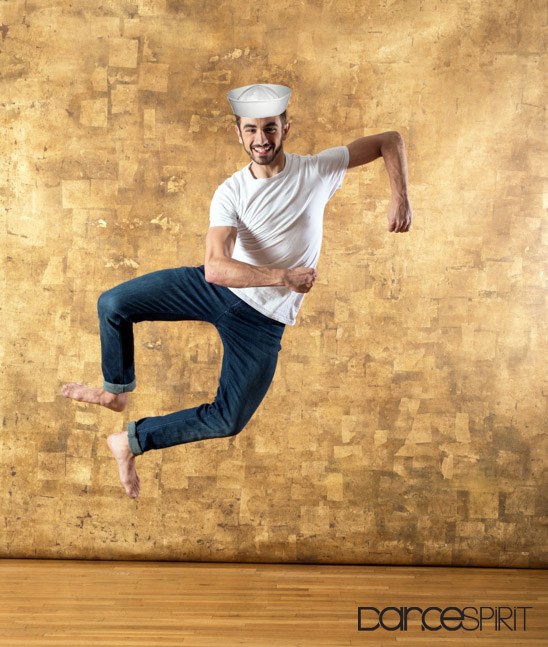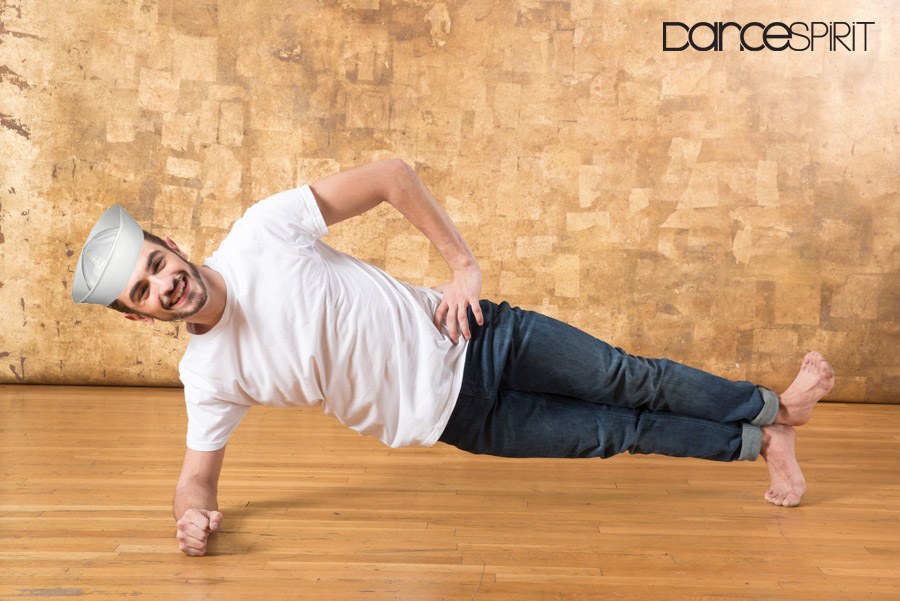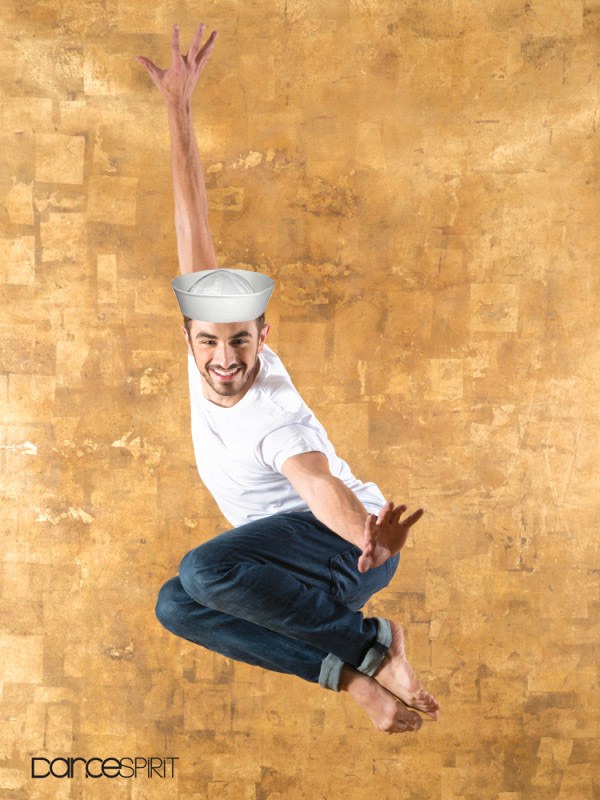 Season 2 of "city.ballet."—the AOL On series that gives an insider's look at New York City Ballet—is live now! We're recapping one episode per week. Watch all 12 at dancemagazine.com.
In Episode 4 of "city.ballet." we meet the newest dance power couple: Sara Mearns and Josh Bergasse. She's a New York City Ballet principal, he's the Broadway choreographer behind On the Town—it's almost like a true-life Romeo and Juliet (minus the whole dueling families and death stuff). Are you a fan of cute rom-coms? You'll love this one. Here are five things we learn in the ep:
1. Mearns spent eight months off recuperating from a very serious back injury. But watch out, ballet world: She says she feels stronger, freer and more confident in her dancing than she did before her injury. (And she looks simply amazing, too.)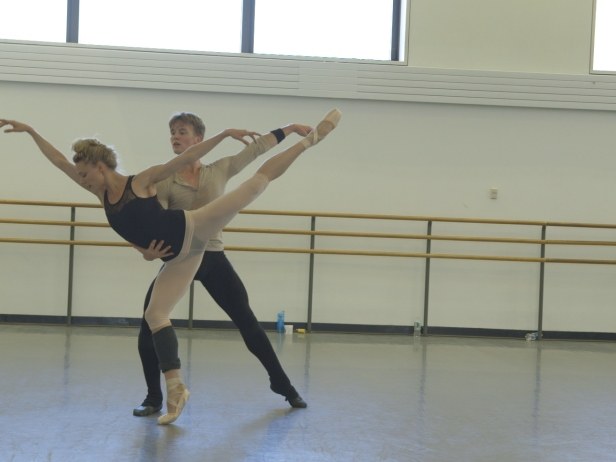 Sara Mearns and Chase Finlay rehearsing George Balanchine's Mozartiana. Photo courtesy AOL ON
2. In the last year, things have moved pretty fast for Mearns. She started dating Bergasse, the two moved into a pretty great apartment together (um, hello, view!) and everything's going swimmingly.
3. It is possible to date a dancer. Mearns explains what makes it work: "He's in the dance world, but not in my dance world." That. Makes. So. Much. Sense.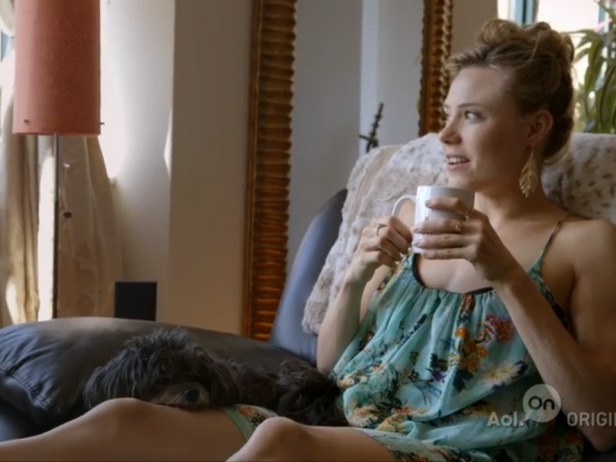 She's even gorgeous simply drinking coffee on her couch.
4. When you date a choreographer, he'll make ballets for you. We see Bergasse creating a piece for the Dancers Responding to AIDS Fire Island Dance Festival starring none other than his main squeeze. It's full of old-school musical theater kicks, lifts and flips.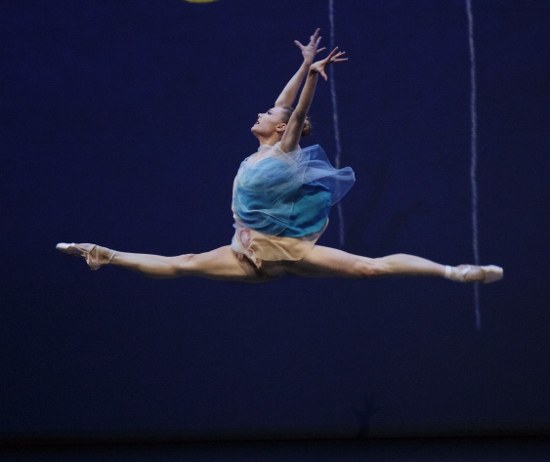 Mearns in Ratmansky's Pictures at an Exhibition (photo by Paul Kolnik, courtesy NYCB)
5. There may be the pitter-patter of little feet (and not the tap dancing kind) in the NYCB studios someday. Mearns spills the beans on camera: She totally wants to get married and have a family with Bergasse. Oh, what's that? He might not know that yet? Well, now he does. (And from what we've seen of this couple's relationship, we doubt he minds.)
Click the image below to watch the full episode!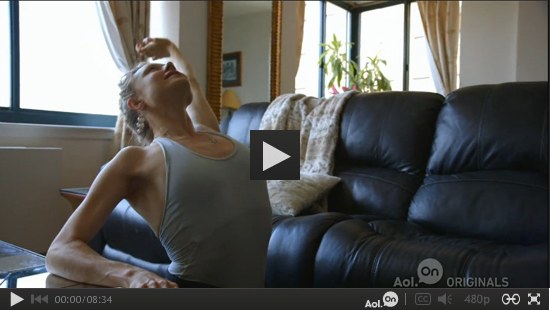 Apr. 08, 2013 01:15PM EST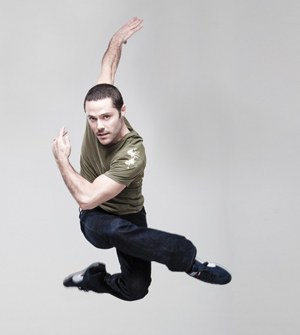 Joshua Bergasse
Choreographer Joshua Bergasse has been breaking new ground for dance on the small screen on the Broadway-themed TV show "Smash." Though his success on "Smash" has recently made him a household dance name, Bergasse has been a successful musical theater pro for more than 15 years, touring and performing on Broadway before moving on to choreograph musicals across the country. NYC's in-the-know dancers have religiously taken his classes at Broadway Dance Center for years, and Bergasse has also taught at major dance conventions including Tremaine and West Coast Dance Explosion.
What inspires Bergasse? Read on to find out.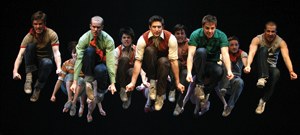 West Side Story on Broadway (by Joan Marcus)
"My all-time favorite project was performing the original Jerome Robbins choreography while on tour with West Side Story. To this day, when I get stuck while choreographing, I just think about that choreography."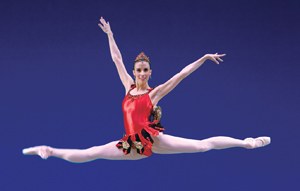 Pacific Northwest Ballet soloist Lindsi Dec in George Balanchine's Rubies (by Angela Sterling)
"I like to go to the ballet a lot, especially to see works by George Balanchine or Twyla Tharp. I'm usually story-focused, but at the ballet, I'm so fascinated by the movement quality—the control and strength of the dancers—that I don't need a story."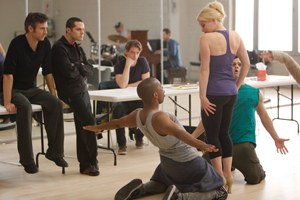 Bergasse (second from left) in a rehearsal scene from "Smash" (Patrick Harbron/NBC)
"Right now I'm most inspired by the dancers in the 'Smash' cast. I like nothing better than walking into a studio of fantastic dancers who are staring back at me saying, 'What are we gonna do?' "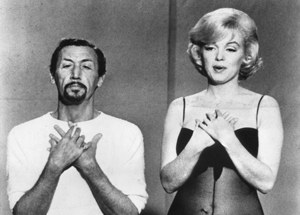 Jack Cole with Marilyn Monroe (courtesy Dance Magazine Archive)
"I love the 'golden age' MGM musicals, like An American in Paris and The Band Wagon, and choreographers from that era, especially Jack Cole. Cole's choreography is quick, earthy and sexy. He's a huge inspiration for me, especially on "Smash," because he was Marilyn Monroe's choreographer."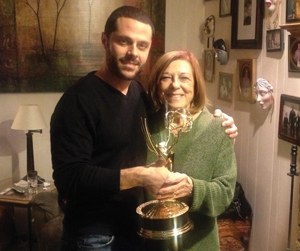 Bergasse, his mom and his Emmy Award
"My mom, Annette, was my dance teacher, and she was really into theater, so that's where my love for musicals comes from."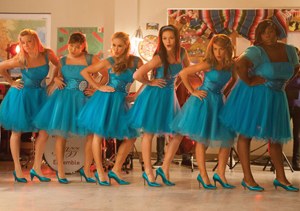 "Glee" (by Eddy Chen/FOX)
"I love that dance is back on TV and in movies. I watch 'So You Think You Can Dance,' 'Dancing with the Stars' and 'Glee.' I want to see more of it!"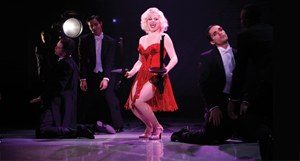 Ivy and dancers in "Let's
Be Bad" (by Will Hart/NBC)
"My favorite number I've done on 'Smash' is 'Let's Be Bad' for Episode 5 of the first season. It was about Marilyn Monroe losing control but wanting to stay on top, and it mirrored something that was happening with another character, Ivy. When I have a great story to tell, the choreography just flows right out of me."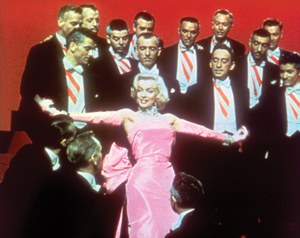 Marilyn Monroe in Gentlemen Prefer Blondes (courtesy Twentieth Century Fox Home Entertainment)
"My favorite Marilyn Monroe musical is Gentlemen Prefer Blondes. The production numbers are fantastic."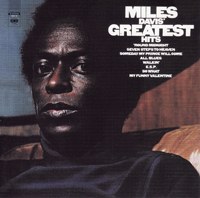 (courtesy allcdcovers.com)
"I'm a huge jazz freak. I love Miles Davis, Thelonious Monk, Lillian Hardin Armstrong and John Coltrane. I use their music to calm me down between pieces I'm choreographing."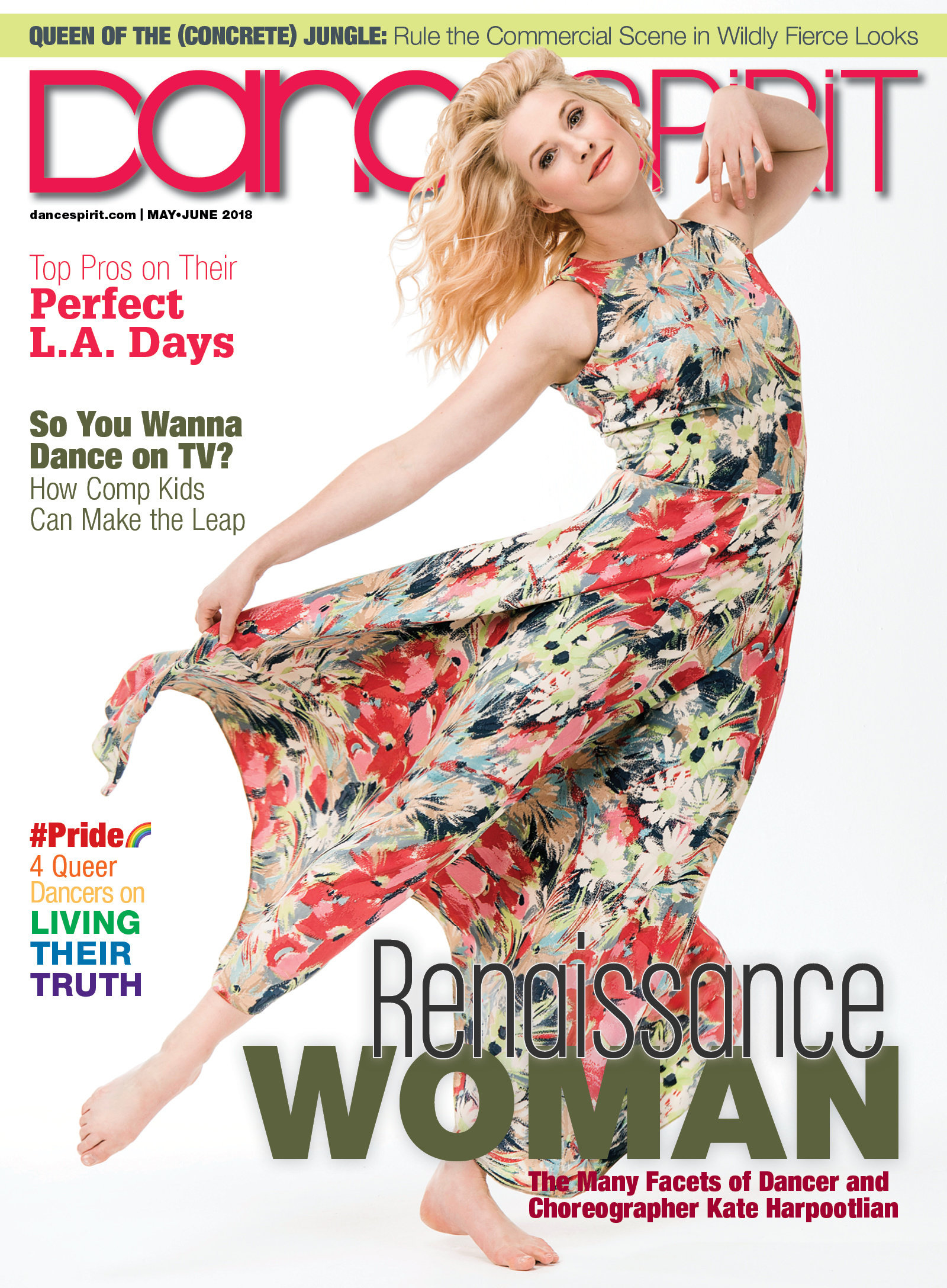 Get Dance Spirit in your inbox