So, unless you've been living under a rock, you know a huge musical moment happened last night: "Grease: Live" premiered on FOX. And everybody LOVED IT.
Why wouldn't they? The production featured tons of our favorite dancers—not just superstar Julianne Hough, but also Karen Chuang, Haylee Roderick, Courtney Galiano, Adé Chiké Torbert and Jeremy Hudson (to name just a few). It was especially great to see the final result after chatting with Zach Woodlee, who choreographed the show's high-octane routines, about the entire process. The dancing was spectacular and the energy infectious. Seriously—we all hand-jived our way into the DS office this morning!
If you missed the premiere, don't panic—we've rounded up some of the best moments below:
Feb. 01, 2016 10:24AM EST
If you were obsessed with "Peter Pan Live!" and "The Sound of Music Live!," you're undoubtedly living for "Grease: Live." The new production of the musical Grease, which aired this month on Fox, has a stellar cast (see below)—and is jam-packed with energetic dance routines choreographed by Zach Woodlee. Dance Spirit caught up with Woodlee to talk about the premiere.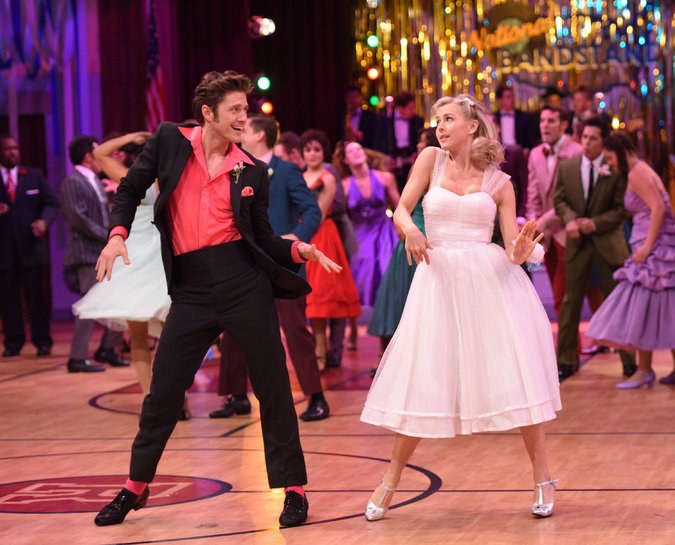 Aaron Tveit and Julianne Hough looking suave in a scene from the production (Photo Michael Becker/FOX)
Dance Spirit: What's most challenging about choreographing a live production?
Zach Woodlee: Stamina. Our actors aren't singing to pre-recorded tracks, and their voices aren't "sweetened." I have to get them to give energetic performances throughout the show.
DS: Talk to us about your choreographic process. Did you start from scratch, or did you revisit the iconic dance moves from Grease?
ZW: There are pros and cons to revisiting a period piece. I like to have movement reminiscent of the time. But giving it a fresh look by exploring today's dance styles helps enhance the show.
DS: What's the rehearsal process like?
ZW: Long and caffeine-fueled! Rehearsals are the most fun part of the process. Watching all the pieces come together and feeling the creative energy in the room is
so rewarding.
DS: Which Grease character can you most relate to and why?
ZW: I think I'm the Blanche of it all. I can never seem to remember where I put things, and I'm horrible with a xylophone.
DS: What's been most exciting about the experience?
ZW: I loved working with the creative team. Director Tommy Kail and executive producer Marc Platt are people I have huge respect for, and I've enjoyed going through this process with them.
DS: What's the weirdest Grease fact you've learned?
ZW: In Mexico, the film was titled Vaselina!
DS: What's next for you?
ZW: I hope this will help give me a platform to start dipping into Broadway, which has always been very appealing to me.
You know, it's funny: Just the other day, I was thinking, "Hmm, I haven't heard anything about Derek and Julianne Hough recently. They've really been flying under the radar, those underachievers. What are they doing with themselves?"
Oh nope sorry scratch that—they are LITERALLY EVERYWHERE AT ALL TIMES and possibly the busiest dancers in showbiz.
Luckily for us, their schedule is about to get even crazier. Because in addition to performing with the Rockettes and competing  on "Dancing with the Stars" (Derek) and getting Grease-y and judging on "DWTS" (Julianne), the Houghs are bringing back their popular brother-and-sister show, MOVE Live on Tour.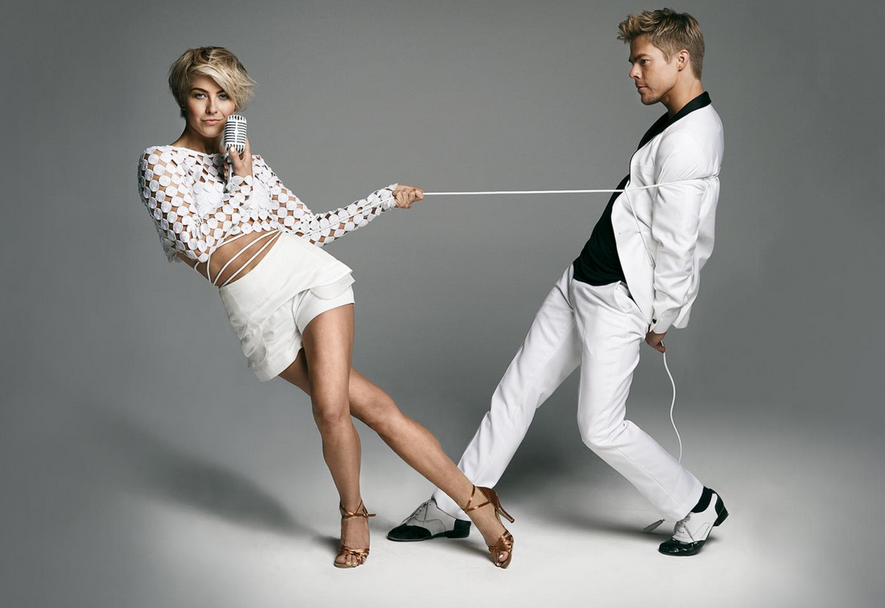 How cute are these two? (photo via MOVE Live on Tour)
That's right: Last year's MOVE tour was so successful that we're getting round two, ladies and gents! Creative directors Tabitha and Napoleon D'umo will return to craft all-new choreography (YAY), and this year's production will also tour to more and larger venues, including Radio City Music Hall in NYC. Just like last year, there'll be plenty of singing and cute sketches in addition to allllll kinds of dancing. (Visit moveliveontour.com for ticket info and the complete list of tour stops.)
Derek and Julianne announced the tour today on "Good Morning America." Naturally, "GMA" being "GMA," they also played a game that involved Derek showing off his running man skills. So, yeah: You should probably watch this.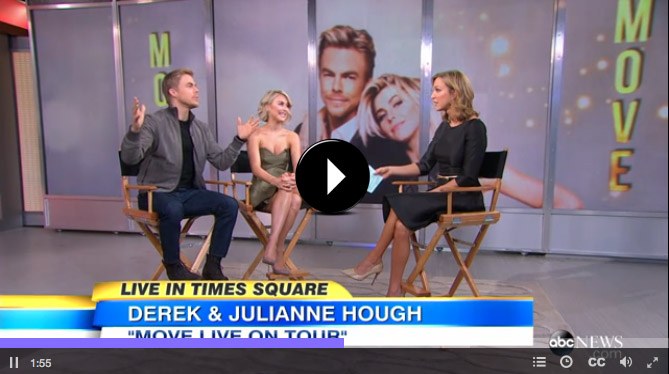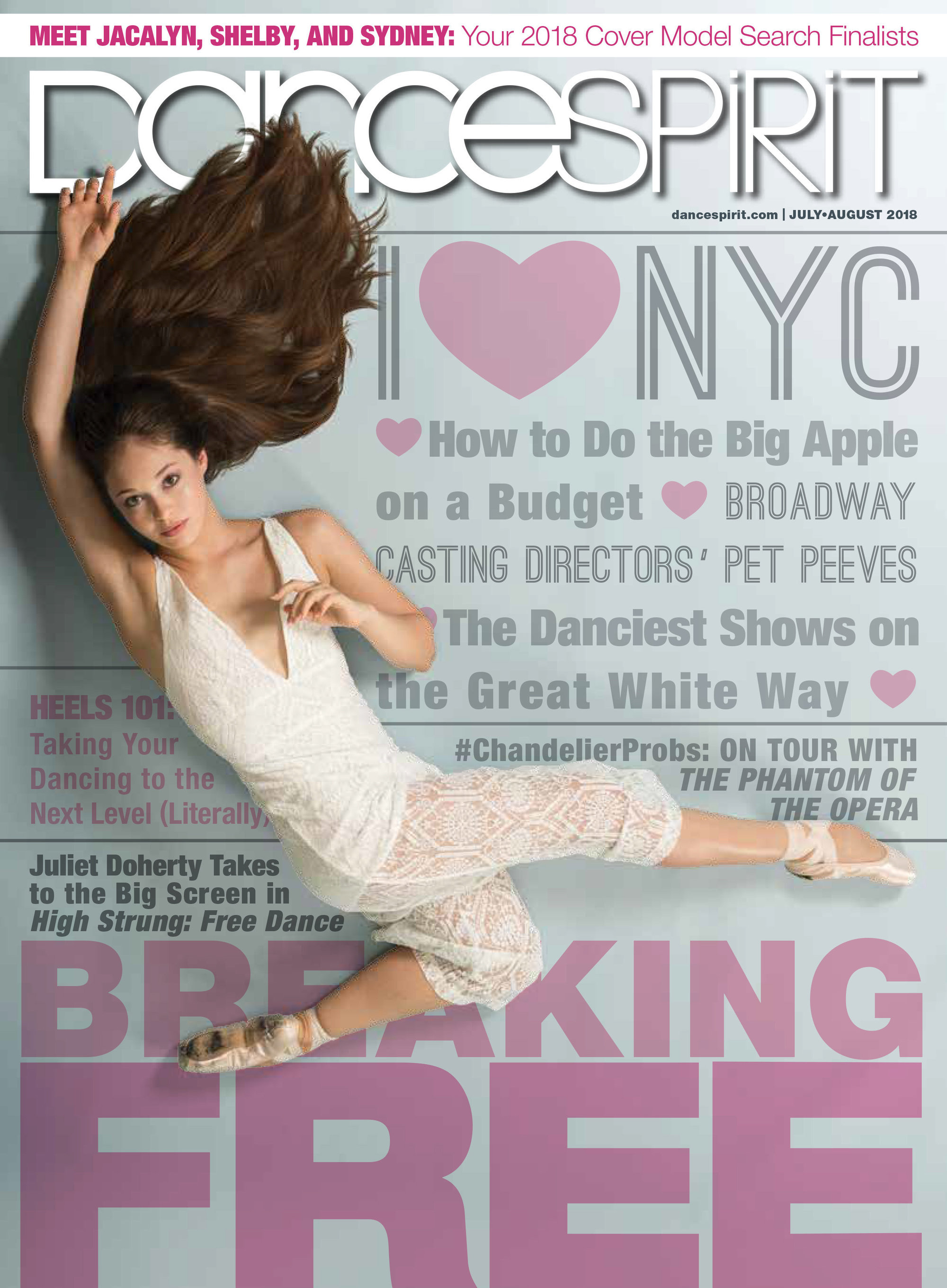 Get Dance Spirit in your inbox