Oct. 06, 2017 12:06PM EST
Rob Daly, courtesy Teddy Forance
Whether he's onstage with Shaping Sound—the company he helped co-found with Travis Wall, Nick Lazzarini and Kyle Robinson—or performing with artists like P!nk, Janet Jackson, Lady Gaga or Usher, contemporary dancer Teddy Forance never delivers anything less than jaw-dropping performances. His technique is flawless and he leaves everything he has on the stage, every single time. The Easthampton, MA, native grew up dancing at the Hackworth School of Performing Arts, which was founded by his great-grandfather and has been owned by his family for more than 80 years. At 17, Forance toured Greece as a dancer with pop star Anna Vissi. He later assisted on Céline Dion's Taking Chances world tour and was a lead dancer in Cirque du Soleil's Delirium. He's performed on and choreographed for "So You Think You Can Dance" and "Dancing with the Stars," and starred in the Step Up Revolution film. Currently, he choreographs for Shaping Sound and is on faculty with JUMP Dance Convention.
Keep reading...
Show less
To say I was impressed by the 2015 Dance Awards closing gala would be an understatement. From beginning to end, it was pure entertainment. I was a huge fan of both the opening and closing numbers and especially fond of the guest performances by the faculty. (But then again, should I have expected anything less?)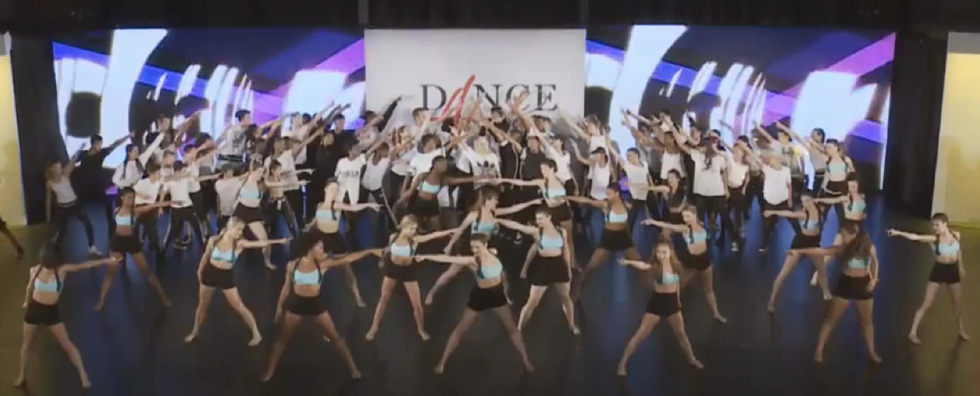 Sneak peek of the opening number–seriously, YouTube it
Every dancer there deserved his or her spot on that stage. I really can't imagine how difficult it must have been for the judges to pick a winner. That being said, we would like to congratulate those who were crowned Best Dancer.
Mini Best Dancer
Jezzaeyah Slack
Tristan Ianiero
Junior Best Dancer
Tate McRae
Murphy Lee
Teen Best Dancer
Payton Johnson
Logan Hernandez
Senior Best Dancer
Jazzmin James
Kyle Patrick Clark
We'd also like to recognize the People's Choice Award Winner, "We Emerge," by Denise Wall Dance Energy.
And after the many performances we watched last night, the winners for best performances are:
Best Performance Mini
"I Made It," Danceology
Best Performance Junior
"Lay Me Gently," Denise Wall Dance Energy
Best Performance Teen
"We Emerge," Denise Wall Dance Energy
Best Performance Senior
"Strange Fruit," DanceMakers of Atlanta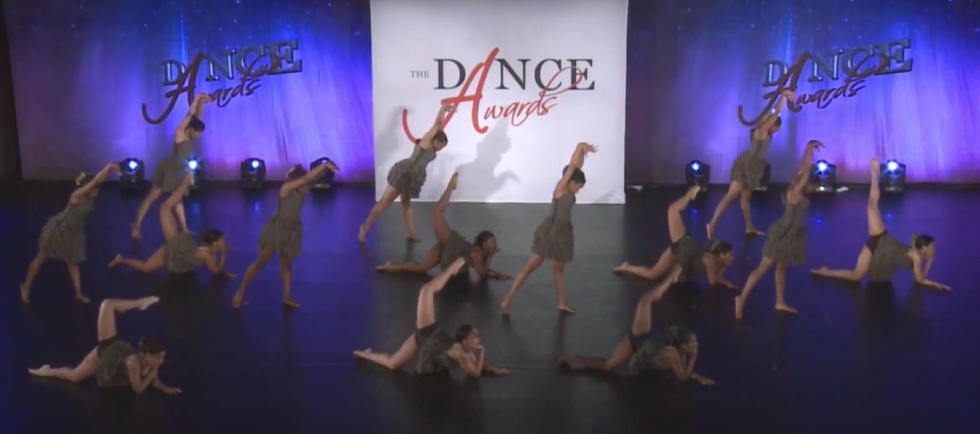 "Strange Fruit," DanceMakers of Atlanta
I'm especially happy about the senior division winner. It also won the Outstanding Technical Achievement Award, but that's not what made me love it so much. "Strange Fruit" told a really powerful story, and brought–dare I say it–different emotions to the piece and the competition. Bravo, ladies.
Competition
Apr. 01, 2014 10:00AM EST
Begin
in a low lunge, with your right foot forward, your palms flat on the ground and your back leg slightly bent.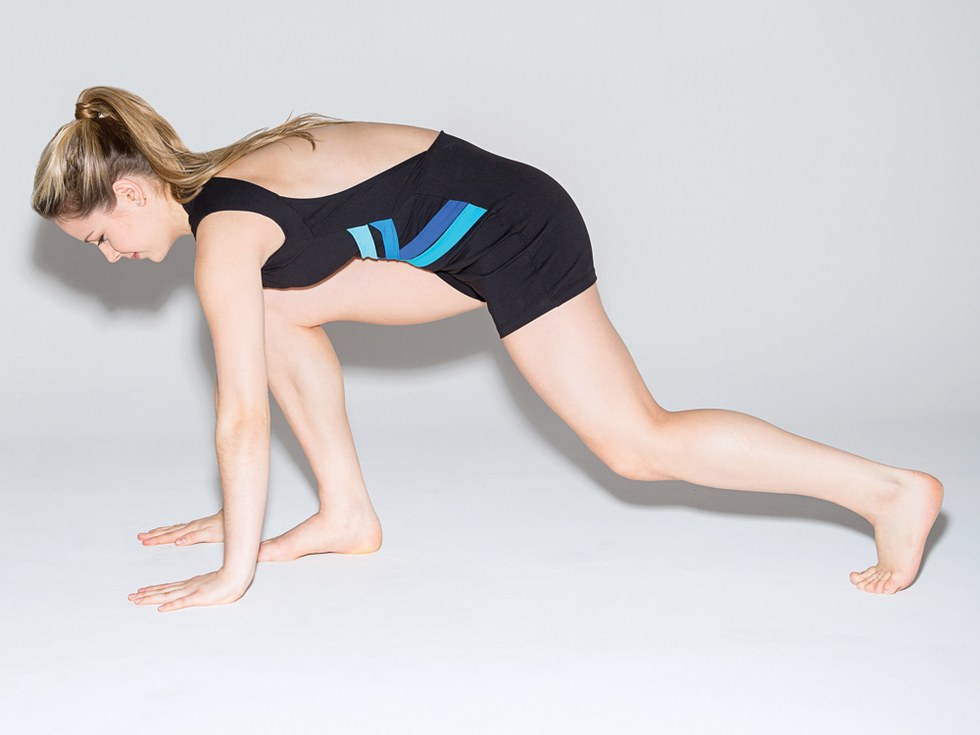 Push off the floor with your arms and legs. Jump as high as you can, keeping your legs horizontal in the air and your upper body lifted. Keep your focus toward the ground as you bring your arms back toward the sky and beat your legs together into a tight sous-sus, right foot front.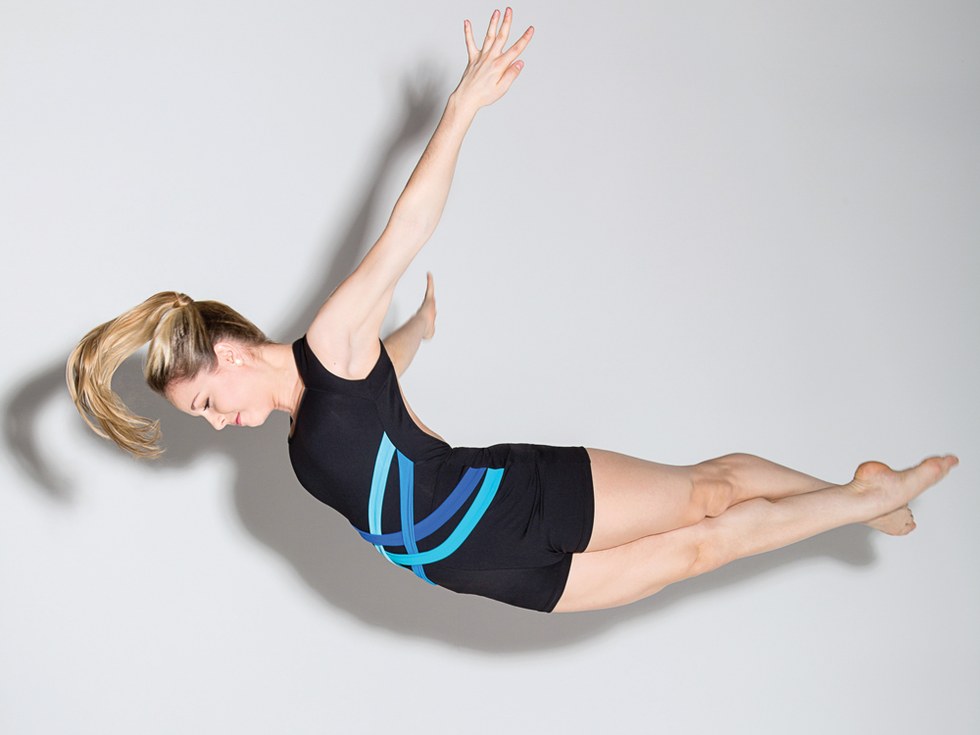 Land back in the starting position.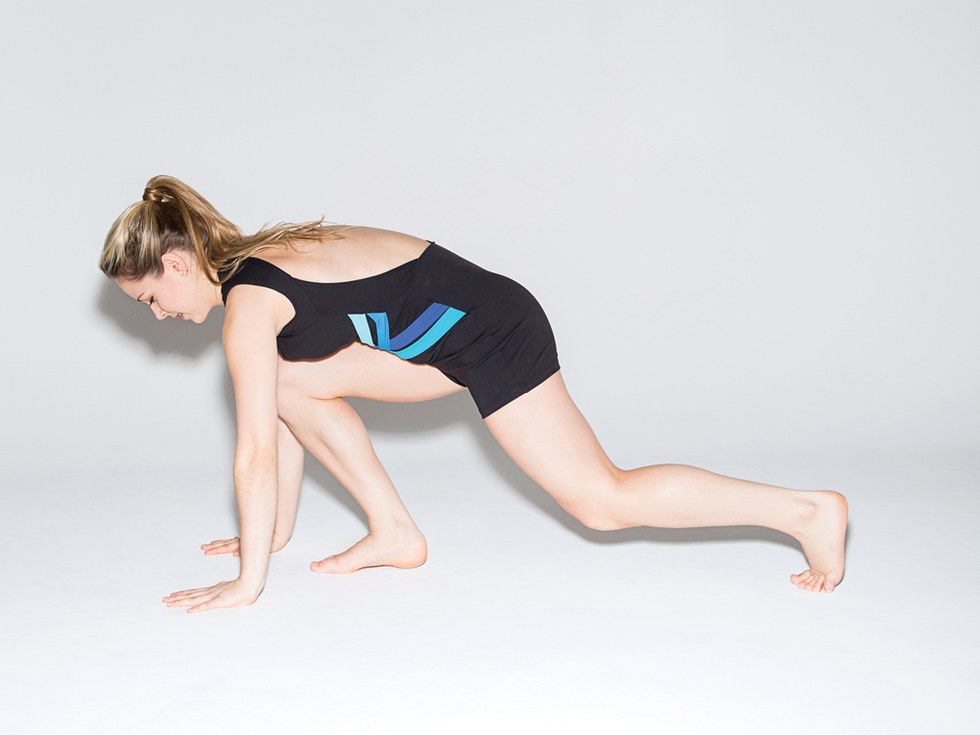 Alexia says: "Beat your legs in the air as quickly as possible. For extra momentum, start with a forward roll going into the jump."
Photography by Erin Baiano; hair and makeup by Randall Tang; Alexia is wearing a unitard by Company No. 5
Fourteen-year-old Rachel Parkinson may be petite, but she moves with an infectious joy that fills any stage or convention room. In 2012, Rachel won Junior National Dancer of the Year at Hollywood Vibe Nationals, and this past season, despite being one of the youngest dancers in the teen category, Rachel snagged a scholarship at every competition and convention she attended, including Teen Female Non-Stop Dancer at 24 Seven and Teen VIP at JUMP.
"My older brother plays lacrosse, and my parents always tell him to leave it all on the field. When I perform, I leave it all on the stage. You've got to be fearless."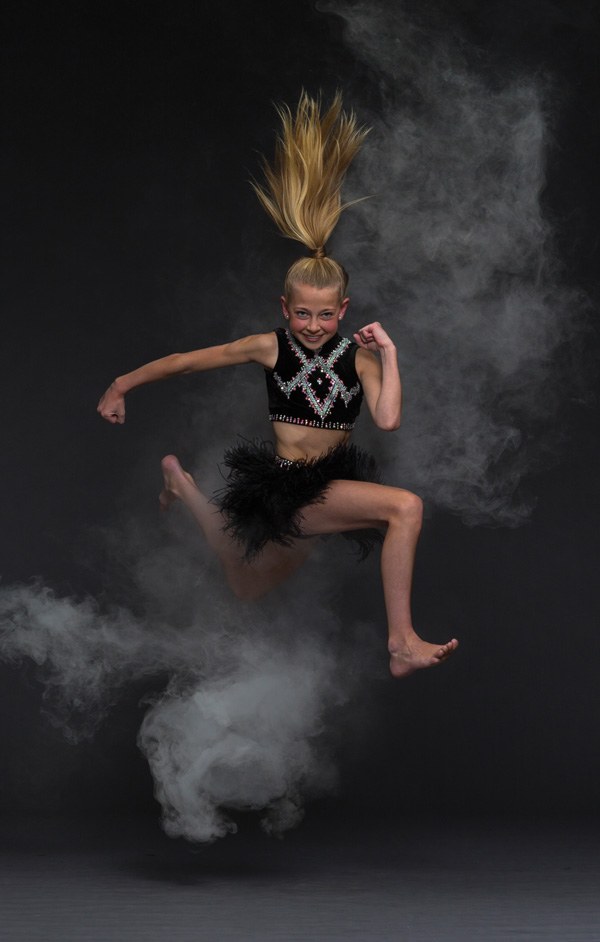 (Photo by Chandler Ford Photography)
Fast Facts:
Birthday: November 16, 1999
Studio: The Dance Club in Orem, UT
What she's listening to right now: "Royals," by Lorde
Favorite food: "Orange chicken and white rice."
The best advice she's ever received: "My dance role model, Alexia Meyer, told me never to leave a competition with regrets. It's OK not to win. Don't be a sore loser."
The strangest thing in her dance bag: "A porcupine-shaped air freshener that smells like strawberries. My dad doesn't like the smell of my dance bag."
Dance crushes: Kent Boyd and Jakob Karr
Performers she'd die to work with: One Direction, Pink and Katy Perry
Must-see TV shows: "Cake Boss" and "Toddlers & Tiaras"
How To
Dec. 01, 2013 03:00PM EST
To prepare, tendu your right foot forward from first position.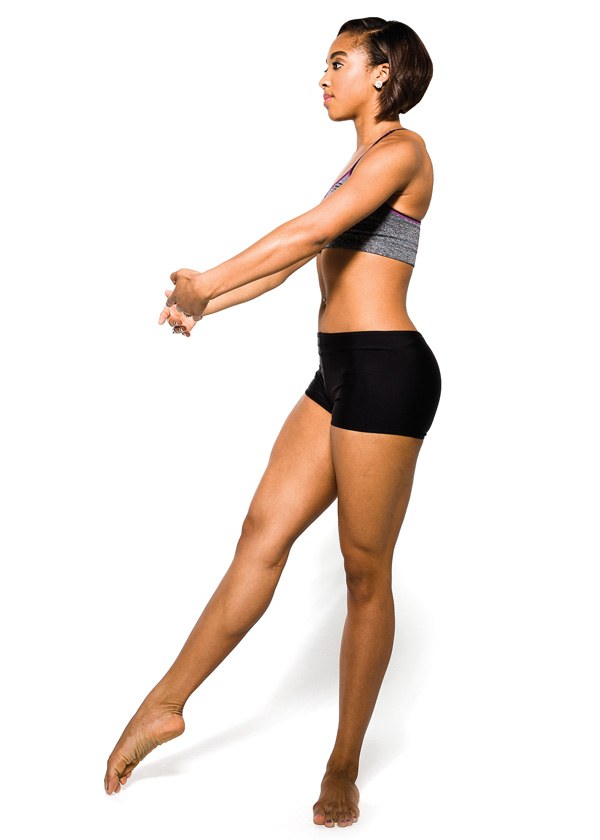 Bring your right foot back into fifth position as you plié, then spring into a small prep jump, landing back in fifth-position plié.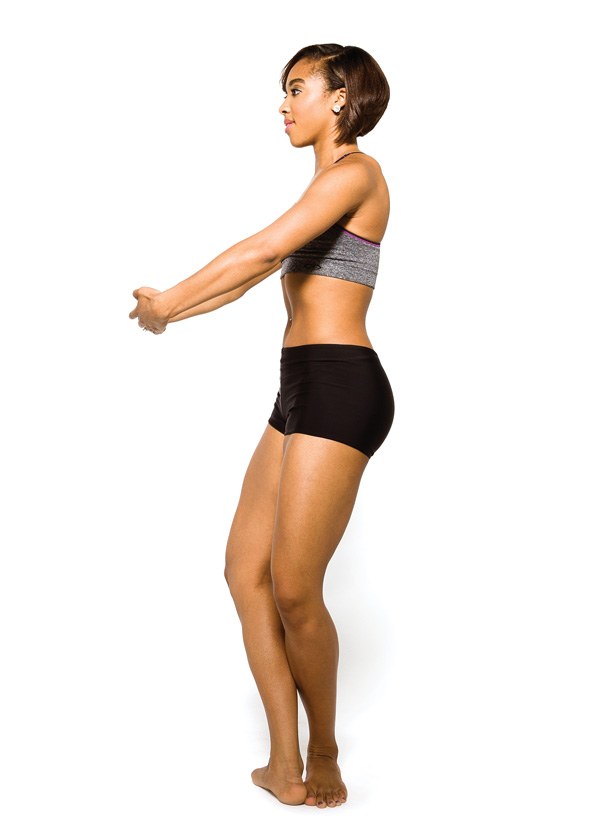 Jump as high as you can, extending your right leg forward and lifting your left leg into a back attitude. Arch your arms and upper body backward as you lift your head toward the ceiling.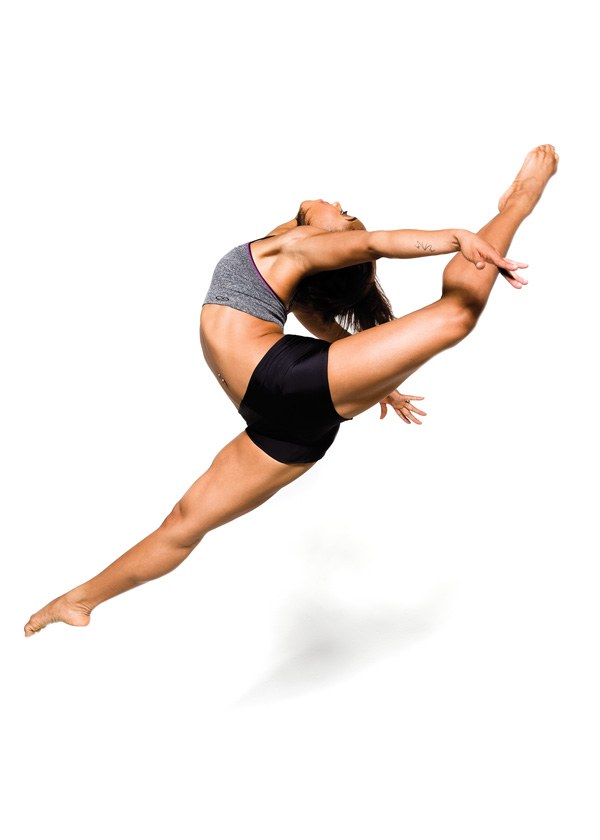 Kamille says: "Make sure you hit fifth before the jump, and then reach all the way back using the entire length of your arms. Lift up and out through your chest and sternum so you're not crunching your lower back."
Photography by Joe Toreno. Hair and Makeup by Diane Aiello.
How To
Jan. 10, 2013 11:56AM EST
Few things wow an audience like an explosive side leap. But before you bust out this move in your next jazz routine, make sure you're doing it correctly! Tracie Stanfield, who teaches the "Leaps & Turns" class at Broadway Dance Center in NYC, suggests these exercises to ensure you have the proper placement and strength to nail this impressive jump every time.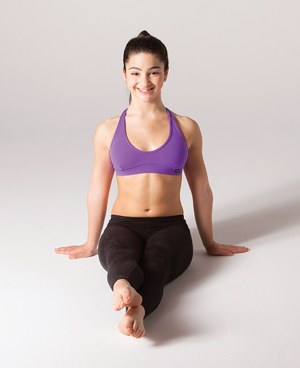 Warm-up:
This exercise lets you practice the coordination of a side leap without the jump. "The coordination is the trickiest part," Stanfield says. "The first leg has to développé while the second leg does a battement at the same time."
Sit on the floor with your hands behind you. Extend your legs to the front in fifth position, with your feet pointed and the right leg on top.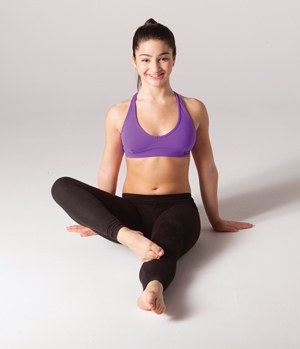 Lift your right leg to passé.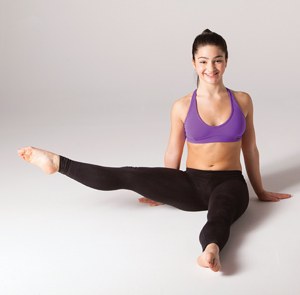 Développé your right leg to second. Don't crunch your back! Pull up out of your hips and brace with your arms so you don't lean back.
Return your right leg to sous-sus.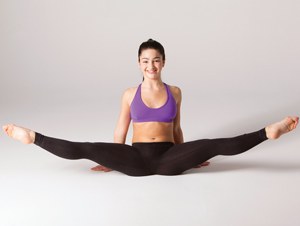 Lift your right leg to passé again, and as you extend it to second, battement your left leg out to second simultaneously. Your legs should hit the final straddle position at the same time.
Return to fifth and repeat on the left side.
Click here to watch Tracie Stanfield teach this exercise.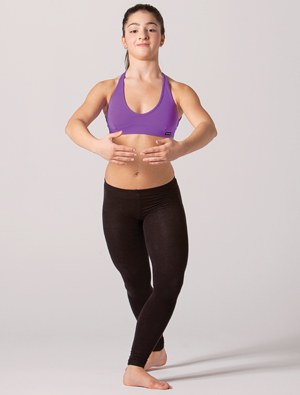 In the center:
This exercise will help you find your true second—the position you should be hitting in the air. "Even though it's a side leap, your legs aren't directly to the side, they're to your turnout," Stanfield says. "Aim for the corners. Then, once you find your turnout, you can try to open it up a little more."
Start standing in a wide fourth position with your right leg back.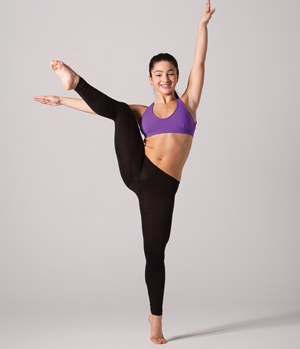 Brush your right foot through first position and relevé as you arrive in attitude à la seconde. Keep your arms slightly forward, so your rib cage doesn't open up. Turn out your right leg as much as possible.
Return to fourth position, coming back through first.
Repeat four times and switch sides.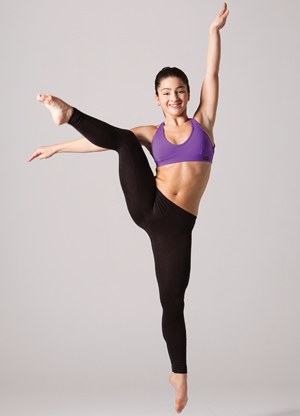 The next step: Repeat the exercise, but this time, when you brush your working leg to attitude, push off your standing leg into a jump. To build strength, focus on pointing and turning out your bottom leg. The working leg should be in the same place it was in relevé.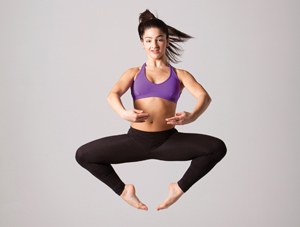 Across the floor:
Now you're ready to leap! "This is a building exercise," Stanfield says. "Start with pas de chats, then open them up, then let them go. You have to really push up off the floor with each jump."
Tombé, pas de bourrée, glissade and pas de chat. Focus on hitting the diamond position of the pas de chat in the air.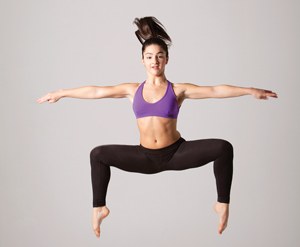 Glissade again, and jump into an open pas de chat, with your legs making right angles and your feet pointing directly down at the floor. Keep your back and neck long, and open your legs from the hips. Your arms should be in second position.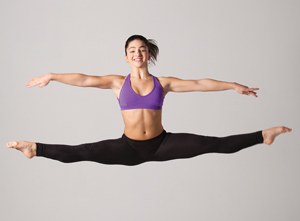 Glissade again, and go for the full side leap. Remember to reach your toes to the corners of the room instead of straight to the side, and to hit second position with both legs at the same time.
No funny faces! Stanfield says: "To avoid sticking out your tongue, try pressing it to the roof of your mouth. Think about having big eyes and exhaling on the leap instead of holding your breath."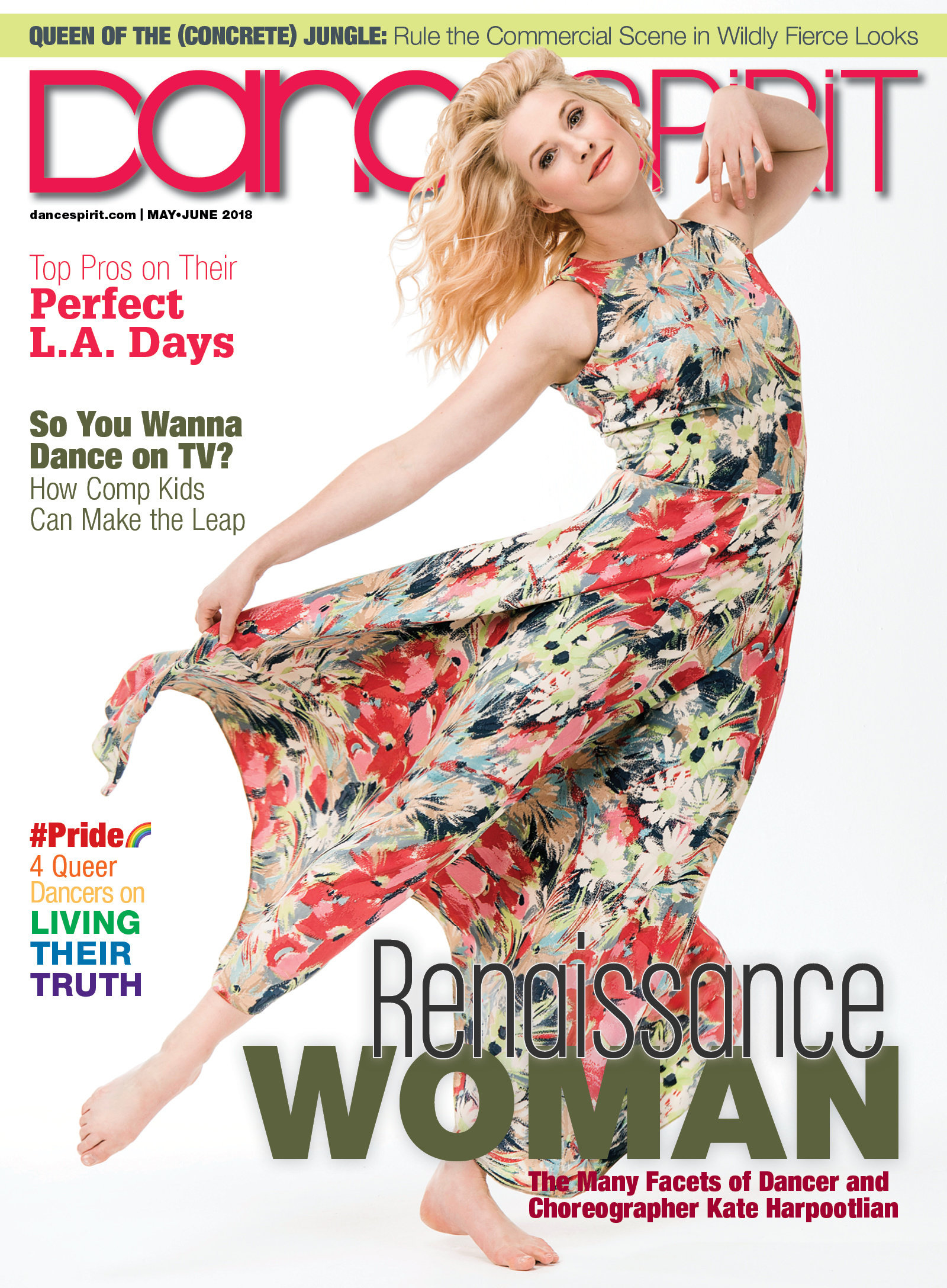 Get Dance Spirit in your inbox