Jul. 10, 2017 10:26AM EST
Joe Toreno
Yes, Keone and Mari Madrid were dance-world superstars long before they choreographed and starred in the video for Justin Bieber's "Love Yourself." But many non-dancey people—i.e., everyone from your third-grade BFF to your Aunt Linda—first fell in love with the duo after watching the Bieber vid, which currently has a casual 1.2 billion views on YouTube.
These days, Keone and Mari are busy charming even more fans as contestants on NBC's "World of Dance." And when Cosmopolitan sat down with the couple recently to talk about competing on the show, we also got some very interesting details about how the "Love Yourself" video came to be.
Dancer to Dancer
Apr. 07, 2017 12:50PM EST
Don't be fooled by the sound of Parris Goebel's voice. The 25-year-old choreographer and dancer from Auckland, New Zealand, speaks in sweet, soft tones, her demeanor almost demure. But listen carefully to her words and you'll realize that Goebel, who recently relocated to L.A., fully embodies the take-no-prisoners attitude that makes her larger than life on-screen. From her effortless cool in Justin Bieber's "Sorry" video to her explosive performances with the Royal Family and ReQuest crews, Goebel goes full-out in everything she does—and says.
Cover Story
Mar. 23, 2017 01:38PM EST
I say this publicly and without shame: I, Margaret Fuhrer, a fully-grown woman, spent much of my weekend watching Justin Bieber's "Purpose: The Movement" dance movie on repeat.
Look: I've had my ups and downs with Bieber over the years. We all have. He knows it. But you have to respect this insanely ambitious, insanely dance-y, insanely GOOD new project, which dropped Saturday. Leave it to Bieber to both over-promise and over-deliver on a premise that sounded iffy when it was first announced (dance videos for all 13 of the new album's tracks? Okaaaay) and now just seems brilliant (13 AMAZING DANCE VIDEOS AHHHHHH).
This isn't just a love letter to the Biebs, though. The person we should really be most in awe of right now is Parris Goebel, the genius 24-year-old choreographer who directed the whole thing. In addition to choreographing many of the tracks herself, Goebel pulled in an unbelievable number of dance stars to perform in and create for the various videos. There's a spirit of generosity to the project—she not only wants to show what she can do, but also what the people she admires can do.
Nobody disappoints. And much as we loved the cotton-candy happiness of "Sorry," "Purpose: The Movement" isn't all unicorns and rainbows. Several of the videos are genuinely dark—and genuinely moving.
November cover stars Keone and Mari Madrid create a gently heartbreaking portrait of one-sided love in "Love Yourself":
July/August cover guy Ian Eastwood performs an angsty dance serenade for his real-life gf, Megan Batoon, in "No Pressure":
Emma Portner, one of our choreographers to watch last year, gets powerful support from fellow dancer and choreographer Patrick Cook in "Life Is Worth Living":
A fantastic cast of dancers, including our friend Janelle Ginestra, depict a searingly tragic love triangle in "The Feeling":
An all-grown-up Simrin Player, who covered our November 2013 issue, tries to comfort a very sad Biebs in the title track:
And that's not even the half of it. ("Sorry" fans, for example, will be happy to know that the lovely ladies of ReQuest and The Royal Family make appearances in several videos.) Check out the full dance movie here.
Also, THANK YOU, Bieber and Goebel, for crediting every single one of the choreographers and dancers featured in the videos. Note to the music industry: Let's make that a habit.
Dance News
Mar. 23, 2017 01:09PM EST
When you think of things dancers dance on, the obvious answers might include pointe shoes or the stage. Well, you can officially add segway to the list. As Josh Killacky, Evan Moody, Alex Ditommaso, Damien Lavergne and Jake Deanda demonstrate, it's more than possible—these five guys absolutely nailed a routine choreographed by David Moore, all while masterfully balancing on segways. Is this a future style of dance? It's hard to say, but one thing's for sure—it's so cool to watch. Check it out below:
Dance News
Mar. 23, 2017 09:16AM EST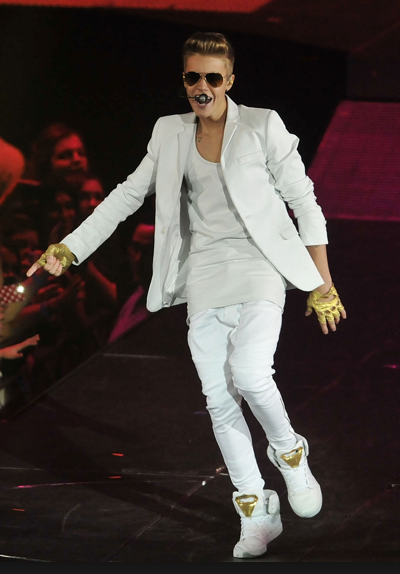 Jim Dyson/Getty Images
Justin Bieber is coming to "So You Think You Can Dance" this season—and we're not just talking about a one-off musical performance.
The Biebs, who according to Nigel Lythgoe has been a huge fan of the show for a while, will be introducing a new "SYTYCD" component involving dance crews. During the first four episodes of Season 11, when the main competition is in the audition stage, there'll be a sort of mini "America's Best Dance Crew" showdown, with two crews facing off. Audiences will vote for their favorite crew via Twitter. And Bieber? He'll be on crews control (see what we did there?), presenting the whole shebang.
It's definitely nice that "SYTYCD" is shining this kind of spotlight on dance crews. They're incredible, and have been sadly absent from our television lineup since the demise of "ABDC" (RIP). Never realized Bieber was quite so into "SYT," but...OK then!
"SYTYCD" premieres May 28, which oh my gosh is next week, you guys. Be sure to check in here after each episode for our recaps!
Dance News
Mar. 23, 2017 06:04AM EST
Flying is never a particularly exciting experience for me. I'm usually traveling between some way-too-busy NYC airport and L.A., Las Vegas or Boston, my most-frequeted cities.
And the procedure is usually pretty standard and predictable: Take cab to airport. Wait in security line. Scramble to fit shoes, purse, laptop, sweatshirt, jacket and carry-on efficiently onto the bag scanner thing. Proceed through security. Smile so as not to be body-scanned. Wait, because I'm undoubtedly a full hour early. Maybe get a sandwich. Fly to cool city. Do fun things.
As you can see, the "do fun things" part doesn't go into effect until after I've reached my destination.
But for Justin Bieber's pack of tour dancers, the fun needn't wait.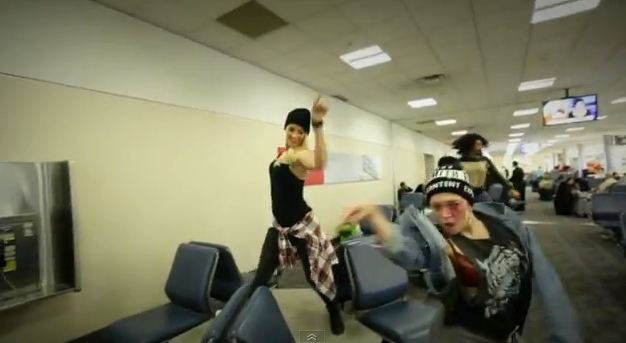 When their recent flight out of Atlanta was canceled, the dancers decided to have a little dance partying fun in the terminal. In a sort of airport flash mob, they rocked out to tunes by The Biebs and got down with fully choreographed moves.
Naturally it's all been recorded for our viewing pleasure:
(The really cool kid with the mega-sized hair? That's Luke Broadlick—and we spotted him before Justin Bieber did! Score one point for DS!)
The next time one of my flights gets canceled, I know what I'm doing. Quick, someone cue up "Somebody to Love!"
Dance News
Oct. 12, 2016 04:09PM EST
Emma Portner (Jayme Thornton)
Emma Portner is at a crossroads. At only 21 years old, she's already had the kind of opportunities most seasoned pros dream of: starring in a viral dance video, choreographing for Justin Bieber, working on a Broadway-bound musical, teaching internationally and performing at venues like New York City Center. Portner is playing by her own rules and embracing the challenges of being a choreographer, company director and dancer in nearly every style—and all at once. So where will she take her career next? Where will she focus her time?
Dancer to Dancer
Sep. 16, 2016 10:13AM EST
Here's a no-fail recipe for music video magic: Take one delicious Major Lazer song. Sprinkle it with sonic pinches of Justin Bieber and MØ. Add yummy choreography by Fatima Robinson and Calvit Hodge. Fold in four delectable A-list dancers. Drop the entire mixture into a heart-stoppingly gorgeous Icelandic setting. SHAKE.
We're talking, of course, about the new video for Major Lazer's "Cold Water," which debuted maybe five minutes ago and is already climbing toward 4 million views. The addictive track, which features both the Biebs and Danish sensation MØ, is made even more irresistible by Robinson and Hodge's choreo, as brought to vibrant life by dancers Sara Bivens, Helen Gedlu, Jaylene Mendoza and Andranita Smith-Shannon. (Kudos to Major Lazer for prominently crediting both dancers and choreographers.)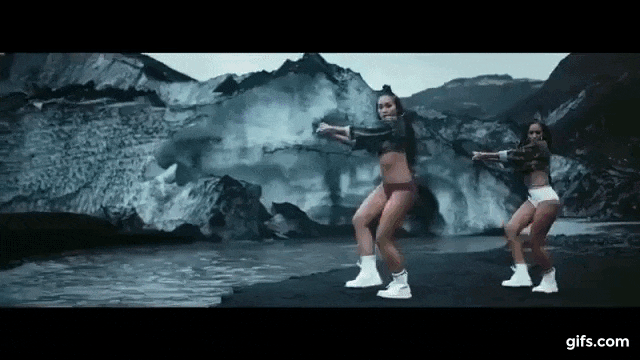 As if the majestic mountains and waterfalls of the Icelandic backdrop weren't dramatic enough (um, see above), the video also features alien-y light suits and some serious pyrotechnics. It is ?, literally.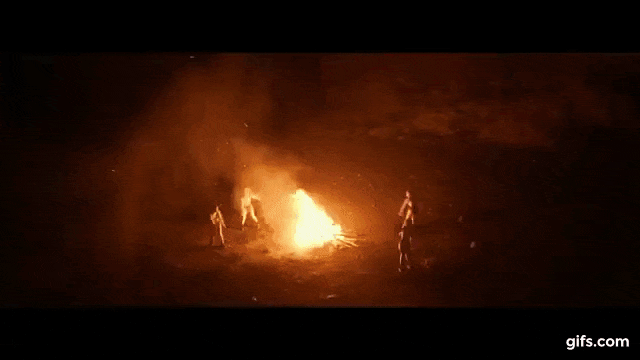 Happy Friday, y'all. Also, we're starting a petition: All songs involving Justin Bieber in any capacity should get the dance video treatment, forever. PLEASE SIGN.
Dance News
Mar. 06, 2016 07:00AM EST
Big news, Beliebers—Justin Bieber himself wants YOU to dance with him. Bieber's Purpose tour creative director Nick Demoura announced the contest Friday. Four lucky fans from each tour city have the chance to dance with the Biebs, and enter by submitting a video of themselves performing this combo for his single, "Children." Demoura outlines the combo super well, so we know all you DS readers will nail it. But you've got to hurry, because the contest ends Monday March 7th (aka TOMORROW! GO, GO, GO!). Dance your hearts out, everyone—I truly beliebe (sorry, couldn't resist) I'll soon be seeing you dancing alongside Justin at one of his shows. All the vids and info are below!
Dance News
Dec. 24, 2015 07:00AM EST
Dear Santa,
Hi! How are you? Busy, I bet! Har har. (Ho ho?)
Look, I know I'm late—it's Christmas Eve, and I'm sure you're dealing with all kinds of #reindeerprobz—but I thought I'd reach out to you anyway. Because I'm not just some girl who'll be happy with a Kylie Lip Kit and Adele tour tickets. (Actually, if you can get me either of those things, you are an actual MAGICIAN and I will worship you forever. But I digress.)
No, Santa: I'm a dancer. And that means I have special gift needs. Needs that I want to make sure don't go undocumented.
And so here, in no particular order, are the things I really, actually, genuinely want for Christmas. Take notes.
1) Sophia Lucia's pirouettes. I'd settle for half her average, actually.
2) Gisele Bethea's feet. Gimme.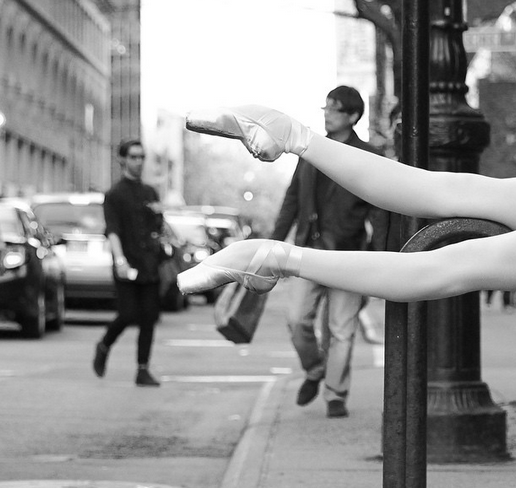 Via @giselebethea
3) The Fraternal Twins' swagger in general, and facial expressions in particular.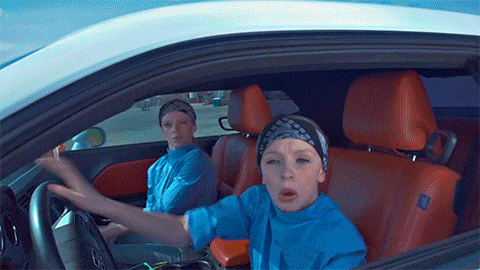 4) Yanis Marshall's everything. Just...everything.
5) Speaking of everything: all the things from Maria Kochetkova's t-shirt line.
5) To be adopted into tWitch and Allison's too-cute-for-words family. (I can make myself useful! I'm great with babies!)
6) Tickets to Hamilton sometime before next summer. Again, you'll need to work some magic here, but I believe, Santa. I BELIEVE.
7) My very own pointe shoe Christmas tree. (And, on a related note, several air fresheners.)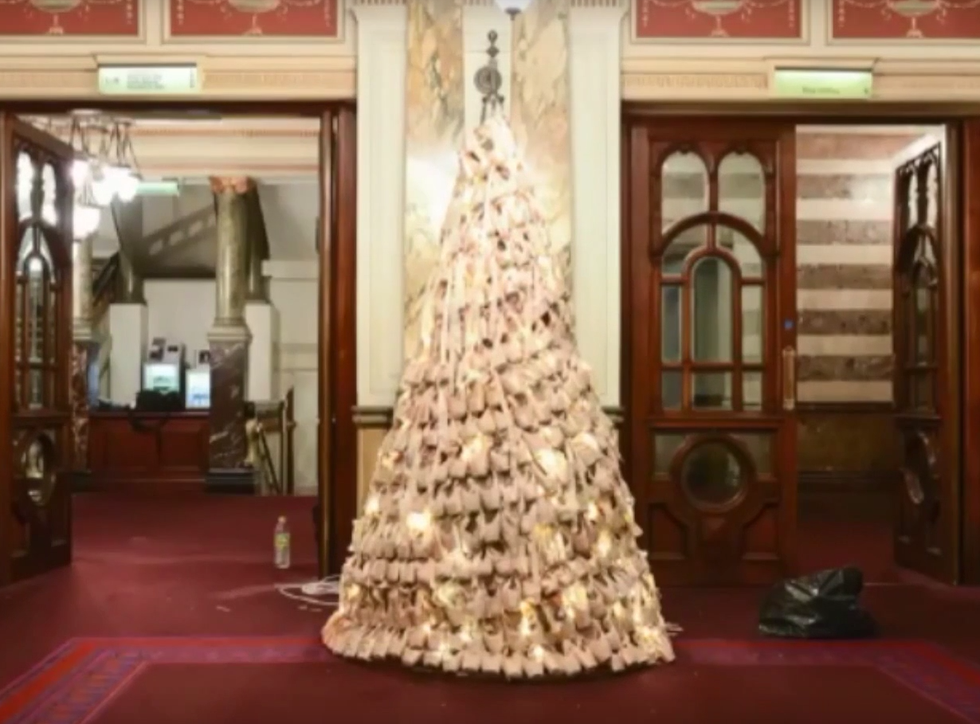 WANT. (screenshot via YouTube)
8) Another season of "So You Think You Can Dance." Ideally with Mia and, since he seems to be back at it, WADE.
9) For the following people to make cameos in Center Stage: Dance Camp:
Zoe Saldana

Ilya Kulik

Susan May Pratt

The girl who said "Did you see how on I was?"

That old salsa club lady

Warren Carlyle—specifically, Warren Carlyle doing this

Channing Tatum (a little series crossover never hurt nobody)

AMANDA SCHULL, OBVIOUSLY. WHERE IS AMANDA SCHULL???
10) To live inside the Bieber "Sorry" video. Forever.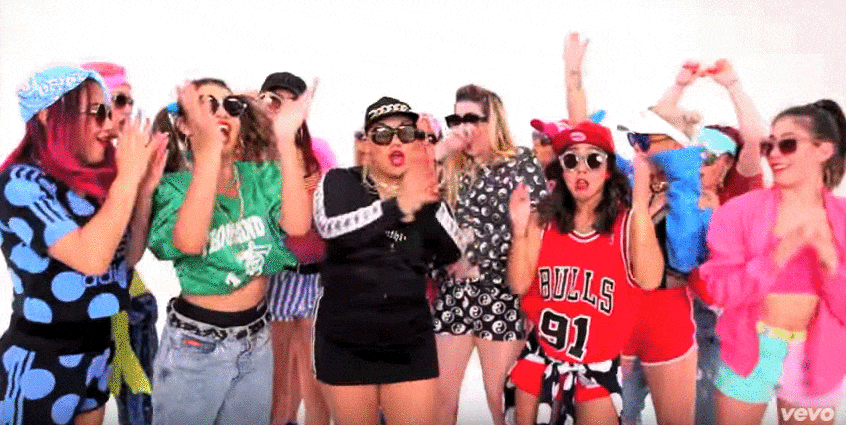 Got it? K thanks Santa! Safe sleighing! Tell Dancer and Prancer I say hi!
Dance News
Get Dance Spirit in your inbox
Dec. 05, 2015 07:00AM EST
Here at the DS offices, our Bieber-fever's still piping hot. And thanks to Myles Erlick (who plays Billy Elliot on Broadway) and Briar Nolet, it's probably gonna stay that way for a while. In this new vid choreographed by Isaac Lupien, the duo dances their way through some pretty heavy stuff. It's moody, intense, well-danced and raw.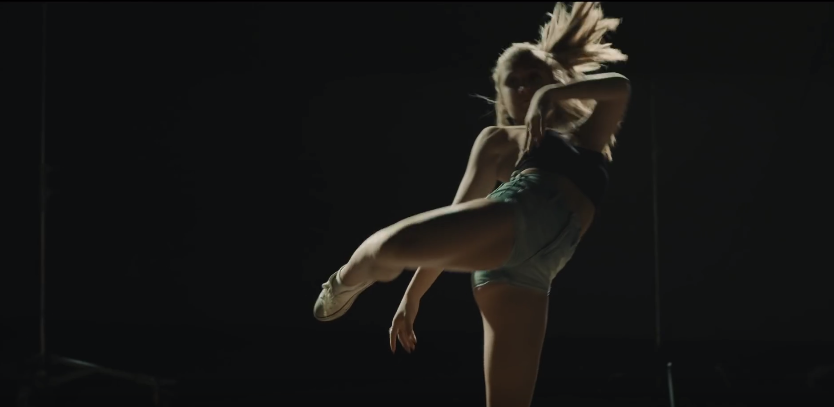 #Werrrkkk girl. (Screenshot via YouTube)
Briar's character is clearly pissed at Myles', and probably for good reason (hence the shoving-the-iPhone-in-his-face scene). Their acting is spot-on and super believable, all the way up to the gasp-worthy last scene. "Sorry" is also the perfect soundtrack—its classic Bieber beat and deep lyrics complete the whole production.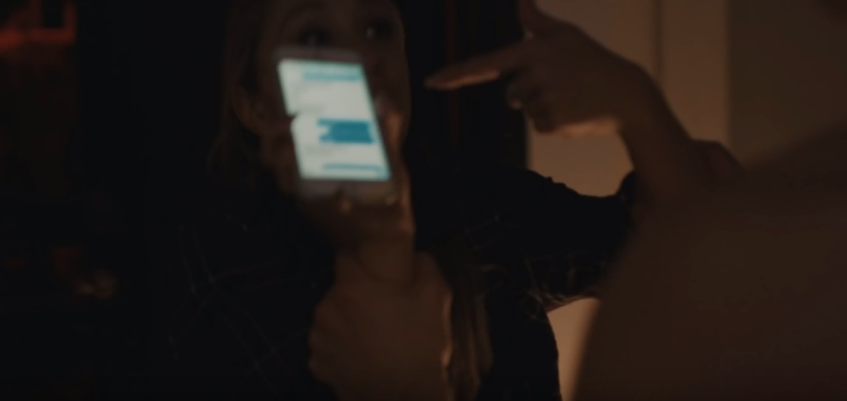 Ugh we feel you, girl. (Screenshot via YouTube)
We could talk all day about how gorgeous the whole vid is (seriously, A+ lighting, dancing and drama skills), but you should really just watch for yourself below. Let us know what you think in the comments!
Dance News
Oct. 23, 2015 10:51AM EST
You've been dancing around the house/school hallway/studio ever since Justin Bieber dropped his irresistibly catchy new single, "Sorry."
That's not a question; it's a statement. Don't hide. We see you.
Well, here's further proof that the Biebs loves us and wants us to be happy: He felt that releasing the most dance-friendly song of the moment wasn't good enough. No; he also had to go and make a giant dance party of a music video.
Justin himself is nowhere in sight in the "Sorry" vid, but—and I say this with love—you won't miss him. You'll be too busy obsessing over the cast of ladies from the ReQuest and Royal Family crews, who appear to be having the time of their lives as they dominate director Parris Goebel's delicious, slick-meets-silly choreography.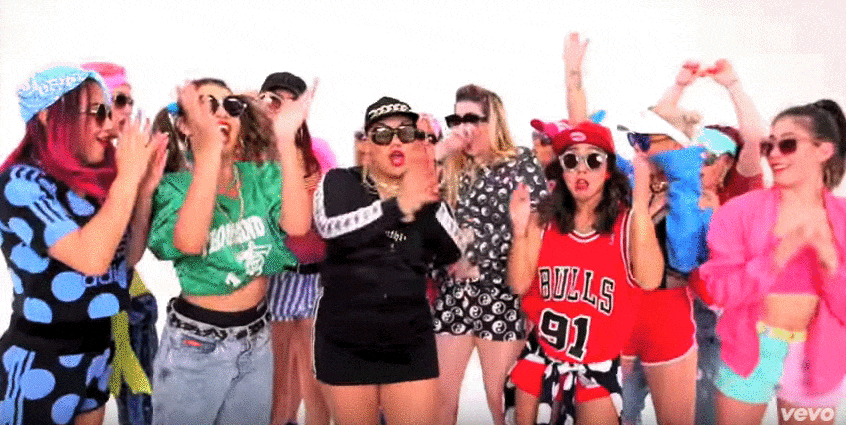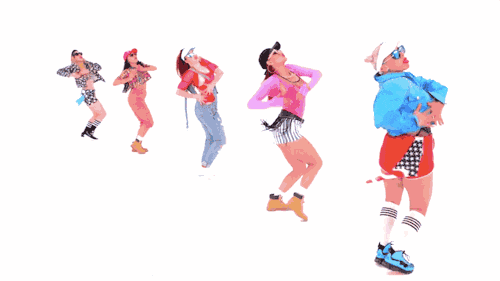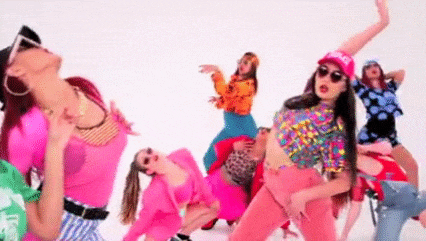 The feel is that of a group of friends getting together to make a karaoke video late one lazy night. Except that this particular group of friends happens to be made up of amazing dancers with equally amazing wardrobes. (Everyone still in need of a group Halloween costume idea: GET ON IT.)
But wait! There's more. According to TMZ, the "Sorry" video is actually part of a larger dance movie showcasing Bieber's new album, Purpose. All of the album's 18 songs will be included in the 35-minute film, which will feature lots more choreo by Goebels. So, get excited.
You don't need to say "Sorry," Justin. This makes it all better.
Dance News