Jan. 14, 2019 09:47AM EST
Dancer Tony Bellissimo on the field at Super Bowl LII (via Instagram)
The Super Bowl is America's most-watched television event. Last year, when the incomparable Justin Timberlake took center field for the halftime show, more than 106 million viewers were watching his every move—and that's not even a record!
What's it like to perform for such an incredibly huge audience? Dancer Tony Bellissimo has plenty of experience with high-pressure dance gigs, having worked with artists including Rihanna, Britney Spears, John Legend, and Chris Brown. But stepping out alongside Timberlake during last year's halftime show was a next-level experience. We talked to Bellissimo about how he scored such a coveted job—and how he handled the pressure.
Dancer to Dancer
Feb. 05, 2018 10:50AM EST
Justin Timberlake and his all-star dancers at the Super Bowl (via YouTube)
Whatever your feelings about the Prince tribute, or the "selfie kid" moment, or the star performer's...bold fashion choices, I think we can all agree on one thing: Last night's Super Bowl halftime show belonged to JT's dancers.
They. Were. 🔥🔥🔥.
Dance Videos
Jan. 30, 2018 10:17AM EST
Timberlake rehearsing at the stadium (via YouTube)
In less than a week, Mr. Justin Timberlake and his crew of amazing dancers will take to the biggest stage of their lives: center field at the U.S. Bank Stadium in Minneapolis, MN, for the Super Bowl LII halftime show.
We know the performance will be top-notch; we'd expect nothing less from JT. (Although we're guessing that, 15 years after the "nipplegate" scandal, the costumes will be, uh, full-coverage.) But exactly how fabulous will the choreography be? Well, we just got a look at some behind-the-scenes rehearsal footage. And based on the clips, the answer to that question appears to be: very fabulous.
Dance Videos
Mar. 23, 2017 10:04AM EST
It's not easy to land a spot on Justin Timberlake's The 20/20 Experience world tour. But armed with fluid moves, dynamic versatility and a sly sense of humor, 24-year-old Matt Aylward did just that—and much more. He started training at Fancy Feet Dance Studios near Charlotte, NC, at age 13, and went on to perform with Usher and Rihanna and to appear on "Glee" and "The Ellen DeGeneres Show." In addition to dancing live with Justin every night, he was featured in Timberlake's "Suit & Tie" video. Read on for The Dirt.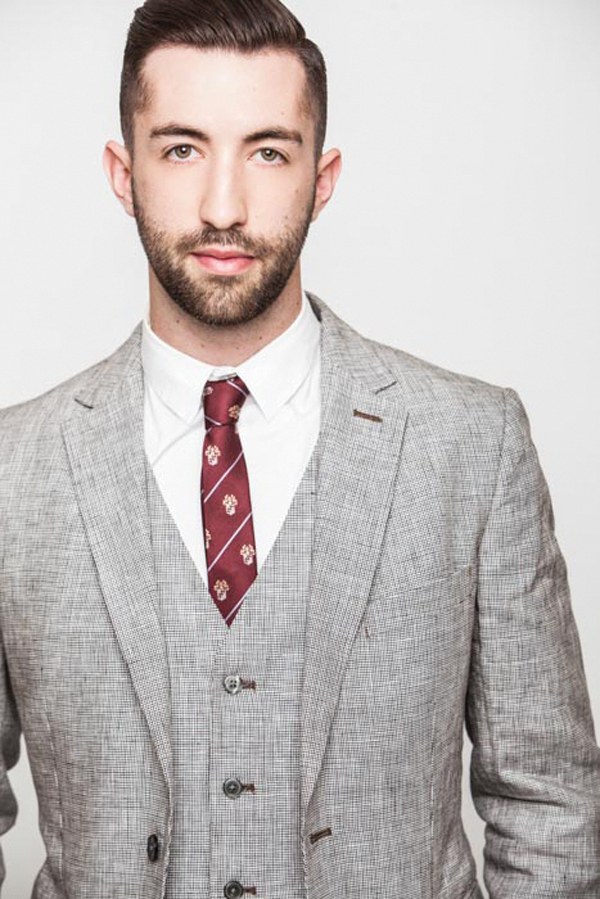 (Photo by Vince Trupsin, courtesy Clear Talent Group)
What did you want to be when you were a kid?
A Power Ranger.
What dancer would you drop everything to see?
Anthony Morigerato.
If you could work with any performer, past or present, who would it be?
Gene Kelly.
What's the strangest thing in your dance bag?
A small brush for my beard. #Fearthebeard.
Dance-wise, do you have any bad habits?
I tend to look down while I dance. I'm trying to stop that immediately.
What was your most embarrassing onstage moment?
Having my pants split all the way on stage with Usher.
What's the most challenging thing about touring?
Being away from my dogs and anything that has to do with luggage!
Dancer to Dancer
Mar. 23, 2017 07:01AM EST
Oh hey, guess what? Justin Timberlake has done it again.
I know! It's shocking.
JT recently released the music video for "Take Back the Night," and it's pretty great—especially for all the New Yorkers (or NYC lovers) out there. The dance-y, laid-back video includes clips from his performance with Jay-Z at Yankee Stadium a few weeks ago, some shots of a big ol' dance party in a club, and footage of Timberlake having a dance-off with an adorable little boy in Chinatown. (Does anyone know who this kid is? I want to adopt him.) Also, our friend Dana Wilson is alllll over it, looking fabulous as usual. Hi Dana!
Take a look:
Mar. 23, 2017 06:22AM EST
Like the rest of world, I was stoked to finally see Justin Timberlake perform his (super hyped-up) new song at last night's Grammy Awards. But who did I end up watching the whole time? Dana Wilson!
Dance News
Feb. 27, 2017 10:43AM EST
We're going to take a minute off from obsessing over WHAT THE HECK WENT DOWN during the Best Picture award presentation last night (seriously, how did that happen?). Because while that'll be the moment most people remember from the 89th Academy Awards, we need to recognize the actual best moment of the evening. And that would be its first one: Justin Timberlake, in perfect form, opening the show with a delightfully dance-y rendition of "Can't Stop the Feeling!"
(In case you're one of the three people who need a "why" for a JT performance, the song was, in fact, nominated for an Oscar. It was featured in Trolls.)
It's pretty unusual for a musical performance to open the Oscars, rather than some kind of skit or monologue by the evening's host. But kudos to whoever gave this new route the green light. Because there are few better ways to shake the stiffness out of a sometimes very stiff ceremony than to have our favorite *NSYNC alum and a group of a-list dancers boogie down the aisles of the Dolby Theatre.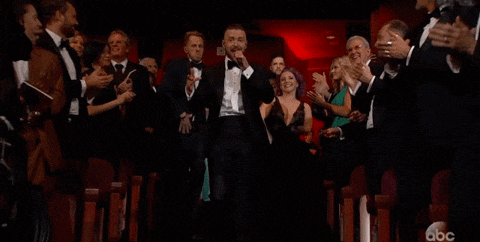 Speaking of those a-list dancers: Unsurprisingly, several of our (and JT's) long-time faves graced the stage/aisles last night, including Marty Kudelka, Matt Aylward, Ivan Koumaev and Dana Wilson.
TL;DR: The whole thing made us want to dance, dance, dance, c'mon. And we weren't alone...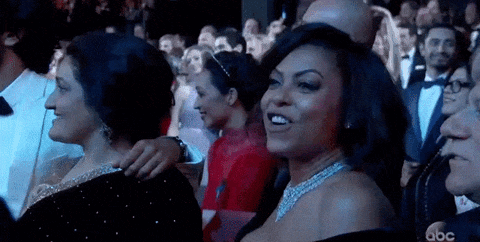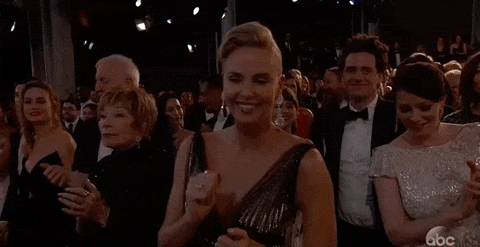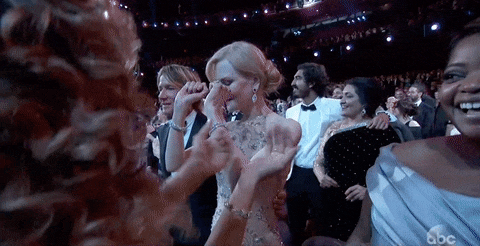 Dance News
Feb. 03, 2017 07:00AM EST
Some monster hit songs die quickly; some only get better with age. Falling squarely in the latter category is Justin Timberlake's "Cry Me a River," which, at 15 years young, is still better than 90 percent of the stuff on the radio today. And choreographer/A.C.E. Award winner/genius Andrew Winghart knows it.
Winghart chose the timeless track for his latest concept video, creating a "river" of 36 (!) women to embody the swirl of emotions surrounding a breakup. He does a brilliant job harnessing the power of numbers, and soloist George Lawrence II (eee, "SYT" George! We've missed you!) gives a poignant performance at the center of the deluge.
Btw: If you're a big Winghart fan (which you are, of course), let's just say you'll especially enjoy our April issue. Make sure it's headed your way!
Dance News
Feb. 05, 2016 11:45AM EST
Ah, the Super Bowl halftime show. For dance fans, it's, well, the Super Bowl of live performances. It's the glorious moment when literally hundreds of millions of people see 12 solid minutes of dancers (and, OK, giant musical acts) being amazing.
Of course, not every halftime show is a dancestravaganza. I mean, for what felt like 100 years following 2004's Nipplegate (oh, I so want to hashtag that, but it's FROM A PRE-HASHTAG WORLD, GUYS), the Super Bowl powers that be chose old rock-and-roll headliners, who were less inclined to get their dance on and more inclined to, um, sit at pianos.
But other years? Other years, we got lucky. Other years, we got MJ. Or Britney. Or Madonna. OR BEYONCÉ.
In honor of this Sunday's sure-to-be dance-filled spectacular (Beyyyyyy we're so glad you're back!), we put together a little #FBF list of the danciest moments in Super Bowl halftime history. And it starts in the 90s, which is when the halftime show as we know it really became a thing. (Before that, it was mostly just marching bands, believe it or not.)
Meeeemorieeeeeeesss!
1991: New Kids on the Block
OK, yes: There's an awkward Disney "It's a Small World" opening. But push through it, because afterward we get the slickly choreographed beauty of that glorious 90s phenomenon, the boy band:
1993: Michael Jackson
Here's what's most amazing about this performance, which essentially pioneered the modern Super Bowl halftime spectacle: MJ JUST STOOD THERE FOR A SOLID MINUTE. He was so charismatic that that was literally all it took to drive the crowd insane. But then he started dancing, and—I'll shut up now. Just watch him:
2001: Aerosmith, 'N Sync, Britney Spears, Mary J. Blige, Nelly
Can you tell that MTV had started presenting the halftime show at this point? Basically their approach was to take all the people who had top 40 hits and throw them onstage together. Luckily, in 2001, that group included both 'N Sync and Britney, which meant we were in for some solid choreography (THE "BYE BYE BYE" DANCE <3<3<3):
2004: Janet Jackson, Justin Timberlake (et al)
Yeah, Nelly and Kid Rock and the artist then known as Diddy also performed. But this one was all about the dance stylings of Janet and Justin—not to mention the appearance of one infamous, star-adorned nipple (yes, it's in this video, so proceed with school/work-appropriate caution):
2011: The Black Eyed Peas, Usher
Oof, the post-Janet boob years were long, dull and dance-less. (The Who? Bruce Springsteen? Tom Petty? The Rolling Stones? At least Dad was happy.) But then the Black Eyed Peas flew in on their futuristic stripper poles and brought choreography—specifically, choreography of the fluorescent-light-suit variety—back, as did one of our favorite MJ protégés, Usher:
2012: Madonna, Nicki Minaj, M.I.A., Cee-Lo Green
Leave it to Madge (and Lil Buck! and that crazy tightrope bouncer!) to cement dancing's return to the Super Bowl:
2013: Beyoncé
YESSSSSS!!! YES YES YES. Bless the Super Bowl crew for knowing that Queen Bey didn't need 15 other guest acts to make her halftime show the most #flawless of all time:
2014: Bruno Mars, Red Hot Chili Peppers
I'll admit it: After the amazingness of 2013's halftime show, I came into this one with low expectations. But Bruno Mars' high-energy, old-school choreography was surprisingly delightful, wasn't it?
2015: Katy Perry, Missy Elliott
Left Shark got all the love, but we were most impressed with Missy's crew of phenomenal kids:
So, what dance goodies will BeyBey and Bruno Mars (and, um, Coldplay, I guess) bring us this year? We'll have a full recap right here on Monday morning, of course.
And with that: Go forth into Super Bowl weekend, friends! Enjoy the dancing! Maybe enjoy the football, too, if it's your thing! Definitely enjoy lots of nachos!
Dance News
May. 02, 2015 07:00AM EST
Let's pretend it's Thursday for a sec, so I can say #tbt to when Blake McGrath was on the November 2006 cover of Dance Spirit.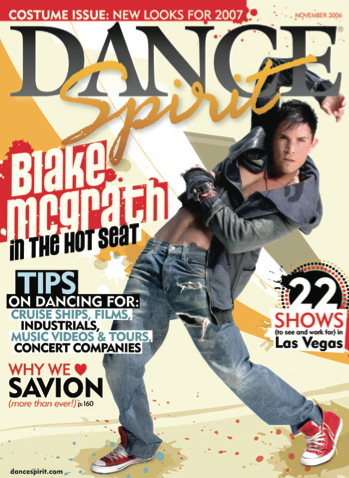 Those jeans!
For those of you may not be familiar with McGrath, he's an L.A.-based commercial dancer from Canada, who, among other things, was a finalist on the first season of "So You Think You Can Dance."
He also happens to be a pretty stellar choreographer. (His work appeared on several seasons of "So You Think You Can Dance Canada.")  On Thursday, he released a video to Justin Timberlake's "Murder," enlisting the help of five other male dancers—including DS fave WilldaBeast Adams. It's got canes, fedoras and skinny ties; it's got red lighting and smoke; it's got six super smooth dudes dancing to music by the inventor of smooth (JT, duh). Need I say more? Enjoy!
Dance News
Get Dance Spirit in your inbox
Feb. 18, 2015 07:00AM EST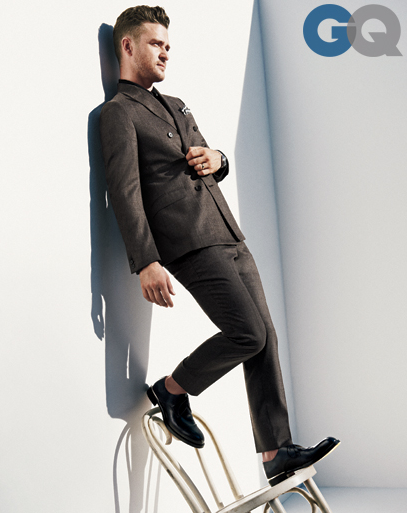 JT on the cover of "GQ" magazine as the 2013 Man of the Year (photo by Sebastian Kim, via GQ)
Valentine's Day may be over, but today, we'd like to talk about a couple things that make us #swoon.
First: Justin Timberlake. I'll admit I was slow to fall under his spell. (Back in the day, when you had to choose between the Backstreet Boys and *NSYNC, I was #teambackstreet.) But once JT started bringing sexy back as a solo artist, I realized the error of my ways—and I fell hard. He can sing (obviously), he can dance, he's funny, he's friends with Jimmy Fallon(!!!)...seriously, what more could you ask for in a man?
Buuut I digress, because today isn't #ManCrushMonday. It's #WomanCrushWednesday. Or should we say, #WomenCrushWednesday, because today, we're hard-core crushin' on The Syncopated Ladies. Yes, we basically freak out every time they release a new video. But can you blame us? Talk about bringing sexy back: These ladies show us how strength and power can go hand-in-hand with femininity and grace. Plus, they can tap like it's nobody's business...so there's that.
It's been a while since The Ladies have released a new video for us to swoon over. So when we found out Chloé Arnold and Sheryl Murakami released a new collaborative video on Saturday—to the music of none other than Justin Timberlake—it was pretty much the best Valentine's Day gift we could've asked for.
Enough gushy talk. Check out!
Dance News
Dec. 31, 2014 07:30AM EST
It's been a heck of a year for dance on the interwebs. Since it's about to be 2015, it's time to sum up the last 12 months with a good old fashioned "Best Of" list. So without further ado, here are the top dance videos of 2014.
15. Keone Madrid's turnip tribute. It was a pretty close call between this one and the more serious, tug-at-your-heartstrings video that he and wife Mari created together back in January. But while almost anyone can make a dance about romance, only a true pro can make vegetables appealing.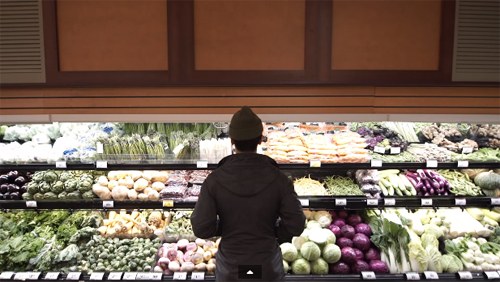 14. Glen Keane's Duet. If this animated short doesn't make you tear up even just a teeny, tiny, little bit, consider yourself a heartless monster.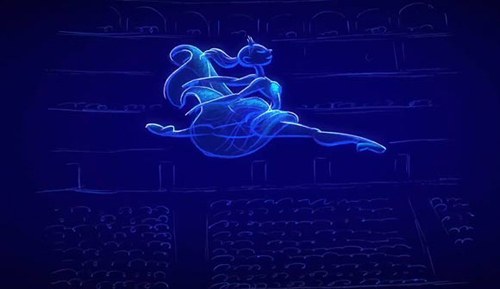 13. Cloud's musical theater spectacular. It's like "The Office" meets "Glee" meets the Microsoft Surface Pro commercial. And Danny DeVito is everything.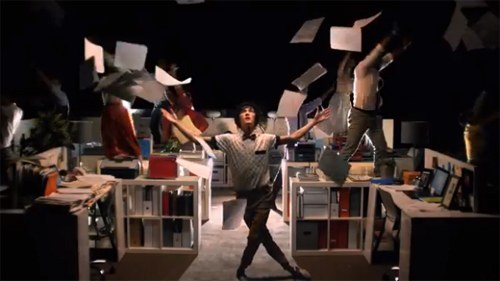 12. Emily Kikta's ode to an empty apartment. Four New York City Ballet dancers + a gorgeous score + unique camera angles = internet sensation.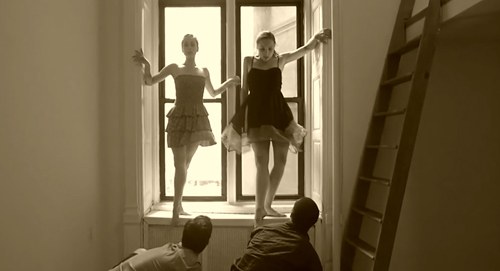 11. Michael Jackson and Justin Timberlake's "Love Never Felt So Good." It should've been called, "Love Never Looked So Good When You Put So Many Dancers Together in One Amazing Video."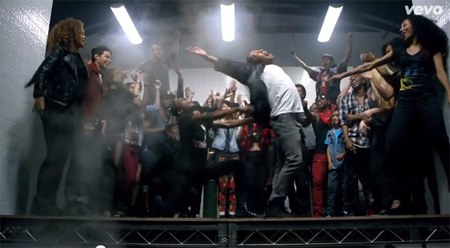 10. The Company's second-place routine at VIBE. This is the perfectly synchronized hip-hop piece that took over your Facebook news feed back in May—and if you watch it again, you'll see it really is that good.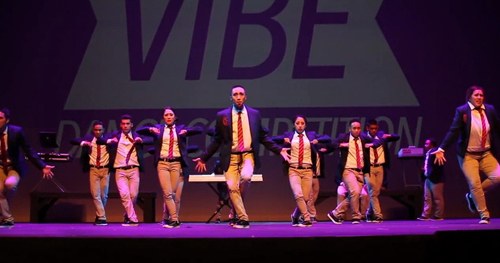 9. "The A–Z of Dance." Directed by Jacob Sutton—and highlighting 26 fabulous dance styles—this special project for Diesel and i-D will hold a special place in our hearts for years to come.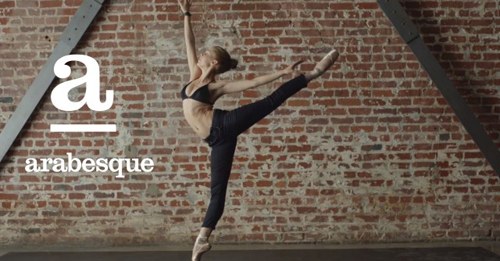 8. Kyle Hanagami's #BoomClap. You know we love Kyle Hanagami. And when he comes up with a great choreographic concept for a hit song, you've got yourself a little piece of YouTube gold.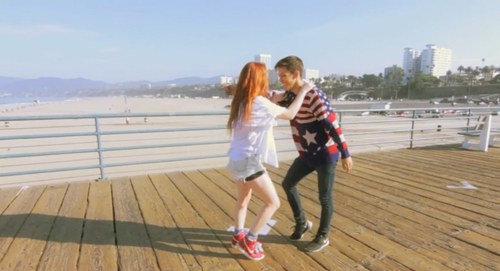 7. Taylor Swift's "Shake It Off." So cute. So fun. If only Taylor Hatala were in it...amirite?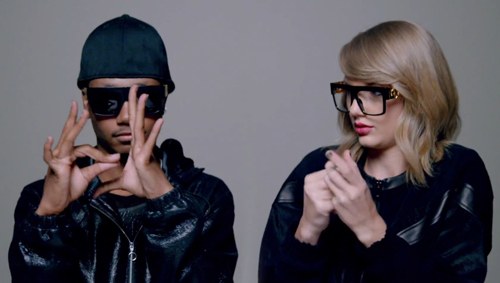 6. The "Flawless" tappers. Chloé Arnold and her Syncopated Ladies had a pretty huge year. And while this isn't the video that started it all...it's pretty darn great.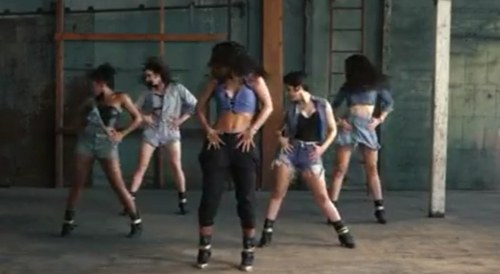 5. The Australian Ballet's pointe shoe prep. Sure, pointe shoes are beautiful. But it's nice to see dancers beating the poop out of 'em once in a while.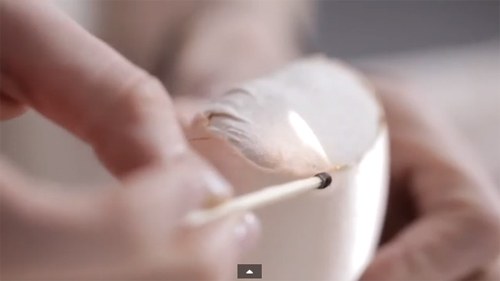 4. Sia's "Chandelier." Yeah, yeah, yeah—everybody knows this one was great. Maddie Z's a pro. There's really nothing left to say.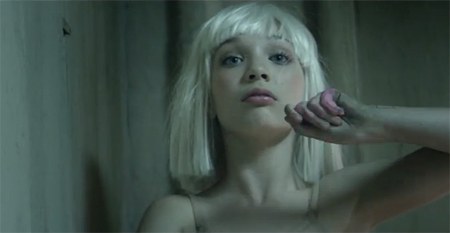 3. The fabulously heeled Yanis Marshall. He even got a shout out from Beyoncé. #werk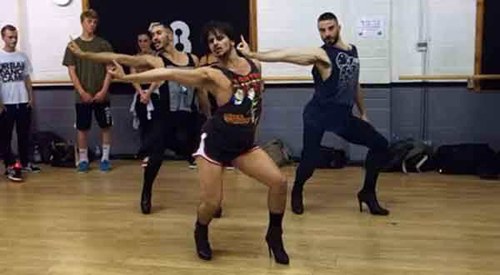 2. Carrie Underwood's "Something in the Water." It's game over when Shaping Sound Dance Company's in your video.
1. Taylor Hatala. If you haven't seen this 11-year-old, who broke the internet in September, welcome back to Earth. No matter how many times you watch her renditions of "Anaconda" (or "All About That Bass" or "Shake It Off"), they just get better and better. And the world agrees—many of her videos are past the 10 million viewer mark.
Happy New Year, dancers!
Dance News