Nearly two years after its Broadway debut, Hamilton is still the hottest ticket in town. The show is still sold out every single night, and for Kamille Upshaw, that means bringing her A-game every night—even if she doesn't end up onstage. As one of the cast's swings, Upshaw may fill in for an injured or vacationing cast member, or she could end up getting called in mid-show if something happens to an ensemble member. (No pressure.) She needs to know all the choreography at all times, and needs to be warmed up no matter what. That also means Upshaw, a Juilliard grad and former Dance Spirit cover girl, needs to fuel her body properly so it can be ready to rock in a moment's notice. What does that entail? We got Upshaw to dish on what a day in the life of her diet is like.
Keep reading...
Show less
(Before we begin—have you heard that we're giving away tickets to the "So You Think You Can Dance" season finale?! GO. ENTER. NOW.)
Wow. "SYTYCD" Season 11 is going to be pretty darn spectacular. This week, we watched 157 dancers travel to L.A. to duke it out for a spot in the Top 20. Guest judges this week included tWitch, Tara Lipinski, Adam Shankman and ballerina Irina Dvorovenko. It was pretty hard to know who would advance and who would be sent packing—the level of talent was just that high. There were also A LOT of cuts: Dancers had to make it through seven rounds, and there were even a couple dance-for-your-life performances. I'm not sure how the show's editors managed to get the entire week of callbacks into one jam-packed, action-filled episode—but they did. Here are my top five moments from last night:
1. Cameron. OK, OK, he's not a competitor, he's a newborn. But he was definitely part of one of my favorite "SYTYCD" stories of all time: Steven, a phenomenal hip-hop dancer from New Orleans, got news that his girlfriend had gone into labor right as callbacks began. Obviously, Steven was a little distracted. I mean, THERE WAS A BABY ON THE WAY. Somehow he managed to pull it together for the first few rounds…and then, Cameron arrived! Steven didn't make the cut after Sonya Tayeh's choreography, but I think he's already won, regardless.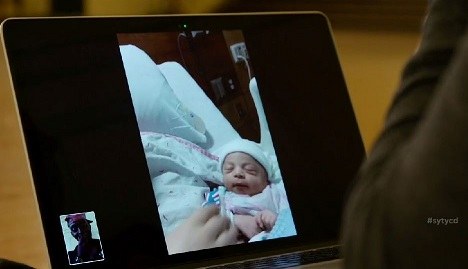 Awwwwwwwww
2.  Jaja, the red-headed wildcard. So, OK, she didn't make Top 20. But to see this girl go from crazy krumper to slinky ballroom dancer just made me smile.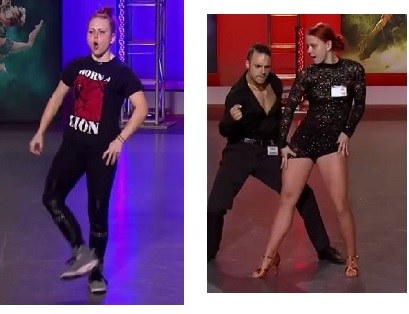 Let's hope Jaja auditions again next year. I know I'd love to see more of her transformations.
3. All the awkwardness. First, there was contestant Amanda's, um, hiccup, when she said she felt lucky to have Marcquet as a hip-hop partner because, duh, he's there for hip hop. Well, sorry Charlie, he's a ballroom expert, and you've just learned what happens when you assume things—on national TV. Oops! (Disclaimer: In Amanda's defense, Marcquet can do it all—amazingly. My prediction? Top 4, easily.)
Next, we said goodbye to poor contestant Christopher's front tooth. During the ballroom routine rehearsals, Chris got smacked in the face by his partner's elbow. She lost quite a bit of skin and blood, and he lost half a tooth. OUCH.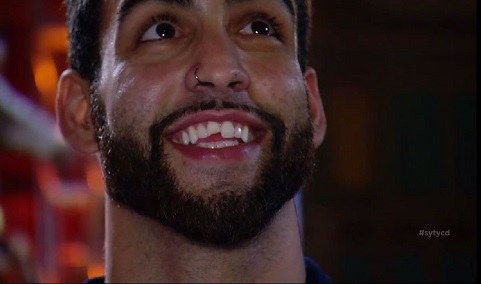 Thankfully, the judges were kind to this (partially) toothless wonder of a dancer. He made it through the ballroom round.
And finally, did anyone else feel just a little guilty for laughing at the judge's nasty comments during the group choreography round? Over the first four episodes this season, we've applauded the judges for not berating the auditionees who gave sub-par performances. Apparently, though, their snide remarks have been brewing, and after One Love's group debacle, there was a firestorm of snark. My favorite zinger came courtesy of Adam Shankman: "I see you got your routine from those children on 'Dance Moms.' " BOOM, roasted.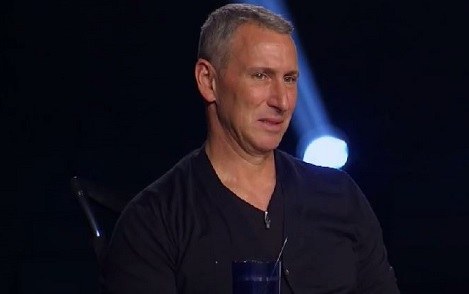 This face.
4. The surprise endings. A lot of our favorites from the audition rounds didn't make it. This week, we unfortunately—and unexpectedly—bid adieu to Trevor Bryce, Marie Poppins, Megan Marcano, Erik "Silky" Williams, and DS cover beauty Kamille Upshaw.
5. The TOP 20, REVEALED! Without further ado, may we present—in the order they were introduced during the show's credits—the 20 candidates vying to be America's Favorite Dancer: Malene, Zack, Emily, Serge, Carly, Emilio, Tanisha, Stanley, Valerie, Nick, Bridget, Marcquet, Jacque, Rudy, Brooklyn, Teddy, Jessica, Casey, Jourdan and Ricky. Congrats, dancers! We can't wait to see what you bring this season!
What did you guys think? Are you happy with this season's Top 20? Was anyone sent home unfairly? Let us know in the comments—and check back here next week for our recap of the first live episode!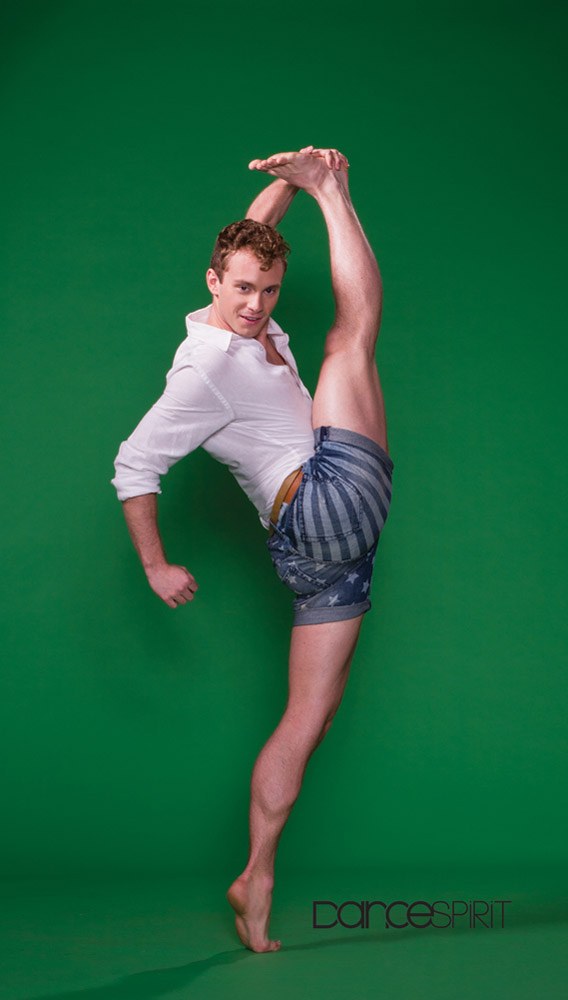 Jakob Karr (by Joe Toreno)
Our July/August issue is here! We're so excited to present our NYC Issue featuring musical-theater newbies Jakob Karr and Kamille Upshaw. We met up with them in Tempe, AZ, on the route of the Flashdance: The Musical tour, where they posed for photographer Joe Toreno, rocking huge smiles despite the 100 degree heat. Plus, they shared their anecdotes about transitioning from comp kids to musical-theater buffs. (Read advice from Jakob, Kamille and others in "Your Name in Lights.") Want to learn more about these two triple-threat dancers? Read on for some Fast Facts:
JAKOB KARR 
Birthday: June 21, 1990
Hometown: Orlando, FL
Childhood studio: Shooting Stars School of Performing Arts in Clermont, FL
Most-played on his iPod: "Young and Beautiful" by Lana Del Rey
Who would play him in a movie? "A hybrid of Jennifer Lawrence and Ryan Reynolds"
Favorite teacher/class: "I'm a huge fan of Joe Lanteri's class at Steps on Broadway. If I'm in town, I'm there, and I'm in the front row."
Favorite dancer of all time: Gene Kelly. "He's talented, captivating, subtle, cool, crisp and sexy."
Favorite food: Mexican
Hidden talent: "It's more of a birth defect. I can breathe air in and out of my eyeball, like I can blow bubbles out of my eye underwater. It's kind of disgusting, but it's a pretty cool party trick."
If he could be a superhero, his power would be: "Obviously I'd want to fly, but I like to believe that in my superhero land all superheroes fly no matter what. So I'd love to be able to live underwater and become the cooler, modern Aquaman."
The first thing he does in the morning: Listen to music. "I have to start the day with some jams."
The last thing he does before going to bed: Check Instagram
Dance crushes: Ryan Steele and Grace Buckley. "They're my roommates, and they're so talented. I'm in love with both of them and I can't get enough of them."
Favorite dance movie: Dirty Dancing
Must-see TV shows: "Game of Thrones." "I would never recommend it to anyone under 17, but I'm addicted."
Dance BFFs: "Again, my roommates. We're all obsessed with each other. We just really, really like each other."
Three words that describe his personality: Bright, silly, determined
Three words that describe his dancing: Big, bendy, explosive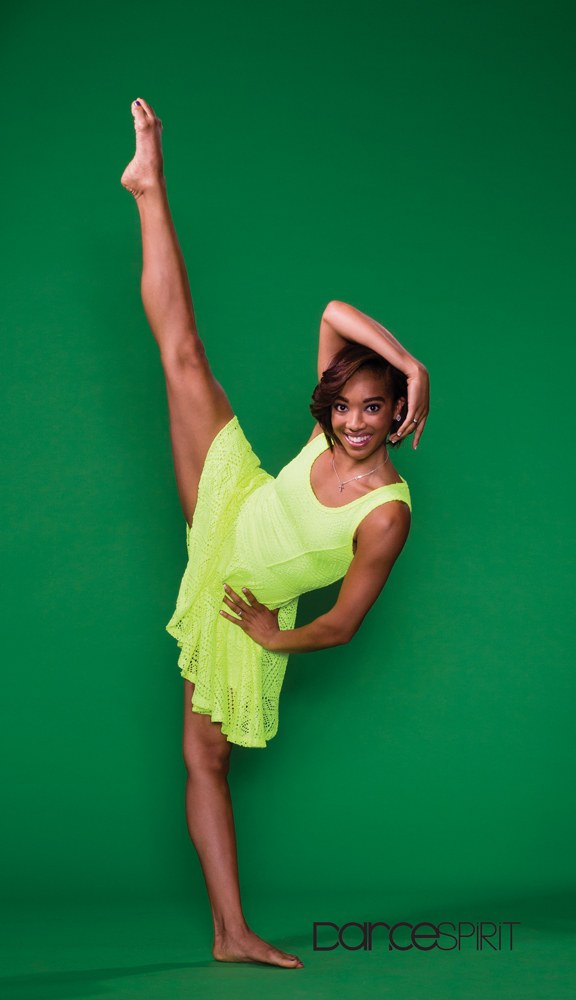 Kamille Upshaw (by Joe Toreno)
KAMILLE UPSHAW
Birthday: September 9, 1989
Hometown: Upper Marlboro, MD
Childhood dance studio: Spotlight Studio of Dance in Millersville, MD
Most played song on her iPod? "Locked Out of Heaven" by Bruno Mars
Who would play her in a movie? Amandla Stenberg from The Hunger Games. "She's a complete lookalike of me when I was younger. As she gets older, she could just continuously play me."
Favorite dancer of all time: "I can't narrow it down to one dancer, so I'll say a company. Nederlands Dans Theater will always be my ultimate favorite. They have the most beautifully artistic dancers."
Favorite teacher/class: "My home studio teacher, Wyndee McGovern. Every time I go home to take her class it's like I've started dance all over again."
Favorite food: "Anything with goat cheese on it."
Something people don't know about her: "I aspire to be a photographer. It's something I'd like to delve into as I get older."
If she could be a superhero, her power would be: "The ability to make everyone happy. I'm such a people pleaser."
The first thing she does in the morning: "Check my phone to see if I have any emails, texts or Instagram comments. Then I roll my ankles."
The last thing she does before going to bed? "It's never the same. But I'm a big journal person. Writing is very relaxing."
Dance crush: "My boyfriend, James Boyd, is amazing. But other than that, my dance crushes change quite a bit. It's whoever catches my eye in the moment. If I chose one, I feel like I'd be cheating on everyone else."
Favorite dance movie: West Side Story. "I have two VHS tapes and a DVD, and I have it on iTunes."
Must-see TV shows: "I am a 'Dance Moms' fan always and forever. Since I grew up in that world, it fascinates me, no matter how crazy it seems. I also love 'Revenge.' "
Guilty pleasure: " 'Keeping Up with the Kardashians' or anything that has to do with the Kardashians."
Three words that describe her personality: Caring, confident, corny
Three words that describe her dancing: Passionate, strong, fluid
When we logged on to Twitter this morning and saw that Kamille Upshaw was doing an impromptu Q&A sesh, we were more than OK with it. We love us some Kamille. She first graced our July/August 2013 cover as a full-of-potential musical-theater newbie, and now three years later she's shining as a swing in Hamilton, NBD.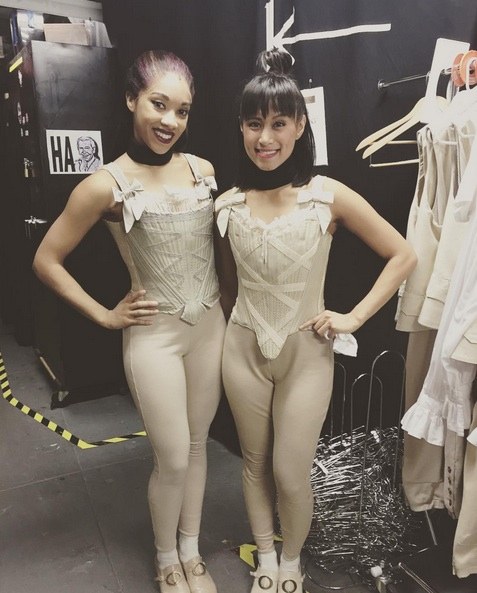 Kamille Upshaw (left) backstage at Hamilton with cast mate Karla Puno Garcia. (Photo via Instagram, @KamilleUpshaw)
The questions that fans tweeted covered everything from show choreo to beauty rituals. You can read them all on Kamille's Twitter feed (@KamilleUpshaw), but we gathered some of the highlights below.
Oh, and if you just can't get enough of this Broadway babe (or her behind-the-scenes Hamilton deets), make sure to follow HamiltonMusical on Snapchat. Kamille and fellow swing David Guzman are taking over the show's Snap story tonight!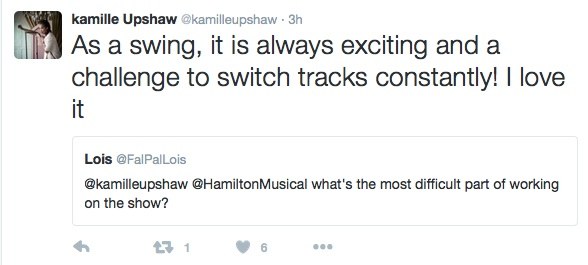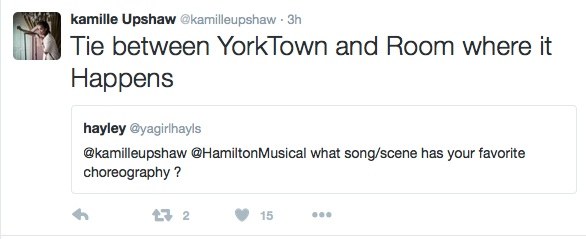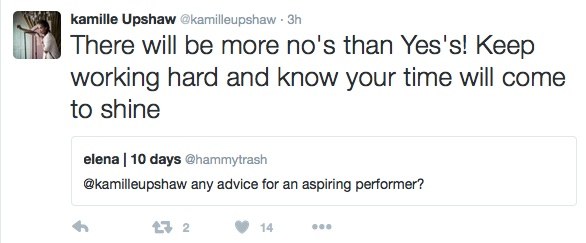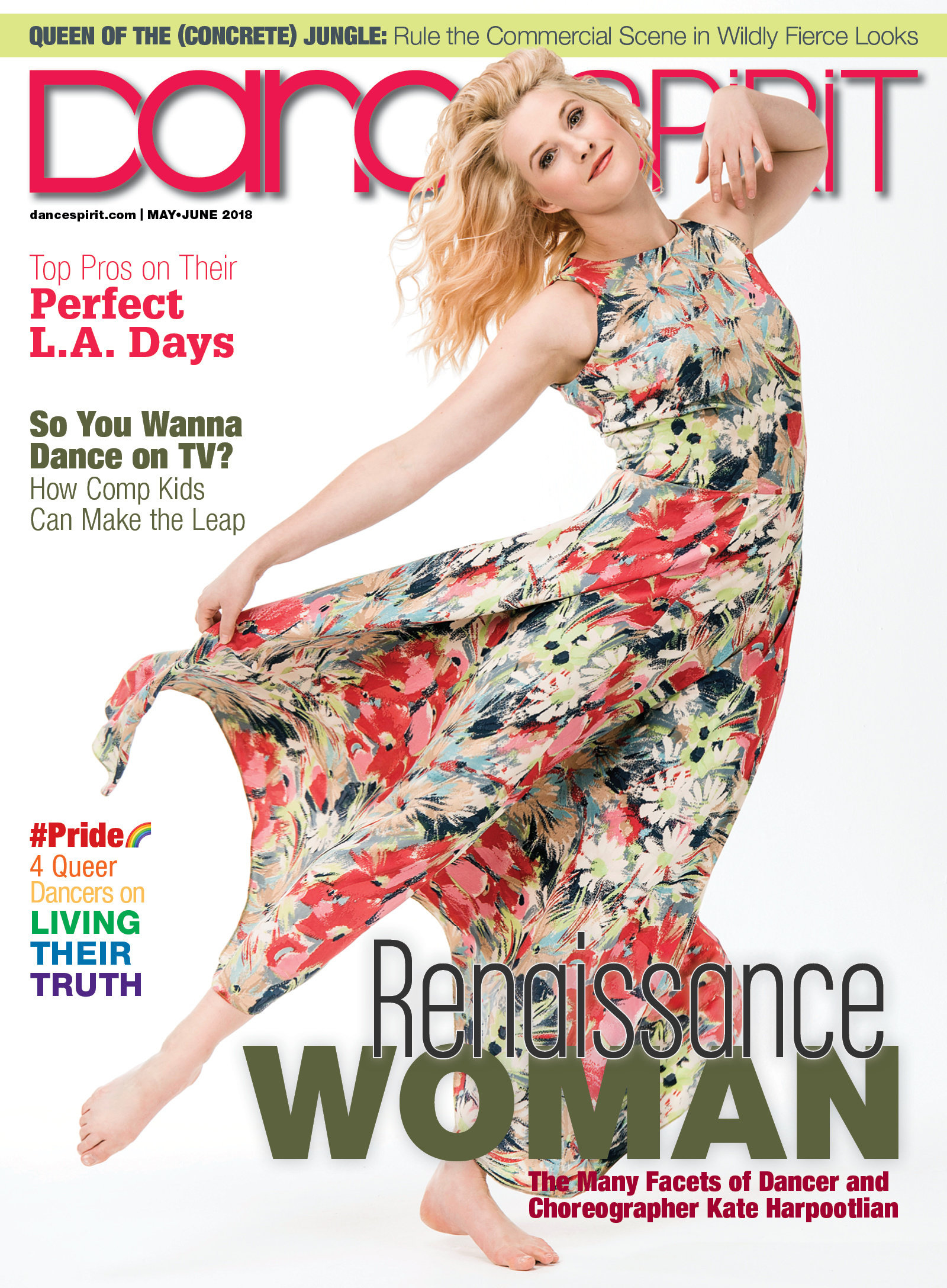 Get Dance Spirit in your inbox