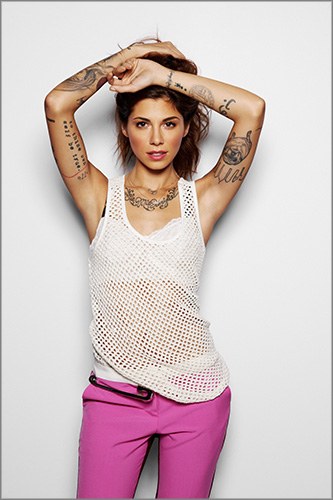 Christina Perri
(photo by Yu Tsai)
You probably remember Stacey Tookey's contemporary piece "Jar of Hearts" on "So You Think You Can Dance" Season 7—partly because of the ultra-gorgeous choreography, and partly because the song's been in your head ever since. (Click here in case you need a refresher.)
At the time, Christina Perri's song "Jar of Hearts"—and Perri herself—were virtually unknown. Cue the best Cinderella story ever: After it played on the show, "Jar of Hearts" was downloaded so much that it made iTunes' Top 20 song chart—that night. Two weeks later, "SYTYCD" invited Perri to play "Jar of Hearts" live (accompanied by Allison Holker and Neil Haskell), and the song took off—hitting number 25 on the Billboard Hot 100 chart and number 1 on Amazon's digital singles list.
Fast-forward four years, and Perri's career has been on a roll. Her newest album, Head or Heart, is available now; she's currently touring with One Republic; and this fall, she'll hit the road with Demi Lovato. Tonight, Perri will perform her latest single "Burning Gold" on "SYTYCD," and Tookey has choreographed a special performance for their four-year reunion.
Dance Spirit spoke with Perri about her second big night on "SYTYCD."
How did Stacey Tookey first find your work?
Keltie Colleen is the fairy godmother in this story. She and I have been friends for a long time—she dated my brother, and when they broke up, we kept hanging out. Up until "SYTYCD," she was one of very few people who had heard my music. She was always supportive and encouraging, and she was actually the one who helped me get a manager by posting a video of us on YouTube back in 2010. Three months after that, I emailed Keltie a song called "Jar of Hearts." I'd just recorded it, I and wanted to show her what I was working on. I asked her to keep it between us, but she immediately emailed Stacey Tookey—they grew up together and were friends—and suggested it for the show. Stacey replied, "How about this week?" I had five days to do a photo shoot and put the song on the internet. It was crazy. The night it debuted on the show, Keltie and I were in the audience. I quit my job as a waitress the next day, flew to NYC and my adventure began!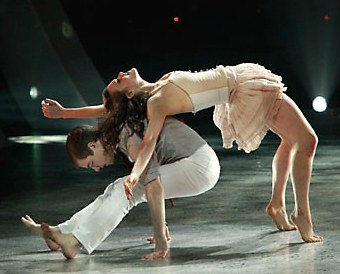 Billy Bell and Kathryn McCormick in "Jar of Hearts" on "SYTYCD"
(photo Kelsey McNeal/FOX)
What's your relationship with Stacey like?
She realized how much of an impact her work and the show had on my life. When I needed a choreographer for the "Jar of Hearts" video, I asked Stacey to work on it with Keltie and the cast of "SYTYCD" dancers. Since then, Stacey has used more of my songs on the show and we stay pretty close. I always send her champagne and flowers on June 30 (the date I was on the show). I can't wait to come back and perform "Burning Gold" with her choreographing.
What's the best part about choreographers using your music?
It's a magical combination. Dance elevates the emotional level of the song. It makes it into something brand new. I'll hear a song over and over, but when I see someone dance to it, it comes to life. I'm honored when someone dances to my music.
Do you have any advice for DS readers?
Say "yes" to the things that scare you. I was shy and lacked confidence, and there were always so many reasons to say "no"—excuses. But the moment I started saying "yes"—for instance, letting Keltie post that video online, or agreeing to play on TV—all of my dreams started to come true. "Yes" can change your life.
Be sure to watch Christina Perri tonight on "So You Think You Can Dance," and come back tomorrow to read our recap of the Top 10 episode!
Apr. 11, 2013 11:45AM EST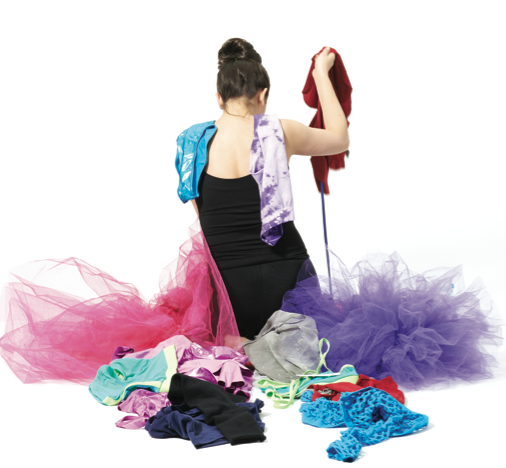 At performance time, nothing beats the feeling of hearing your musical cue—unless you're hearing it from the dressing room! Keeping track of your shoes, tights, headpieces and costumes for every number (not to mention the choreography) can be overwhelming. We caught up with professional dancers—and a Broadway wardrobe supervisor—who have mastered the art of the quick change. They gave us the inside scoop on how to make it happen, and how to deal when it doesn't.
Swap out tricky fastenings. "Tiny snaps and hooks and eyes should be replaced with large snaps and large hooks. If the change is very fast, replace all fastenings with Velcro." —Julie Ratcliffe, wardrobe supervisor for The Phantom of the Opera on Broadway
Trust yourself. "The best way to approach a quick change is to be calm, methodical and prepared. By a show's premiere, I've rehearsed the quick changes as much as the choreography. When I'm onstage, I want to enjoy the moment—the details of my costume shouldn't interfere." —Ruth Brill, Birmingham Royal Ballet artist
Layer your costumes. "In one show I worked on, the costume changes were so quick, the dancers began the show wearing their first three costumes—one on top of the other." —JR
Get organized. "I've always found it easiest to pile my costumes and accessories in the order I need to put them on. That way, the steps to a fast quick-change are all right in front of me." —Keltie Colleen, commercial dancer and former Radio City Rockette
Be prepared. "Have safety pins, small scissors and needles with black and white thread on hand in case of a malfunction. You need to be flexible, quick and resourceful." —JR
Keep your cool. "Though quick-change disasters can be horrific (or hilarious), knowing how to deal with them is the mark of a true professional. Quick thinking in the moment can prevent disaster. Plus, the extra excitement can really boost your adrenaline." —RB
The Pressure's On
You'll sweat just reading about these real-life quick changes.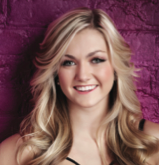 "On the 'So You Think You Can Dance' Season 9 tour, I had a costume with a bunch of stringy fabric all over—it was like a spiderweb. One night, I came backstage with one minute to change and it was all tangled. I tried my best, but I couldn't even pull it over my body. At that point, the music had started, and my partner, Cole Horibe, had to improv a solo for the whole song! —Lindsay Arnold, "Dancing with the Stars" pro

"My scariest change was as an understudy for Elle Woods in Legally Blonde: The Musical. I had to take everything off and put on this heavy, beaded costume, a giant hat and new shoes to become the bandleader in the middle of a song. It had to be done in time for me to run behind doors that opened as a big reveal for Elle, who then jumps through a breakaway sign. If I'd been late, there wouldn't have been anyone there—but I made it!" —Kate Rockwell, Sherrie in Rock of Ages on Broadway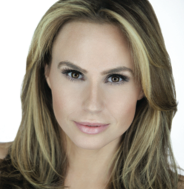 "During one performance as a Rockette in the Radio City Christmas Spectacular, I forgot to put on the white briefs that went under my dress. I went to strut onstage, but then I realized my mistake. I freaked out, and missed my entire entrance. I had to go find the briefs, and then wait in the wings until I could slip back onstage without making a big fuss. I'm surprised I didn't get fired!" —Keltie Colleen, former Radio City Rockette
Commercial
Jun. 15, 2012 09:00AM EST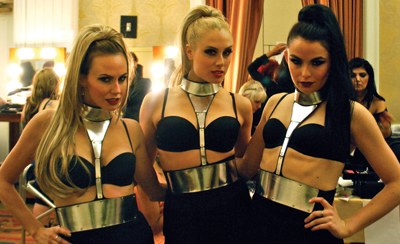 (L to R) Keltie, Allie Meixner and Chantel Aguirre backstage before a performance with Beyoncé at the 2011 Billboard Music Awards
Some people might call me lucky: I've performed alongside Taylor Swift and Beyoncé, spent six seasons as a Radio City Rockette and have more than 20 music videos under my belt. But if there's one thing I've learned, it's that as dancers we have to make our own luck. You've heard about being in the right place at the right time, but it's so much more than that. A successful career isn't just about being talented—it's about making yourself known and cultivating personal relationships with choreographers, agents and fellow dancers. Read on for tips to help you get the job.
Be a Familiar Face 
Find one memorable trait people can associate with your name—like a unique haircut, accessory or lipstick shade. For years I wore a striped bandana scarf around my head, ninja style. I became known as the "girl in the headscarf." If you're unsure what your "thing" could be, talk to your agent. "We work hard to find that one thing that makes each of our clients special and different," says Brandon Sierra, an agent at Clear Talent Group. "We help them discover fresh ways to stand out while still being able to adapt to what choreographers are looking for." Don't have an agent? Ask a fashion-forward friend who knows your personal style for advice.
Get Rehired
You've booked your first job. Hooray! But how can you make sure the choreographer will hire you again? Be on time, work hard and take corrections—but most importantly, make sure everyone you work with has your contact information. I have small business cards that I keep in my wallet; then it's easy to hand out my information at the end of a shoot. Also, a simple "thank you" to the choreographer—both in person and in a follow-up email—goes a long way.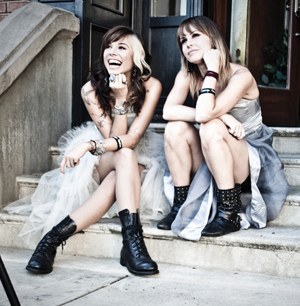 Keltie on the set of Christina Perri's "Jar of Hearts" music video
Keep in mind that most choreographers and directors meet and work with hundreds of dancers each month, so the next time you see a choreographer you've worked with, reintroduce yourself. Remind him or her where you worked together and how great you thought the project turned out. My only caution: Be careful with your timing. Don't bother a choreographer who's busy and be aware of when your time is up. It can take three or four meetings before someone remembers you, but it will be worth it!
When Sarah Mitchell, who has worked with Christina Aguilera and Katy Perry and starred in E!'s "The Dance Scene," first booked a commercial with Aguilera choreographer Jeri Slaughter, she was nervous: She knew this relationship could lead to great things and wanted to continue working for him. "I made sure I handled everything I could control well," Sarah says. "I was on time, I knew the choreography and I worked hard." It paid off: Not only did she book more jobs with Slaughter, but he also helped jump-start Sarah's career by recommending her for other jobs. "People saw me dancing on his jobs and wanted to hire me," Sarah says. "I'm so grateful!"
Make Sincere Friendships
The dance and commercial worlds are all about relationships. It's important to treat everyone you meet with respect and start every job with humility. One of the most important things you can do in your dance career is make long-lasting friendships with fellow dancers. At some point, someone is going to ask one of your friends if he or she knows anyone who want to work—and they're going to recommend you! "You need to develop sincere friendships, because you never know when the girl you loaned your jazz shoes to will be the one casting the next big movie," says musical theater and commercial dance veteran Allie Meixner.
Never create false friendships or use people to get ahead. It might seem like an easy way to book the job you want next week, but taking advantage of others will hurt your chances of building a long-term career. The key to success is to be a great person first and a great dancer second.
Dec. 17, 2010 01:50PM EST
No dancer is perfect. Maybe you're more flexible on your right side than on your left, or perhaps you just can't seem to nail all four sounds in your double pullbacks. Don't despair—even the pros have weaknesses and off days. The key is finding new tactics to help you continue to improve. We got 16 of the most talented people we know to dish about exactly what you need to do—from daily tricks to life lessons—to become the best dancer you can be.
Alex Wong
As dancers, we put our bodies through a lot of stress, so it's important to get enough sleep. Your body needs to replenish and recharge itself. When I get enough sleep, my body and mind are rested and are more able to learn new information.

Don't hide under bulky dance clothes. It's important for you and your teachers to see what's going on underneath them. Once your body is warm, ditch the warm-ups and stop covering up.

Learn what you're good at and work to make that even better. Don't stop when you've reached the same level as everyone else. If my feet aren't good enough, if I'm not flexible enough or if I'm too short, I know that I'd better make up for it with something else!
Desmond Richardson
Stay hydrated. I like Zico coconut water. It replaces your lost electrolytes quicker than regular water and has more potassium than a bunch of bananas!

Eat well. Make sure you're eating enough proteins and lean meats and not eating too much sugar. When my body is at its best, I'm at my best.
Keltie Colleen
Watch other dancers. Instead of staring at yourself in the mirror, take a look around. See what things your peers are doing and copy what you love. You don't just learn from your teachers—you learn from your classmates, too.
Joey Dowling
Learn how to follow directions. You can get a job just by listening to a director in an audition and simply doing what he or she asks you to do.

Be realistic about what you look like, how you eat and how much you exercise. If you want to get into a ballet company, the reality is that you need the right body type. As you grow up, your body will go through changes and you may not even notice. Put in the work to stay in shape. You don't want to get cut at auditions because of your body.

Be different!
Gillian Murphy
Be intellectually curious. Read, go to museums and attend live performances as often as you can. These experiences will expand your imagination and thereby your artistic taste and dimension as an individual and dancer.
Heather Morris
Figure out what makes you happy when you're performing. Then keep doing it.

Perform—whether it's singing, acting or dancing—as much as you possibly can, wherever you can, so you can get over your nerves. You don't want to be shocked or nervous when you're called upon to perform.
Ida Saki
Try cross-training. As dancers it often feels like we have no time to do anything extra, but participating in different activities has done wonders for my dancing.

It's OK to step down a level in order to go back to basics. If you notice you're not turning out your leg all the way, don't be afraid to lower it in order to strengthen your turnout.

Create scenarios in your mind as you're dancing. What are you moving through? Pudding? Water? Sand? What are you surrounded by? Thinking these things through will give your dancing more depth.
John Jasperse
Respect your body's pain. I see young dancers who feel like they have to push through their pain. Don't mistreat your body—this career requires longevity. In a funny way, injury is your best teacher because it's your body's way of telling you something is wrong. Pay attention to your injury instead of getting angry about it. Learn what you're doing wrong to your body so that you can prevent it in the future.
Tiler Peck
Strengthen your core muscles so you're able to engage your legs for fast footwork while keeping your upper body free and lyrical.

You don't want your pointe shoes to be louder than the music. I bang the bottom of my shoes before every show so when I jump, the shoe is softer and doesn't make as much noise.

Find certain moments in the choreography to flourish in. You can't dance a ballet at the same energy level throughout the whole piece or you'll get tired. Find moments that you can put all your energy into to highlight the steps.
Chelsie Hightower
Keep nutrition bars in your dance bag. Lärabars are my favorite.

Be a good person. Choreographers may hire people based on their talent, but they re-hire them because of the type of person they are. There are thousands of talented dancers out there—it's who you are that makes you stand out.
Jeanine Mason
Introduce new types of exercise to your routine. Yoga and Pilates have helped correct injuries and alignment issues I've had with my body.

Be ambidextrous. If you're only exercising one side of your body, your muscles will build unevenly.

Make your own trail mix. Raisins and almonds are great sources of energy. I also include M&Ms!
Brenda Bufalino
Put your whole self into practicing. Work on the rudiments of technique, but don't practice mechanically.

Learn a variety of time steps. It will help you choreograph and compose in different time signatures and improve your improvisation.
Andy Blankenbuehler
The best tips for becoming a great dancer might be things you don't learn in the studio. Watch people's body language on the street. Watch how fearless children are. Watch how people interact. Those are the kinds of real life things that we should aspire to capture in our dancing.

Learn about music. Know the difference between a quarter note and a sixteenth note, and know what a crescendo is. Learn the terminology and then see how it applies to your dancing. Music is your roadmap.

Real life is about many different emotions—frustration, relief, impatience, joy. Strive to show all of these in your dancing. Don't just dance performances about angst and anger. That's limiting and unoriginal. Audiences are moved by new interpretations of things they recognize from their own lives. To be great dancers and great performers, we need to be great analysts of life.
Debbie Allen
Dancing isn't a hobby, it's a way of life. Being a dancer defines how you spend your time and your money. To dance is to be disciplined.
Julie Kent
Don't skimp on meals. Develop good eating habits now and they will last you your whole life.

The most interesting part of your dancing is you! You need technique in order to express yourself, but it is not the end goal. Use your own personality in your dancing, and it will be more rewarding for you and more enjoyable for everyone to watch.
Misha Gabriel
Develop good networking skills. Some choreographers don't like to hold auditions, so make a point of getting to know choreographers by taking their classes. You'll create long-lasting professional relationships.

Stay aware of the quality of your dancing. Don't get wrapped up in booking jobs and building your resumé—you have to keep training, taking class and building your dance skills.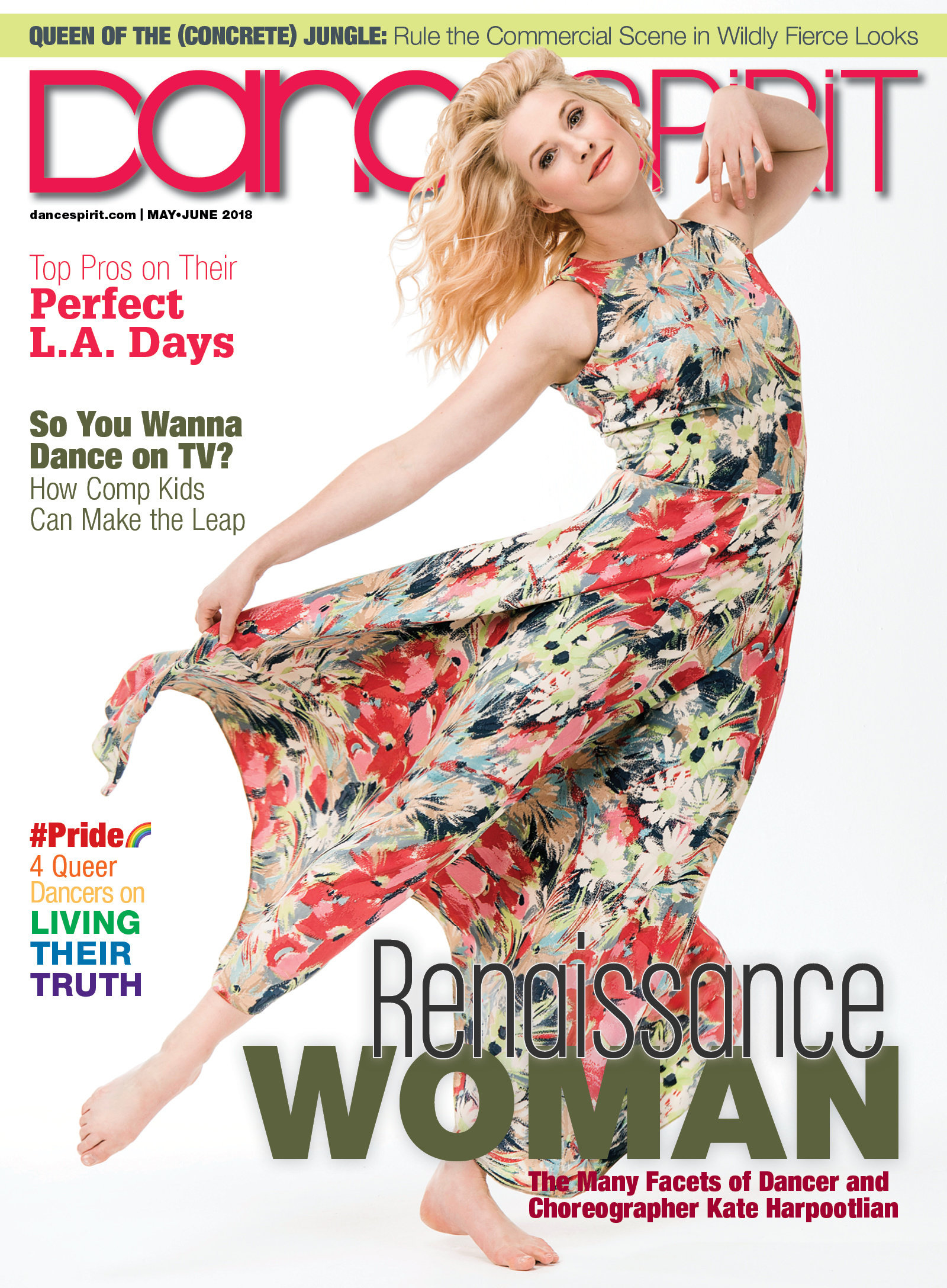 Get Dance Spirit in your inbox