Jul. 25, 2019 11:29AM EST
Sep. 28, 2016 05:28PM EST
You guys know we prick up our ears at the first mention of any dance-related T.V. or movie. And wasn't it just the other day that I was singing Jennifer Beals' praises? So naturally, the dance gods heard me and put the two together: Deadline is reporting that Jennifer Beals and Kenny Ortega are teaming up to produce a dance T.V. show on Fox.
L.A. Dance Project performing in the Los Angeles River canal. Is this the most L.A. thing an L.A. company can do in L.A.? Probably. (Photo via LADP)
Apparently, The Edge is set in a cut-throat L.A. dance world where commercial performers are vying "to be the best." Now, as much as we love them, dance shows and movies can sometimes be a little bit overwrought and we're curious to see how this show portrays the competitive, but ultimately tight-knit and positive, L.A. dance scene.
We'll keep you updated as we hear more!
Jul. 12, 2012 09:24AM EST
Last night the Season 9 Top 20 took the stage in the first real competition of the season. And boy, did things get hot! Over at the judges' table, High School Musical director Kenny Ortega joined Nigel and Mary and—phew!—was I glad to have an articulate and knowledgeable judge with real dance experience weighing in on the performances.
Here are our Top 6 (sorry, I couldn't choose only 5!) Moments from last night's show: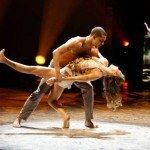 6. Tiffany and George's contemporary routine. I professed my love for Sonya last week and I'm pretty sure that after this week's routine it's turned into an obsession. Sonya's choreo is always super athletic, but I loved the emotion Tiffany and George infused into the movement. This partnership is going to do big things, people. I see them sticking around for a long time.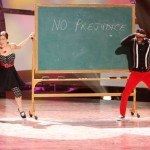 5. Eliana and Cyrus's Broadway routine. The performance was 100 percent cheese ball and I totally ate it up. For never having done choreography, Cyrus was shockingly awesome and a seriously great partner. Props to Tyce was giving them choreo that made them both look great.
4. Amber and Nick's Viennese waltz. I must admit I was a bit skeptical of this pairing at first, but they actually had some pretty great chemistry. The choreography was flowing and technical and downright dreamy. Bravo, Jason Gilkison, on a great routine. And I just have to mention Amber's hair—it was rockin'. She looked gorgeous.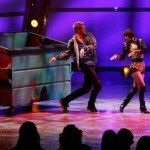 3. Amelia and Will's (character pop) hip-hop routine. This number was Nappytabs at their finest! Amelia and Will were completely committed to their characters and I couldn't get enough of them. They were slinky and funky and totally lovable. I can't wait to see more.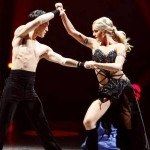 2. Lindsay and Cole's Paso Doble routine. What a power couple! And I absolutely loved Jason Gilkison's choreography. It was so strong, technical and dynamic. Are we sure Cole's not a ballroom dancer?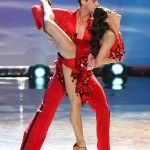 1. Audrey and Matthew's contemporary routine. Oh Travis Wall, just when I thought you'd leveled off, you give us this! I mean, Rose, Jack, the Titanic, "Unchained Melody"—it could have been a recipe for disaster, but it was brilliant! And very Mia Michaels-esque. Audrey has the feet and legs every dancer dreams of, and Matthew's performance was unmatched by any other guy.
And now, I just have to mention Tabitha's adorable baby bump! Oh my goodness, I can't even tell you how excited I am for baby Nappytabs. That child is going to be one funky little dude.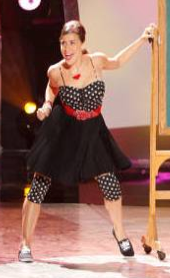 "So You Think You Can Whaaat?" moment of the night: Eliana's polka dot knee pads. Why? Why? Why? I'm still just so confused.
Now spill: Which routine was your favorite? Who did you vote for? Be sure to tune in next week to see which two boys and two girls are going home!
Dance News
Jun. 15, 2012 10:34AM EST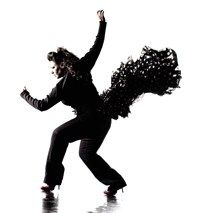 Liz Imperio. by Ed Flores Photography
Liz Imperio's choreography is electric. True to her Latin dance roots, her work exudes smooth sensuality and rhythmic vitality.
The first in her Cuban family to be born in America, Imperio started out as a ballet dancer before falling in love with flamenco. At 15, she began assisting choreographer and director Kenny Ortega, who introduced her to the world of commercial dance. Today, Imperio choreographs commercials, award shows and concert tours for the likes of Madonna and Jennifer Lopez, and recently started working on Lopez's new Latin music and dance show on FOX, "¡Q'Viva! The Chosen."
What inspires Imperio? Read on to find out!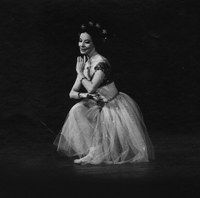 Alicia Alonso in La Péri. by Luis Cateñada, courtesy Dance Magazine Archive
"When I was 9, my mom took me to see the Ballet Nacional de Cuba in L.A. We saw all four performances, and on the night of the third, we went backstage to meet Alicia Alonso. She had just performed Carmen and was still in her red outfit. She reached out to touch my hand, and that's when I noticed she was blind. In that moment I realized there is nothing in this world that can stop you from becoming what you want to be—except you."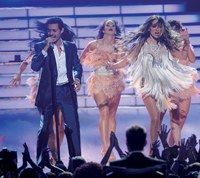 by Michael Becker/FOX
"I like to take what's been done in the past and ask: How can I reinvent it? For the 'American Idol' Season 10 finale with Jennifer Lopez and Marc Anthony, we took the 1950s Tropicana nightclub in Cuba and threw it into the modern age."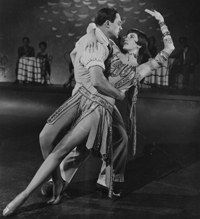 courtesy Dance Magazine Archive
"The first musical I ever saw was Singin' in the Rain. Cyd Charisse taught me sophistication. Her movement, her approach to her character and the way she interacted with Gene Kelly was spectacular—she was so sexy and mature."
Performers from Lima, Peru, on "Q'Viva! The Chosen." by Robert Sebree/FOX
"Not long ago, Jamie King brought me into '¡Q'Viva!,' and it felt like everything I've ever learned collided into one project—from Mexican folklorico to flamenco to the mambo to tango to salsa partnering. I feel proud to represent my heritage and the artforms that have transformed my life."
courtesy Liz Imperio
"My business partner Chad Carlberg opened my eyes to a whole new way of looking at life that helps me feel awake and present. He got me into listening to Tony Robbins and meditating and basically coached me to become a better mentor."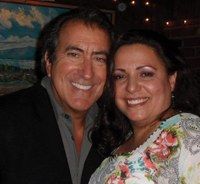 courtesy Liz Imperio
"My own mentor is Kenny Ortega. He is a walking visionary who pushes the limits. He transformed me."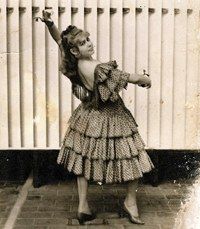 Imperio's mother, Daisy, in Havana, Cuba. courtesy Liz Imperio
"My mom is the backbone of my life. When my family came to America, she was adamant that I have options. When we're together, there's always a big dance party. Even my 94-year-old grandmother still shakes it up."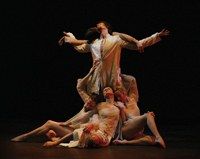 courtesy Liz Imperio
"When I had my own company, I based a piece called Mercy on a page from my journal. At the time, there was so much going wrong in my life. Mercy helped me understand that choreography is not just pretty pictures. We're storytellers."
Choreography
Feb. 24, 2012 01:24PM EST
I'm editing a piece for our May/June issue in which dancers talk about their favorite performances. It includes some pretty amazing stories. (New York City Ballet principal Wendy Whelan's contribution made me cry—it's so moving.)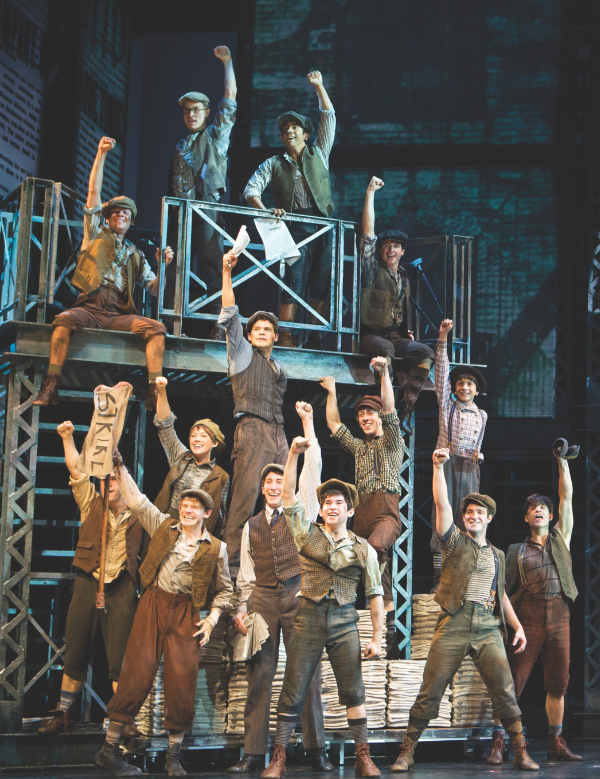 "So You Think You Can Dance" alum and current Newsies boy Evan Kasprzak sent in a quote just a tad after our deadline. But it's a good one. So I thought I'd share it here:
"When we did the world premiere of Newsies at Papermill Playhouse, we had a Fan Day performance.  Kenny Ortega, the original director and choreographer of the movie, came, as well as some of the guys from the original movie. The audience was packed with huge fans who adore the film and were excited to see it brought to life in the theater. After the opening number, there was like a minute and a half of applause.  The energy was amazing—there was electricity in the air." 
Look for more about the fantastic cast of Newsies in our July/August issue! Did you know that the show includes four—count 'em, four—"SYTYCD" alums? Here's a cute photo of the quartet making Nigel proud: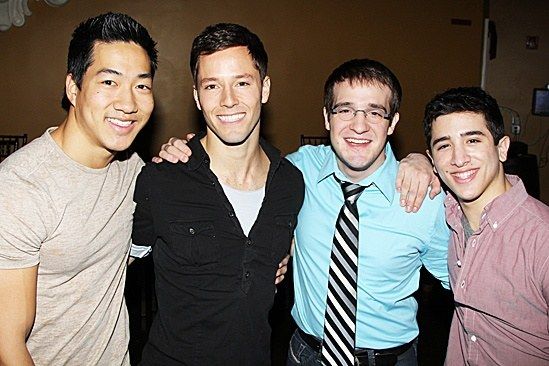 Get Dance Spirit in your inbox