The cast of Kinky Boots (photo by Matthew Murphy, courtesy DKC/O&M)
Once a Broadway show officially opens, most choreographers direct their attention to a new project, and in high school productions, frequently the choreographer can't be present during the entire rehearsal process. That's where the dance captain comes in: Their job is to maintain the integrity of a show's choreo as originally set by the choreographer. "I'm always very careful about who our dance captains are because they're representing me," says choreographer and director Rob Marshall, known for the 2014 Cabaret revival and the 2002 Chicago film.
Working as a dance captain can seriously pay off career-wise. "It's a wonderful job because you learn how to run a show after the director and choreographer leave," Marshall says. "It's a really important position, especially if you're interested in something further in the directorial or choreographic world."
So, what are the steps to dance captain success? We asked pros from across Broadway to weigh in.
Keep reading...
Show less
Mar. 23, 2017 06:52AM EST
From fairy godmothers to lions, witches and outrageous wardrobes, the Great White Way has something for everyone. Here's your guide to the greatest—and danciest—hits.
New & Noteworthy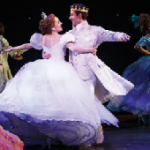 Cinderella (by Carol Rosegg)
Cinderella: You know that story where a dowdy (but beautiful) young girl meets her prince charming and gets to rock a pair of glass slippers? The first Broadway production of Rodgers and Hammerstein's musical has furiously fast onstage quick changes, a flying fairy godmother and two hilarious stepsisters.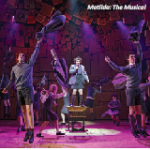 Matilda: The Musical (by Joan Marcus)
Matilda: The Musical: Roald Dahl's story comes to life as Matilda, the bookwormiest kid in her class, discovers she has supernatural powers, bringing the audience into a fun and mischievous world of imagination.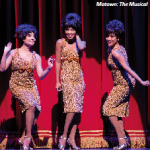 Motown: The Musical (by Joan Marcus)
Motown: The Musical: Think VH1's "Behind The Music," stage-style, in this awesomely soundtracked show about Berry Gordy, the man who launched the careers of Diana Ross, Michael Jackson and Stevie Wonder.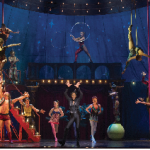 Pippin (by Joan Marcus)
Pippin: The circus comes to Broadway! Kind of. In this remake of the 1972 Bob Fosse classic, young prince Pippin embarks on a soul-searching journey—and director Diane Paulus has brought some acrobats along for the adventure. Expect tons of high-flying action on top of Chet Walker's Fosse-inspired choreography.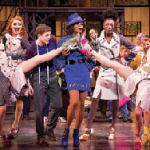 Kinky Boots (by Matthew Murphy)
Kinky Boots: A straight-laced shoemaker's son and a flamboyant cross-dresser team up in this ode to unexpected friendships. You'll love the chorus of dancing men in dangerously high heels belting Cyndi Lauper tunes, plus you'll learn an important lesson about acceptance.
The Classics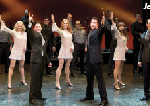 Jersey Boys (by Joan Marcus)
Jersey Boys: Learn how Frankie Valli & The Four Seasons hit the big time while dancing in your seat to the killer soundtrack, which includes hits like "Rag Doll," "Sherry" and "Can't Take My Eyes Off Of You."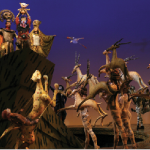 The Lion King (by Joan Marcus)
The Lion King: You already know the Disney story of Simba and his jungle buddies—and the Broadway version doesn't have a happier beginning (R.I.P. Mufasa). But the cast members in life-sized hyena, elephant and giraffe costumes will blow your mind. Hakuna matata!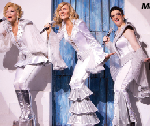 Mammi Mia! (by Joan Marcus)
Mamma Mia!: If you liked the Meryl Streep movie, you'll go dancing-queen–crazy for the original stage version, set to ABBA's greatest hits.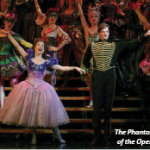 The Phantom of the Opera (by Joan Marcus)
The Phantom of the Opera: It's the longest-running show on Broadway and Act I ends with a bang (really): They drop a crystal chandelier from the theater's ceiling onto the stage!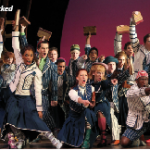 Wicked (by Joan Marcus)
Wicked: This show is consistently at the top of Broadway's "most likely to sell out" list, and for good reason: The sets and costumes are lavish, the flying monkeys will keep you on the edge of your seat and the heartfelt tale of how Elphaba and Glinda—the Wicked Witch and the Good Witch, respectively—grew up together just may get you to shed a tear.
Fun for the Whole Family…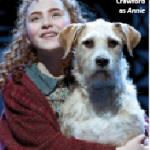 Lilla Crawford as Annie (by James Lapine)
Annie: An orphan girl meets her Daddy Warbucks, and suddenly it's not such a hard-knock life. The cast of cute kids—and a dog!—will get you singing along and beaming from ear to ear. After all, you're never fully dressed without a smile!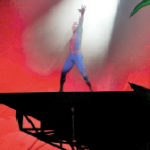 Spider-Man: Turn Off the Dark (by Jacob Cohl)
Spider-Man: Turn Off the Dark: High-flying adventure, a love story and an original score by U2's Bono and The Edge? Sold!
...or Not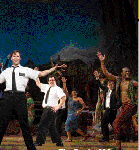 The Book of Mormon (by Joan Marcus)
The Book of Mormon: The F-bombs may fly at rapid speed, but the tap-dancing missionaries are adorable and Casey Nicholaw's choreography makes this 2011 Tony winner for Best Musical unforgettably fun. Just proceed with caution: The show, created by "South Park" masterminds Matt Stone and Trey Parker, isn't for the easily offended.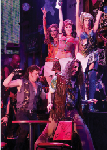 Rock of Ages (by Joan Marcus)
Rock of Ages: It's the ultimate jukebox musical that'll make you want to sing along—you just may not want to do so alongside your parents. The "small-town girl meets rocker boy" material is mostly PG, save for a few raunchy scenes involving a bathroom stall. We say take your girlfriends—or pas de deux partner!—instead.
Go for the Dancing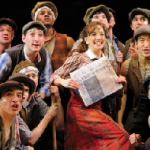 Newsies (by Deen Van Meer)
Newsies: Arguably the danciest show of them all, Newsies burst onto the scene last year to rave reviews and standing ovations (plus a DS cover story!). The boys in this cast jump so high, turn so fast and sing with such heart that you'll be tempted to leap onstage yourself. Hey, seize the day!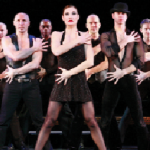 Chicago (by Paul Kolnik)
Chicago: It's sexy, it's scandalous—it's Bob Fosse on Broadway. You know the songs and you've danced your own version of the "Cell Block Tango"; now it's time to catch the fishnet-filled original.
Jun. 10, 2013 11:59AM EST
Did you catch the Kinky Boots Awards last night? Uh, I mean the Tony Awards?
Yes, it seemed like Cyndi Lauper's high-spirited, be-spangled musical took home just about every prize there was, including Best Musical. But at the risk of sounding totally cheesy, I'd say we, the audience, were the real winners last night—because hey, it was a darn great show! Here are the evening's many high and few low points.
THE HIGHS
-Neil Patrick Harris. Can NPH host everything, ever? He was particularly awesome in the...
-...kick-butt opening number (written by Lin-Manuel Miranda and Tom Kitt). After getting shoehorned into the smaller Beacon Theater for a couple of years, the Tonys were back in Radio City Music Hall this time around—and boy, did they ever "go bigger." GO NEIL GO!
-By the way, did you catch Mike Tyson in there? Apparently he had a one-man show this year, which meant we got to see him do "choreography" and try to bite off NPH's ear. It was pretty spectacular.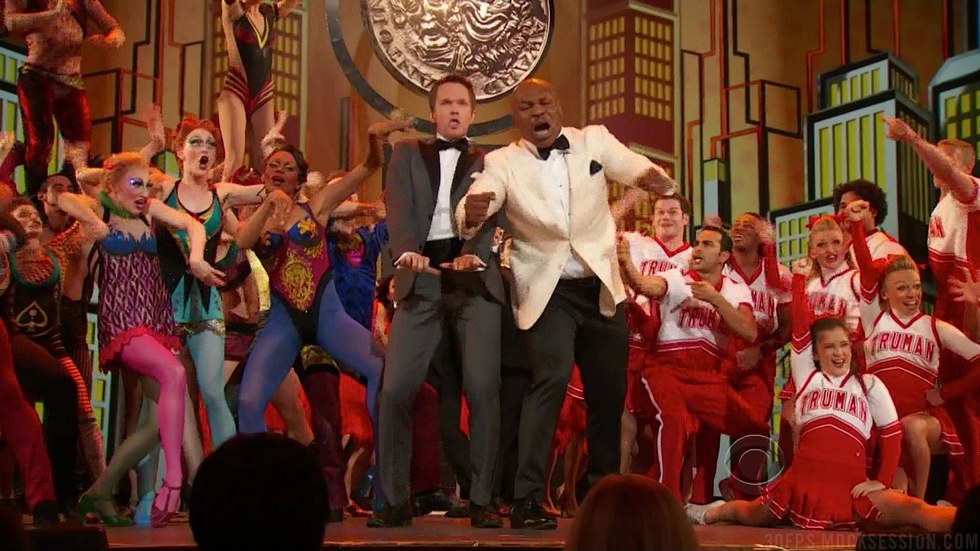 Dance, Mike, dance!
-The Matilda performance. Super-clean choreography and fabulously clever lyrics performed by some of the most talented little kids ever? Plus scooters? And Ryan Steele? It doesn't get better than that.
-Actually, here's a shout-out to all the incredible kids who performed last night. From the Annie's orphans to A Christmas Story's hooligans (Luke Spring!), they showed a level of professionalism most Broadway grown-ups never achieve. And they were cuter to boot. As NPH put it, "They're the reason this whole season seems to look like Chuck E. Cheese's."
-The mid-show musical tribute to Broadway actors and their canceled TV shows, starring Andrew Rannells, Megan Hilty, Laura Benanti and brilliantly rejiggered versions of classic songs. Just watch it again (and suck it, Will Chase!):
-Cyndi Lauper's acceptance speech, because she seemed so genuinely thrilled by the awesomeness of it all. She also happens to be the first woman to win the Best Score Tony solo, which is pretty cool. (Honorable mention goes to presenter Jesse Tyler Ferguson for screaming "Girl, you're gonna have fun tonight!" upon opening the envelope. And to Lauper's hair, last night and always.)
-Audra McDonald dropping the mic. (After helping NPH nail Lin-Manuel Miranda's awesome show-roundup rap, that is.) BOOM. What a boss.
THE LOWS
-The introductions by other Broadway characters. Fine, the Newsies boys were adorable. But the pairings of old shows with new seemed totally rando (the Rock of Ages guys introducing...Cinderella??), making the gimmick disorienting more than anything else.
-Mike Tyson's reactions to the Tyson zingers NPH sprinkled throughout the show. Mike was not amused, Neil. And he's probably not the kind of guy you want on your bad side. Just sayin'.
-Patti LuPone's dress. No. I love you, but no.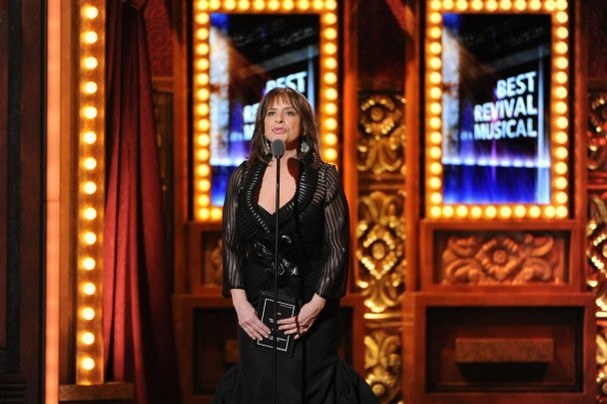 I'm sorry I couldn't find a full-length pic, because the bottom only gets crazier. (photo Evan Agostini/Invision/AP)
-Matilda not winning, like, anything. What? I mean, WHAT? OK, yes, it got Best Book and Best Featured Actor and a couple of those smaller ones they do during the commercials, but it was up for 12 nominations. Four out of 12? Did you see that performance earlier, voters??
By the way: Last week, we asked you who you thought would win the award for Best Choreography. While the actual Tony went to Jerry Mitchell for Kinky Boots, you guys were bigger fans of Andy Blankenbuehler's high-flying Bring It On choreo. Here are your results:
Andy Blankenbuehler for Bring It On: The Musical: 50.49%
Peter Darling for Matilda The Musical: 24.27%
Chet Walker for Pippin: 18.45
Jerry Mitchell for Kinky Boots: 7%
Apr. 30, 2013 12:06PM EST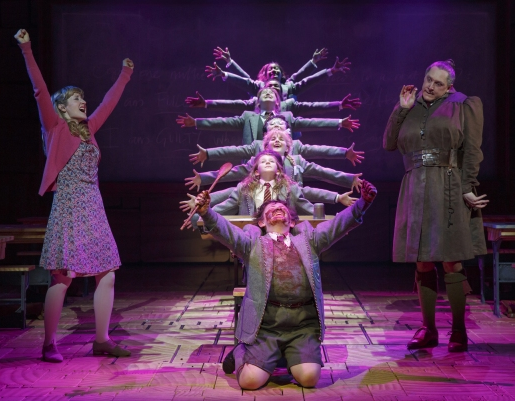 This is pretty much how we felt when we heard that "Matilda: The Musical" had earned 12 noms. (cast of "Matilda" photographed by Joan Marcus)
...and some of our favorite dance-y musicals racked up quite a few! (Not that we're all that surprised.)
Leading the pack are the Cyndi Lauper's cheeky Kinky Boots, the witty, wonderful Matilda: The Musical and the spectacular circus-y revival of Pippin, with 13, 12 and 10 nominations respectively.
Are we a little bit sad that Matilda's noms don't include any for the four extraordinary little girls who play the title character? Totally. But thankfully they'll receive their own special Tony Award. And the Best Actress in a Musical category is already stacked with talented dancers, including Pippin's Patina Miller and Motown: The Musical's Valisia LeKae.
Other highlights include nine nominations for Rodgers and Hammerstein's Cinderella, four for Motown: The Musical and two for the dearly departed Bring It On: The Musical. Click here for the full list.
[Sidenote: What could make Tony Award nomination day feel even more like Christmas morning? Broadway-babe-turned-TV-star Sutton Foster and best "So You Think You Can Dance" judge ever Jesse Tyler Ferguson making the announcements, that's what! Adorable.]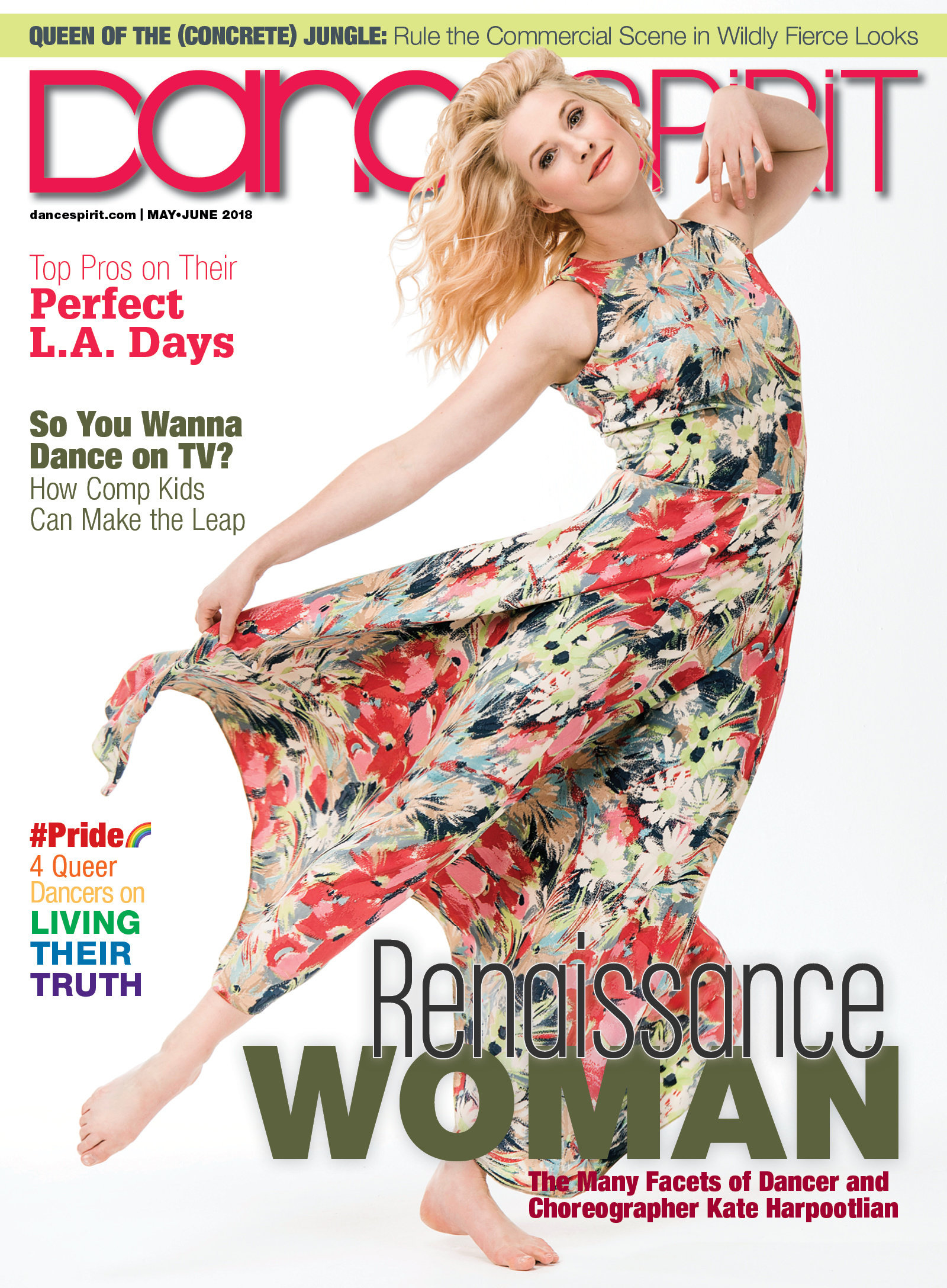 Get Dance Spirit in your inbox