Jan. 10, 2013 02:33PM EST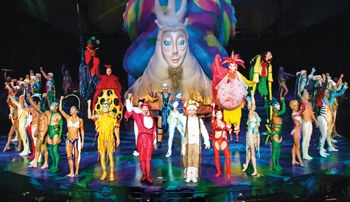 The cast of Mystère (by Matt Beard)
Cirque du Soleil isn't your grandmother's circus. It's sleek, sophisticated and sometimes a little scary. Every scene is a production in itself, complete with radiant costumes, intricate choreography and, our favorite part, technically extraordinary dancers. Since the early 1980s, Cirque du Soleil has grown from a tiny crew of street performers in Canada to a huge organization that now puts on 20 shows across the globe—each with its own plot and zany cast. This year marks milestone anniversaries for several Cirque du Soleil productions, so DS asked four dancers—from four different Cirque du Soleil shows—to share 10 secrets only an insider would know.
1| "The audience response is stronger than in the traditional dance world. The crowd reacts to everything with excitement, amazement and disbelief. It was shocking at first—it took a while to get used to spontaneous outbursts within the theater." —Natalya Bashkatova, La Nouba
* La Nouba at Walt Disney World Resort in Orlando, FL, is celebrating its 15th anniversary this year!
2| "The costumes are legendary and so detailed. The cast is measured from head to toe to the millimeter, and no two artists have the same outfit. They even laser scanned my head to get my wig size!" —Jarrett Kelly, The Beatles LOVE
* The Cirque du Soleil show with the most recognizable soundtrack, The Beatles LOVE, has been performed to Beatles classics at The Mirage in Las Vegas since 2006.
3| "Mystère's stage is almost a full circle, so I have to be aware that I'm always being watched at many angles." —Israel Lazo Gutierrez, Mystère 
*It's a big year for Mystère: 2013 marks the show's 20th year at Treasure Island in Las Vegas.
4| "Unlike the ballet world I'm from, diversity and uniqueness are praised in Cirque du Soleil. Having an unusual body type or uncommon proportions is actually a huge plus. The dancers here never have to try to blend in." —Agnès Roux, Zumanity
*Zumanity: The Sensual Side of Cirque du Soleil, at New York–New York Hotel and Casino in Las Vegas turns 10 years old this year.
5| "Our schedule is unlike any other. We work five days a week, two performances per night, and we often have to come in early for training, rehearsals or meetings." —JK
6| "Doing 478 shows a year is hard on a dancer's body. We have to be prepared physically and mentally, and we challenge ourselves to make every show passionate." —NB
7| "We have great physical therapists, massage therapists and Pilates teachers. And they're all on site!" —AR
8| "I always wondered what gymnasts do after they compete in the Olympics. Now I know—they join Cirque! Our cast has so many world-champion athletes." —JK
9| "Each performer came to work for the company in a different way. I auditioned in Paris, but some friends have been spotted at competitions, on TV programs or during performances with other companies." —AR
10| "The cast members have incredibly diverse backgrounds. You'd be surprised at how many disciplines each performer has studied—beyond what you see onstage." —IG
Mar. 05, 2012 04:08PM EST
I think the jaw-dropping Cirque du Soleil performance was my favorite part of this year's otherwise lackluster Oscars. Nothing like person-on-person flipping, top-of-the-head balancing and flying-trapeze shenanigans to spice up a "meh" evening of stale Billy Crystal jokes.
But what could make Cirque's signature mix of acrobatics and artistry even better? Why, adding a full company of ballet dancers, of course.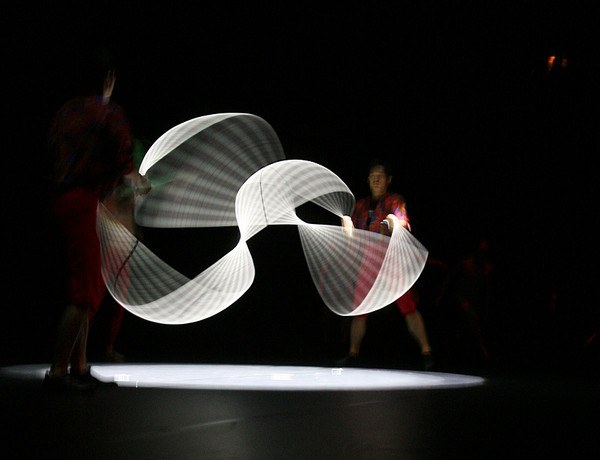 For the second time, Orlando Ballet is teaming up with Orlando's resident Cirque du Soleil show, La Nouba, to present A Choreographers' Showcase. The idea is to combine the creative powers of these two formidable companies, blending artists from both into a performance they describe as "a conundrum of creative ideas."
The show is on March 12 at the La Nouba theater; proceeds will benefit the Orlando Ballet and its S.T.E.P.S (Scholarship Training for the Enrichment of Primary Students) program. (More details here.) And judging by these photos from the first round of this collaboration, the evening will be a wild—and awesome—ride.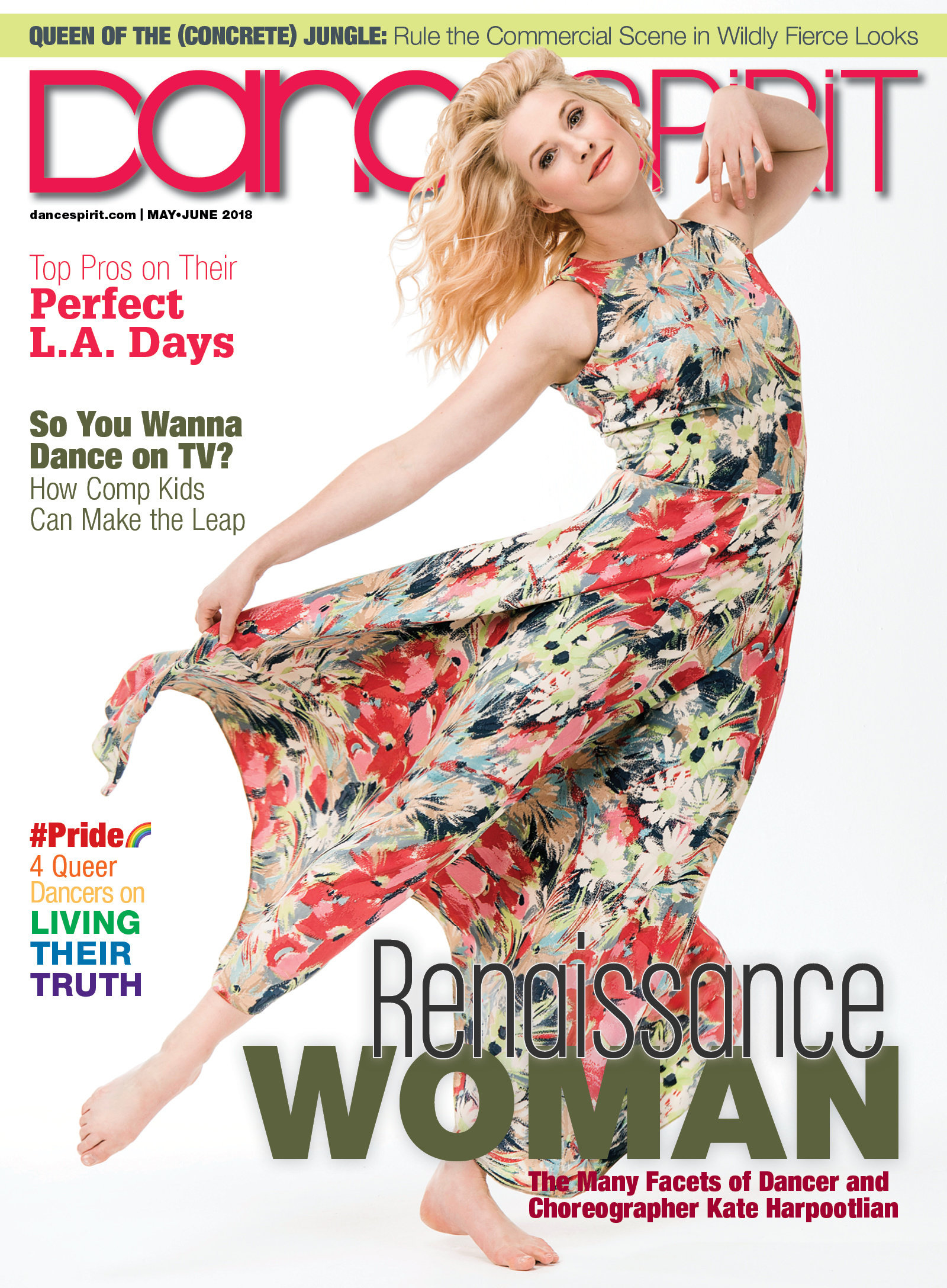 Get Dance Spirit in your inbox