Mar. 23, 2017 05:06AM EST
Hey, New Yorkers: If you haven't seen the amazing KEIGWIN + COMPANY yet, get thee to the Joyce Theater this week! The pop-culture-meets-modern-dance troupe was on DS's February cover, so obviously we're obsessed with them—but you don't have to take our word for it. Catch K + C performing two world premieres and the knock-your-socks-off Megalopolis tonight through Saturday. You'll love choreographer Larry Keigwin's quirky style—and the group's fabulously talented dancers.
Is your piggy bank running on empty? Enter our giveaway for your chance to win two tickets to the June 17th performance. And check out Michael Bailey's hilarious interview with company funnyman Matt Baker (one of our cover stars).
Still not convinced? This video sneak peek should do the trick. See you at the Joyce!
The days are growing shorter and chillier here in NYC, and whether we're ready or not, winter is coming. (Please, no more polar vortexes this year!) But don't let yourself get down in the dumps about the frigid months ahead. Instead, think of all the fun things about winter: hot cocoa, snow days, family time...and winter intensives!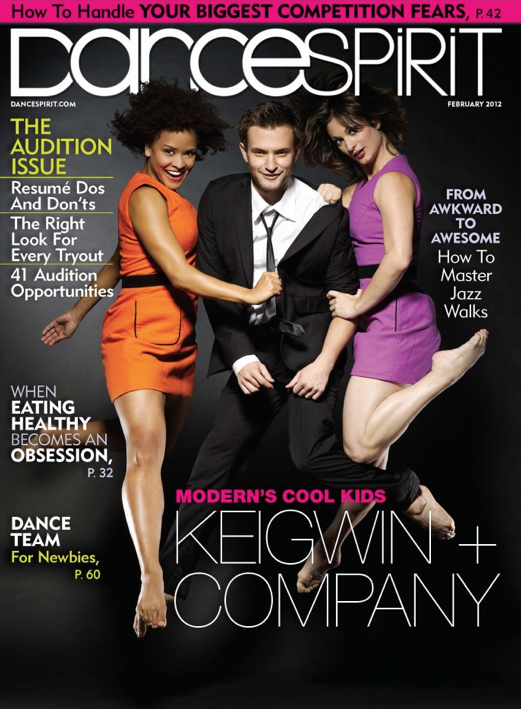 K + C's Kristina Hanna (top) Matthew Baker and Ashley Browne on the February 2012 cover of Dance Spirit! (Photo by Nathan Sayers)
Most of us are super familiar with the summer intensive format (the typical three- to eight-week grind). But the less-talked-about winter intensive can be a great way to catch a glimpse of a particular company or choreographer—especially one you may be interested in working with down the line. Winter intensives tend to be shorter—one to two weeks, or even a long weekend—so students can coordinate with their winter break schedules. But they're no less intense: Think 4–10 days of complete immersion.
This January, the popular NYC-based troupe (and our February 2012 cover!) KEIGWIN + COMPANY will hold a four-day winter intensive. Participants will take technique class and create and explore with artistic director Larry Keigwin and his company members. The intensive is intended for professional and pre-professional dancers, ages 18 and up, so it's perfect for the high school senior or college freshman!
The K+C intensive will take place from January 15–18 at Gibney Dance 280 in NYC. Click here to register by December 15—and register before October 15 to save $50!
Oct. 25, 2013 11:11AM EST
Here's some happy Friday news: The awesome Keigwin + Company, home to some of contemporary dance's coolest kids, is turning 10!
To celebrate, the group, which performs at the Joyce Theater next week, has been releasing a series of videos paying tribute to the company's first big hit, Mattress Suite. The original piece, created after Larry Keigwin watched Keigwin + Co co-founder Nicole Wolcott jump around on her bed, tells a series of relationship stories on, yes, a big ol' mattress.
The #ShareTheMattress video campaign features some very familiar dance faces having cute mattress-y fun. But it isn't just for the pros. The company wants everyone to share their own mattress videos on Facebook, Twitter, Instagram or YouTube. (Just be sure to use the #ShareTheMattress hashtag.)
Check out a few of our favorite videos from the series below—and click here for tickets to Keigwin + Company's 10th anniversary season.
Larry Keigwin and Nicole Wolcott:
Harper and Baby Colson:
Jun. 05, 2012 04:28PM EST
We can't get enough of Larry Keigwin's kooky, super-talented dancers--and if you're like us, we're sure you can't wait for KEIGWIN + COMPANY to return to The Joyce Theater in NYC this month (June 12-17) with two world premieres. We caught up with K + C's hilarious Matt Baker (one of our February 2012 cover stars!) to find out what it's like to dance with the company.
DS: What goes on behind-the-scenes during K + C rehearsals?
MB: A lot of the usual craziness you can expect from dancers—handstand competitions, turning battles and displays of flexibility (or lack there of). And then of course, Larry always needs to tell us about his story or character of the day.
 DS: What's your biggest fear before each performance?
MB: I'm a bit forgetful, so I always double-check costumes and quick changes. I've learned to stay calm during mishaps. Setting your hair on fire just creates a lot of smoke.
DS: What do you think is the worst thing that can happen to a dancer onstage?
MB: Injury. I've been in a couple of situations where dancers have gotten hurt recently it's always scary—whether you're the person hurt and wondering how serious it is, or you're concerned for your colleague/friend/family member.
DS: Describe your ultimate performance atmosphere.
MB: We're a NYC-based company and we love our audiences the way we like our city: diverse! We definitely want a crowded house, full of strangers and familiar faces. I've met so many great people during my time with K + C. Some of them are long-time fans, some of them are newly engaged thanks to the exciting changes the company has seen over the last few years.
 DS: How do you gain confidence before hitting the stage?
MB: We've been lucky to see the company grow in the last few years. Before every show we get together for a moment to touch base. Having all that energy in a circle gears me up, and sharing the pressure of performing with other dancers calms me.
DS: How do you keep things from getting too stressful or intense during rehearsals?
MB: That's never too tough with Larry as our boss. He encourages an environment of playful exploration, or the "J.O.D" (Joy of Dance) as associate director Nicole Wolcott calls it. Plus, Larry's work is full of personality, and it takes dancers with personality to perform it. A goof ball and a laugh are never far off.
 DS: Do the company members ever prank each other?
MB: Now, I can't give away all our secrets, but of course we prank each other, like any loving family does. In our new work Twelve Chairs there are a lot of times where we have to sit down without looking at our chair. It sounds simple, but it can be deceptive. I keep joking that on opening night Larry is going sneak on stage and steal one of our chairs so we'd fall on our butt, but I know he'd never actually do that…would he?
 DS: What was it like learning/creating Twelve Chairs?
MB: Creating Twelve Chairs was an entirely new process. It's our first piece for the full company of 12 dancers. We got to preview the work in Minneapolis at the Cowles Center, and that was a really nice way to connect with the piece before it hits the Joyce on June 12. Burke Wilmore's lighting design fused with Jonathan Pratt's music beating through the theatre's sound system drew me into Larry's vision.
There were lots of chair mishaps along the way. I had one in our second run and nearly bit it, but luckily Aaron Carr and Emily Schoen were close by and saved me. You learn to stop judging your performances by those moments and trust that if the work is strong enough, the audience will overlook moments like that.
 DS: What is the strangest thing you've ever had to do onstage with K + C?
MB: There have been lots of strange moments. I've been faux gay married twice—to two different men no less—hidden nude behind a beach towel, tumbled down a red carpet and driven an eco-friendly car on stage. Larry has a distinct style but his interests are wide-ranging and he always keeps me guessing. Adaptability and openness are key to performing with K + C.
DS: Why should DS readers see the show?
MB: Because dance lovers make the best audience members! Larry's work is a current, exciting perspective on dance, and it's great for a wide range of audiences. You'll leave the evening with something to talk and think about. I can guarantee that.
 DS: What is your advice for dancers who want to join K+C?
MB: We just started our education department this summer with our intensive, Let's Make A Dance. I had an awesome time working with some really talented dancers who in turn got to know us. Company work in NYC's modern dance world is intimate. Do your research.
Feb. 09, 2012 01:01PM EST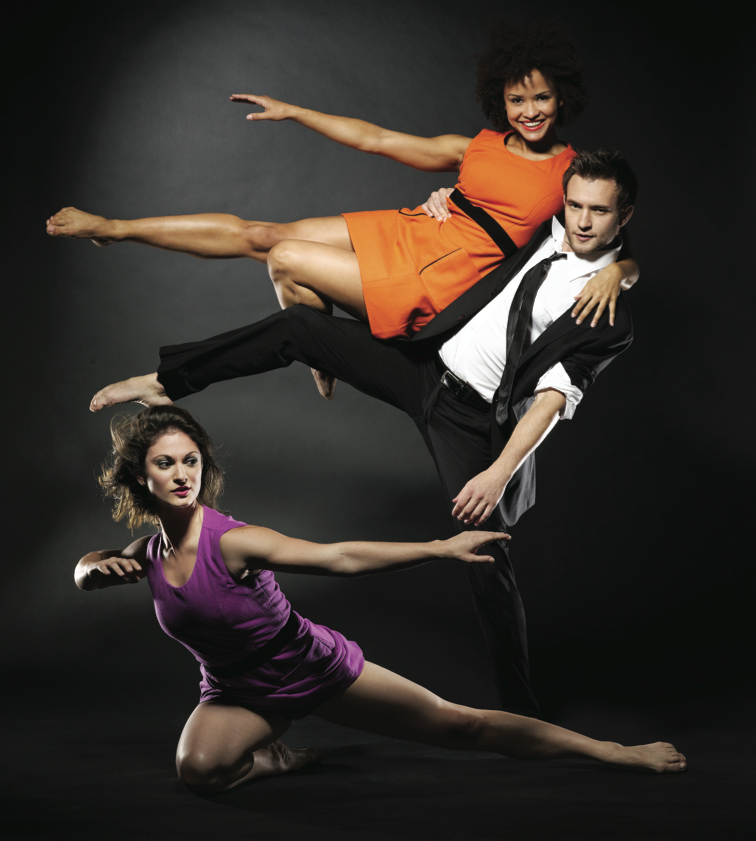 Oh my gosh, you guys: I am obsessed with KEIGWIN + COMPANY. (If you read our February cover story, you're already well aware of that obsession.) They're making modern dance fun, one deliciously outrageous dance at a time.
One of the coolest things about K + C is their collaborative choreographic process. Larry Keigwin, the artistic director, is definitely the ringleader, but all of K + C's dancers contribute to the company's pieces. And when a bunch of brilliant dance brains get together, awesome things happen.
Sound like something you might want to try out? Now you can. This May, K + C is hosting its first summer intensive, "Let's Make a Dance," at The Juilliard School in NYC. Participants in the week-long program will get a taste of what it's like to be a K + C dancer as they create, dance, partner and perform with company members. It sounds totally, totally sweet. Or, in Keigwin's much more eloquent words: "The art of choreography is about excavating personalities, shaping stories, and building communities. Watching a group of talented dancers create is not only stimulating, it's electrifying."
Just look how much fun the K + C dancers had at our photo shoot! How could you pass up a chance to hang out with these guys?
Jun. 23, 2011 10:52AM EST
When Rent opened on Broadway in 1996, it was an immediate hit. The gritty, provocative musical about a tight-knit group of NYC dwellers won the Tony Award for Best Musical and ran for 12 years. In 2005 the show was made into a feature film starring several members of the original Broadway cast, including Idina Menzel, Taye Diggs and Anthony Rapp. Now, Rent is back home in NYC, with an off-Broadway run opening this summer.
The show will be directed by Michael Greif, who directed the original production, but there's an exciting new member on the creative team: choreographer Larry Keigwin. DS chatted with Keigwin about how he plans to bring a fresh style to the rock operetta.
DS: How'd you get involved in the Rent revival?
Larry Keigwin: I have a little angel in my life, Jeffrey Seller. He's been a champion of my work for a long time, and he was one of the original producers for Rent. He was also one of the producers for The Wild Party, which I performed in about a decade ago. Since then he has followed my career, and he called me out of the blue a few months ago asking if I wanted to do Rent.
DS: How familiar were you with the show before you started working on it?
LK: I met with Jeffrey and [director] Michael Greif after that original phone call and they asked me if I had seen the show. They immediately said, "If you haven't seen it, don't worry, we want to do things a little differently this time. We'd love to have a different voice and vision." I had seen the show once before, though, when it was on Broadway several years ago. As soon as they offered me a contract I started gathering information about the show and playing around with ideas with my KEIGWIN + COMPANY dancers.
DS: How will this production be different from the Rent we all know and love?
LK: I'm trying to bring more physical energy into the show. I want the cast members traveling through space more. I love the idea of it being like a rock concert and treating the set as a jungle gym that everyone will interact with. It's going to be energetic and engaging.
Rent begins previews at NYC's New World Stages July 14.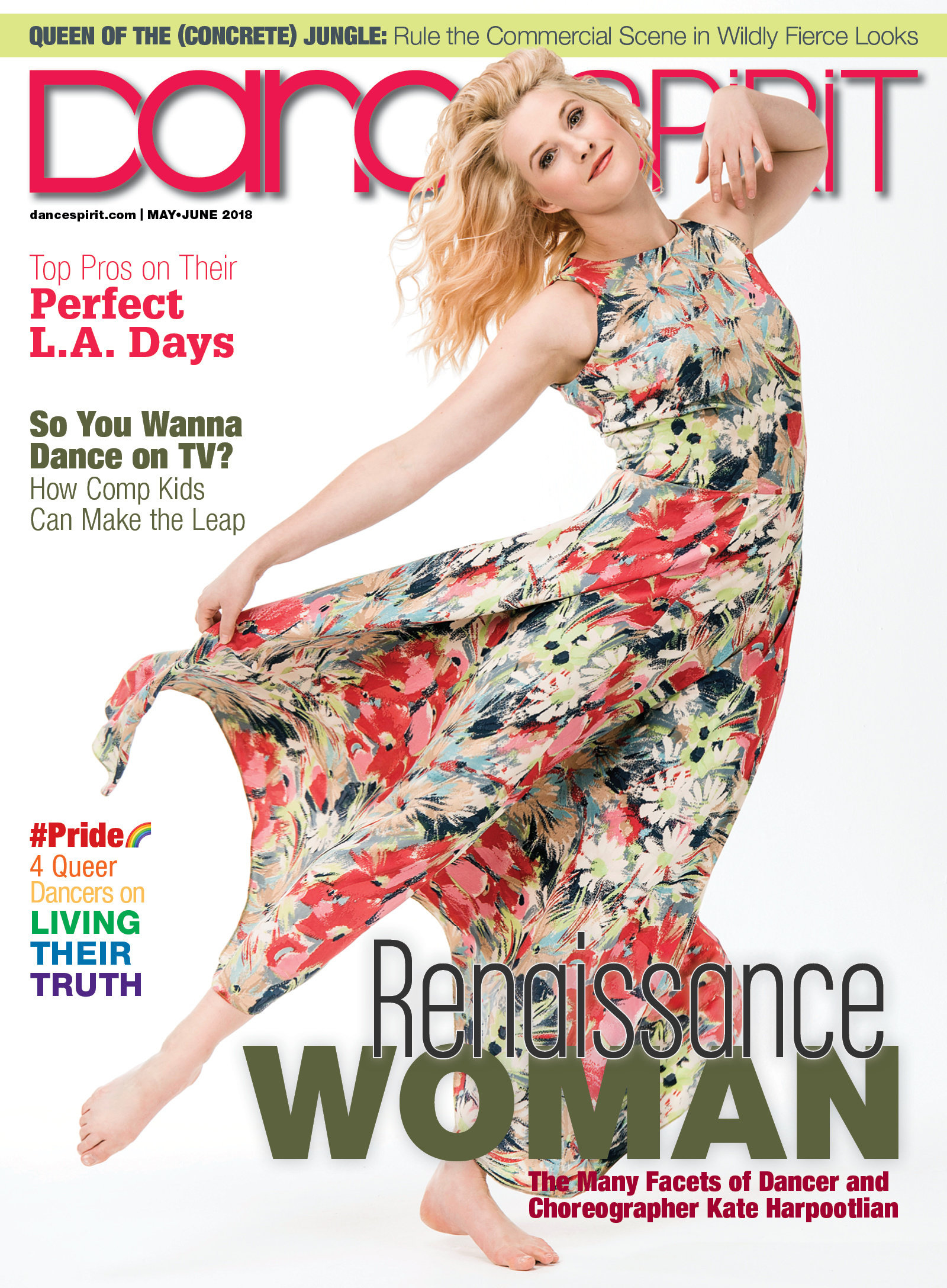 Get Dance Spirit in your inbox