Popular
Apr. 17, 2018 10:27AM EST
Oh, hi, EVERYBODY. (Screenshots via YouTube)
Sometimes, you hear talk about an upcoming class video and it sounds too good to be real. Wait: Todrick Hall made a track featuring RuPaul, and then Todrick personally asked Brian Friedman to choreograph it, and then Brian got Maddie and Charlize and Jade and Kaycee and Sean and Gabe and Larsen and Bailey to come out for the class? I just...that can't be right. Can it?
It is right, friends. It is SO RIGHT.
Keep reading...
Show less
via @fameandpartners on Instagram
Larsen Thompson's done it again. And by "it" we mean she's slaying the fashion world with her fierce dance moves. The dancer turned model is featured in a new ad for the clothing line Fame and Partners, where she makes dancing in elegant evening wear look as effortless as a plié.
Keep reading...
Show less
Larsen Thompson showing off her dance (left) and modeling (right) skills (left photo by Jayme Thornton; right by Felipe Espinal, courtesy Thompson)
Before dance phenom Larsen Thompson booked her first modeling job, she'd never even considered modeling. "I was working on a commercial as a lead dancer, and a woman approached me to ask me to model for a print campaign," Thompson remembers. "At first I didn't think much of it, but then I realized I could incorporate my love of movement into my modeling." After she made that connection, Thompson's modeling career took off.
These days, a lot of young dancers are feeling the urge to branch out into dance-adjacent fields like singing, acting, modeling, and designing. In fact, especially in the commercial world, agents and casting directors increasingly expect that dancers will have the chops to book jobs as actors and models. But how can you explore non-dance passions while maintaining your technique? We spoke with Thompson and three other multitalented dancers to hear their advice on navigating the changing demands of the entertainment industry.
Keep reading...
Show less
Via YouTube
If you're even half as obsessed with Mean Girls as we are, you're counting the days until its Broadway debut this March. And if you need a little something extra to hold you over till then, look no further: Larsen Thompson and her squad have given us an early Christmas present in the form of a Mean Girls-inspired dance routine. That's right, they've done the impossible—they've made fetch happen...in Santa suits and 6-inch heels, no less.
Keep reading...
Show less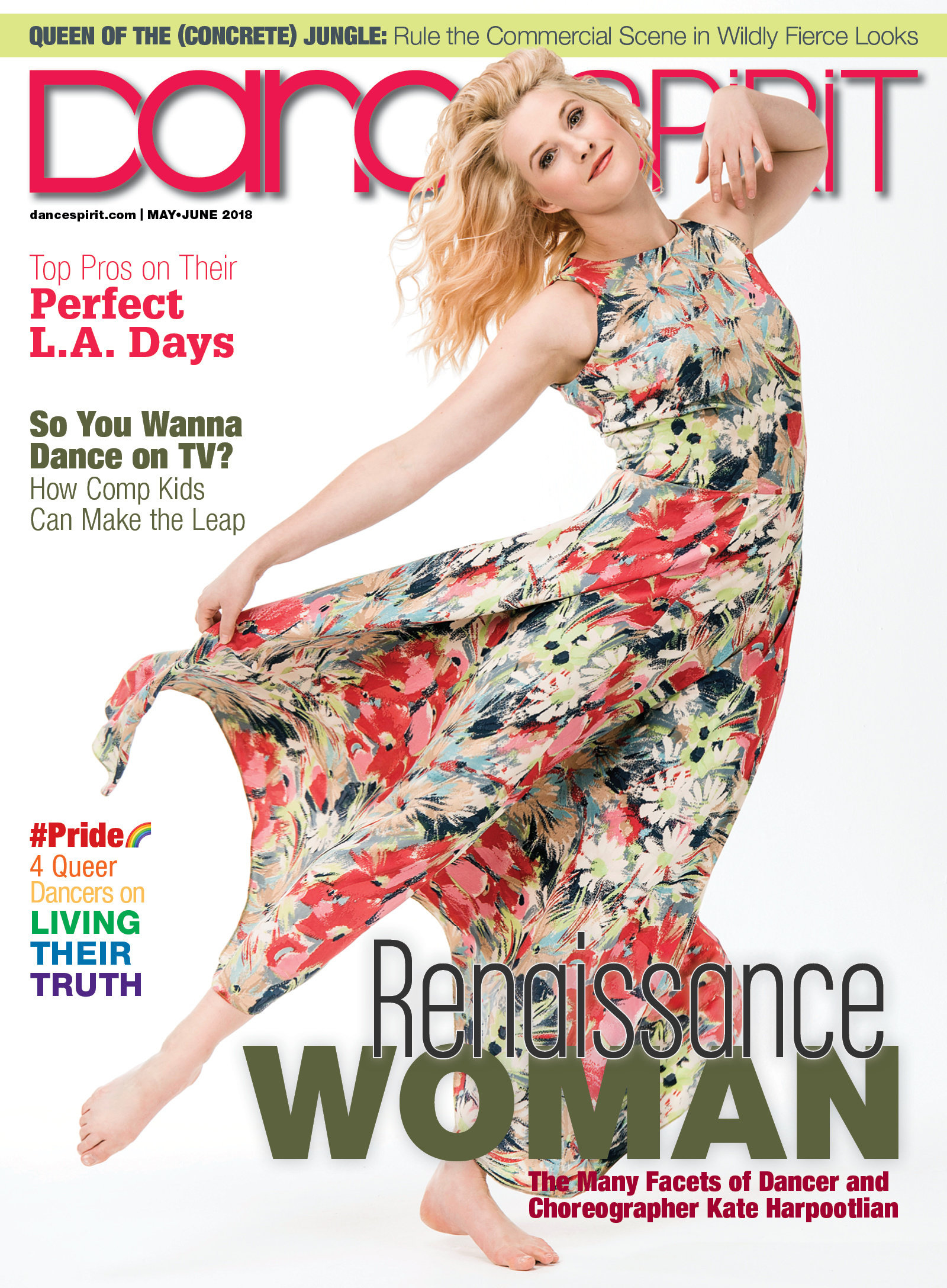 Get Dance Spirit in your inbox