Sep. 13, 2013 10:30AM EST
Jimmy Fallon is on a serious roll. Over the last year or so, he's given us a razzle-dazzly Broadway Week, the surprisingly dance-heavy History of Rap series, and looks at the evolution of the dorktastic dancing of moms and dads. Who knew a late night show could be so dance-y?
We have a feeling that the sweet dance abilities of Fallon BFF and frequent guest Justin Timberlake—Jimmy's four-time History of Rap co-star—aren't hurting the trend. Case in point: Two nights ago, the dynamic duo presented another installment in the Evolution of Dancing series: The Evolution of End Zone Dancing. (Because, oh joy, it's football time again.)
The mom and dad versions of this sequence, while silly, pretty much make sense. I mean, you've seen someone's mom doing the "Just the Hands Part of Single Ladies," and maybe even your own dad doing the "Groovy Hitchiker." But the end zone dance thing, thanks in no small part to JT, quickly veers into awesomely ridiculous territory.
The first couple of dances are real enough. The rest? Well, let's just say we've never seen anyone do "The Justin Timberlake (From *NSYNC)" on the field. And somehow that makes it even better.
Enjoy, and happy Friday!
Mar. 18, 2013 12:14PM EST
So, we're guessing that by now you've heard about Jimmy Fallon and Justin Timberlake's crazy-awesome "History of Rap" series.
No? You haven't had internet access for the past three years? Well, like most brilliant ideas, it's pretty simple: Every time JT appears on "Late Night with Jimmy Fallon," the dynamic duo put together a mashup of classic rap songs, and everyone in the world swoons. The most recent "history" was this past weekend, and it did not disappoint.
Much as these sweet, sweet remixes are histories of rap, they're also histories of the fun (and/or funny) dances people have done to rap songs—because Jimmy and JT being Jimmy and JT, a performance just isn't complete without choreography. We've seen them do the robot, the running man, the "Push It" thrust, the Dougie, the Soulja Boy "Superman" dance, the Michael Jackson toe stand, the "Jump On It" ride-your-horse-in-a-circle move, even a bit of that *NSYNC "puppet" thing. (Justin Timberlake: not ashamed of his roots!)
In other words, each rap history is its own little vaudeville act, and all of them are darn near perfect. Enjoy four installments worth of good song-and-dancey fun.
#1 (sorry about the strange distortion):
#2:
#3: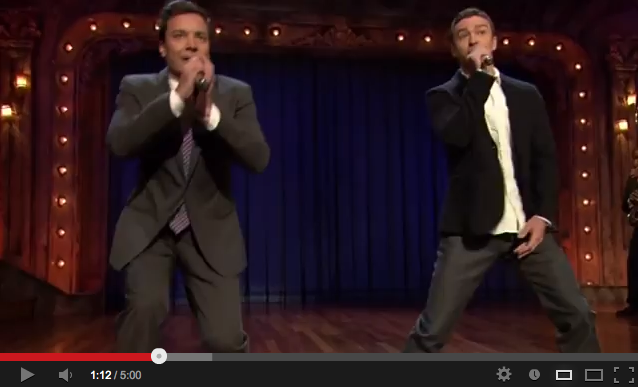 #4
Feb. 22, 2012 11:32AM EST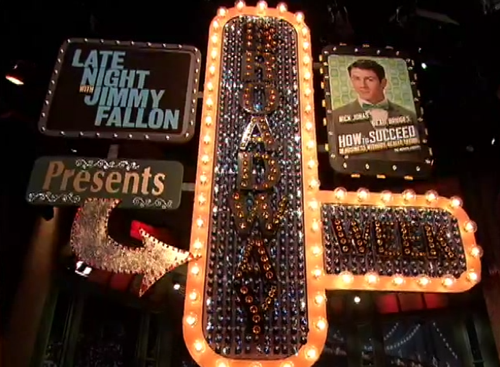 Totally forgot to blog about this yesterday: As I was channel-surfing around late Monday night, mourning the end of my long weekend, I happened to flip by "Late Night with Jimmy Fallon." Lo and behold, there was pop star-turned-Broadway baby Nick Jonas singing "I Believe in You" from How to Succeed in Business Without Really Trying! (And doing a pretty great job, too.)
Turns out it's "Broadway Week" on Fallon's show. Every night features a musical number from one of the fantastic shows on Broadway. If you're just hearing about this now, you've missed Nick and the cast of Porgy and Bess (sad face)—but you'll still be able to catch Ghost the Musical tonight, Sutton Foster from Anything Goes tomorrow and Sister Act on Friday (happy face!).
And none of those "but it's a school night" arguments: a) that's what magical, magical DVR is for, and b) if you don't have DVR, you can still catch the performances the next day on Hulu.
Happy Broadway week, everyone!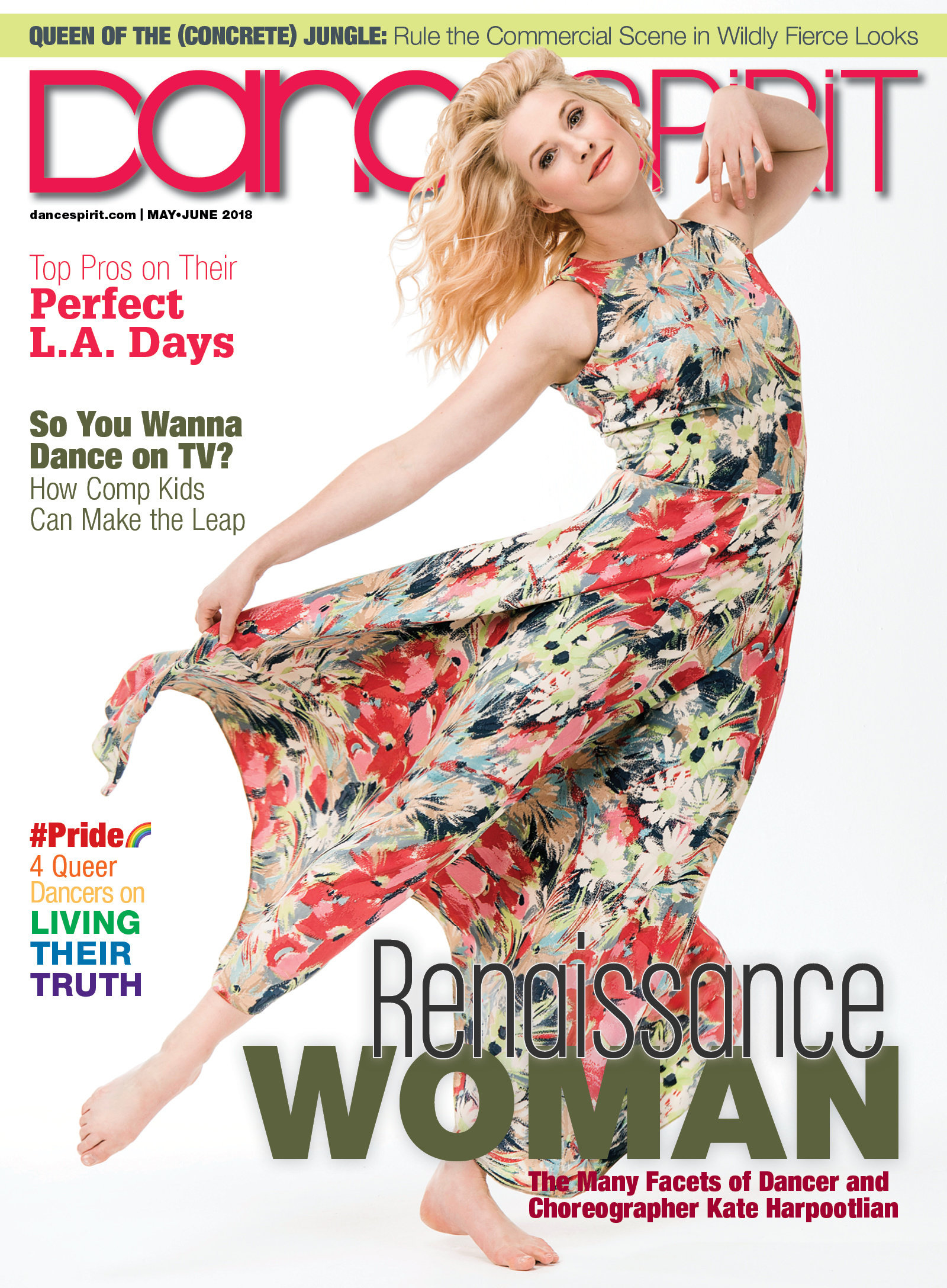 Get Dance Spirit in your inbox