Courtesy 24 Seven Dance Convention
It's hard not to gush about choreographer Lauren Adams. The always-smiling 24 Seven faculty member has a heart of gold, and the moves to match: She's a contemporary queen who can also hold her own in the ballroom and at the ballet barre. Add the fact that she's a total knockout, and it's safe to say Lauren is equal parts #goals and #girlcrush. So how does she stay so happy, healthy, fit, and fabulous? Here are her secrets.
Keep reading...
Show less
If, like us, you still can't get enough of Ed Sheeran's earworm hit "Shape of You," you are in for such. a. treat. Lauren Adams, genius choreographer that she is, created a literally sizzling samba for champion ballroom dancers (and real-life couple!) Daniella Karagach and Pasha Pashkov.
Keep reading...
Show less
Lee Cherry (courtesy Lauren Adams)
She has movie-star looks and immaculate technique, but Lauren Adams is no superficial beauty: Her greatest gift is her sophisticated choreographic mind. Adams creates deeply felt works—loved by everyone from concert audiences to comp kids—that pulse with an energy at once raw and romantic. A native of Chesterfield, MI, she trained at Shelley's Spotlight (now called Spotlight Dance Works) and went on to perform with IV Dance Company and Jason Parsons Company. Her choreography has been featured everywhere from the Jazz Dance World Congress to the Capezio A.C.E. Awards; she's taught at Broadway Dance Center, Steps on Broadway and The Juilliard School; and she's currently on faculty at 24 Seven Dance Convention. Keep an eye out for her new short film, "Running," which has screened in NYC and will be shared publicly this month. —Margaret Fuhrer
Keep reading...
Show less
I have a bit of a ballroom problem.
OK: a MAJOR ballroom problem.
I'm obsessed with high-level ballroom dancing. It's so exacting, so technical—and, in the hands (and feet) of the right dancers, so full of passion and genuine feeling.
But, yes—sometimes the ballroom world's self-tanner and sequins and hair gel can be a little...off-putting. Which is why I love, love, LOVE this new video, masterminded by contemporary choreographer extraordinaire Lauren Adams.
Set to James Bay's oh-so-soulful "Let It Go"—Adams was one of a handful of artists picked by Bay and his team to enter the #DanceOnJamesBay competition—it features gorgeous world-class ballroom dancers Daniella Karagach and Pasha Paskov. Adams pares away all the glitz of ballroom competitions; Karagach and Paskov dance in simple rehearsal clothes in an unadorned studio. And that allows us to see a) just how good they are at what they do, and b) just how powerfully they connect to the music—and to each other.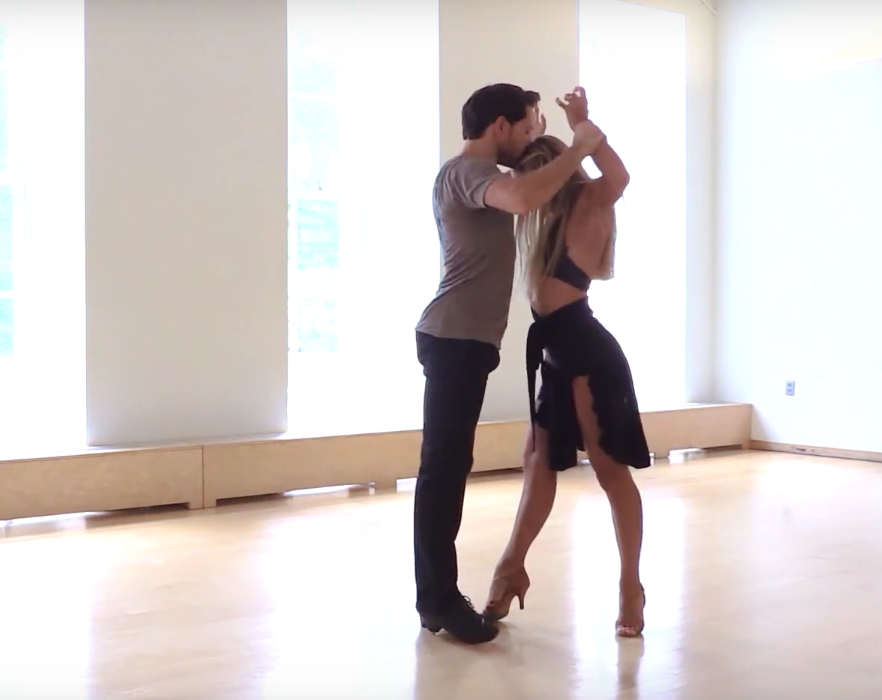 So much heat. So much LEGS. (screenshot from "Let It Go")
That connection is real. Because—get ready to swoon—Karagach and Paskov are recently married. Their chemistry just oozes through the screen, making the story they're telling even more moving.
Happy Friday, y'all: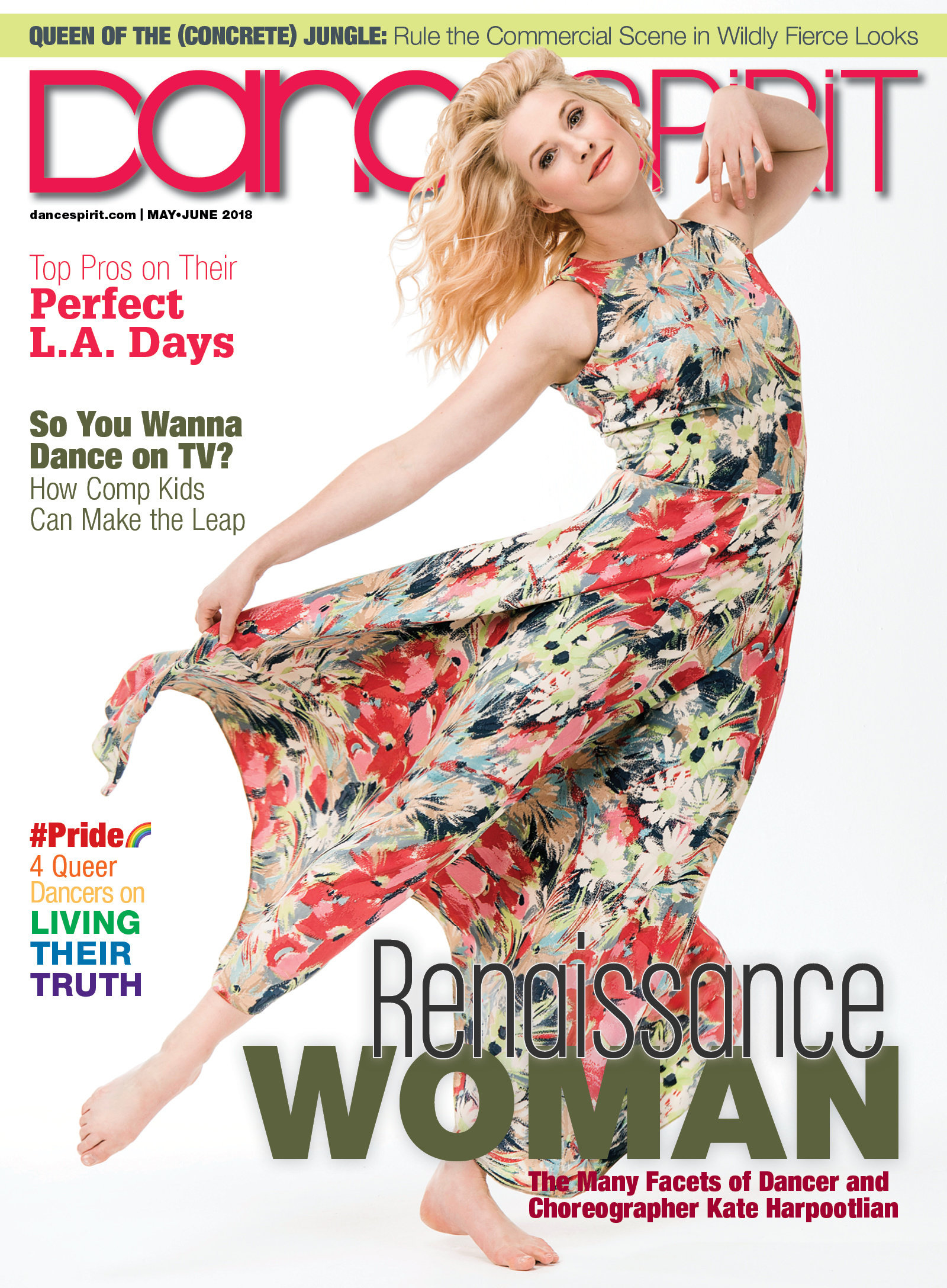 Get Dance Spirit in your inbox