Popular
Mar. 23, 2017 07:50AM EST
What can Amy and Fik-Shun expect now that they're officially the winners of "So You Think You Can Dance" Season 10? We caught up with all 10 former champs to find out about their post-"SYTYCD" lives.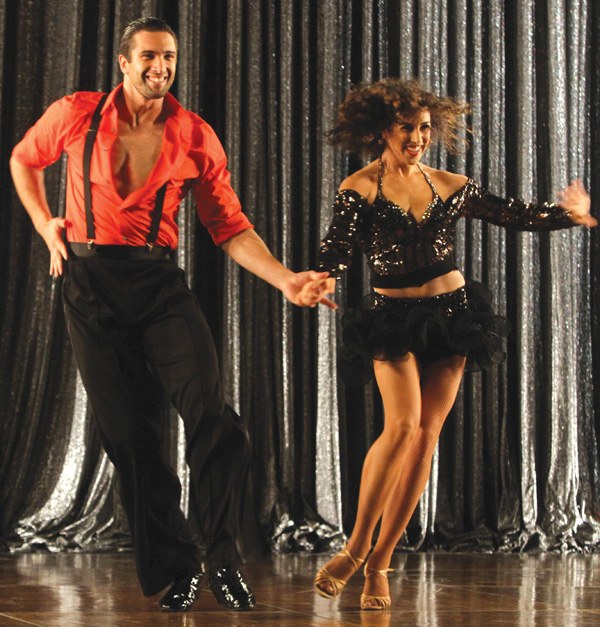 Eliana with Dmitry Chaplin on an episode of "Bones." (photo by Patrick McElhenney/Fox)
Eliana Girard, Season 9
Eliana started rehearsals for Taylor Swift's Red Tour just a few months after her win. "The show made me more inspired to grow as an artist," says the ballerina, who will spend this month performing with T-Swift in Australia.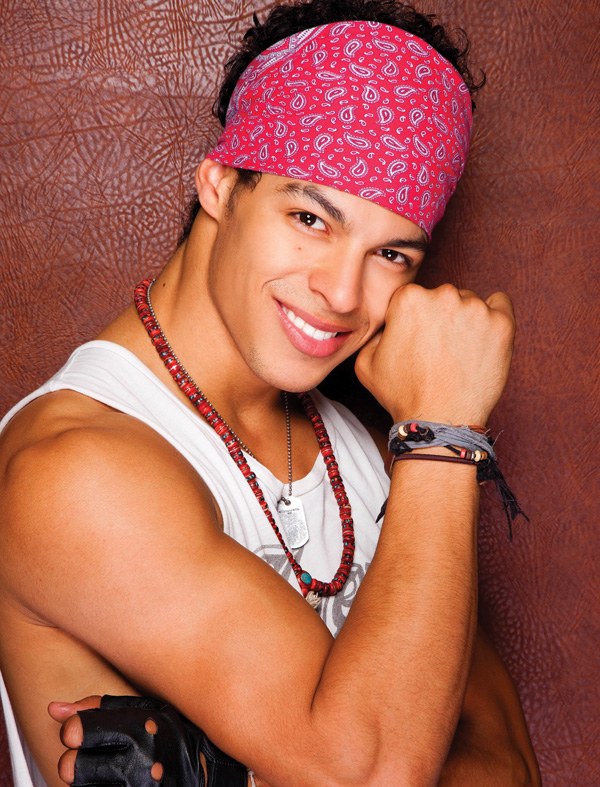 (photo by Gilles Toucas)
Chehon Wespi-Tschopp, Season 9
Talk about branching out—this ballet boy-wonder has got acting (a guest-starring role on "Bones," plus several commercials), clothing design (an upcoming "CheForce" line for dancers) and choreography projects (alongside Mia Michaels) in the works. He's also launched his own dance convention, CheForce. "I couldn't be more grateful that America gave me the chance to grow on the show," he says. "The journey completely changed me."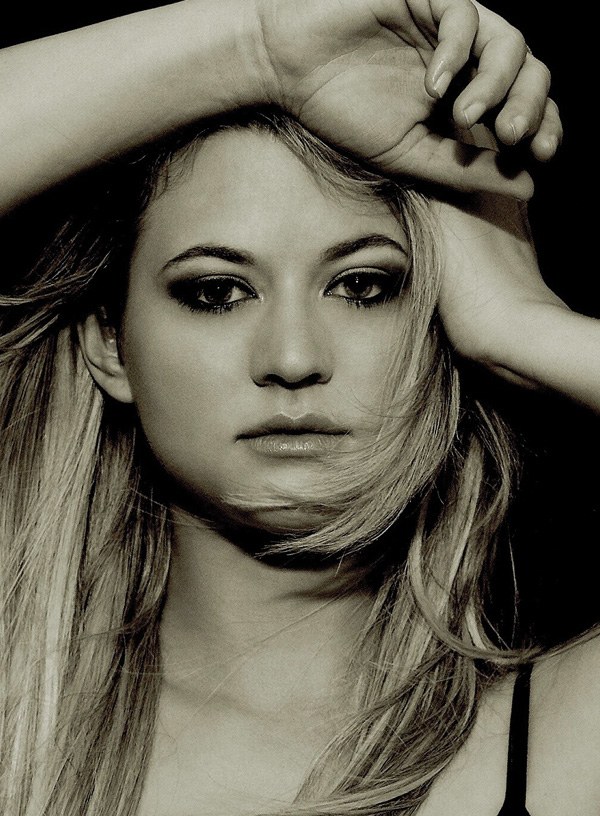 (photo by Jonathan Ressler)
Lauren Froderman, Season 7
Lauren had just graduated high school when she made it onto the show, and she put off college to tour as the "SYTYCD" champion. She then danced full-time for a while—teaching master classes and performing on "Glee" and at the Kids' Choice Awards. But now she's a full-fledged college girl! Lauren will graduate from Loyola Marymount University in 2015 with a BA in liberal studies. "Then I'll get back into the grind of auditioning," she says.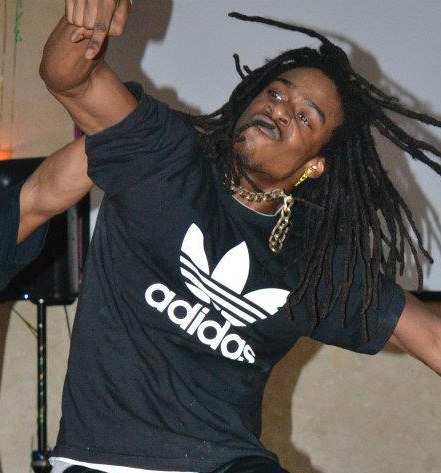 (courtesy Russell Ferguson)
Russell Ferguson, Season 6
Krumper Russell recently choreographed for Ukraine's version of "SYTYCD," started his own company called SideStreet and snagged a featured role (alongside Chehon) in the new dance flick East Side Story. Bostonians can catch him in Tony Williams' Urban Nutcracker, December 6–22, at John Hancock Hall.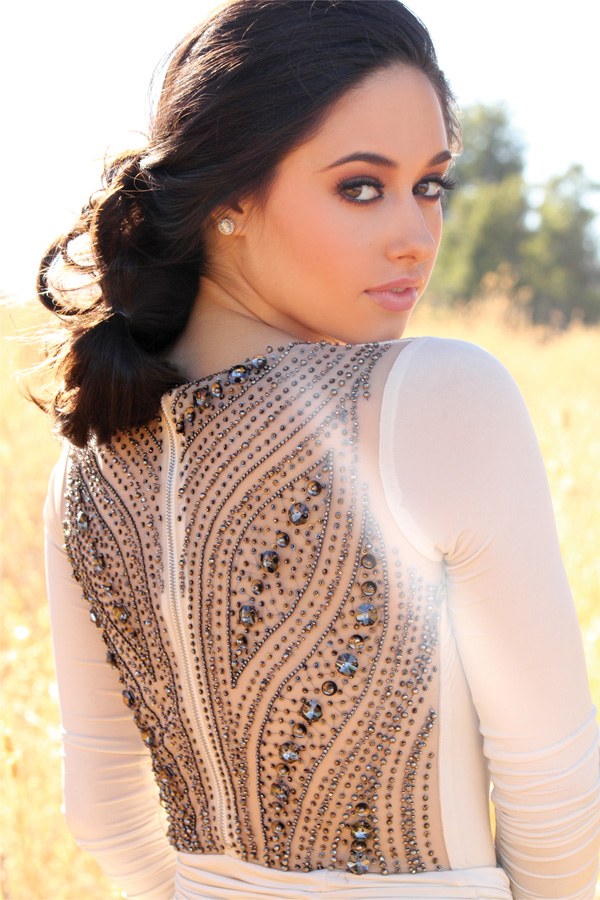 (photo by Josh Williams)
Jeanine Mason, Season 5
"SYTYCD" was the first of many TV appearances for Jeanine. In addition to her former recurring role on "Bunheads," she'll appear on TNT's "Major Crimes" this month and recently shot pilots for MTV and Fox. She's also been attending University of California—Los Angeles. "Graduating this year will be a proud moment!" she says.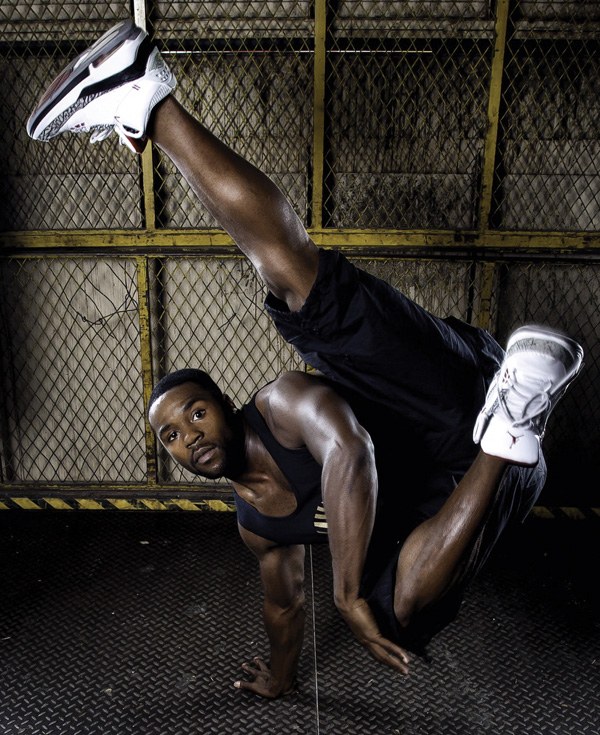 (courtesy Joshua Allen)
Joshua Allen, Season 4
In addition to being a Season 10 All-Star, Joshua's pursuing a career as a triple threat. He was featured in Step Up 3D and Footloose, appeared on "Community" and "American Horror Story" and plans to release his first album this year.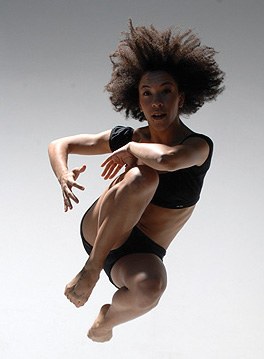 (photo by Quinn Baston)
Sabra Johnson, Season 3
Since her win, Sabra has been dancing all over the world. She spent a year with Cedar Lake Contemporary Ballet in NYC, danced in Mexico City and Germany and is now a member of dance theater company Staatstheater Darmstadt in Austria.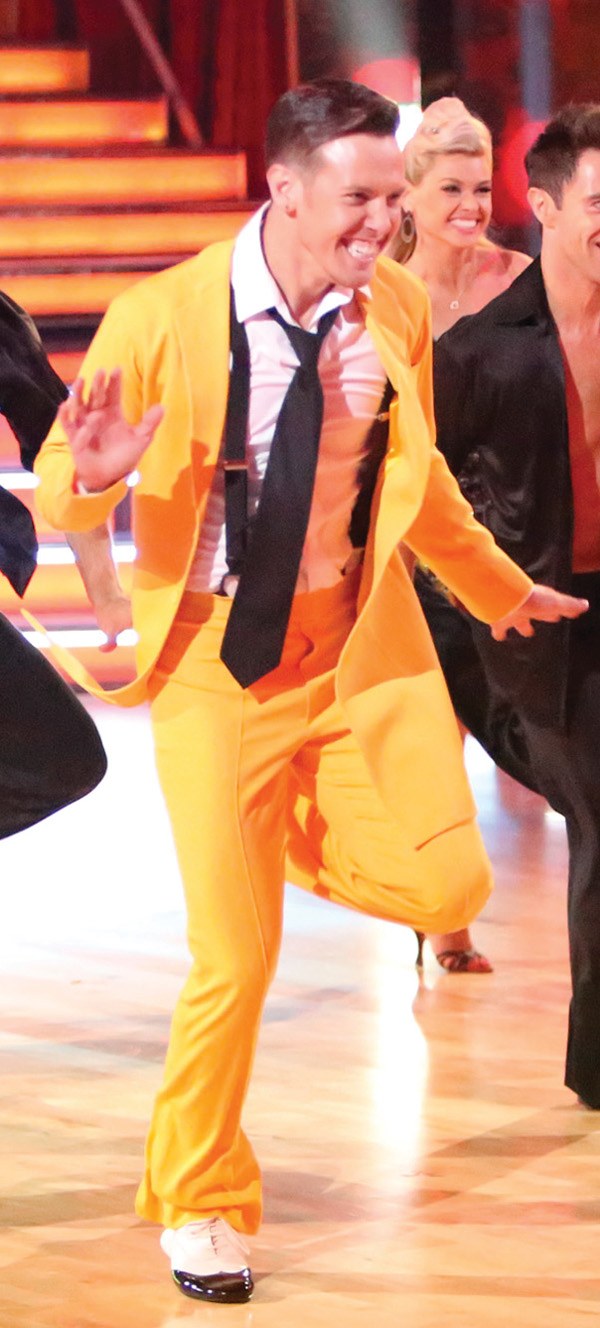 Benji Performing on "Dancing with the Stars" (photo by Adam Taylor/ABC)
Benji Schwimmer, Season 2
Benji's been busy choreographing for the stars: He created and danced in Paula Abdul's final "American Idol" performance. Staying true to his swing-dance roots, he's also won the U.S. Open Swing Dance Championship the past four years in a row with partner Torri Smith.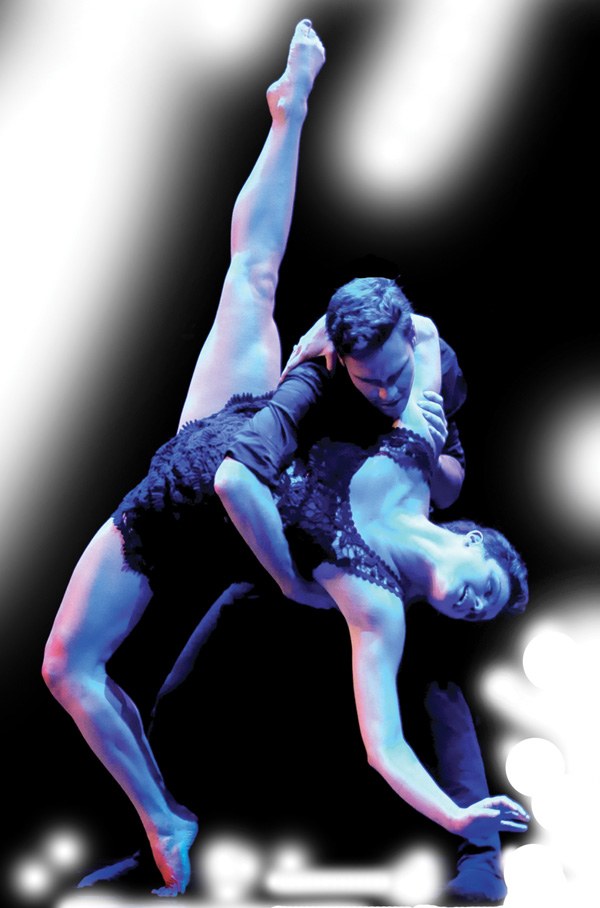 Melanie and Nick performing at The Dance Awards (photo by Matthew Murphy)
Melanie Moore, Season 8
If it seems like Melanie's all over your TV screen, that's because she is. She burned up the dance floor as a Season 10 All-Star, danced at the Primetime Emmy Awards in September and played a New York Academy of the Dramatic Arts student on Season 4 of "Glee." She's also a member of contemporary company Shaping Sound.
Nick Lazzarini, Season 1
Besides his fame as the very first "SYTYCD" champ, Nick is probably best known as a founding member of Shaping Sound. He's also a beloved faculty member at JUMP dance convention. How can future contestants achieve his level of success? "Make sure you're open to anything and everything," he says.
There's no question that dance has pretty much taken over when it comes to mainstream advertising (and if you need a refresher—Exhibits A, B and C). And while we're all for dance (and dancers!) getting the recognition they deserve, it can be exhausting to watch brands get it wrong over and over. Which is why these new ads, featuring NYCB's Ashley Bouder, ABT's Gillian Murphy, Lauren Froderman and Dakota Moore, are not only super-tantalizing, but absolutely stunning, too. While we're not super familiar with Acer (we know it's an electronics company based in Taiwan), we must applaud the team behind these beautiful Instagrams. See for yourself below, and prepare to be mesmerized.
Keep reading...
Show less
There's just something about well-done dance videos that makes them endlessly watchable. So naturally, when it's a video choreographed by Lauren Froderman, you know we'll have it on repeat. Case in point? Her new concept video, "Soap," directed by Matt Law. The beautifully-lit, magical world these two create is absolutely mesmerizing. And when paired with Froderman's fluid and distinct choreography, it's an all-around winner. Check it out below:
If you were asked to recall the greatest routines of "So You Think You Can Dance" history, there's a good chance Travis Wall's "Collide"—aka "The Prom Piece"—would make that list. (OK, so it didn't make our list. But, to be fair, we had 11 seasons of brilliant material to sort through.)
Just in case you need a refresher—lbh, you want a refresher—here are Season 7's Kent Boyd and Lauren Froderman in "Collide":
That smooch, though. Boyd and Froderman ended up being the equivalent of Prom King and Queen for "SYT" Season 7, with Lauren taking the title "America's Favorite Dancer" and Kent following close behind as runner-up.
What's the purpose of this #throwback? Yesterday, Boyd dropped his long-anticipated video, "Collide in 1986." Basically, he took the idea behind Wall's "Collide" and did a big ol' rewind on it. The result: an adorable 12-minute video that takes us back to prom in 1986.
Naturally, Boyd enlisted the help of Froderman for this project. She plays the popular yet sweet girl with the jerk boyfriend. Boyd plays the endearing dork who happens to lose all awkwardness once he hits the d-floor. What happens next? Well, I don't want to spoil it for you. See for yourself!
Jul. 27, 2012 11:45AM EST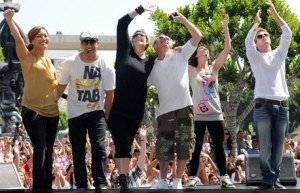 It's almost here! The dance world will celebrate the third annual National Dance Day tomorrow, July 28th, and there are all kinds of ways for dance fans to get in on the fun.
First of all: Have you learned the two official NDD routines yet? Check out the hip hop number, taught by "So You Think You Can Dance" alum Lauren Gottlieb with assists by fellow "SYTYCD"-ers Lauren Froderman and Brandon Bryant, and the Everybody Dance routine from Zumba Fitness. There's still time to upload your own videos of both routines!
West Coasters in particular have NDD options galore. From 10 am to 12 pm tomorrow, join The Dizzy Feet Foundation at Grand Park in Los Angeles for your chance to perform both the group routines with a host of fellow dancers. Then stick around for a bunch of free dance classes and performances, running until 2:30 pm.
That evening, head over to Dizzy Feet's Celebration of Dance Gala at the Dorothy Chandler Pavilion. The show will feature performances of classic "SYTYCD" routines (Mia Michael's "Bench" routine, anyone??) plus guest appearances by the likes of Alvin Ailey American Dance Theater, American Ballet Theatre and The LXD. Get your tickets here.
Are you on the other side of the country? No worries: The National Museum of Dance in Saratoga Springs, NY, is hosting its own NDD celebration on Sunday, the 29th at 2 pm. The two-hour "dance-a-thon" will be led by top instructors from all over. To cap things off, there'll be a hot ballroom performance by Ricardo Sophin and Iraida Volodina, who've appeared on "Dancing with the Stars."
There are all kinds of local events going on, too. Poke around to see what's happening in your neck of the woods—or throw your own NDD party!
May. 24, 2012 11:48AM EST
Who's excited for the first episode of "So You Think You Can Dance" Season 9 tonight? (Nigel, for one!)
On Monday, we let you know that the show will crown both a male and a female winner this season. I kind of love the idea. First, of course, two winners are better than one. But also, I've been thinking back on past seasons and realizing just how many more awesome dancers would've been honored if the two-winner system had been in place from the beginning. Check it out:
Season 1 winners would have been Nick Lazzarini...and Melody Lacayanga.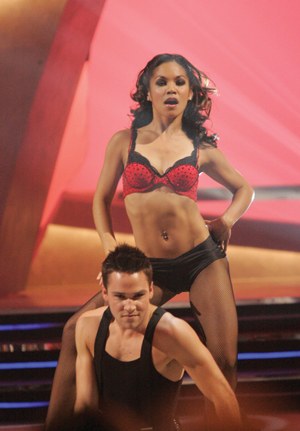 Season 2 would have honored both Benji Schwimmer...and Donyelle Jones. (LOVE her!)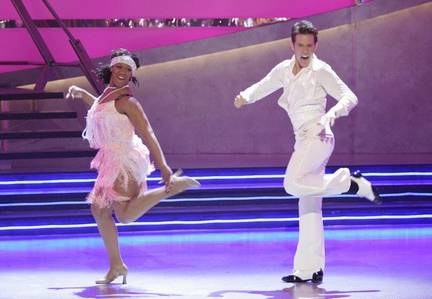 Season 3 would have given us Sabra Johnson...and Danny Tidwell (in my opinion, the best dancer ever to grace the show).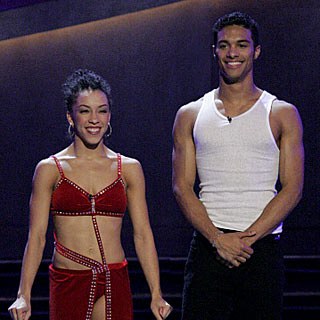 Season 4's winners would have been Joshua Allen...and Katee Shean.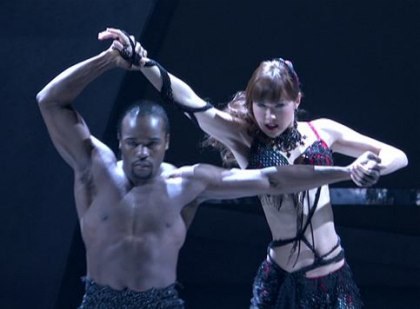 Season 5 champs would have been Jeanine Mason...and Brandon Bryant.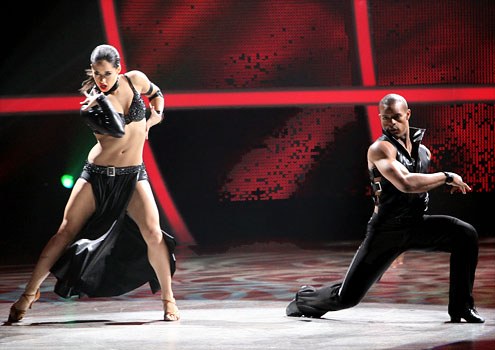 Season 6 winners would've been Russell Ferguson...and Kathryn McCormick.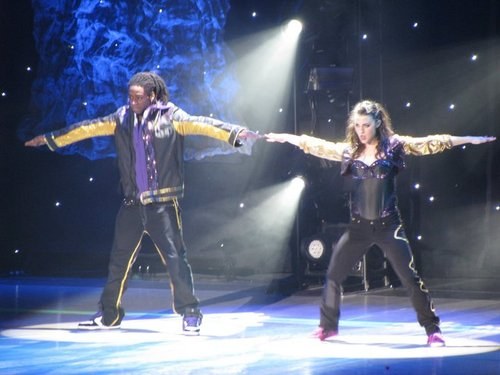 Season 7? Lauren Froderman...and Kent Boyd. (I'm guessing a lot of teenage girls would've been ecstatic about that.)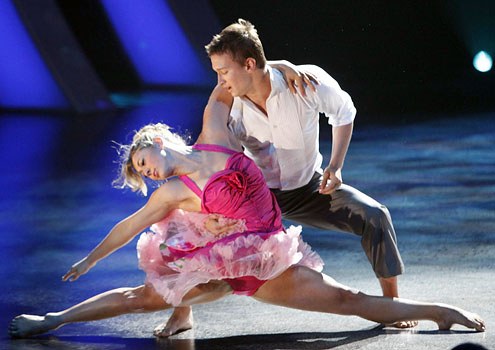 And Season 8 would've honored both Melanie Moore...and Marko Germar.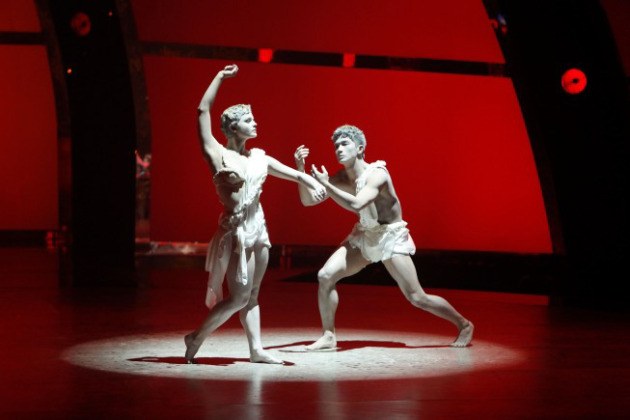 It's interesting to note that the second winner wouldn't always have been the first runner-up. (In Season 2, for example, Travis Wall came in second; Donyelle was third.) Not sure how those unlucky second-place dancers might've felt about being passed over. But I think I'm still on board with the new format. Two great dancers on the November cover of DS? Yes please!
All photos courtesy FOX.
Oct. 15, 2010 12:16PM EST
America fell for the last girl standing. Lauren Froderman took Season 7's "So You Think You Can Dance" title after spending the final five weeks of the competition as the sole remaining female contestant. "I never felt alone," says Lauren. "I felt the support of my family, my fans and the All-Stars."
From her debut at the L.A. audition, Lauren's ability to deliver one solid performance after another got viewers to pick up the phone and vote for her. Each week, she adapted to new styles—from ballroom to Tahitian—with an all-American, can-do smile. Her ability to sustain a balance a second longer and make each move she was given just a bit bigger kept audiences wanting to see more. She took chances in her solos, cutting through space with a confidence and bravura that rivaled the top men in the competition. She was technically solid with a sexy edge. And in the end, the Phoenix native was rendered speechless in front of 7.7 million viewers when she was named "America's Favorite Dancer."
So what did the surprised, perky 19-year-old want to say after the balloons and confetti shot across the "SYTYCD" stage that night? "I wanted to say how grateful I am, and how much it means to me that my fans believed in me," Lauren says. "To be on the same list as Nick, Benji, Sabra, Joshua, Jeanine and Russell is so astonishing. I find it surreal that now I'm the one inspiring others. I am blessed and honored to be in this position. It shows that hard work can pay off."
"Don't learn to be perfect in one style, but learn to be great in every style"
When Lauren was growing up, her mom took her to different kinds of dance classes, which helped her develop an appetite for new styles. "I love learning and am never satisfied with where I am. I get bored easily, so I always push myself to try new things," Lauren says.
Lauren put her versatility to use on the competition and convention circuit. She started competing with her studio, Dance Connection, when she was 6 years old before switching to Bender Performing Arts a few years later. It was Meri Bender's training philosophy that put Lauren on the right track. "Don't learn to be perfect in one style, but learn to be great in every style," Bender says. "The well-rounded dancer will have the longest and most successful career." Bender wasn't surprised by Lauren's "SYTYCD" success. "She's not only an incredible dancer, she's an incredible person. With all her talent she remains very humble," Bender says. "She takes any challenge thrown her way and makes it work."
It was also at Bender's studio that Lauren started honing her musicality. "I'm not naturally musical," Lauren says. "It's something I have always had to work at." She credits Krista Coney, her R&B–loving jazz teacher at Bender Performing Arts, for helping her develop a knack for timing.
At 14, Lauren became a teacher's assistant at JUMP Dance Convention, which proved to be a valuable experience on the journey to "SYTYCD." "I learned to pick up choreography really quickly," she says. She also grew accustomed to getting critiqued. "During Vegas Week, the judges criticized me for connecting too much to the audience and not enough with my partner," Lauren says. "At competitions you emphasize the audience, so I needed to make some changes." She did—and judges Nigel Lythgoe, Mia Michaels and Adam Shankman noticed. For Shankman, the third week of the show proved a crucial turning point for Lauren. "She stopped competing and just started having fun," he says. "Something snapped in her and she just started dancing her heart out. It was as if she decided to really enjoy herself and that showed through."
"Kent and I have such a bond"
Once she secured her spot in Season 7's Top 11, Lauren stunned audiences with her ability to look good no matter the challenge. And she rarely got the chance to do what she does best, contemporary. "It's amazing that I only picked contemporary twice all season," says Lauren, who counts her routine with Kent Boyd, set to Howie Day's "Collide" and choreographed by Travis Wall, among her favorites. The dance placed the pair in a post-prom scenario, not that far from their real lives. Judges and fans responded to Lauren and Kent's sheer honesty and total trust in each other in some of the riskiest partnering seen all season. Lauren believes the dance went beyond the fuss over that now-famous ending kiss. "Kent and I have such a bond," she says. "We had both just graduated from high school and were the youngest contestants. We connected right away and shared so much over the course of the show. It came through in our dancing."
That same week, Lauren performed a Jean-Marc Généreux cha-cha routine with All-Star Pasha Kovalev. While many contemporary dancers in seasons past couldn't quite master the style—lacking either the fluidity in their hips or the stability in their upper bodies—Lauren attacked the routine with power and finesse. After the performance, Lythgoe dubbed Lauren "the best contemporary dancer in ballroom on the show." "I was so flattered by that comment," Lauren recalls. "But the whole time I was so insecure. It drove me crazy that I didn't have ballroom training. I'm a perfectionist." Still, Lauren got bit by the ballroom bug and says she intends to continue honing her ballroom skills.
"There's something magical about Lauren"
The bulk of Lauren's feedback on the show was positive. Mia Michaels, especially, was an ardent supporter. After Lauren's Latin ballroom performance with Kovalev on the finale, Michaels told her, "If I was still dancing, I would want to dance just like you." Not a bad compliment from one of the dance industry's toughest critics. "My whole generation looks up to Mia," Lauren says. "To have her say something like that to me on live television, at this stage in my career, was simply amazing. I know I have to live up to it now."
Over the course of the show's 10 weeks, Lauren embraced the season's format changes: a Top 11 instead of a Top 20, who would be paired with All-Star contestants from previous seasons. She learned from the All-Star dancers and feels the show gathered new momentum from their presence. "We all had favorite former contestants and wondered what they were doing," she says. "To bring back so many great dancers made it really exciting."
One of the All-Stars was none other than Lauren's old studio-mate at Bender, Lauren Gottlieb. "Having her on the show offered me some stability," Lauren says of Gottlieb. "To have someone to turn to was such a blessing. I only wish we could have danced together—but maybe they thought two Laurens would be confusing!"
Gottlieb wasn't remotely surprised by Lauren's success. "When I got word from our teacher that she was going to the first audition call, I knew right then she would be on the show," Gottlieb says. "There's something magical about Lauren. She did an amazing job of being a chameleon and keeping her bubbly personality at the same time. And that's what the show is all about."
"It's important to know your limits"
As viewers know all too well, Season 7 wasn't all happy discos and fox trots. The contestants seemed cursed, and week after week one after another was ousted from the competition due to injury. After Alex Wong's devastating elimination, Lauren took a diligent approach to self-care. "Eating healthy, stretching and properly warming up were my secrets for keeping injury away," she says. "Dancers can be the worst when it comes to acknowledging an injury. It's important to know your limits. I took a proactive stance, going to physical therapy for even a minor ache."
Newfound fame aside, Lauren is a normal girl offstage: "I love going to new places, new restaurants and creating chaos like any obnoxious teenager," she confesses. And she's a self-proclaimed bookworm, often burying herself in a Jodi Picoult or Harry Potter novel. "I could read them all over and over," she says.
"Can you really trust a 19-year-old with money?"
As Lauren wraps up the show's live tour this month, she's considering all of her career options. "I want to branch out into acting," she says. "We got to meet the actors from Step Up 3D and I was so inspired." Shankman agrees that acting would be a good move for Lauren. "She definitely has it in her," he says.
As for the $250,000 cash prize? "Everyone keeps asking me about the money," she says. "Can you really trust a 19-year-old with money? I want to save some and send my parents on a vacation. They deserve it for all the time, money and effort they've spent on my dance education. They believed in me even when I doubted myself. I would not be the dancer I am if not for them." And after "SYTYCD" her family has grown a bit more: "I love all the contestants on the show," Lauren says. "They are my new family."
Fast Facts
Birthday: September 6, 1991
Favorite dance style: Contemporary
Most-played song on your iPod: "I Like It" by Enrique Iglesias
Must-see TV: "Glee," "Modern Family" and "Family Guy"
Favorite food: Cheeseburgers
Who would play you in a movie? Dakota Fanning
Movie star crush: Taylor Lautner
Dream co-star: Jennifer Aniston
One thing you can't live without: "My friends"
Pet peeves: "People with big egos"
Favorite "SYTYCD" costume: "My Tahitian costume was so crazy and fun, and I felt totally 'bucc' in my hip-hop costume with tWitch."
Least favorite "SYTYCD" costume: "My fox-trot costume, because it was really heavy!"
One thing people don't know about you: "I love taking walks outside and people watching. And I was homeschooled from fourth through eighth grade."
Advice for readers: "Dancers experience a lot of rejection. You may get knocked over again and again, but if you hang in there, persevere and work hard, eventually you'll succeed."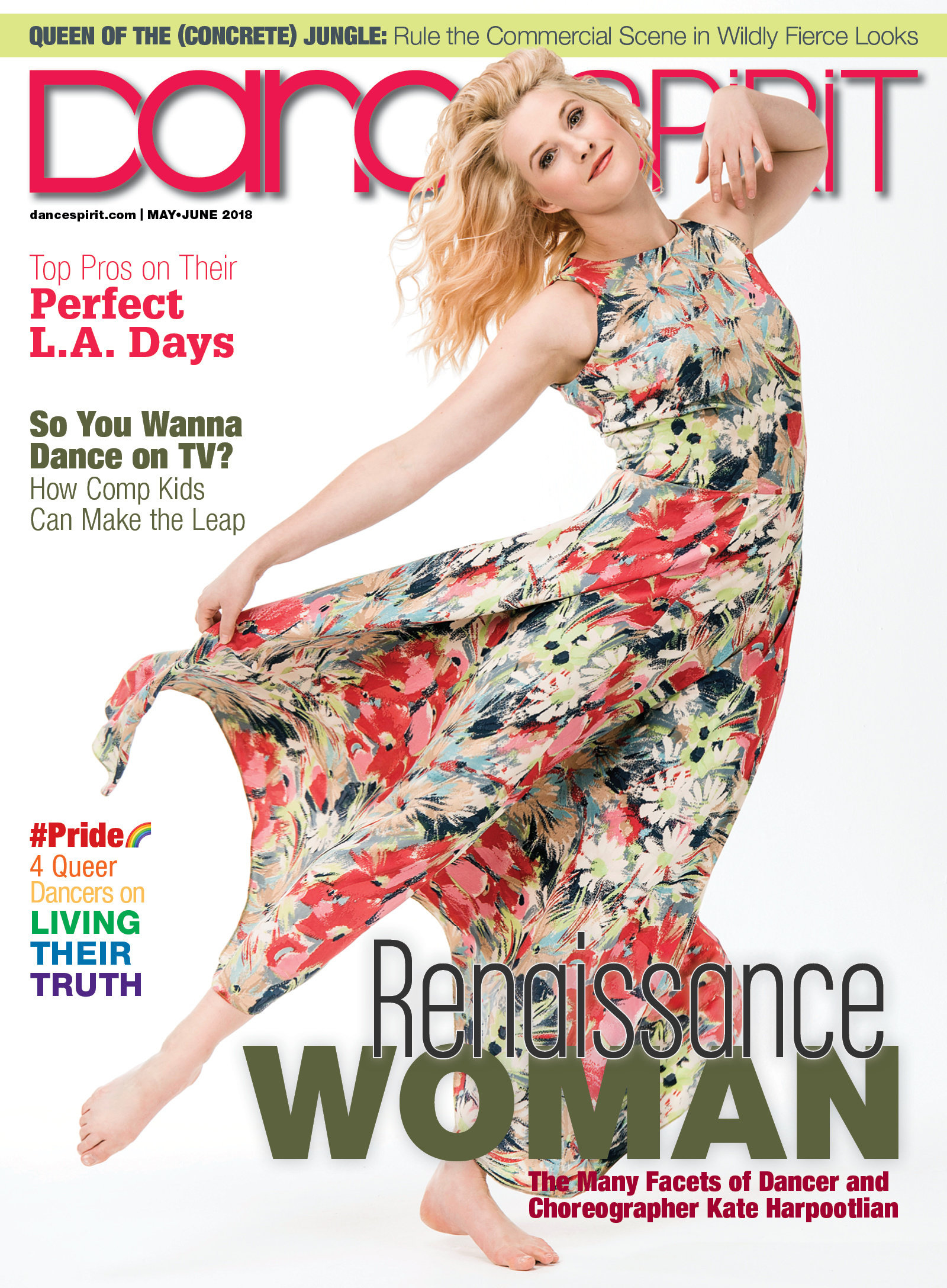 Get Dance Spirit in your inbox