Feb. 07, 2013 11:26AM EST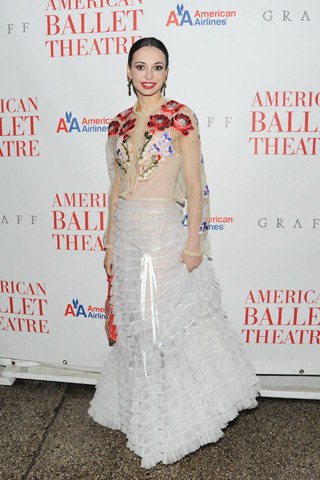 So, remember when New York City Ballet honored designer Valentino at a big gala that was attended by a gazillion movie stars, and it was awesome?
Well, American Ballet Theatre just announced the details of its Metropolitan Opera House gala this May, and it sounds like it's going to be equally glittery. Yay!
Providing the high-fashion connection is Christian Dior Couture, which is sponsoring ABT's gala. No word yet on whether or not that'll involve designing costumes for the ballets performed, but hey, at the least our favorite ballerinas will probably be decked out in some gorgeous Dior gowns at the dinner afterwards.
And what high-wattage stars will be attending? Honorary chairs Caroline Kennedy and Blaine Trump, for starters. But take a look at this honorary committee list: Kim Cattrall, Jennifer Love Hewitt, Stacy Keibler, Lea Michele, Kelly Rutherford, Zoë Saldaña, Ashlee Simpson, Aaron Sorkin, Stephanie Szostak and Uma Thurman. Straight A-list.
Finally, of course, there are the stars us nerds care about most: the company's principal dancers! And the gala cast list is enough to make your knees weak: Roberto Bolle, Herman Cornejo, Irina Dvorovenko, Marcelo Gomes, David Hallberg, Paloma Herrera, Julie Kent, Gillian Murphy, Natalia Osipova, Veronika Part, Xiomara Reyes, Polina Semionova, Hee Seo, Daniil Simkin, Cory Stearns, Ivan Vasiliev and Diana Vishneva. We haven't heard what they'll be dancing yet, but frankly even if they all just came out and stood next to each other onstage we'd be happy.
See you on the red carpet on May 13! Or, uh, no, we probably won't be walking the red carpet. But we'll definitely be stalking it. Close enough!
Jun. 08, 2012 02:48PM EST
Happy Tony Awards weekend, everyone! You've probably already feasted your ears on the Ultimate Broadway Playlist. But if you're like us, you can never get enough of the Great White Way. So here are a few more song-and-dance treats: 9 standout moments from the Tony Awards themselves. In reverse chronological order:
1. Last year's fantastic opening number. Neil Patrick Harris, backed by Broadway's finest dancers, tossing off laugh-out-loud lyrics—yes please. ("If you've seen a show, then you already know how magical theater can be; it's a two-hour, live-action, barely affordable, un-lip-synched version of 'Glee.'" Amazing.)
2. Billy Elliot stars Trent Kowalk, David Alvarez and Kiril Kulish accepting their joint award for Best Actor at the 2009 Tonys. So talented—and so, so adorable.
3. Lin-Manuel Miranda and the cast of In the Heights in "96,000" at the 2008 Tonys. I will never tire of this guy's crazy, and crazy smart, way with words.
4. Spring Awakening's medley at the 2007 Tonys. Before they were Gleeks, Lea Michele and Jonathan Groff absolutely nailed it in this show.
5. Bebe Neuwirth and Ann Reinking in "Nowadays/Hot Honey Rag" from Chicago at the 1997 Tonys. Two Fosse legends sharing a stage—need I say more?
6. The original cast of RENT performing "Seasons of Love" at the 1996 Tonys. Not only is this song incredibly powerful, but just look at all the soon-to-be-famous faces in this group (starting with Taye Diggs and Idina Menzel!).
7. Patti LuPone in the title song from Anything Goes at the 1988 Tonys. Yes, I loved Sutton Foster in the recent revival of this show, but Patti LuPone is pretty hard to top. (And check out the sailor girls' outfits! Scandalous.)
8. "I Hope I Get It" from A Chorus Line, at the opening of the 1975 Tonys. Now such a legendary number—and again, the original cast is mind-blowing. (Sorry about the poor quality.)
9. The cast of Hair performing at the 1969 Tonys. Harry Belafonte's introduction is unforgettable: "Theater...almost a last refuge, must commit itself to being a center of hope, where we can see the truth...where we can see what the glory of man is and what he aspires to be."
What are your favorite Tony memories? Share them in the comments, and tune in on Sunday to see what this year's standout moment will be!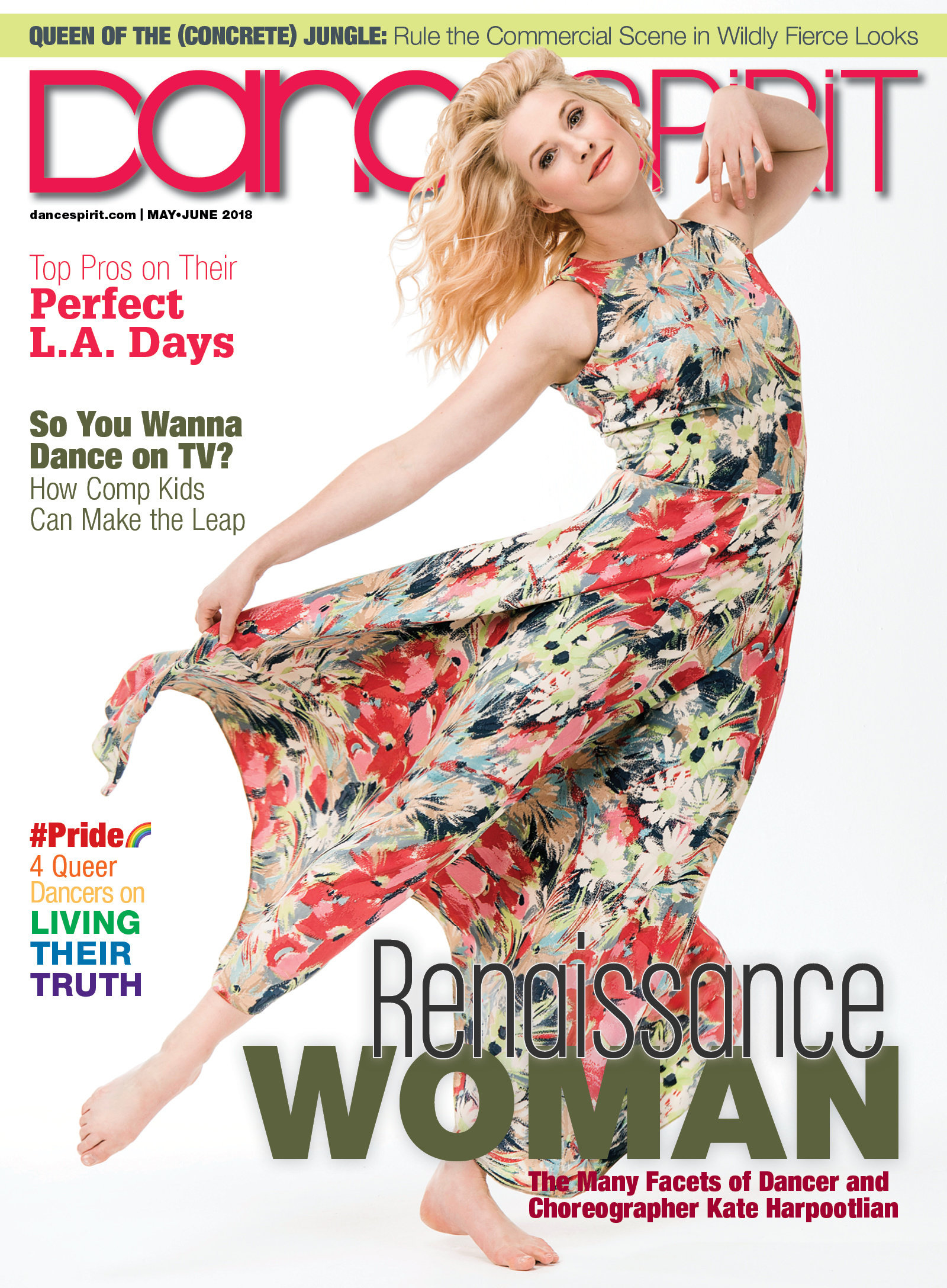 Get Dance Spirit in your inbox