Christmas came early this year, guys. And Missy Elliott is Santa Claus. In a mirrored tracksuit.
By which I mean: This morning Missy Elliott dropped the video for her new single, "WTF (Where They From)."  Like all Missy videos, it is a) awesomely weird and b) packed to the gills with the world's most amazing dancers.
To the latter point: I was able to spot—just on an initial viewing—Les Twins, Comfort Fedoke, Ivan "Flipz" Velez and 10-year-old Phoenix Lil' Mini, who appears to be Missy's new Alyson Stoner.
To the former point: There are also marionette versions of Missy and Pharrell busking in the subway, surrealist makeup looks involving copious amounts of glitter and some sort of insane hybrid between an egg carton and a cryogenic freezing chamber.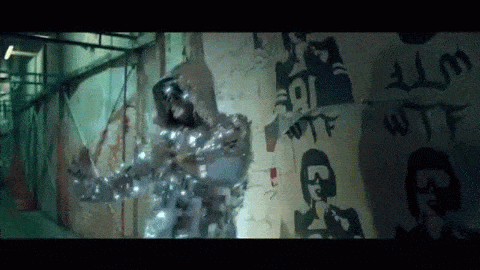 And the aforementioned mirrored tracksuit.
Basically it's a world that—like all Missy Elliott worlds—transcends the laws of physics and logic.
YAAAAAS.
If it feels like there's been a Missy-shaped hole in your heart for a loooong time now, that's because there has been: She hasn't released an album for more than a decade. (Required #TBT viewing: "Lose Control," from 2005's The Cookbook.) Welcome back, old friend.
Also: Would you rather be best friends with the "WTF" dancers, or the Bieber "Sorry" dancers? DEEP THOUGHTS.
#FlashbackFriday to summer, when we were all jamming out to Meghan Trainor's "All About That Bass." OK...so I may or may not have listened to it on the way to work this morning (#nojudgement). You just gotta love a song that celebrates positive body image! Plus, it's so. darn. catchy.
This week, we got another dose of Trainor's '50s-inspired bubblegum sass with the release of her newest music video, "Lips Are Movin'." It's got everything we've come to expect from the singer: doo-wop dance moves, mod fashion, pink-galore and plenty of booty. But Trainor pulled out some secret weapons this time around. You may have heard of Larry and Laurent Bourgeois, aka Les Twins...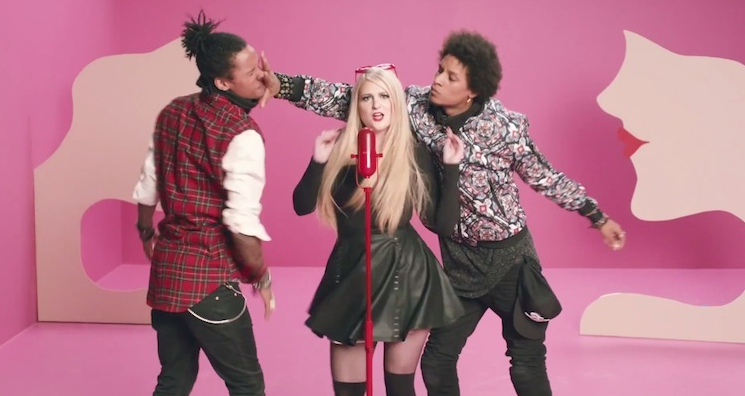 D'aww, brotherly love.
...If you haven't heard of these French phenoms of commercial dance, we're no longer friends. JK. (But actually—go watch all of their YouTube videos immediately.) The whole collaboration came out of Trainor's partnership with HP's #bendtherules campaign, which brought stars from YouTube, Instagram and Vine to the set of the music video. Check out the final product, and see which other celebs you can pick out: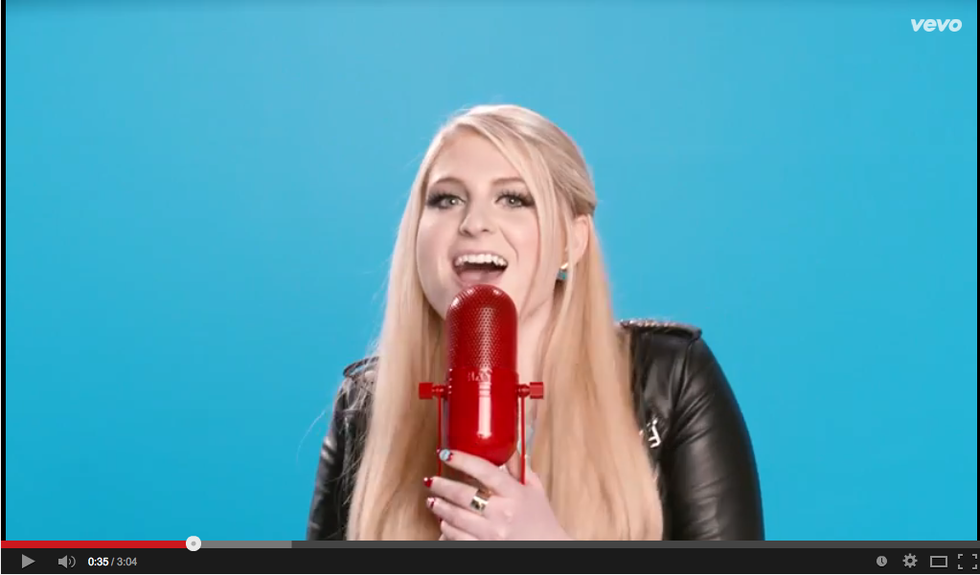 Did you spot I.aM.mE's Chachi Gonzales?
TBH, we wish we could've seen more dancing from Chachi—and from Les Twins for that matter. Especially after we saw how much groovin' happened behind-the-scenes. Check it out:
That stuff was gold and definitely should've made it into the final cut. But, hey, we'll take what we can get, right?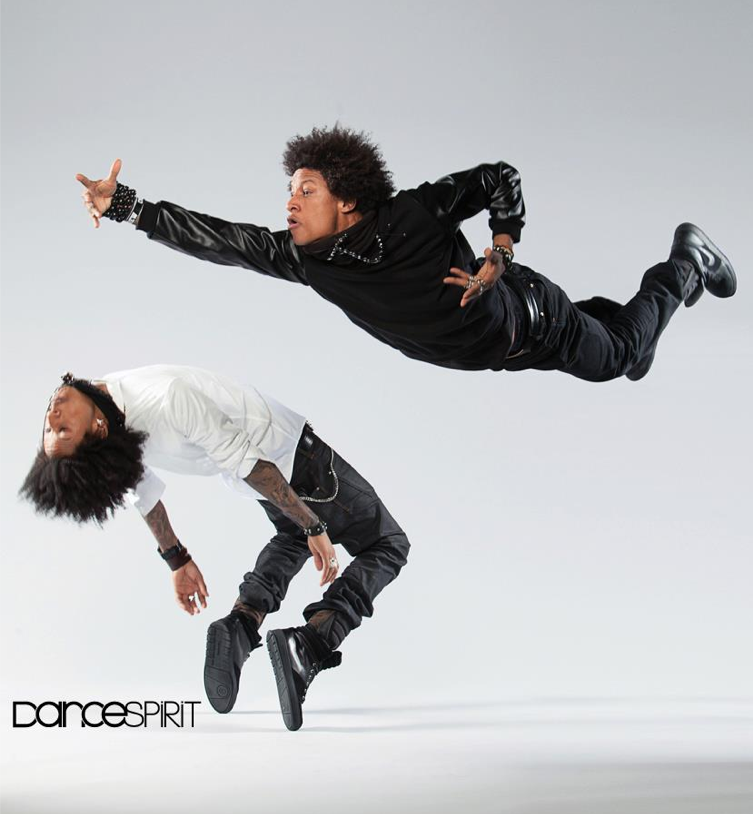 How'd you like to join the ranks of Les Twins? (Photo by Erin Baiano for Dance Spirit)
Quiz time: What do Les Twins, Lil' Buck, the Syncopated Ladies, Christina Ricucci, Sean Lew and the Control Freakz have in common? If you answered: DS is obsessed with all of them, you wouldn't be wrong. But on Friday, August 29, this talent-packed crew (along with some other big names in the industry) will be sharing more than just our undying love—they'll be sharing the stage.
The occasion is DanceOn Spotlight: The Ultimate Dance Experience, a free event in L.A. to support the upcoming dance movie, Breaking Through. If you haven't heard of this movie yet, it's kind of an awesome concept. Written and directed by John Swetnam (Step Up All In) and produced by John Legend, Breaking Through celebrates the YouTube generation of dancers. It will utilize a combination of found footage—namely YouTube clips of various internet-sensations—and filmed footage. (Shout out to supervising choreographer, and fellow YouTube giant, Ian Eastwood!)
Some of the filming will take place at next Friday's event. And get this: You could have a chance to be one of the dancers caught on film. Here's how it works: Submit a video of your best stuff (anything from solo to group work) to DanceOn.com. The Breaking Through team will consider all video submissions to be included in the found-footage portion of the movie, but three lucky winners will also get a chance to perform live at The Ultimate Dance Experience. Check out the clip below, where John Legend himself explains the contest, then head on over to the DanceOn.com for even more exciting details!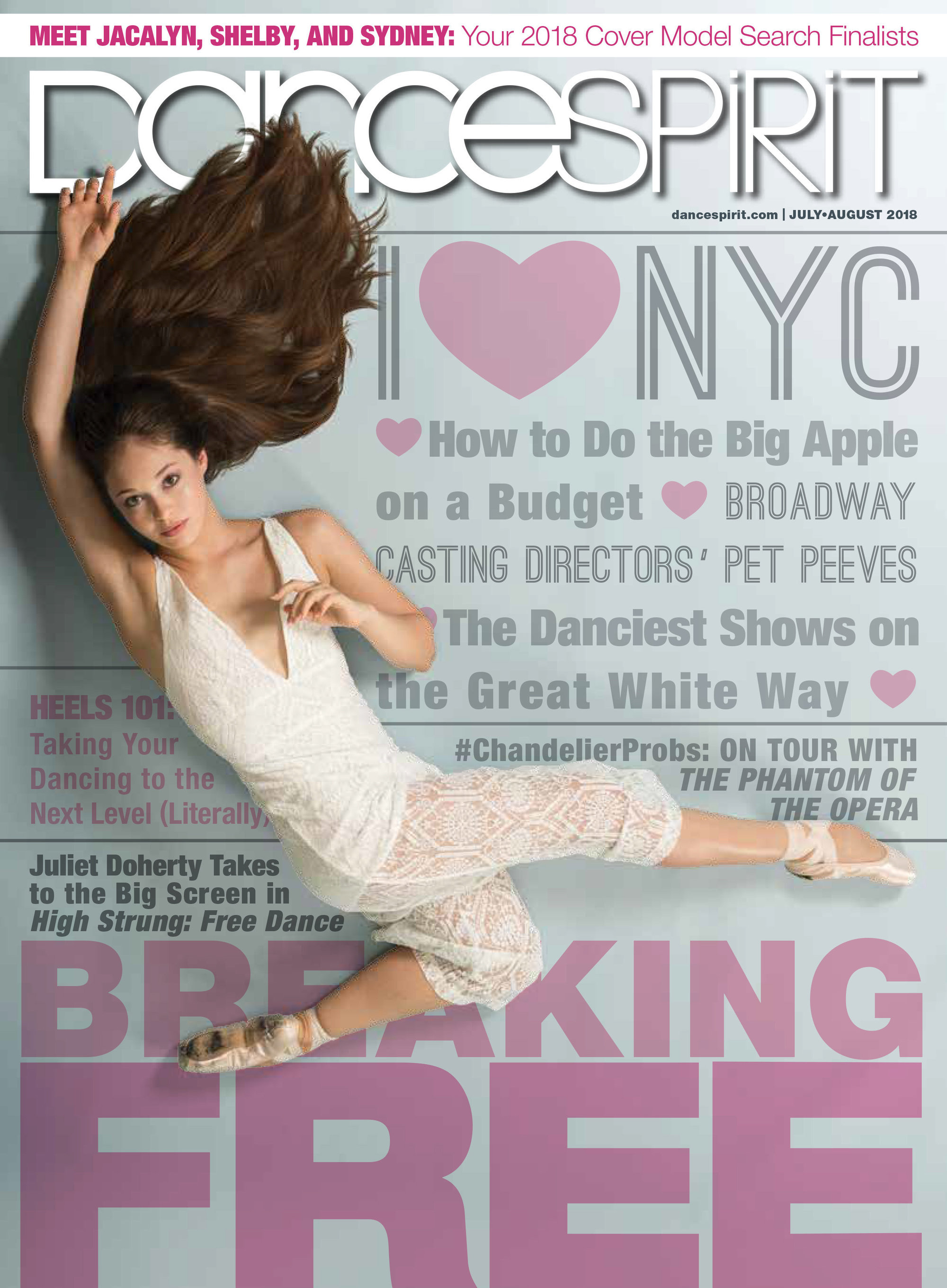 Get Dance Spirit in your inbox