Jun. 11, 2013 01:22PM EST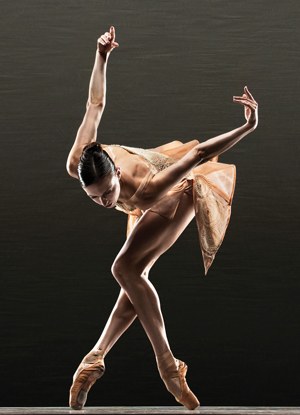 Meredith Webster (by RJ Muna)
Alonzo King LINES Ballet veteran Meredith Webster has a presence that goes beyond movement, filling not only the stage but the entire room with an energy that starts deep inside her core. Whether delicate and fluid or strong and aggressive, Webster's dancing has a sense of grounded security that captivates.
Webster grew up in Manitowoc, WI, where she studied with Jean Wolfmeyer. She also trained at The Harid Conservatory and Pacific Northwest Ballet School, and received a BS in environmental science from the University of Washington in 2003. While in college, she danced with Sonia Dawkins/PRISM Dance Theatre and Spectrum Dance Theater. In 2005 she joined LINES, where she continues to impress audiences today. —Nicole Bilbao
Dear Meredith,
I am lucky to say that looking back I have very few regrets. But even though I've definitely learned and hopefully evolved, I feel far from wise. Instead, the more life I experience, the more ambiguities I see—the more I realize I don't know. So I don't have a list of "dos and don'ts" for you. What I can do is tell you some of the things that are important to me now—things I'm still working on in life and in the studio. A person can get infinitely better at both living life and dancing…so really we're both just starting out!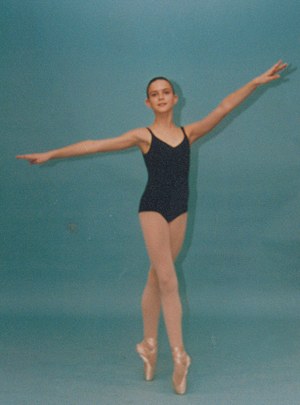 Webster's teenage audition photo (courtesy Webster)
Pirouettes and port de bras are worthy of study, but the skill I've found most valuable is listening. Listen before you speak. Listen to as much information from as many sources as you possibly can. That doesn't mean you shouldn't formulate or stand up for your own opinions, but make sure you hear others', too. Listen to your body. Become aware of its natural tendencies—even if you choose not to follow all of them.
Keep a balanced and broad perspective. Strive to understand yourself and your immediate surroundings ever more deeply. Challenge your boundaries and test your confidence. Respect your obligations and your roots, but cultivate your capacity for empathy, too. 
Give more. Increase your breadth, indulge your curiosity, hear more music, spend more time outdoors. In general, get bigger. The work we do in the studio and onstage is our way of connecting to a knowledge that is bigger than us. You actually already have access to this knowledge; if you keep listening, you will begin to hear it more and more clearly.
Love, 
Meredith
Feb. 11, 2013 11:00AM EST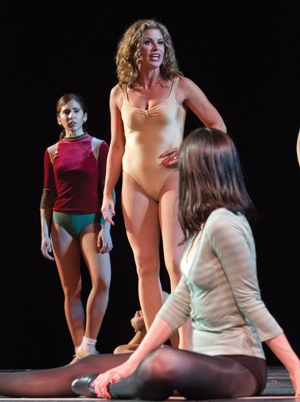 Rak as Sheila in the Paper Mill Playhouse production of A Chorus Line (Jerry Dalia)
Rachelle Rak is the quintessential Broadway gypsy. Over the course of her 25-year career, she's had featured parts in everything from Fosse to Oklahoma! on the Great White Way, as well as leads in a myriad of off-Broadway shows. (You probably also saw her courageous, though ultimately heartbreaking, audition for the Broadway revival of A Chorus Line in the documentary Every Little Step.) Whatever the role, whatever the venue, she lives to be onstage.
Rak trained from the age of 2 with her mother, Rosalene Kenneth, at the Rosalene Kenneth Dance Studio in Pittsburgh, PA. When she was still in high school, she went to an open call for the national tour of Cats—and booked the job. It didn't take long for her to become a familiar face on the musical theater circuit.
Today, in addition to performing, she teaches in NYC, gives master classes throughout the U.S. and U.K. and judges for Access Broadway and Dance Educators of America. She'll be back in the Broadway spotlight this summer as Tess in the new production of Flashdance: The Musical. —Margaret Fuhrer
Dear Rachelle,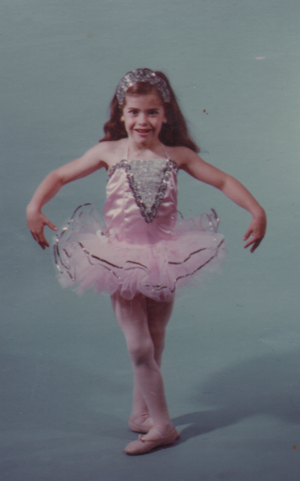 Rak as a young student
I want to let you know that I am here for you. You are loved. That will count for so much as you grow up. When you doubt yourself, jump in. When you are tired, push harder. And when you need to rest, rest.
Winning a medal is a great accomplishment, but don't let it become everything. Titles hold no real truth about you. Don't think of yourself as only a dancer—you are so much more.
When your mother buys you a piano and piano lessons, don't quit. Learn about music. It's a language you will want to understand—it will become a big part of your future. Embrace it and don't be intimidated by it. Start harmonizing now. Oh, and focus more in English class, too. Mr. Fazio is a great teacher.
You have great drive and passion. They might disguise themselves sometimes as a need for stardom and fame, but don't be fooled. There's so much more out there to do and love. And when you do start having those life-changing days, breathe, say a little prayer and then go for it. Full-out. Don't ever mark.
Your mom is in your corner. Be a sponge. She will teach you so many wonderful things. Don't fight it; just listen. Can you tell by now that you may not always want to listen? Haha. But really, listen to your parents. They love you and want what's best for you.
Have a lot of tricks in your back pocket. Start roller skating and learning poi balls now. And remember: "A cartwheel cut-through is always a crowd pleaser."
Don't let anyone put you down or hurt you. Keep God close, and when you lose sight of him, always remember that he is with you. And for your own good, try not to be so bossy.
I love you,
Sas
Jun. 15, 2012 10:42AM EST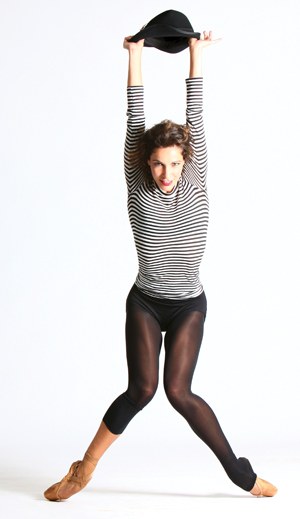 by Jae Man Joo
Complexions Contemporary Ballet's Natalia Alonso dances with fluidity and strength, but it's her fiery presence that makes her hypnotizing onstage. A native New Yorker, Alonso trained at Fedicheva Ballet School, Boston Ballet School, The Ailey School and with Irena Lebedeva. She joined Ballet Hispanico in 2001 and became a principal before leaving for Complexions in 2008. Alonso has commercial cred, too: She has danced on tour with Aretha Franklin and in several Telemundo programs and independent films. In addition to her impressive dance resumé, Alonso has a BA in economics from Wesleyan University and is a certified Gyrotonic instructor. Dying to see her dance? Complexions will perform in Brooklyn, NY, this August.  —Gretchen Schmid
Dear Teenage Me, OK, so you're not perfect. You have to work on your turnout, your teacher keeps yelling at you for swaying your back and your left leg just doesn't go up as high as your right. And all that makes you afraid you're not going to make it as a dancer.
Alonso as a teen
In the meantime, continue to work hard and improve your technique and artistry. Don't force your body to be something it's not. Focus on training correctly to avoid future injuries and develop the best version of yourself. 
Listen: I know things seem a little scary right now. But trust in yourself. Keep working hard. You'll end up where you're supposed to be. 
Ciao for now,
Older and Wiser Me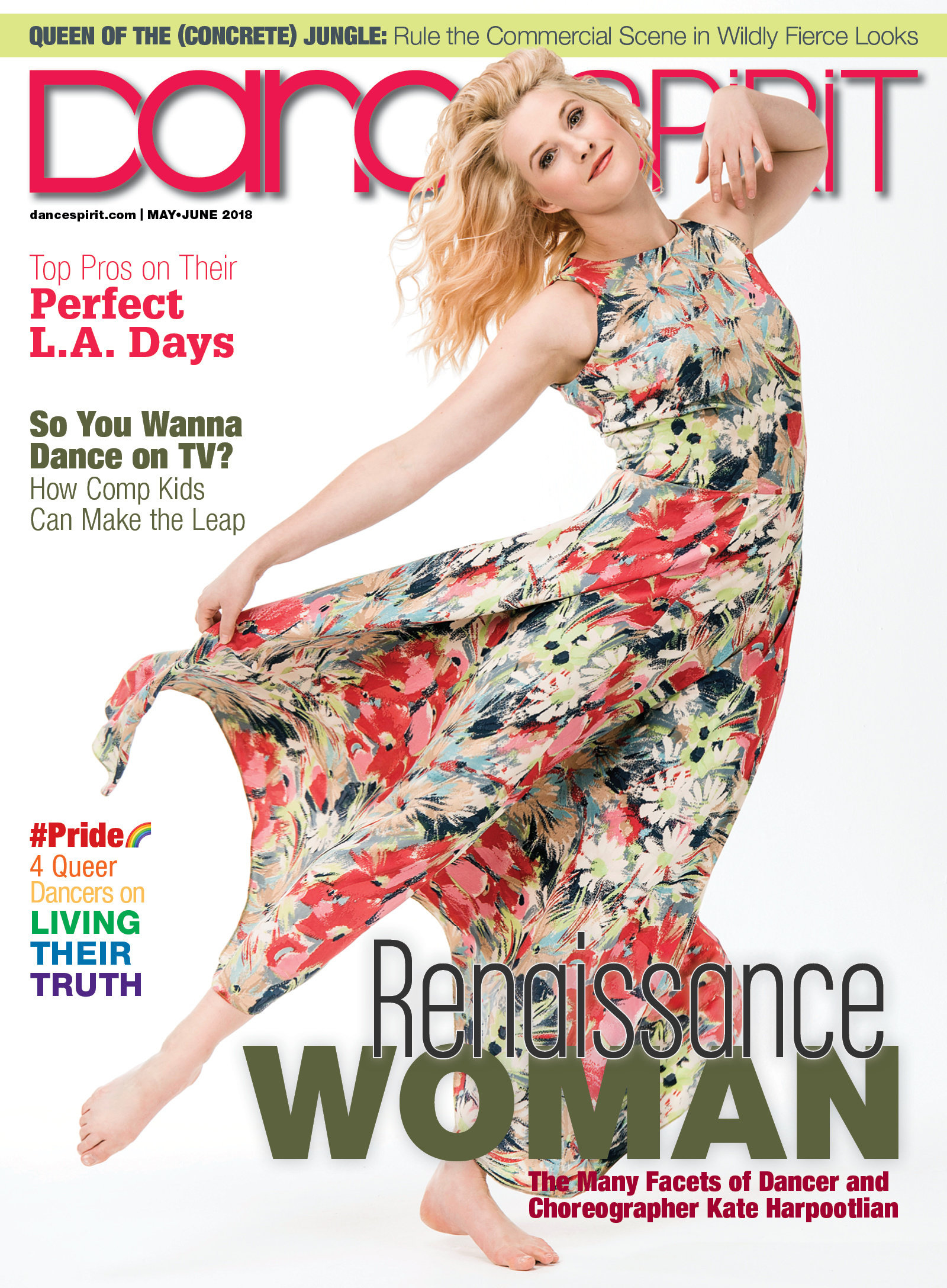 Get Dance Spirit in your inbox