Lloyd Knight perform ing in Martha Graham's Night Journey (photo by Brigid Pierce, courtesy Knight)
Principal Lloyd Knight has become a true standout in the Martha Graham Dance Company thanks to his compelling presence and dynamic technique. Knight, who performs leading roles in iconic pieces like Appalachian Spring and Embattled Garden, was born in England and raised in Miami, where he trained at the Miami Conservatory and later graduated from New World School of the Arts. He received scholarships to The Ailey School and The Dance Theatre of Harlem School in NYC and joined MGDC in 2005. Catch him onstage with MGDC during its New York City Center season this month. —Courtney Bowers
Keep reading...
Show less
Sarah Lane as Clara in The Nutcracker (photo by Gene Schiavone, courtesy American Ballet Theatre)
American Ballet Theatre principal Sarah Lane charms audiences with her bright energy and crisp technique. The San Francisco, CA, native first started dancing at age 4 at a local community center, and at age 7 started training in Memphis, TN, at the Classical Ballet Memphis. Her family later moved to Rochester, NY, where she continued studying at the Draper Center for Dance Education. In 2002, she was a YoungArts Foundation winner in dance, allowing her to become a U.S. Presidential Scholar in the Arts. She joined American Ballet Theatre as an apprentice in 2003, was made a soloist in 2007, and was promoted to principal last fall. Recently, she originated the role of Princess Praline in Alexei Ratmansky's Whipped Cream. Catch her later this spring during ABT's Metropolitan Opera season. —Courtney Bowers
Keep reading...
Show less
Dores André (Photo by Erik Tomasson, courtesy San Francisco Ballet)
San Francisco Ballet principal Dores André's flair for onstage drama and powerful, picture-perfect technique have solidified her as a company standout. She joined the company in 2004 as a corps member, was promoted to soloist in 2012, and in 2015 was awarded the title of principal dancer. Born in Vigo, Spain, André started studying ballet at age 9 before moving across the country to train seriously at the Estudio de Danza Maria de Avila in Zaragoza at age 13. Later, she headed to the States to audition for SFB and was offered a contract. Catch her dancing this month with the company. —Courtney Bowers
Keep reading...
Show less
Photo by Lee Gumbs, courtesy Taja Riley
Taja Riley's bold, full-out presence and unique ability to mix hard-hitting hip hop with smooth, sensual choreography paved the way for her success in the commercial industry. She's danced with music icons like Chris Brown, Janet Jackson, Ne-Yo, Kanye West, 50 Cent, Pitbull, and Bruno Mars, and has assisted with choreography for Britney Spears' Femme Fatale tour, Demi Lovato's Skyscraper tour, and Beyoncé's Mrs. Carter tour. She also appeared in Beyoncé's groundbreaking visual album Lemonade. Raised in Virginia Beach, VA, Riley grew up training at Denise Wall's Dance Energy. Currently, she's on faculty at New York City Dance Alliance, where you can catch her touring the convention circuit. —Courtney Bowers
Keep reading...
Show less
Apr. 11, 2013 11:00AM EST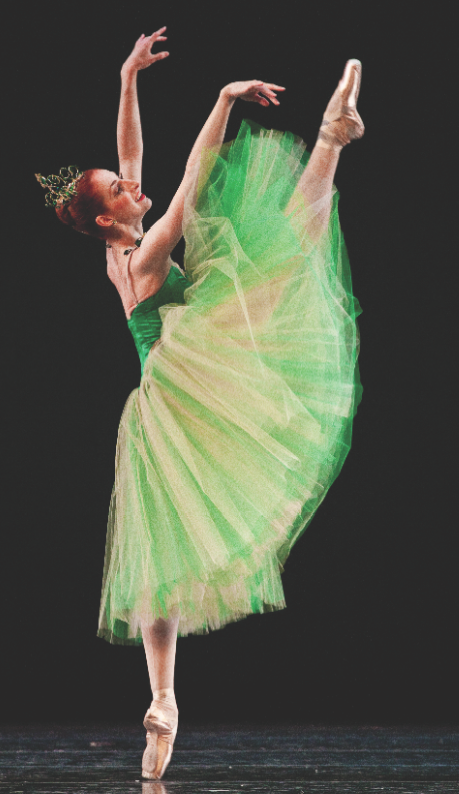 In "Emeralds" from George Balanchine's Jewels (photo by Erik Ostling)
Christiana Bennett's grace, poise and pristine technique have fueled her remarkable dance career. The Ballet West principal has given flawless performances of many coveted roles, including Juliet in Romeo and Juliet and Princess Aurora in The Sleeping Beauty.
Originally from Massachusetts, Bennett trained at The Rock School (then affiliated with Pennsylvania Ballet), the School of American Ballet and Pacific Northwest Ballet School. She was invited to join Ballet West in 1999, and was promoted to soloist in 2003 and principal in 2004. Bennett gained even more recognition when she was featured on The CW's reality show "Breaking Pointe" last year.
The Ballet West dancers return to TV screens this summer in the second season of "Breaking Pointe." Salt Lake City fans can also see Bennett onstage in Ballet West's "Innovations" program in May. —Megan Kirsch
Dear Younger Me,
There are so many things I would like to tell you, but the most important thing to remember is to stay true to yourself. Be truthful and honest at all costs. Never hide your genuine feelings. Always be kind to others even if they aren't kind to you. You may never know what forces are shaping their lives. Compassion for others is key.
Listen to and learn from those around you. Absorb every experience you have, even if you don't think it's an important one. The sum of all your observations will make you the person you will become.
Try to remember people's names when you first meet them. Listen wholeheartedly when they are speaking to you, and make sure you look into their eyes. They may be saying more than you realize.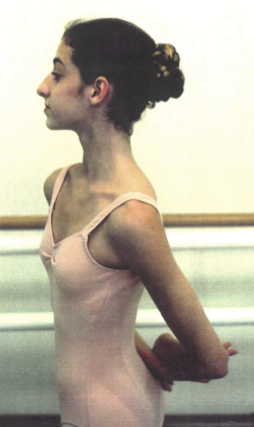 As a teen
Your family is your support system. Don't take it for granted. These are
the people who know you the best and will always stand behind you.
Don't be afraid to make mistakes—it's the only way to learn. Make sure you
try new things. You'll be surprised at how much your opinion can change about something once you've experienced it.
Always have fun and enjoy your life to the fullest. And remember, everything will work out for the best in the end, even if it doesn't seem like it will at the time.
All my love,
Christiana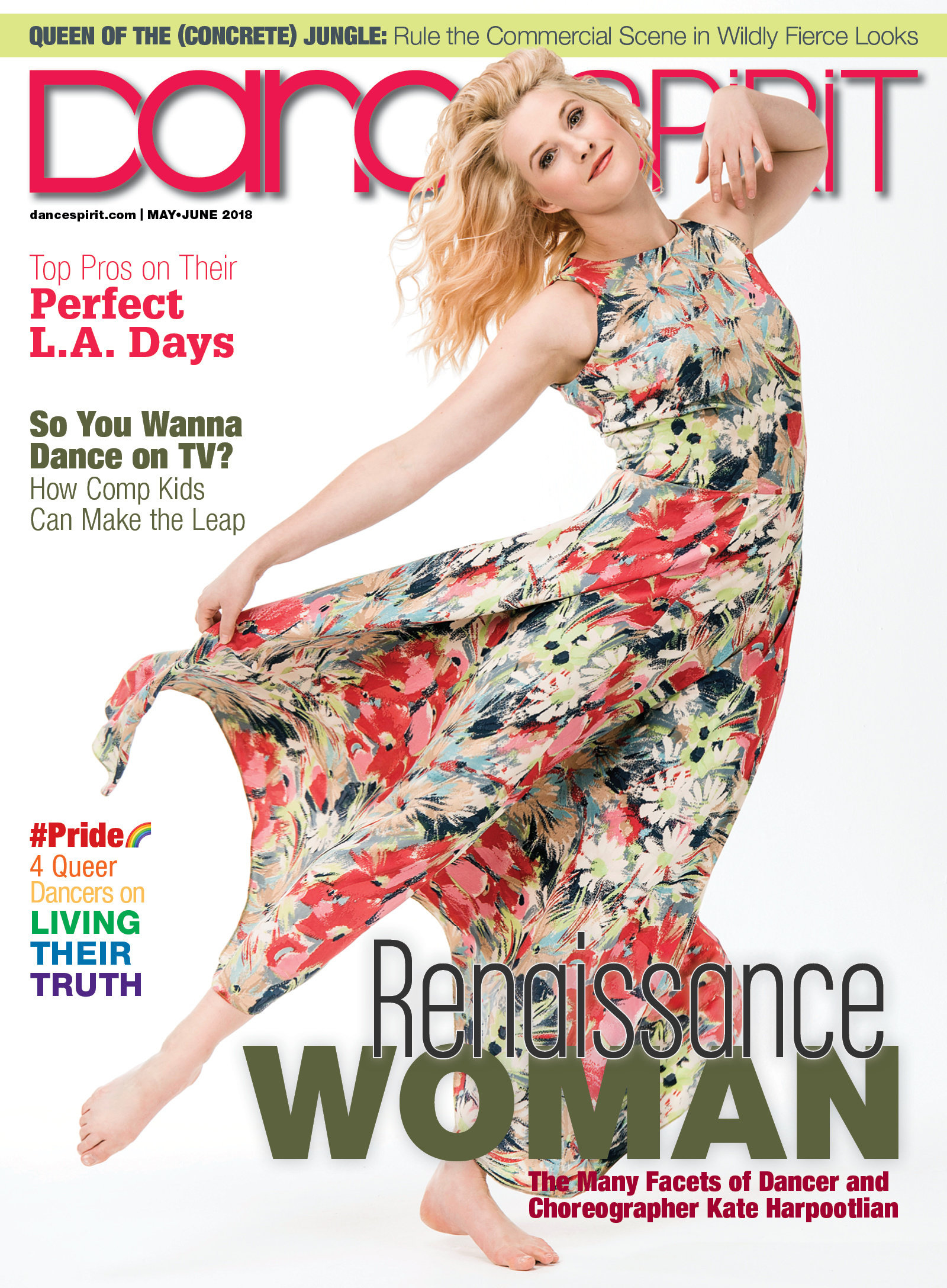 Get Dance Spirit in your inbox