Lee Cherry (courtesy Lauren Adams)
She has movie-star looks and immaculate technique, but Lauren Adams is no superficial beauty: Her greatest gift is her sophisticated choreographic mind. Adams creates deeply felt works—loved by everyone from concert audiences to comp kids—that pulse with an energy at once raw and romantic. A native of Chesterfield, MI, she trained at Shelley's Spotlight (now called Spotlight Dance Works) and went on to perform with IV Dance Company and Jason Parsons Company. Her choreography has been featured everywhere from the Jazz Dance World Congress to the Capezio A.C.E. Awards; she's taught at Broadway Dance Center, Steps on Broadway and The Juilliard School; and she's currently on faculty at 24 Seven Dance Convention. Keep an eye out for her new short film, "Running," which has screened in NYC and will be shared publicly this month. —Margaret Fuhrer
Keep reading...
Show less
Bob D'Amico (courtesy ABC)
Ballroom icon Anna Trebunskaya, who returned to "Dancing with the Stars" this past fall after a five-season hiatus, is both a fierce technician and a firecracker onstage, lighting up performances with her sultry passion. After moving to the U.S. at the age of 17 to pursue a professional ballroom career, the Russian-born Trebunskaya began racking up competition titles— in 2006, she and partner Pavlo Barsuk won third place in the professional Latin U.S. final. These days, when she's not competing for the mirror ball trophy, she's teaching at the ballroom studio she owns with her mom in Hermosa Beach, CA, or taking on acting jobs. (You may have caught her in the last season of "The Newsroom.") Look for her this month on "DWTS." —Courtney Bowers
Keep reading...
Show less
Abrera in The Leaves Are Fading (Rosalie O'Connor, courtesy American Ballet Theatre)
American Ballet Theatre principal Stella Abrera isn't just a breathtaking ballerina who rises to any occasion. The Filipino-American is also the founder of Steps Forward for the Philippines, a charitable partnership with Operation USA that raises funds for those who were affected by 2013's Typhoon Haiyan. Raised in California, Abrera studied dance at the Pasadena Dance Theatre, Le Studio and the West Coast Ballet Theatre. She became a member of the ABT corps de ballet in 1996, was appointed soloist in 2001 and made principal in 2015. Look for her later this month when ABT performs The Sleeping Beauty at The John F. Kennedy Center for the Performing Arts in Washington, D.C. —Mallory Szczepanski
Keep reading...
Show less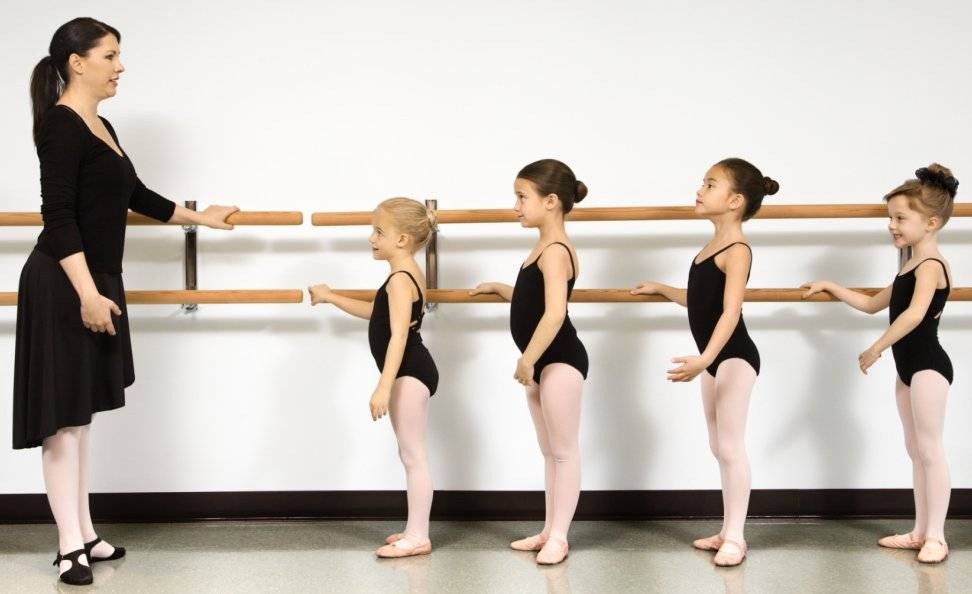 I recently came across a blog entry on the Huffington Post:
"A Letter From Your Dance Teacher,"
by
Keesha Beckford
, a modern and jazz dance teacher. In it, Beckford makes some pretty interesting points. She raises concerns about the feeling of entitlement among today's young dancers—the expectation of immediate fame and success without hours and hours of hard work. She says:
"You come from a generation that has been empowered like none before in humanity. You have been taught to question authority - to do your own thing -- from an early age. Many of you have been raised where 'everyone gets a trophy,' and your teachers, parents and coaches, trying to be encouraging, often praised you just because. Furthermore, in the age of the Internet everything is accessible instantly and effortlessly.
When you are asked to work at something because that is simply what one does, many of you ask 'Why should I? So-and-so made this thing and it went mad viral.' A few people are genuine overnight sensations -- results of our spectacle-hungry, media-addicted culture. Most sudden phenoms, however, have been toiling quietly for years before their 'moment.'
Success is a process."
While she definitely has some interesting thoughts and I don't think they're completely unfounded, I can't say I agree with all of them. Yes, there are entitled dancers that aren't willing to put in the hard work that is necessary for true success. But, I'm happy to report that most (if not all) the young dancers we find ourselves watching, interviewing, obsessing over are putting in countless hours in the studio and on the road at conventions, competitions and summer programs.
However, there's another point Beckford makes that I do agree with. She says:
"Your teacher's job is not to make you like her, not to make you want go have coffee or drinks, or to be lifelong or even Facebook friends. Personally, I like it when I become friends with students. But this happens because before anything else the student trusted me -- my skills and knowledge as a dancer and teacher.
If you don't trust your teacher you might find her corrections disrespectful... It is much easier for your teacher to ignore you, and spend time on someone who makes changes quickly. Only a teacher who thinks you have potential would bother to try to help you. Not disrespectful at all -- exactly the opposite.
And that puts the onus on you, to take responsibility for yourself. If you don't understand why you are getting a correction five times per class or why your dancing is not getting the compliments you'd like, ask!"
Dancers, trust your teachers. They care about you—they want you to succeed! Remember your success is their success. And if you're having trouble dealing with criticism, read this article.
Now you tell me—what do you think? Do you agree with her points? Tell us in the comments below!
Dance Spirit receives tons of letters from readers, and we love it! You tell us about your struggles with and accomplishments in dance and about the dancers on our magazine's pages who inspire you. And often, those letters inspire us. Recently, we got an email from 14-year-old Kayla, whose story of her battle with a devastating knee condition was so heartfelt and brave. I've posted it here, so we can all learn something from her strength.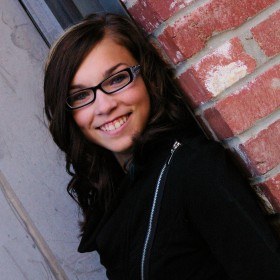 Dear DS,
Dance is my life. I've danced since the age of 3, but this year I lost it.
Since grade five I've suffered from knee pain. At first, doctors said I had too much cartilage, so I had to do a lot of physical activity to wear it down. But they were wrong, and that actually made it worse. That didn't stop me, and I continued to dance.
In early October 2011 I saw a new doctor who diagnosed me with osteochondritis of the knee. This means my cartilage was cracked, and fluid was pushing my bone out from behind my knee. Basically, my bone was about to break off. The disease has four stages (four being the worst), and I was at stage three. I was rushed into surgery on November 22 and had three screws put in my knee to push the fluid out. I was on crutches for 11 weeks, and I was told that I couldn't dance for an entire year. I go into surgery again on March 22 to take out the screws. That's when I will find out if my knee is healed and if I will be able to dance again.
For Christmas I got a subscription to Dance Spirit, and it's how I keep up with dance. I love receiving a new magazine every month, and I spend as long as possible reading it because it's the closest I can get to dancing.
One day soon, I hope to attend dance camps and conventions and improve my dancing enough to try out for "So You Think You Can Dance." I'm excited to see what my future brings!
Sincerely,
Kayla G, 14, Saskatoon, Saskatchewan, Canada
Thanks for sharing, Kayla! Your positive attitude and genuine love for dancing is contagious. DS wishes you all the best for a full recovery and a future filled with dance.
Want to get in touch with DS? Click here to send us an email.


Get Dance Spirit in your inbox