Boston Ballet principal Lia Cirio in Mikko Nissinen's The Nutcracker (photo by Rosalie O'Connor, courtesy Boston Ballet)
It was Valentine's Day when then–16-year-old Lia Cirio auditioned for Boston Ballet—and was hired on the spot. Every year since, Cirio has celebrated February 14th as not only a day for teddy bears and chocolates, but also as the day she became a professional ballet dancer.
Now, Cirio is a principal at the company, and she knows firsthand that it takes more than a solid supply of pointe shoes (though she can go through 30 pairs in a week!) to survive the ballet world. From the glowing highlights to the frustrating letdowns, Cirio shares what it's really like to be a principal dancer in a world-class ballet company.
Keep reading...
Show less
Mar. 23, 2017 01:37PM EST
Commanding, versatile, fearless, sinewy, grounded—it's impossible to describe multifaceted Boston Ballet principal Lia Cirio in just one word. That's partly because she's had a perfectly pointed foot in two distinct corners of the dance world. She joined Boston Ballet II in 2004 and quickly rose through the ranks, becoming a soloist in the main company three years later. Then, Cirio took a yearlong hiatus to tour with the more contemporary Trey McIntyre Project. She returned to Boston Ballet in 2009, was promoted to principal in 2010 and currently performs both contemporary and classical roles. She also dances with the Cirio Collective, created by her brother, American Ballet Theatre soloist Jeffrey Cirio. Catch Lia with BB this fall in John Neumeier's Third Symphony of Gustav Mahler at the Boston Opera House. —Jenny Ouellette
Keep reading...
Show less
Nutcracker is always a bit of a slog. But in the days between Christmas and New Year's? Ayyyyyyyy. Sure, the end of the run is in sight, but that also means you've already put your poor feet through dozens of shows. And without all the holly-jolliness of holiday shopping and cookie baking and present wrapping to distract you from how much your body hurts, YOUR BODY HURTS SO DARN MUCH.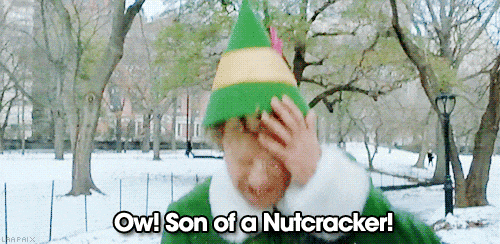 MOOD.
That's why we've rounded up our top five Nutcracker survival tips. Because you need them more this week than ever. Because with a little bit of self-care and a lotta bit of mental steeling, you can do it.
1. Eat smart. You need to fuel that aching instrument of yours properly! Try following former San Francisco Ballet and current Dutch National Ballet dancer Kristina Lind's Nutcracker diet, which involves lots of fish, fresh vegetables and healthy snacks.
2. But also, eat more cookies. Take a tip from former Boston Ballet and now American Ballet Theatre principal Jeffrey Cirio: Cookies are delicious, and boy, have you ever earned them.
3. Mix up your makeup. Have a little fun with it! Why not try out the SUPER big fake lashes for show #30? Or add a little shimmer to your skin for show #35? Boston Ballet principal Lia Cirio (yup, she and Jeff are siblings—so cute) is all about glitter: "I love getting to sparkle for the audience, especially the children."
4. Play a Nut brain game. When Kathryn Morgan was doing 40+ Nutcrackers a year with New York City Ballet, she and her castmates would fight the doldrums by thinking of a "theme" for each performance. "We might say, 'Tonight, everyone dance as your favorite Disney princess!' Or, 'Let's be kids playing in the snow on Christmas morning!' " How fun is that?
5. Remember that each and every show, someone in the audience is seeing ballet for the first time. More words of wisdom from Lia C: "Nutcracker helped me fall in love with ballet, and now I'm living my dream. Who knows–I could be helping someone else's dreams come true!"
Merde, all you special Snowflakes!
Ballet
Nov. 11, 2015 04:59PM EST
Super-hard shanks can make new pointe shoes feel like bricks on your feet. That's why dancers have come up with tons of clever ways to bend, cut, score and tape their shanks—adjustments that can significantly improve a shoe's performance. It's a highly personalized process, and often a complete game-changer.
Here are a few of the most common techniques advanced dancers use to customize their shanks. With your teacher's guidance, you can experiment with your shanks to make them look, feel and function better.
Keep reading...
Show less
Nutcracker season is in full swing! We asked Boston Ballet principals (and siblings!) Lia and Jeffrey Cirio for their best tips about how to survive and thrive during the run of performances. Be sure to catch Boston Ballet's brand-new Nutcracker November 23-December 30.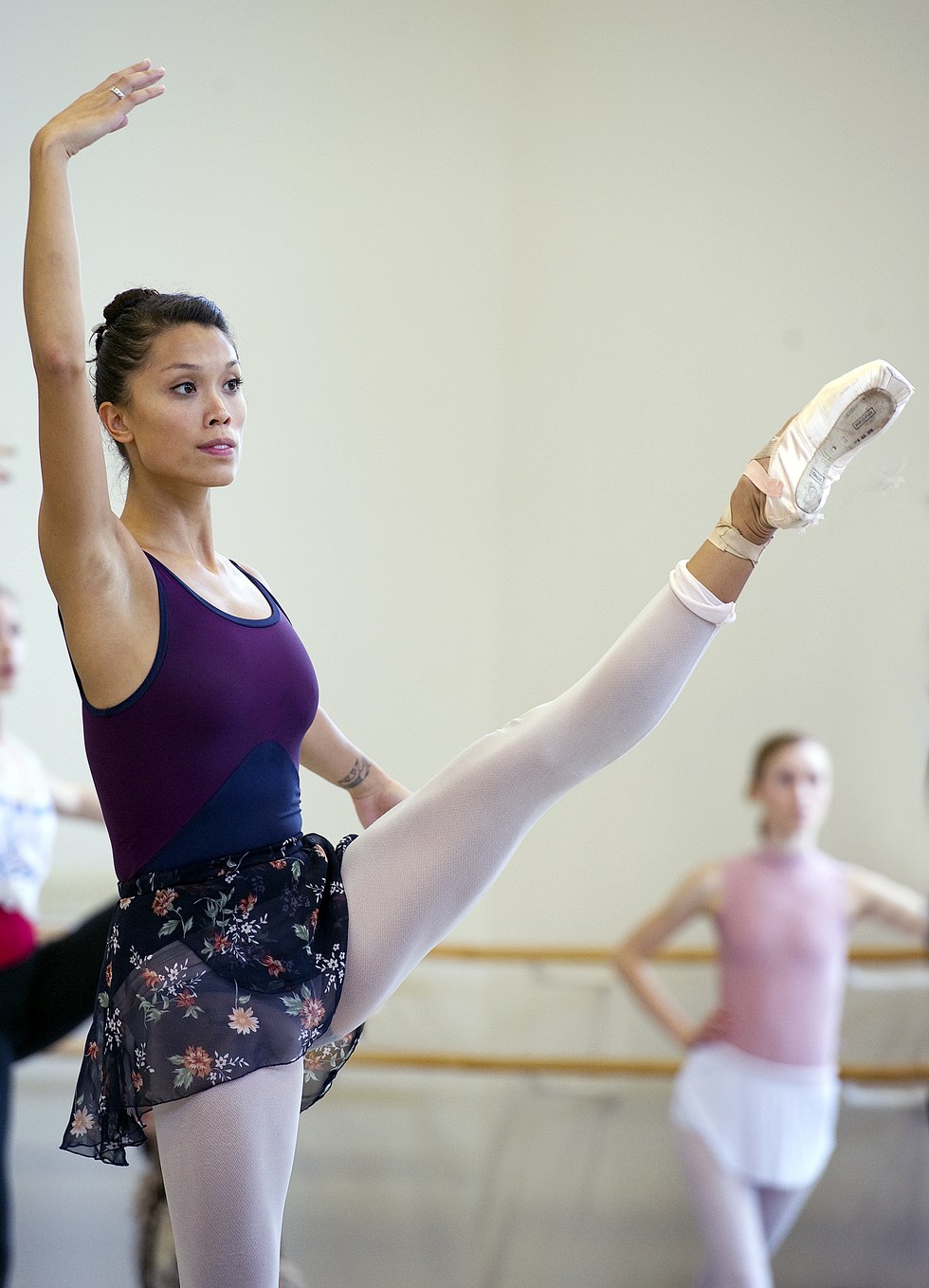 Dance Spirit: What's your favorite Nutcracker role to dance?
Lia Cirio: I know most dancers love Sugar Plum, which I enjoy, but I've always been more drawn to Dew Drop and the Snow Queen. Mainly because of the music--I feel like it flows through my body nicely.
Jeffrey Cirio: I don't really have a favorite--I like them all. I used to love to dance the Harlequin Doll role because I would be done after the first act!
DS: How do you fuel your body each day during the grueling season?
LC: During the Nutcracker season (and any other performance season) I eat bananas and drink coconut water to keep my body fueled with potassium.
JC: I just eat lots of food. Well, maybe I eat more cookies!
DS: How do you keep each performance fresh?
LC: It's always rough doing 40 or so shows, but I try to remember that every show is someone's first time seeing ballet and you have to make it special for them. Nutcracker helped me fall in love with ballet, and now I'm living my dream. Who knows--I could be helping someone else's dreams come true! I also try to appreciate the beautiful Tchaikovsky music.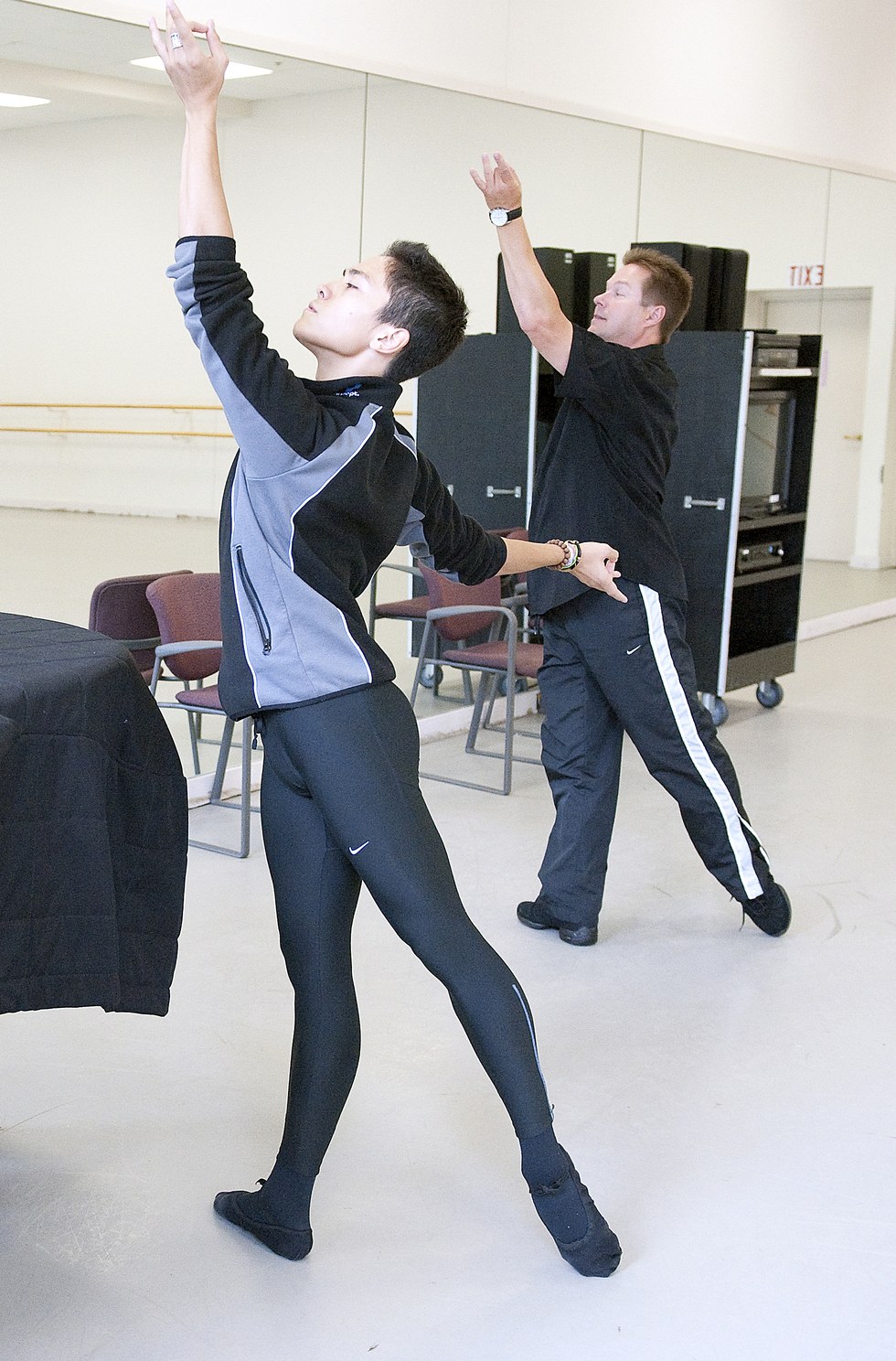 DS: What's the hardest part of Nutcracker season?
LC: Trudging through the snow! I can't tell you how many times I've had to walk through a blizzard and then dance Sugar Plum!
JC: When it's mid-season and you realize you still have 20 shows to go!
DS: What's the best part?
LC: Glitter! I love getting to sparkle for the audience, especially the children.
JC: The fact that it's Christmas. It's a wonderful time of year, filled with faith, love, family, friends and children.
DS: Is there anything you like to do outside of the theater to get into the holiday spirit?
LC: I love Christmas, so it's not hard for me to get into the spirit. I love shopping for gifts for my friends and family, but I also like to make gifts, whether they're scarves made out of t-shirts or zip-ups with painted designs. My friends and I also like to have tree-decorating parties while sipping hot apple cider.
DS: What's the key to a successful Nutcracker run?
JC: It's important to remember is that it's all about the children in the audience. We're there to bring them joy.
I took a bus back to my home state of Massachusetts this weekend to escape from the city for a few hours, and while I was there I managed to catch one of the last performances of Boston Ballet's "Simply Sublime." It's an ambitious title for a program, so I was excited to see if it would live up to its name.
The program seemed at first to be the weirdest combination of dances ever. It started off with Fokine's soft, romantic Les Sylphides, then jumped to Wheeldon's sharp Polyphonia, and finished with Balanchine's vivacious Symphony in Three Movements. After seeing them all in succession, though, I realized that the combination was brilliant: all three are abstract dances focused on the patterns, shapes, and how the movement related to the music.
Check out a great trailer by Boston Ballet here: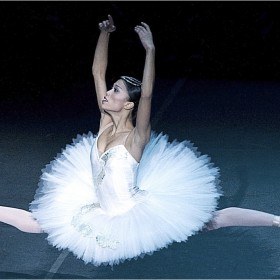 Lia Cirio, the principal in Les Sylphides, was graceful, demure, and strong all at once. However, it was the demi-soloists who really blew me away.  I had never noticed Adiarys Almeida's lush upper body and Rie Ichikawa's musical precision before. The corps was a little messy, though. My mezzanine seat made their not-quite-straight lines and slightly-off counts obvious.  (Then again, being in the Les Sylphides corps is not easy. It brought back memories of being twelve and learning the ballet in Variations class. Kneeling for that long hurts!)
Luckily, Polyphonia was absolute perfection. It may be my new favorite ballet. Four couples in blue leotards performed complicated pointework and partnering to a really bizarre score by György Ligeti. It actually seemed as though the music was composed after the ballet had been choreographed. Lia Cirio again was extraordinary—the girl is pure muscle! At one point, she went from a bridge over Sabi Varga into a back walkover and landed on pointe (!). The whole piece ended with all four women doing a saut de basque and landing in their partner's arms horizontally, in perfect unison.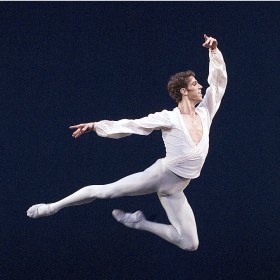 The program ended on a high note with Symphony in Three Movements, one of Balanchine's fun, sassy ballets. The corps, wearing white leotards and ponytails, pranced around in dizzying formations. Then James Whiteside and Kathleen Breen Combes did a pas de deux, and I could have died happy. I'm a huge fan of both of them. (Okay, part of that might be because of James Whiteside's pop star alter ego…)
Overall, it was definitely worth the trip home! While I love being able to see NYCB every weekend now that I live in New York, Boston Ballet was the first company that caught my heart, and "Simply Sublime" was one of their best programs yet.
Apr. 25, 2011 08:30AM EST
Summer intensives are a great way to boost technique and make new friends. They're also just what the name suggests: intense. For most dancers, summer study means leaving home for the first time, dancing many more hours a day than they're used to and trying out different dance styles. But challenging as they are, summer programs are often the most memorable and productive periods in a dancer's training. Check out these tips from 10 notable summer program alums on how to make the most of your experience.
On Thriving in the Classroom
Jason Luks: dancer in White Christmas on Broadway; attended the Slide tap intensive
"When you're learning so much in every class, it's hard to remember everything by the end of the day. Take a minute during lunch to write down combinations and corrections from the morning, and another minute to write notes after the day's classes are over."
Shawn Ahern: Pilobolus Dance Theater; attended American Dance Festival summer course
"Don't be afraid to introduce yourself to your teachers. The connections you make at summer programs can open doors later in your career. 'Please' and 'thank you' go a long way!"
Lia Cirio: principal with Boston Ballet; attended Boston Ballet Summer Dance Program
"We all know competition exists at summer programs, and it's hard to ignore. It can feel discouraging when other dancers get more attention than you or a better part than you. But if you watch carefully, you can learn from what they're doing right—and even from what they're not doing so perfectly."
On Staying Happy and Healthy
Carly Anderson: commercial dancer; attended Pacific Coast Dance Fest
"Stick to your bedtime. Staying up late with friends is fun, but you don't want to be sleepy in class the next day."
Melody Lacayanga: commercial dancer; attended Pacific Coast Dance Fest
"Warm up properly every morning. If you know that your body needs something that isn't in the class warm-up, take a few extra minutes to work out the kinks."
Christiana Bennett: principal with Ballet West; attended Pacific Northwest Ballet Summer Course
"I was homesick almost every summer, and the thing that really helped me was getting involved in different activities. Go on every field trip that interests you. And don't be afraid to call your parents and tell them how you feel. It will get easier!"
Jeanette Delgado: principal with Miami City Ballet; attended Miami City Ballet Summer Program
"Many programs have physical therapists, and it's great to talk with them even if you don't have a serious injury. Injuries often stem from weaknesses; the therapist can assess your weak spots and give you some preventative strengthening exercises to do."
On Trying New Styles
Julia Erickson: principal with Pittsburgh Ballet Theatre; attended Pacific Northwest Ballet Summer Course
"To grow as dancers we have to force ourselves outside our comfort zones. My dad calls it 'repotting': Once you move a plant to a bigger pot, it flourishes in a way it couldn't in the smaller pot. Trying new styles at a summer program—aka the 'bigger pot'—can be scary, but it's also how we improve."
James Whiteside: principal with Boston Ballet; attended Boston Ballet Summer Dance Program
"Watch your teachers very carefully and take in all the details that you can. Each of the many instructors at a summer program has her own style, and the ability to pick up different styles is valuable in today's companies."
Tara Dunleavy: Radio City Rockette; attended the Rockette Summer Intensive
"Don't be discouraged if a movement feels awkward on your body at first. It takes a little while to adjust to a new way of moving."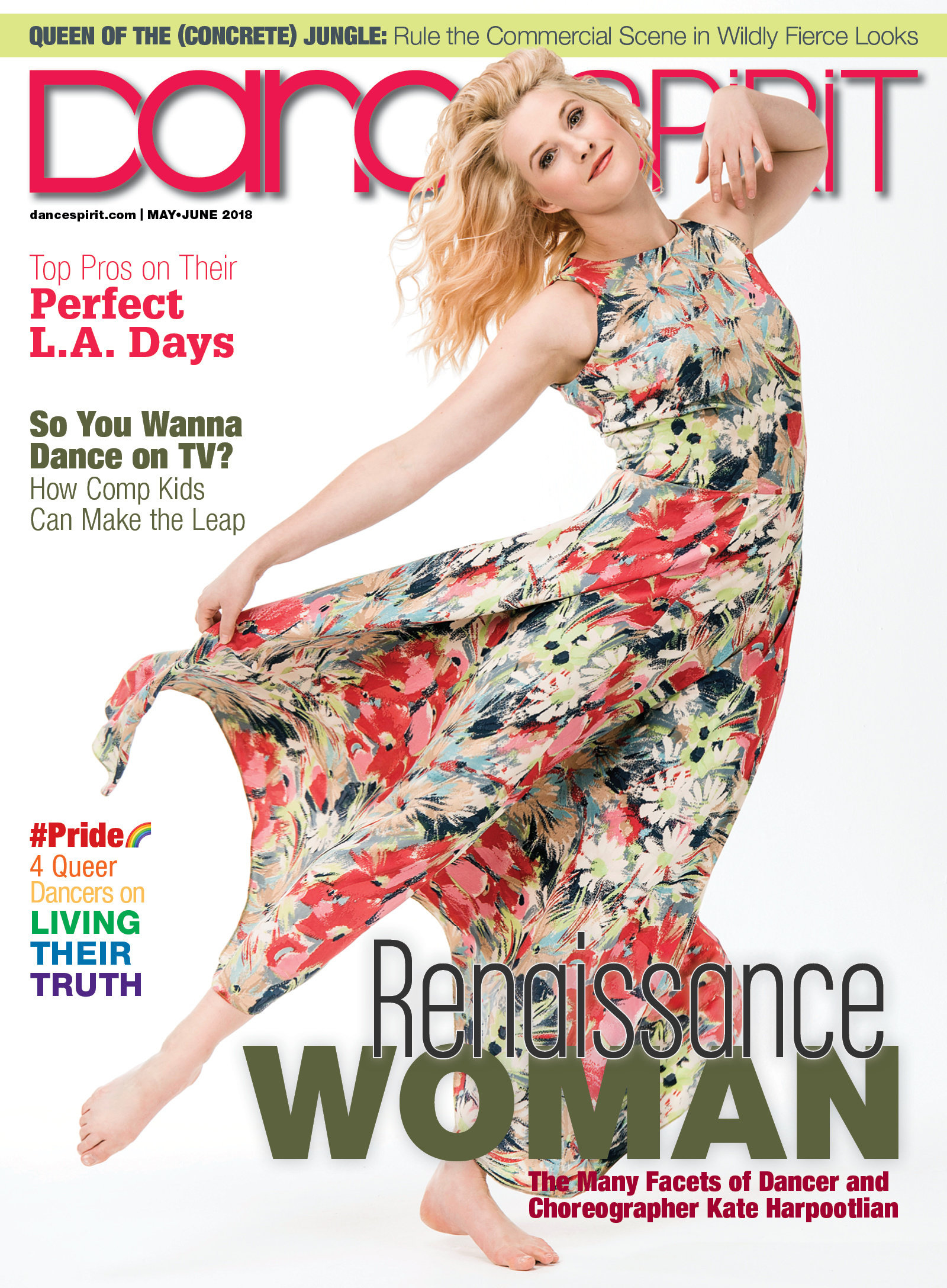 Get Dance Spirit in your inbox