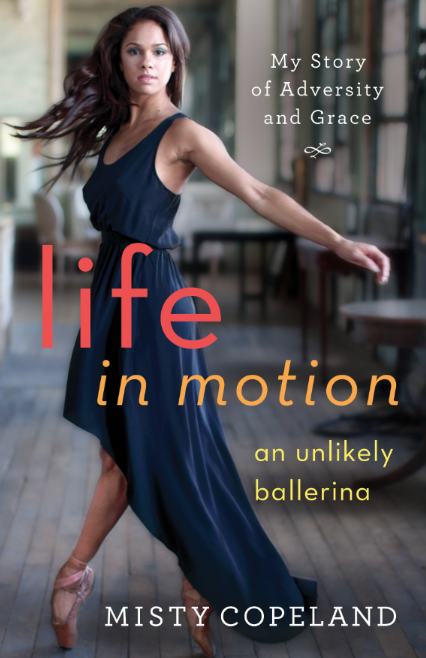 Have you seen Misty Copeland lately? Actually, the better question is: Has anyone not seen Misty Copeland lately? The fantastic American Ballet Theatre soloist has been seemingly everywhere for the past few months, promoting her memoir Life in Motion. Unsurprisingly, Copeland is as poised offstage as she is on, an eloquent spokesperson for black dancers in ballet.
But people in the ballet world aren't the only ones taking note of Copeland: She's found an admirer in none other than President Obama.
In Copeland's memoir, she frankly describes her struggles with her weight—and how she learned to both embrace her body and figure out out a healthy routine that worked for her. So in a way she's a natural choice for the President's Council on Fitness, Sports, and Nutrition. On Monday, the President announced his intention to appoint her to the Council (along with the likes of Rachael Ray and Brooklyn Nets player Jason Collins).
This is, needless to say, totally awesome news. Who better than an incredibly athletic ballet dancer—someone who's struggled with eating issues and come out on the other side—to encourage Americans to get healthy? Congrats, Misty!
And speaking of Misty being amazing: Have you seen her, Cedar Lake's Ebony Williams and Dance Theatre of Harlem's Ashley Murphy on the June/July cover of Pointe? Check it out!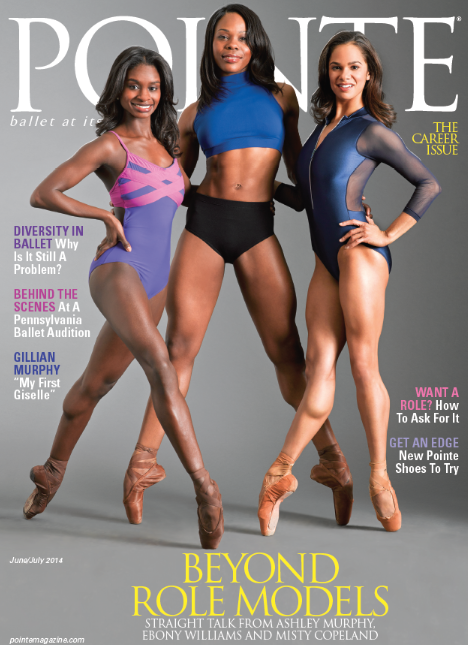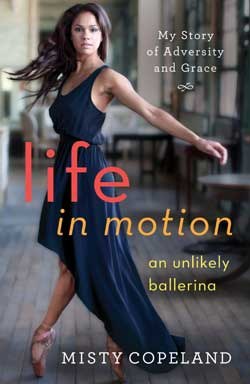 Remember back in 2014, when we first heard that New Line Cinema had optioned the film rights to the extraordinary Misty Copeland memoir, Life in Motion? And then we all did a collective happy dance?
Well, it's time for an even happier dance, friends: The Copeland biopic is now officially in production—and we know a little more about who, exactly, will be involved. Namely, the writer: Gregory Allen Howard, best known for his screenplay for Remember the Titans, is adapting Copeland's book for film. Apparently he's not just a football fanatic but also a "life-long dance aficionado," which bodes well. And Adam Shankman is still on board as a producer, which makes us very hopeful about the caliber of dance and dancers that'll be involved.
The big question remains, though: Who'll play Misty? Will she end up starring as herself? If the role goes to someone with more acting experience, will Copeland be her body double? And will we get to see bits and pieces of ballets Copeland has actually danced during her time at American Ballet Theatre—excerpts from Alexei Ratmansky's Firebird, which was such a career-making moment for her, perhaps? (Slash, please?)
It's still early in the game, but obviously we'll let you know more as we hear it!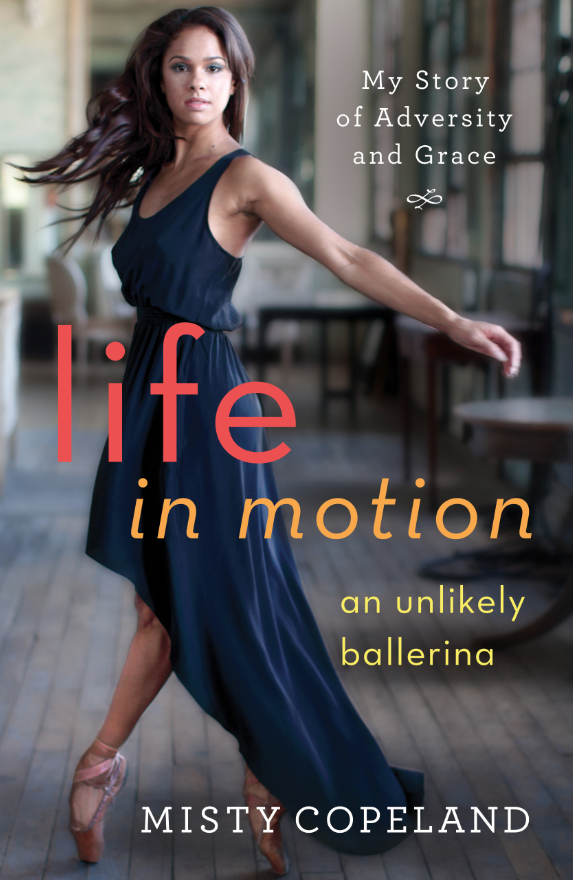 Today in Misty Copeland Is Taking Over the World news:
It sounds like the American Ballet Theatre soloist's inspirational life story is about to become a film. New Line Cinema has optioned a biopic based on Copeland's beautiful memoir, Life in Motion. While the project is still in the early stages of development, the team of producers includes one Mr. Adam Shankman, which means we can go ahead and assume that should this thing get the green light, the dancing will be totally legit (yay!).
Here's a question: Will Copeland end up starring as herself? Not sure if she's into the acting thing, but she did do a pretty bang-up job in that dramatic Under Armour commercial, so...
We'll let you know more info as we hear it!
"I Will What I Want" is Under Armour's slogan for its new line of women's performance gear (i.e. workout undergarments and clothes)—and it's perfect. As dancers, artists and athletes (or as dancer-artist-athletes), the word "No" only goes so far. If we want something bad enough—we can achieve it. We'll put in the extra work and sweat necessary to prove our naysayers wrong. And the result—similar to the outcome presented in this ad—can be magical.
Plus, Misty. You just have to watch:
Chalk this up for reason #5,239 we're obsessed with the ABT soloist.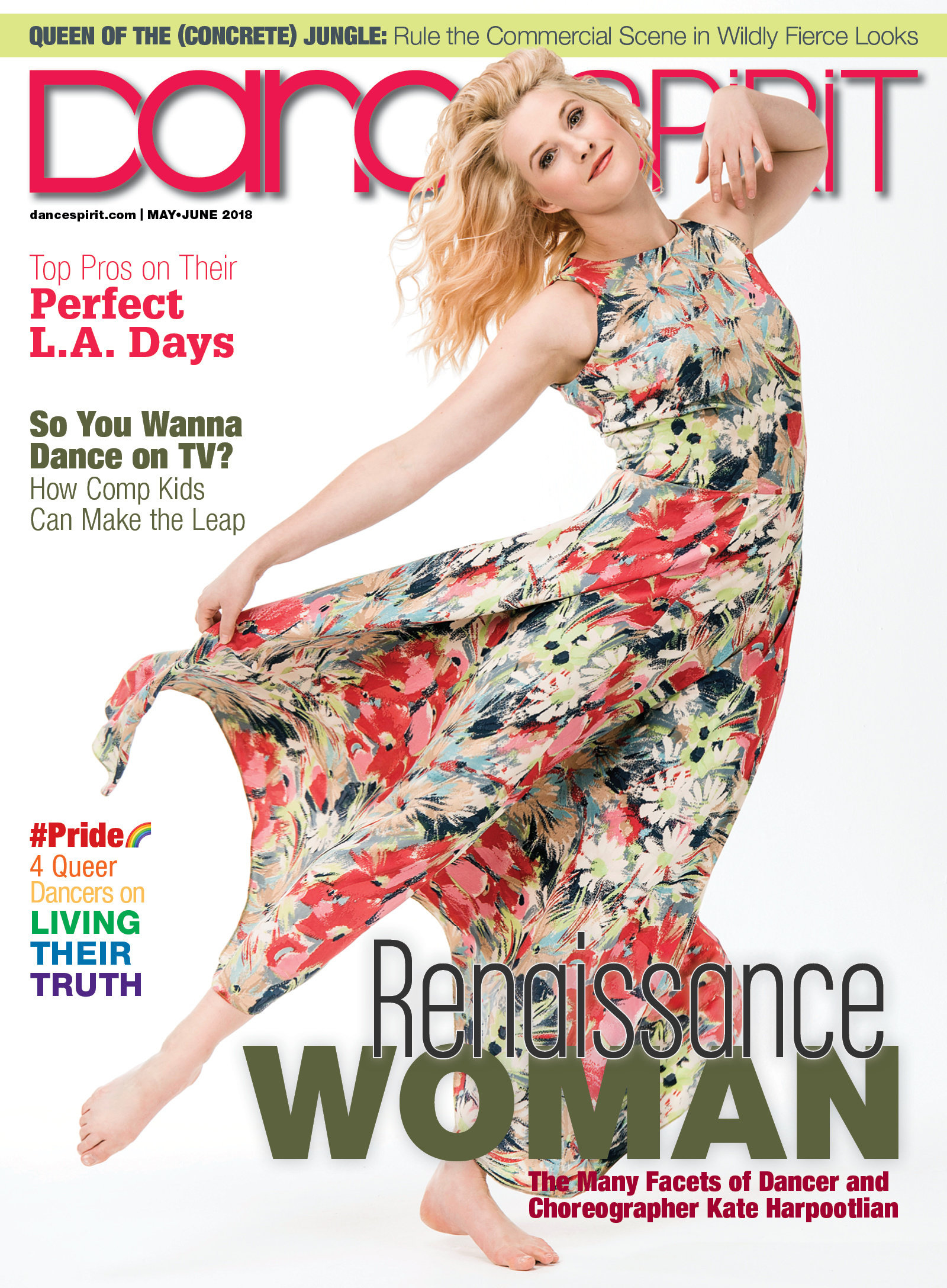 Get Dance Spirit in your inbox