If you're a "Dance Moms" fanatic, you might be feeling a little blue today. The Season 5 midseason finale aired last night, and although there'll be more mom madness to come, you'll have to wait a little while for the rest. Luckily though, the true stars of the shows—the dancers—are seemingly everywhere these days. Chloe Lukasiak recently teamed up with dance video maven Kyle Hanagami and singer Jess Godwin. And just last night, Maddie Ziegler performed on "Dancing with the Stars," augmenting Josh Groban's sweet yet snoozy rendition of "Somewhere Over the Rainbow."
For those of you on Team Nia Sioux Frazier, the teen recently debuted her first single, "Star in Your Own Life," complete with a pretty fab music video choreographed by Mikey Minden. I caught up with Nia Sioux to ask about the show and her burgeoning singing career.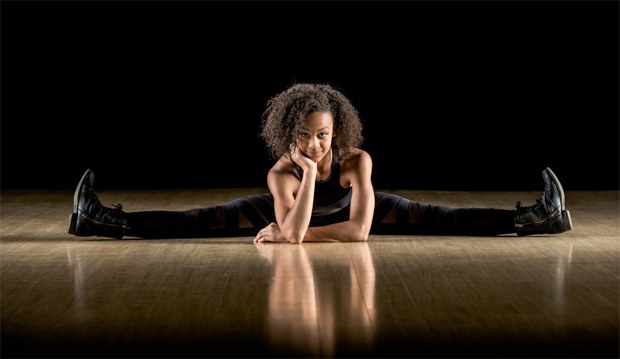 Nia Sioux Frazier, age 13 going on 14 (on June 20!) going on 26 (Photo by David Hofmann, aka @sharkcookie)
Dance Spirit: With more than 1.6 million Instagram followers, and hundreds of thousands on Twitter, you're becoming quite the celebrity.
Nia Sioux Frazier: Well, I don't really think of myself as a celebrity—I think it's just being well-known. But that's been my dream since I was little, and it's incredible how my dream is coming true.
DS: Who are your favorite people to follow on social media?
NSF: Beyoncé and Zendaya, all of my friends from school and my dad. He posts funny things about my family.
DS: What's the best part about being on "Dance Moms"?
NSF: Getting to perform as much as we do. And also having so many fans. It's amazing to think about how many people are out there supporting me.
DS: What's been challenging?
NSF: Not getting to see my family that much. Since I'm in L.A. now, I'm away from my dad, my brothers and my dogs. I miss my friends back at home, too. But we try to keep in touch with Skype and FaceTime.
DS: What do you love about singing?
NSF: It makes me feel good. I love hearing something on the radio and singing along—it makes me feel like I can just be me. I love when the music gets in me and I can just flow with it. It's similar to the feeling I get when I'm dancing.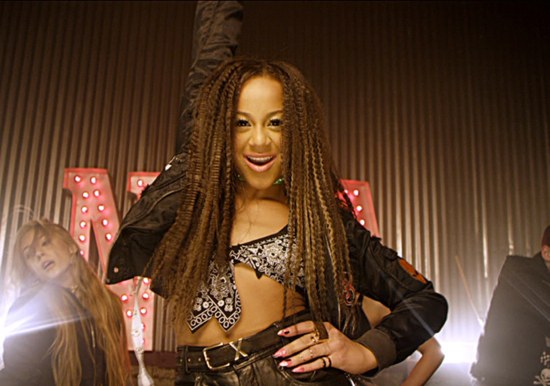 Headed for pop-star stardom (a still from "Star in Your Own Life")
DS: Is there a message behind "Star in Your Own Life"?
NSF: It's about self-confidence. You're already a star, and no one can take that away from you. Know your own worth and be yourself. Everyone else is already taken.
DS: What are your goals for the future?
NSF: To be myself and to keep inspiring others to be who they are. I'd love to be on Broadway, in movies or on Disney or Nick. I'd love to have my own reality show. But my dream job is just to perform. That's what I love.
Watch Nia Sioux's "Star in Your Own Life" below, and you can follow her on Twitter and Instagram to get all her latest news.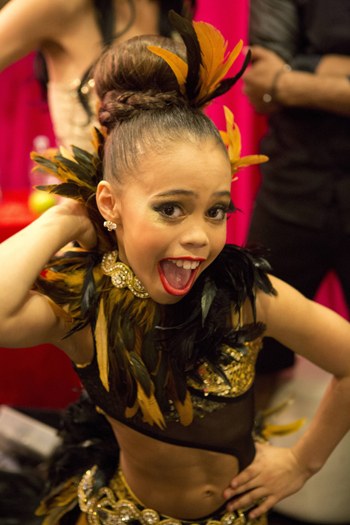 Before a performance at the Reality Wanted Awards, which we'll see on "Raising Asia"
(photo by Adam Taylor)
Watch out, Beyoncé. There's an 8-year-old (soon to be 9!) triple threat blazing trails in the entertainment industry, and nothing can stop her.
You may remember Asia Monet Ray as a member of the Abby Lee Dance Company on "Dance Moms," or from her butt-kicking appearance on "Abby's Ultimate Dance Competition." But starting this week, she's being reintroduced on Lifetime without the wrath of Abby and those Pittsburgh mommies. Asia's new show, "Raising Asia," premieres Tuesday at 10 pm EST, and if the trailer (see below) is any indication, we have 14 episodes—in seven weeks—of amazingness coming our way. Not only is she the cutest ever, but Asia's also got the wit, sass and determination it takes to be a superstar. I caught up with this pint-sized pirouetter to get the scoop on her new show.
What do you love most about "Raising Asia"?
It's awesome because I get to be with my family. I think it's the most time I've spent at my house in years! Everyone will see the work that goes into being a dancer, a singer and an actress—a triple threat, a mega star, a pop star! I'm really excited to see myself on TV again, even though we'll have to TiVo it, because the show's on past my bedtime. And everyone is going to love my little sister. She's really funny.
What was the craziest thing that happened on camera?
My dad and I were hanging out at a place that had mini golf and a go-kart raceway. We were racing, and I told him I was going to beat him. He ended up winning, but when the attendants yelled "Stop!" I accidentally pressed both the brakes and the go pedals, and I bumped right into a parked car. I was OK—I had my seat belt on. But I'm glad no one was in the parked car! That would have been bad, because I think I broke it.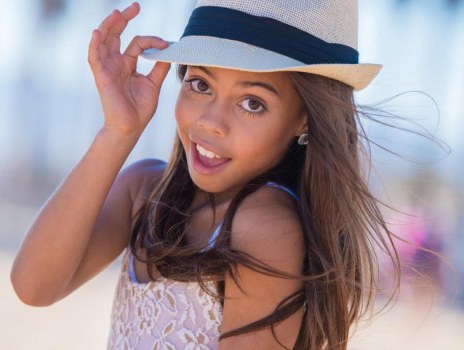 Asia being Asia!
(photo via iamasiamonet.com)
Do you train at a studio?
My schedule is so hectic that I need to study privately. And I'm not competing. I work with choreographers who travel with me and can get me into a studio if we need it.
What's your favorite dance style?
Jazz and hip hop—I was born to be sassy and I can express myself in those styles. But I'm getting a little more used to lyrical.
What's your favorite food?
I love hamburger patties. I also love chicken, brown rice, edamame, miso soup and shaved ice from Icy-licious.
What's one accessory you can't live without?
Lip gloss—and a mirror.
Cats or Dogs?
Dogs, dogs, dogs! My mom will not let me have a dog, even though I've been asking for one basically since I was born. She says it will be too much work; we're already boarding a bird and a fish every time we travel, and we'd have to board the dog, too. I don't think a dog would want to watch me dance and sing all day—she'd want me to play with her, and she'd probably feel really left out and sad when I couldn't. If I ever get one, though, I'd like a teacup Morkie. And she'd have to be a girl dog, because I get too angry with boys—they make messes. I can dress up a girl dog and put nail polish on her little claws. I also like pugs and miniature bull dogs. I love their little front teeth that make them look so angry—but they're so cute!
Want more? Visit her new website iamasiamonet.com to see photos, read Asia's blog, purchase her upcoming debut album and find out where she'll be next.
In the two months since the Season 3 finale of "Dance Moms," fans have been asking: will Maddie, Chloe, Kendall and the rest of our favorite ALDC dancers return for a fourth season?
The answer is yes folks. Lifetime announced that Season 4 will premiere Wednesday, January 1 at 9/8c, with "Dance Moms Special: Guess Who's Coming to the Dance?" airing before the premiere at 8/7c. The rest of the episodes are scheduled to air at the normal time--Tuesdays at 9/8c.
Want to get inside "Dance Moms"? You have a few options:
1. Find out what happened when DS editor Rachel was featured as a special guest on the show...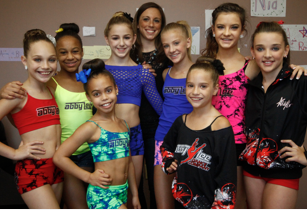 Rachel on set with the ALDC kids! (Photo by Nate Powers)
...and read the resulting article.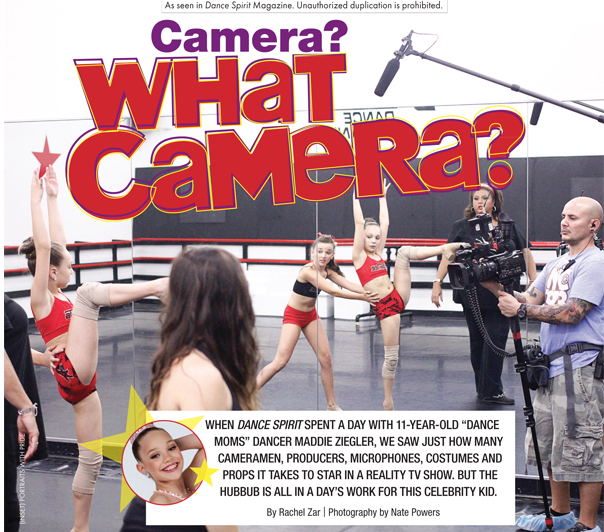 2. Audition to be a dancer on the show! There are still two auditions left, in Atlanta, GA (Nov. 8) and in NYC (Nov. 23). Click here to learn more.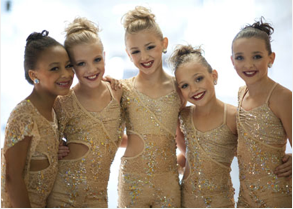 3. Check out our "Win It!" page, where we're giving away a copy of The Best of Dance Moms: The Championship Dances, which features full-length, unedited competition routines...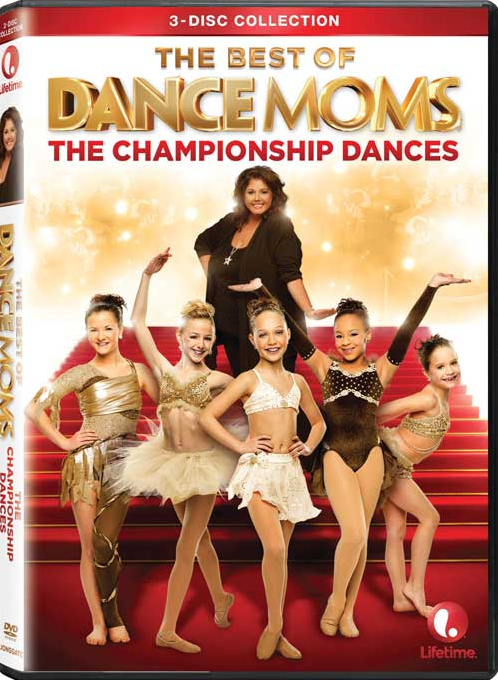 ...and an autographed photo of Maddie Ziegler + a "Team Maddie" bracelet.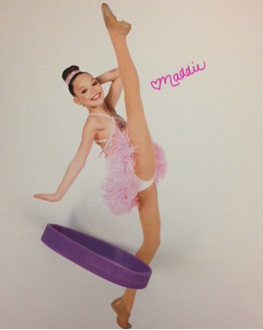 Believe it or not, Dance Spirit editors get star struck too. And that's exactly what happened when Maddie and Chloe from "Dance Moms" visited our office on Friday. We were totally taken aback by how sincere and mature these little dancers were. And despite their constant competition on the show, they're clearly close friends in real life. After all, only BFFs could travel the country rocking matching pink outfits.
They were here to show off their new line of jewelry for Glitzy Girl—bracelets with removable, collectible charms that have fun phrases on them. Some of Maddie and Chloe's favorites said "Team Chloe", "Team Maddie", "Black Swan/White Swan" and "Werk!" So cute! Check them out at www.theglitzygirl.com.
While in NYC, the girls also hosted a fashion show and meet-and-greet at the Westchester Mall to support the Anti-Bullying Pledge (www.antibullyingpledge.com). They told us that they'd choreographed their own routine for the show—in the airport! We love to see celebrity kids using their fame and talent for good. Way to go, girls!
Here's a look at their visit to the DS office:
[portfolio_slideshow id=15430]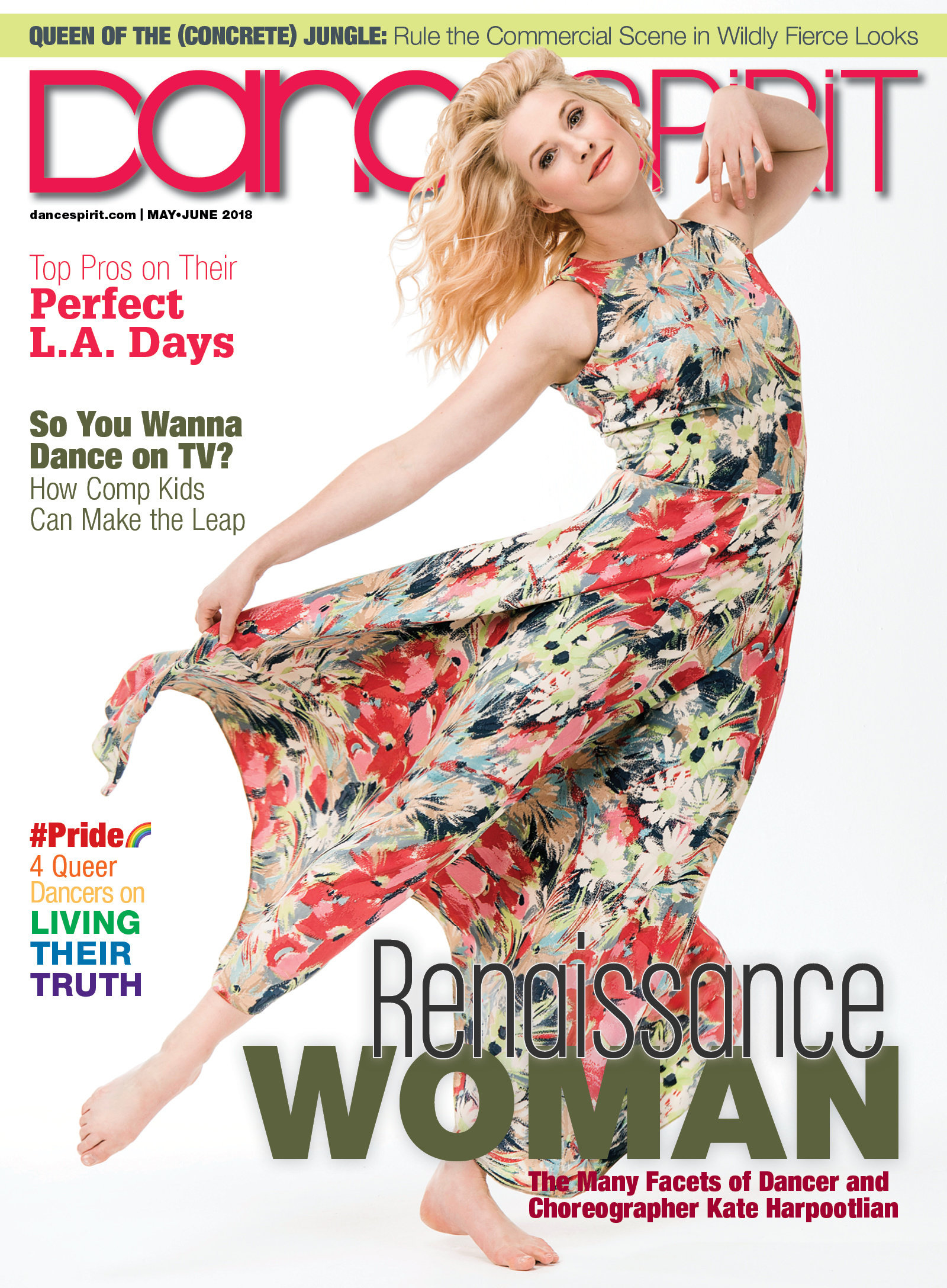 Get Dance Spirit in your inbox