OK, I know it's a little bit early for this, but I'm gonna go ahead and tell you guys my New Year's resolution: In 2015, I resolve to be half...no, a third as cool as the girls of Will "WilldaBeast" Adams' LilBeasts.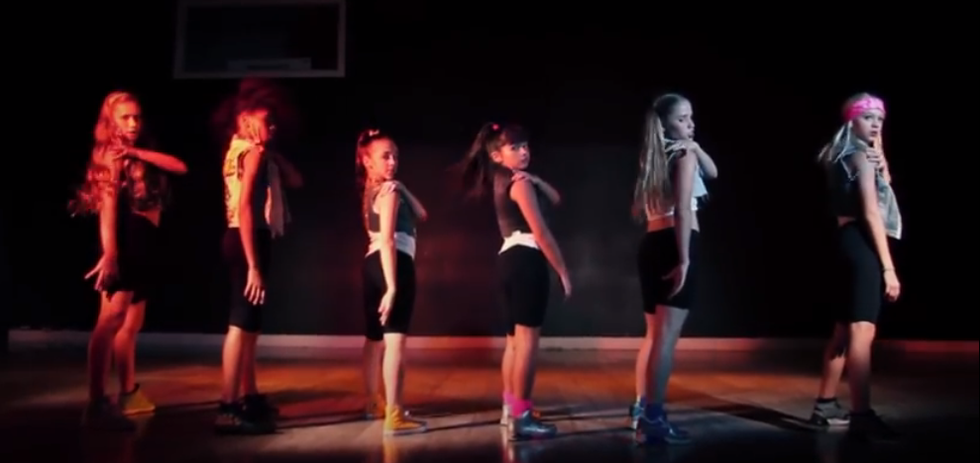 Yaass, ladies.
You know we've been all about the LilBeasts for a while now. So many of the hip-hop minis catching our eyes these days turn out to be WilldaBeast disciples. (Exhibit A: Taylor Hatala.) He sure has a gift for finding and cultivating swag in its earliest of stages.
So why the sudden, new-found need to declare my love and admiration for the lady LilBeasts, in particular? A couple weeks ago, WilldaBeast posted a new video to Ciara's "That's Right," featuring Sydney Rosefsky, Jordyn Jones, Tati McQuay, Kyndall Harris, Kaycee Rice and Lexee Smith. Um...it's amazing.
Got to go start practicing. 2015 is just around the corner!
Who inspires you to dance? It's a tough question—because there are so many possible answers. Here at DS, Misty Copeland encourages us to be ourselves, and to never let the phrase "I can't" pop into our heads. Ricky Ubeda makes us want to stretch for days in hopes of coming close to his gorgeous extension. Kyle Hanagami inspires us to be courageous and honest as artists. Justin Peck motivates us to exercise our creative brains on a daily basis. Chloé Arnold inspires us to harness our #girlpower. Seriously, we could go on for ever...
For many dancers, it's their teachers who inspire them the most. This is definitely the case for the students of Will "WilldaBeast" Adams. (And unless you've been under a rock for the past year or so, you know WilldaBeast is on our inspiration board, too.) Just a quick scan through his Twitter feed will give you a sense of just how many hip-hoppers look up to him, from his crew of LilBeasts to his fellow pros.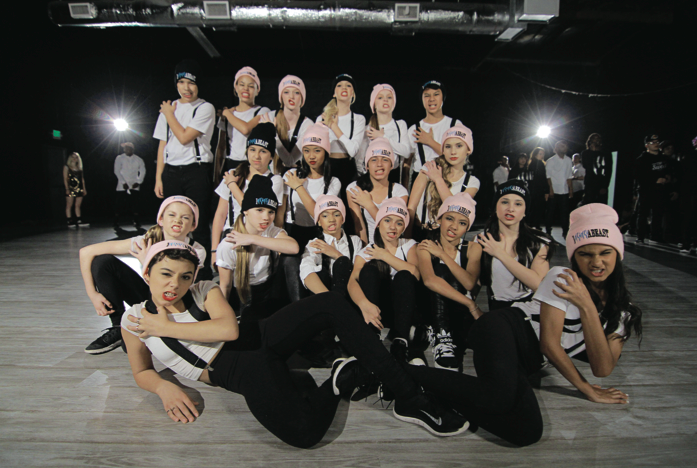 WilldaBeast's LilBeasts (photo by Helton "Brazil" Siqueira)
So who inspires the great inspirer (please pretend that's a word)? This week, WilldaBeast released a video answering that question. It opens with the quote:
"Michael Jackson inspired me to inspire others. This project is made out of the respect and love for him and Janet. Show love not hate. Enjoy." —WilldaBeast Adams
The video is a remake of Michael and Janet's 1995 music video "Scream." Janelle Ginestra plays the Janet to WilldaBeast's Michael, and the two pay homage to the original choreography for much of the video. The bottom left corner of the frame plays the original music video, so you can see how the remake matches up. But we couldn't resist the opportunity to have a little fun with Photoshop.
We've got WilldaBeast and Michael...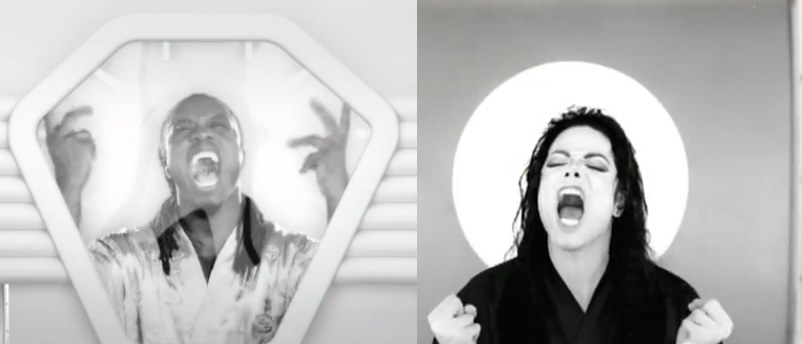 ...Janelle and Janet...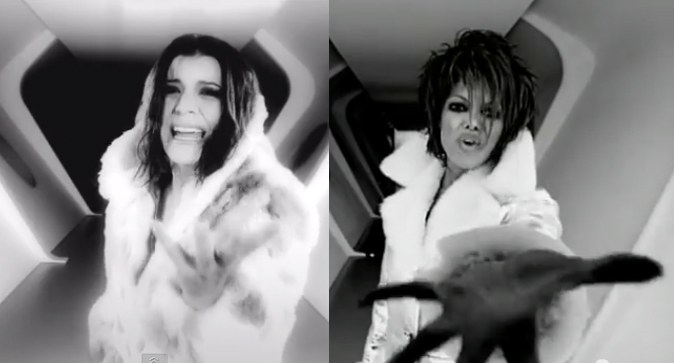 ...some classic MJ choreo...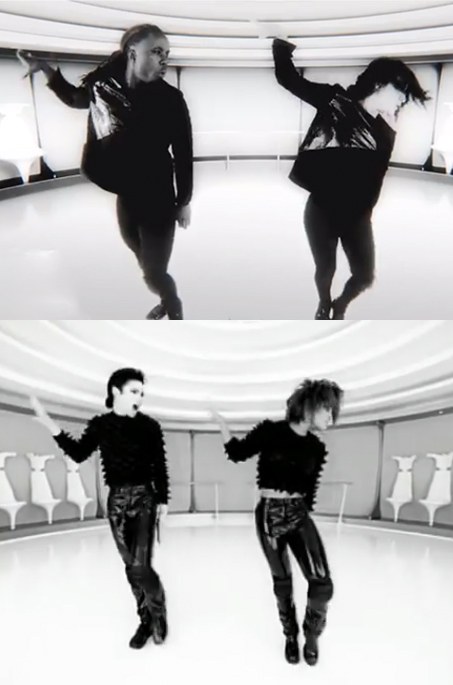 ...and just utter fierceness.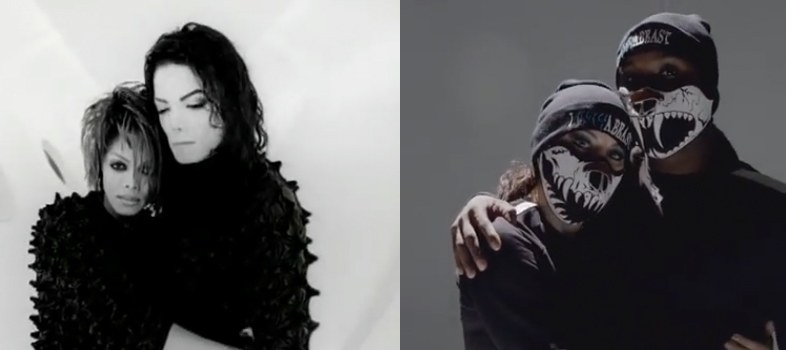 Notice how that last picture of WilldaBeast and Ginestra is in color? That's because about a minute through the video, they break away from the original choreo to really make it their own. And, tbh, that's my favorite part. Enjoy!
It's getting kind of absurd how frequently talented hip-hop littles are popping up on our radar recently. That's why we just had to take a closer look at the kids dominating the scene in our brand-new hip-hop issue. (PSA: Turn to p. 47 of your April issue to learn more about littles like Taylor Hatala, then obsess over the gloriousness that is the Brooklyn Nets Kids on p. 42.)
Of course, we have Will "WilldaBeast" Adams to thank for discovering and nurturing many of these tiny talents. But he's not the only one: Choreographer Alexander Chung of NXG Crew is getting the under 12 crowd to rock some pretty challenging hip-hop choreo, too.
Recently, he released a video featuring a few familiar faces—Taylor Hatala, Bailey Sok and Kenneth San Jose—and some fresh ones—11-year-old Kesh Kesh and 12-year-old Ryan Phuong. OMG, you guys—so. good. The choreo is gritty and rough, while still being relatively kid-appropriate, and the tweenage dancers definitely do it justice.
Go ahead and revel in the awesomeness. (And be on the lookout for a cameo by Taylor's 8-year-old sister Reese, aka the cutest bouncer ever.)
At the risk of sounding like my mom, I have to ask: Seriously, what are they feeding kids these days? And, more importantly, where can I get some?
You might want to sit down for this. One of our favorite #lilBEASTs, Gabe De Guzman, and his fellow beast, Kenneth San Jose, absolutely kill Will "Willdabeast" Adams' choreography to Ludacris' "How Low."
Not only are these kids the definition of "full out," but they also manage to showcase their individual styles and personalites within choreography that's almost too intricate to keep track of. As Adams mentions in the video's description, these kids aren't just learning the steps—they're in full performance mode as soon as they step onto the floor.
We can all take a little bit of inspiration from these hard-hitting hip-hop littles. Enjoy!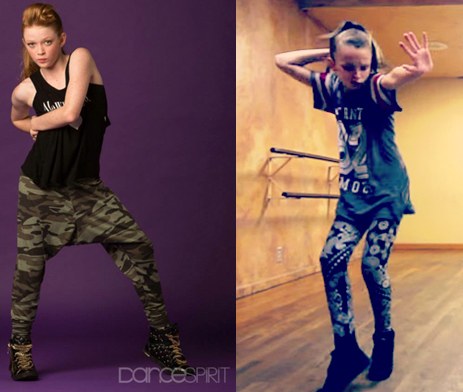 (left) Larsen Thompson in the November 2013 issue of DS (photo by Erin Baiano); (right) Taylor Hatala (via YouTube)
OK, here's a little #girlpower for your Saturday morning.
Take Larsen Thompson, the 15-year-old hip-hopper whose stacked resumé includes several commercials, "The Ellen DeGeneres Show," a Kyle Hanagami video, Willdabeast's LilBeast videos, the title Elite Protégé for The PULSE on Tour 2013/2014 and several appearances in Dance Spirit.
Add Taylor Hatala, the 11-year-old over-night Internet sensation, whose viral hip-hop videos took her to "The Ellen DeGeneres Show" and beyond (and who also happens to be a LilBeast).
The result: We've got a serious hip-hop power duo on our hands. The two young ladies teamed up with choreographer Janelle Ginestra in a hip-hop video of epic proportions. It's got quirk, it's got power, it's got swag, it's got sass...it's got everything we've come to expect from them. Long story short, these two ladies prove, yet again, that hip-hop littles do. it. big. Enjoy!
Last night's Super Bowl was nothing if not memorable. It was a football lover's dream: the neck-and-neck scoring, the absurd yet impressive "juggle catch" and the last-minute rookie interception that saved the game for the New England Patriots. In the end, Patriots quarterback Tom Brady was named MVP. But let's be honest, this year's Super Bowl had two MVPs, and neither of them were wearing jerseys: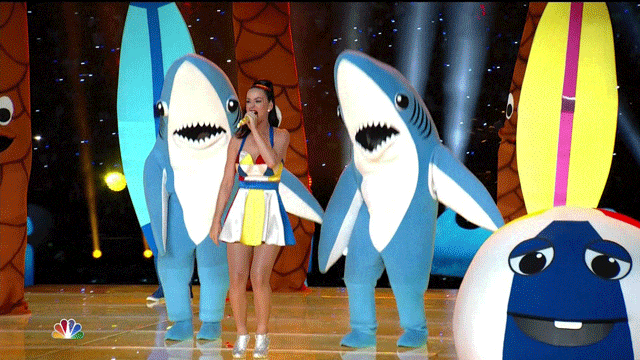 Yep, America has fallen in love with Katy Perry's dancing sharks. Just look at them nail the choreo! Our favorite part was when Left Shark started really feelin' that teenage dream, and just...sorta...went for it.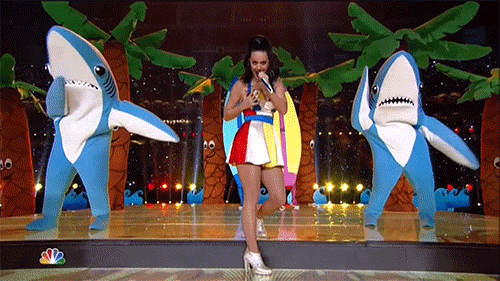 So who are the mysterious men behind the masks...err...shark suits? Katy Perry backup dancers Bryan Gaw (Left Shark!!) and Scott Myrick. Way to go, guys, you made all of our nights (/weeks/lives). #spiritanimalstatus
OK, enough shark talk. Let's discuss some other equally jaw-dropping highlights of Perry's halftime show. First, there was her Katniss-inspired entrance for "Roar"...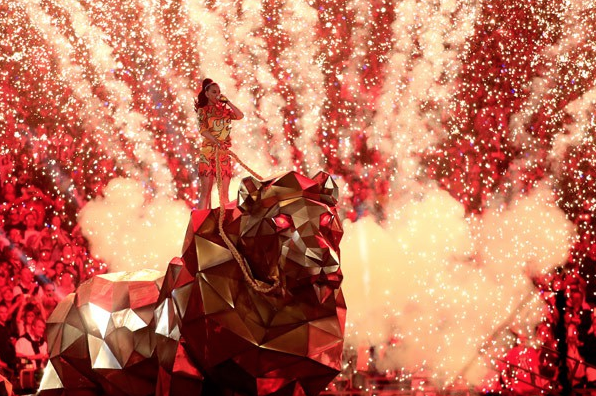 Talk about a girl on fire. (Photo by Andy Lyons/Getty Images)
...then, her "Dark Horse" backup dancers decided to ignore gravity...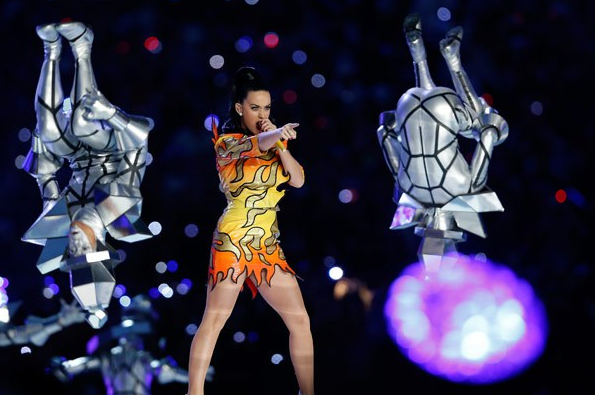 Horses, identify yourselves! (Photo by Andy Lyons/Getty Images)
...and after that, Missy Elliot made a three-song appearance (because, why not) with backup dancers performing some pretty incredible choreography by Tricia Miranda. If you, like us, found yourselves wondering, Wait, don't those four insanely talented kids in front look super familiar?, you're not crazy. That'd be Charlize Glass, Will Simmons, Kaycee Rice and Gabe De Guzman, repin' Will "Willdabeast" Adams' LilBeasts.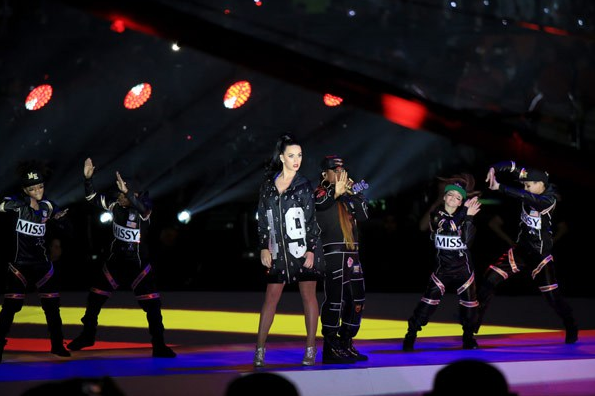 (L to R) Charlize, Will, Kaycee and Gabe with Katy Perry and Missy Elliot. NO BIG DEAL, GUYS. (JK, it's the hugest deal.) (Photo by Christopher Polk/Getty Images)
And with that, dancers everywhere nearly passed out from the sheer gloriousness of it all. Did you miss it? No worries! Catch the entire halftime show below:
OK, just one more shark GIF—because we're so happy someone took the time to do this: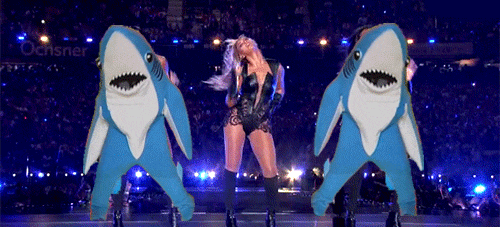 When I was hanging out at Dancerpalooza last week, I couldn't get over Will "Willdabeast" Adams' classes. First of all, dude is an insane dancer—super clean, so that every movement reads with perfect clarity. ("So You Think You Can Dance" loves him, too: Last week, he choreographed for the show for the first time.) But he's also a talented teacher, able to break down his intricate steps in a way that even the youngest dancers can understand.
Which probably explains why he's so popular with some of hip hop's tiniest talents. In fact, Willdabeast has a crew of these fantastic kids—the LilBeasts—and the group just released a new video.
It's got Beyoncé. It's got John Legend. It's got Lil' Jon. And, most importantly, it's got some of our favorite littles, including Sean Lew (who makes the world's cutest emcee) and Larsen Thompson.
In Sean's words: Welcome to the #immaBEAST show.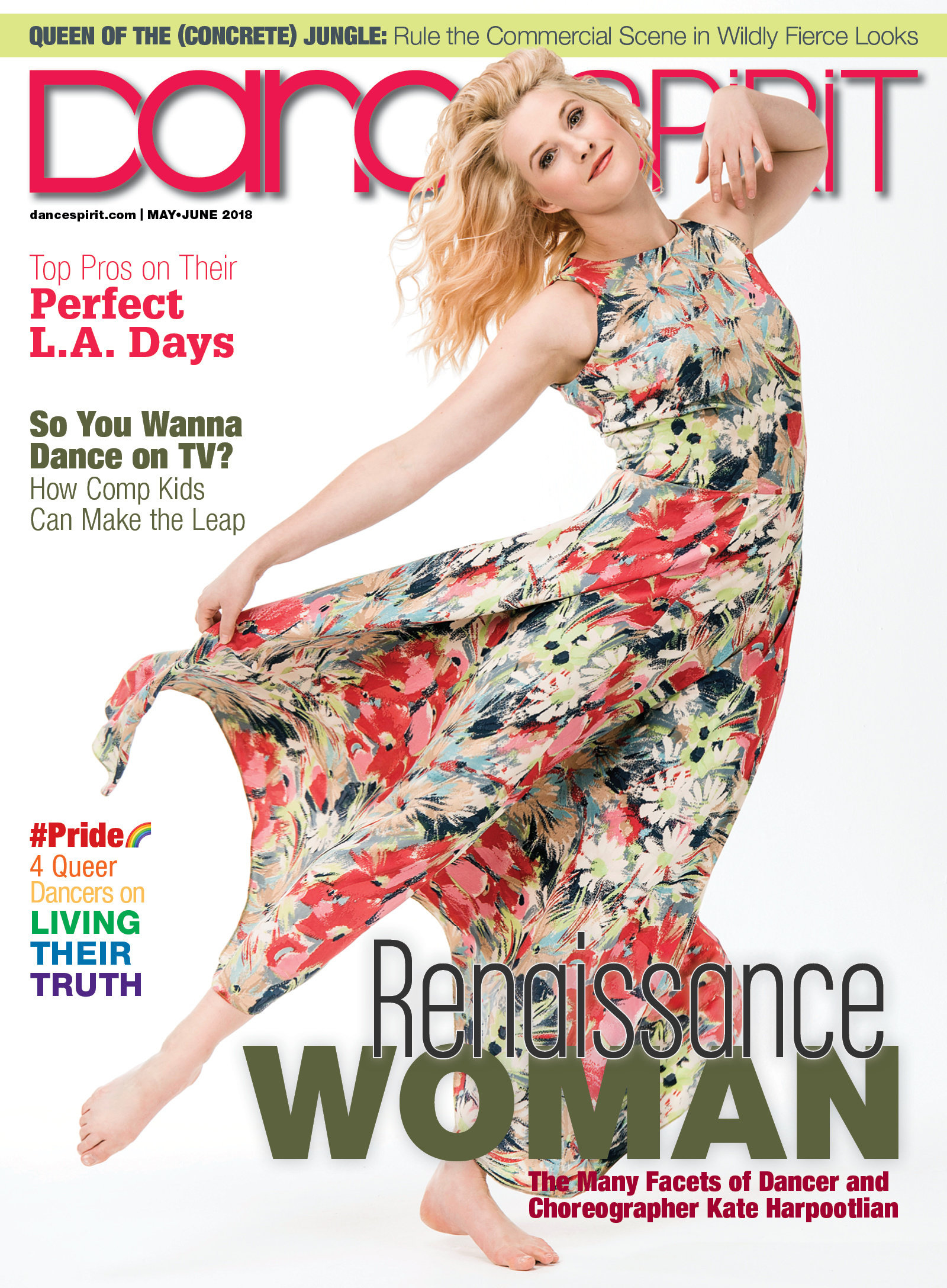 Get Dance Spirit in your inbox