Several of our favorite shows on Broadway right now are super kid-centric. (I'm looking at you, Annie and Matilda.) Besides being insanely jealous of the munchkins who are dominating the Great White Way before they've even finished middle school, I couldn't be happier for the stars of these shows. (Talk about a dream come true!)
And this just in: They're all friends with each other!
I can't get over the photos from Annie star Lilla Crawford's 12th birthday party this week. She had it at Cake Boss Café, the new NYC bakery inspired by reality show Cake Boss (yum!), and the invite list included the kid cast of Annie (including February 2013 "You Should Know" Maddie Rae DiPietro) and the stars of Matilda: The Musical: Bailey Ryon, Sophia Gennusa, Milly Shapiro and Oona Laurence. Check it out:
[slideshow_deploy id='21082']
Dec. 07, 2012 10:35AM EST
As I was watching the new production of Annie on Broadway last night (yay!), I kept getting this weird, persistent sense of déjà vu.
Scrappy, adorable young ragamuffins trying to survive in the big city? Struggling against an unjust system run by tyrannical adults? Wearing period costumes? Speaking in heavy New Yawk accents?
Around the time the pinch-their-cheeks-cute cast launched into "Hard Knock Life," it hit me: Annie's orphans are just like Newsies' pape-peddlers! They're basically musical-theater world siblings, or at least cousins. Am I right, or am I right?

So here's the thing: I think there's a great, and so far missed, opportunity here. If these casts got together, they could create some kind of mind-meltingly cute mashup video. Imagine the song combo possibilities alone! "King of N.Y.C." "Little Girls Carrying the Banner." "Seize the Day...Tomorrow"!
And here's the other thing: Us DS-ers happen to know that Newsies heartthrob Ryan Steele and none other than Miss Annie herself, Lilla Crawford, know each other from their days in the cast of Billy Elliot. So this COULD ACTUALLY HAPPEN. Newsannie! Annsies! No wait—let me do this properly:

Whaddya think, kids? Wontcha please make every Broadway die-hard's dreams come true, maybe someday soon? Aw, gee!
On November 8, Annie opened on Broadway. This was one of my favorite musicals as a kid—I think I had all the songs memorized by the time I was 9—so I've been dying to see the show since it was announced. Plus, after chatting with the show's star, Lilla Crawford, for our November issue, I became even more obsessed. (She's so sweet!) After months of waiting, I finally got to see this revamped classic last week. Did it live up to my expectations? Absolutely!
While I would love to recap every moment from the show, I'll stick to my 5 favorite song-and-dance numbers. Here they are:
"It's the Hard Knock Life." This is the first time we get to see the kids' singing and dancing chops. They blew me away! It's hard to believe these youngsters are really between the ages of 7 and 11. (Are we sure they're not just really short grown ups?) I think the best moment is when the bigger girls strap mop suits on the smaller ones and use them to mop the floor " 'til it shines like the top of the Chrysler building!"
"Little Girls." This has always been one of my favorite Annie songs, but Katie Finneran as Miss Hannigan brings it to a whole new, hilariously sloppy level. Not to mention, little Emily Rosenfeld as Molly has the funniest final pose. Now that I think of it, the smallest of the orphans actually has a lot of scene-stealing moments. (Did I mention how awesome these kids are?)
"N.Y.C." It's clear that choreographer Andy Blankenbuehler had some fun with this one. There are jugglers, there are acrobats, there's fabulous dancing. This vision of New York City at night has all the makings of a carnival. Now I understand why Lilla Crawford told me this was one of her favorite numbers.
"I Don't Need Anything But You." This is when Annie debuts her new look: a short haircut and her character's classic red dress. I almost cried at how cute the chemistry was between Annie and Daddy Warbucks.
"New Deal for Christmas." And I thought these kids couldn't get any more talented. They can sing, they can act—and they can really dance. Bring on the tap shoes!
Don't miss this amazingly fun, kid-friendly show. Go to anniethemusical.com for tickets!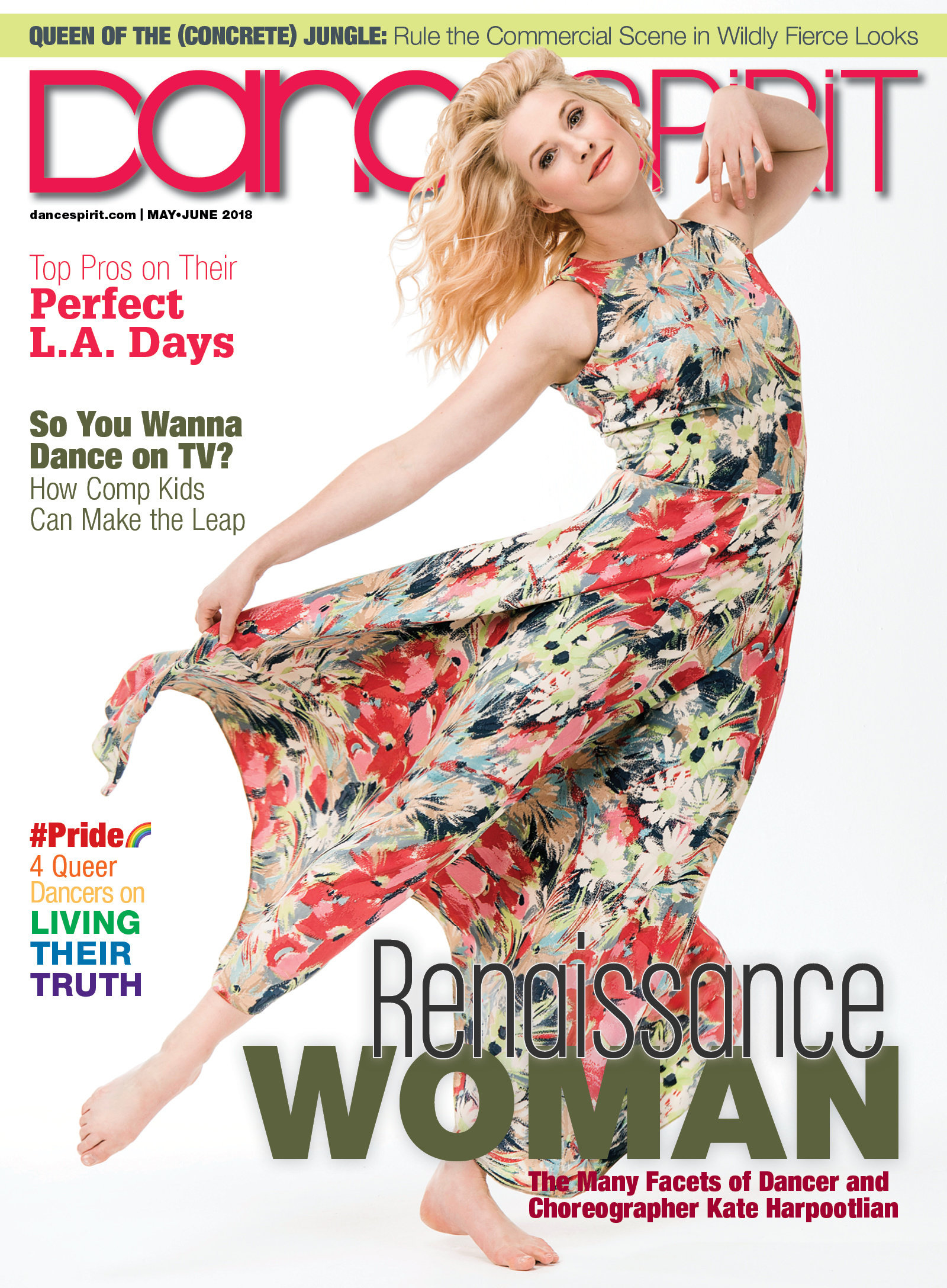 Get Dance Spirit in your inbox