Oct. 06, 2017 12:06PM EST
We all know history is important. We all know we should know things about people like our country's Founding Fathers. We all dutifully go to history class, and read our textbooks, and take our tests.
But it's hard to get legitimately EXCITED about events that happened hundreds of years ago.
Unless you're watching those events unfold on a Broadway stage. Unless you're seeing the Founding Fathers' stories as told through Lin-Manuel Miranda's inimitable blend of rap and old-school musical theater goodness. Unless you're inhabiting a world in which 18th-century characters do amazing 21st-century choreography by Andy Blankenbuehler.
Unless, in other words, you're at a performance of Hamilton—the most exciting history lesson in the history of history lessons.
The problem is that, because the show is so stupid good, Hamilton tickets are really, really hard to come by, especially for students. But the show's producers have teamed up with The Rockefeller Foundation to create a brilliant program: They're bringing 20,000 NYC high school juniors to see Hamilton, beginning in the spring of 2016.
Best. History class. Ever.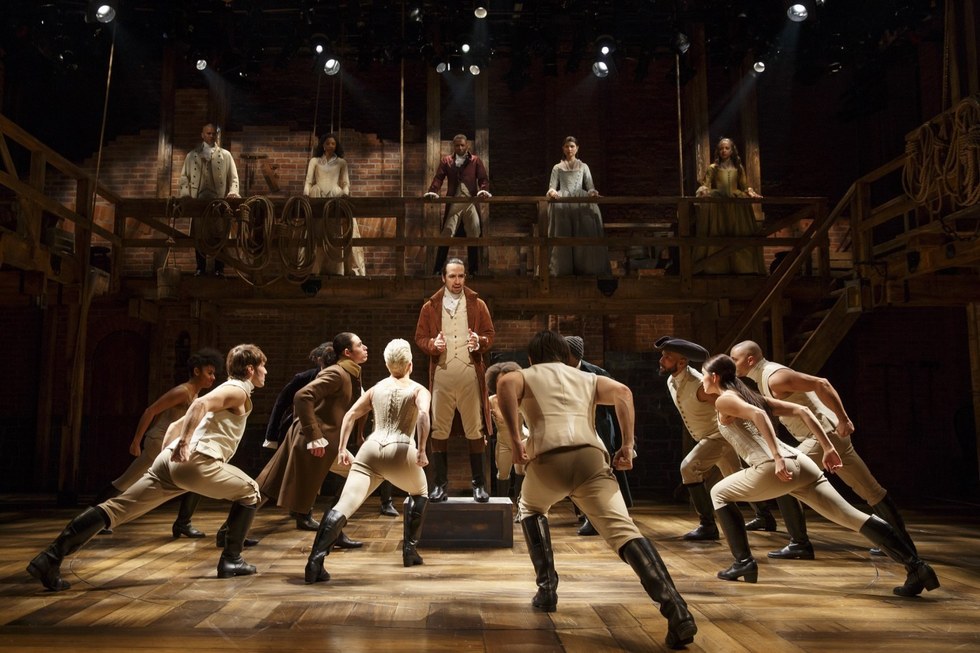 Lin-Manuel Miranda (center), world's coolest history teacher. (Photo by Joan Marcus)
The program will also include a classroom-based curriculum, featuring copies of the primary documents on which Hamilton's book and lyrics are based. At some schools, students will also get to create their own artistic interpretations of Alexander Hamilton's life. (An all-dance version, anyone?)
And non-NYC people: No need to start yelling about New Yorkers getting All the Things. There are plans to expand the Hamilton school program all over the country once the show begins touring. Yay!
Need a little pick-me-up? Our personal Broadway hero Lin-Manuel Miranda made a Spotify playlist that's just the thing to get you through tough times. With artists and songs spanning multiple genres, like "The Hamilton Mixtape," Bob Dylan, Regina Spektor and Talib Kweli, it has something for everyone. After listening, you'll feel like you can take on the world.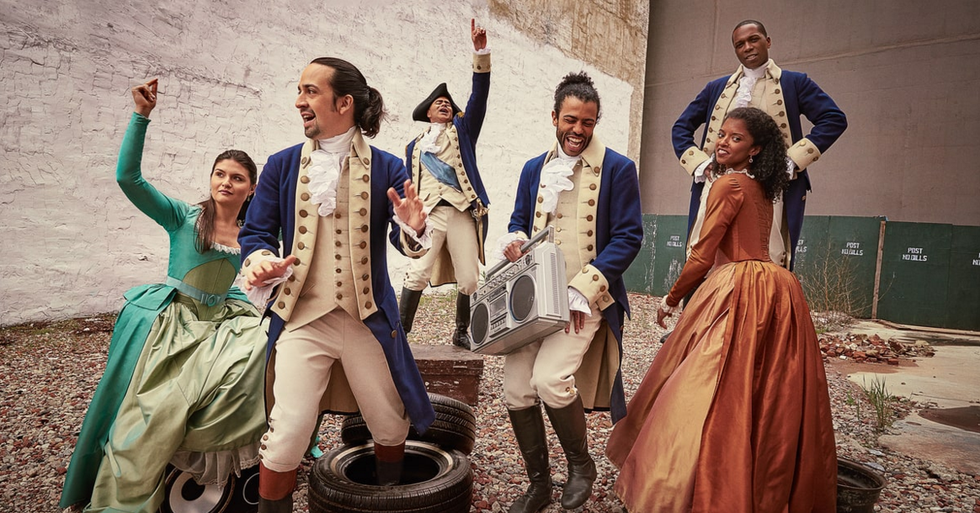 Happy, happy, happy! (Photo via Rolling Stone)
Happy hump day!
OK, there wasn't as much dance as we would have liked to see at this year's Grammy Awards. But the night still included a few awesome dance-y moments.
One word, guys: Hamilton! It's always great when Broadway gets some love and recognition outside of the musical theater scene, so when the folks from Hamilton appeared via satellite to perform the opening number from the show, we did our own little happy dance. And then sat transfixed. Minutes later, to pretty much no one's surprise, the show scored the Grammy for Best Musical Theater Album.
Then there was Kendrick Lamar's amazingly poetic performance of "Alright" and "The Blacker the Berry," featuring glow-in-the-dark costumes, a giant bonfire and virtuosic dancers. Choreographed by Fatima Robinson with Charmaine Jordan and Adrian Wiltshire, it was one of the night's most powerful—and beautiful—moments.
Target and Gwen Stefani made history with the first-ever live music video, in which Stefani channeled Marilyn Monroe as she gamely lip-synced along to her single "Make Me Like You" throughout various sets and costume changes. The dancing was fabulous and full of fun moments—choreo on salon chairs and Vespas, a chorus of cheerleaders decked out in Gwen masks, even a roller-rink scene complete with impressive moves on skates.
Lady Gaga's David Bowie tribute was, naturally, epic, and complete with jumpsuit-clad dancers (we see you, Marquis Cunningham!) who pulled out everything from perfect pirouettes to sassy struts and flawless tilts.
And last but not least was Pitbull's finale performance, which featured a surprise appearance from "Modern Family" star Sofia Vergara during his song "Taxi." We loved Rhapsody James' fierce, Latin-inspired choreography, and dancers Sophia Aguiar and Amandy Fernandez slayed as per usual.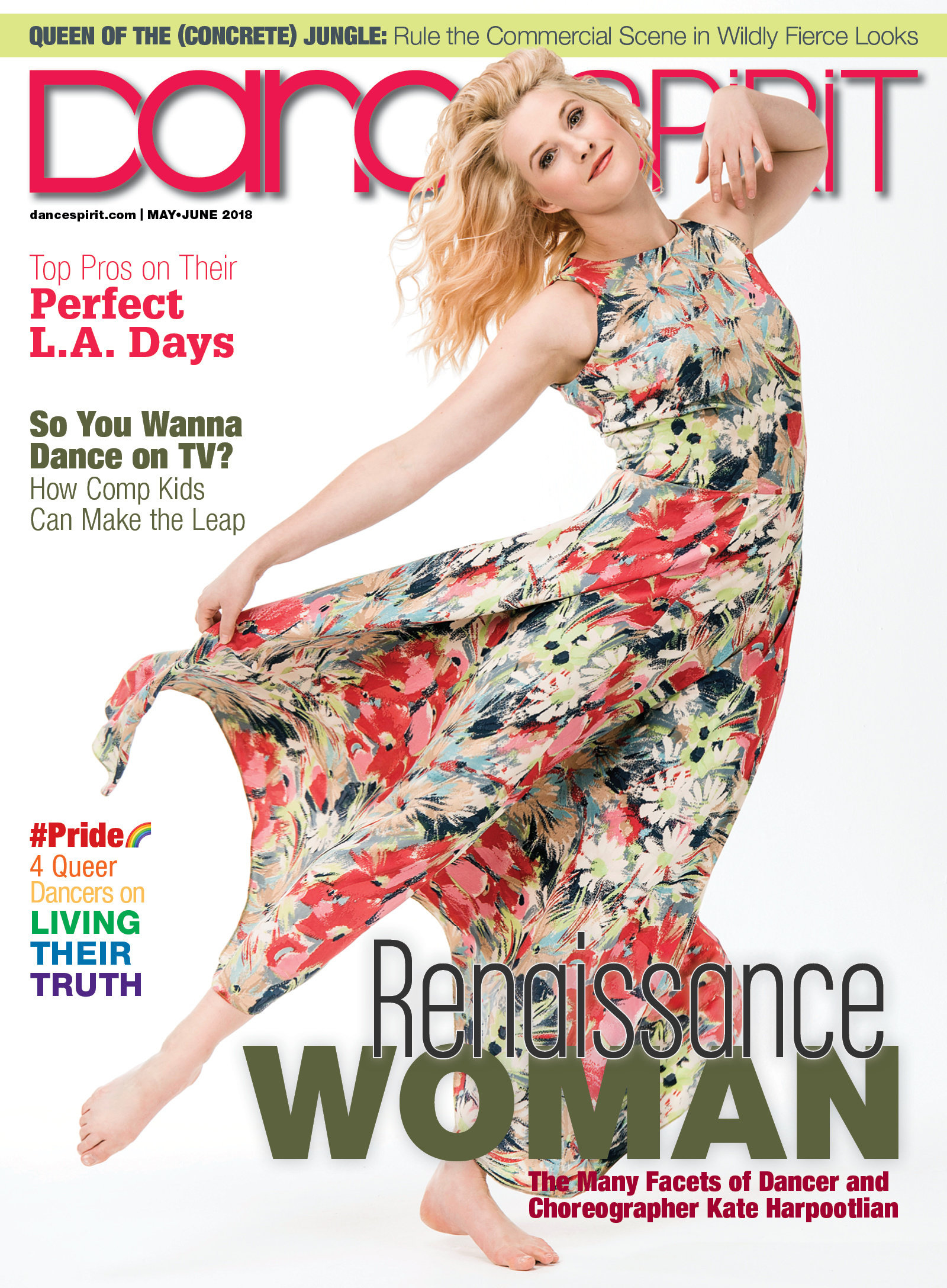 Get Dance Spirit in your inbox