Mar. 23, 2017 01:35PM EST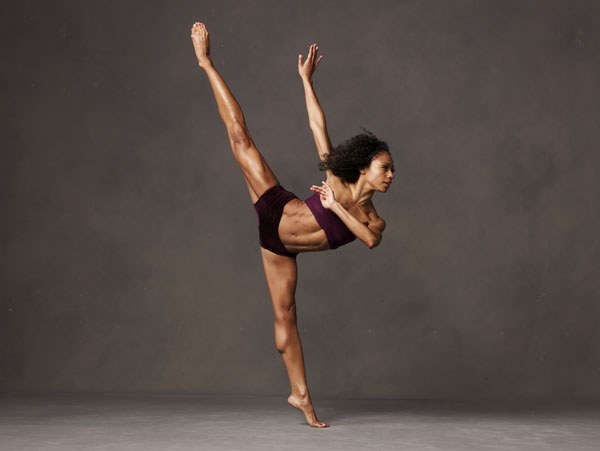 (Photo by Andrew Eccles, courtesy AAADT)
Linda Celeste Sims' nearly 20-year career with Alvin Ailey American Dance Theater has been characterized by grace, power and awe-inspiring stage presence. The NYC native graduated from the Fiorello H. LaGuardia High School of Music & Art and Performing Arts, and earned a contract with Ballet Hispanico right after graduation. Two years later she joined AAADT. Since then, she's performed at the White House, on "So You Think You Can Dance" and at galas and festivals around the globe. In 2014, Sims received a New York Dance and Performance "Bessie" Award for her work with AAADT. This month, catch her in featured roles in Alvin Ailey's Blues Suite and Paul Taylor's Piazzolla Caldera during the company's New York City Center season.
—Jenny Ouellette
My Beloved Linda,
To be a dancer, you must be courageous! I'm going to be honest with you: Dance is one of the most difficult, challenging—and rewarding—professions out there. You'll struggle with not being the best, and you'll face impatience, doubt, insecurity, frustration and jealousy, as well as a constant need for perfection and attention. But you can overcome all this.
Use your emotions for good. Try to become stronger each day. Think positively and make the studio a retreat where you can escape and focus on yourself. Negativity is not a place of happiness. Positive competition is good, but don't ever look in the mirror and think, Why don't I look like her? God made us all different, so each of us has something special and unique to say with our gifts.
Through dance, you will discover who you really are, and you'll learn to cope gracefully with your obstacles. Dance will teach you self-control, self-discipline, patience and dedication. You'll eventually find freedom and joy in dance. But you must believe in yourself.
Most important, don't ever stop learning, even if you think you've arrived at the top. Take care of your body and spend extra time maintaining it, even when you're tired. On those tired days, remember that you won't achieve anything with laziness. Quitting is never an option.
Be inspired by all things around you, and always dance from your heart. Be genuine, and don't be afraid to be vulnerable onstage. The stage is your canvas. Paint your story. Use your imagination and create your own voice.
You're beautiful, even with all your imperfections. Always be grateful for your blessings.
Lovingly,
Linda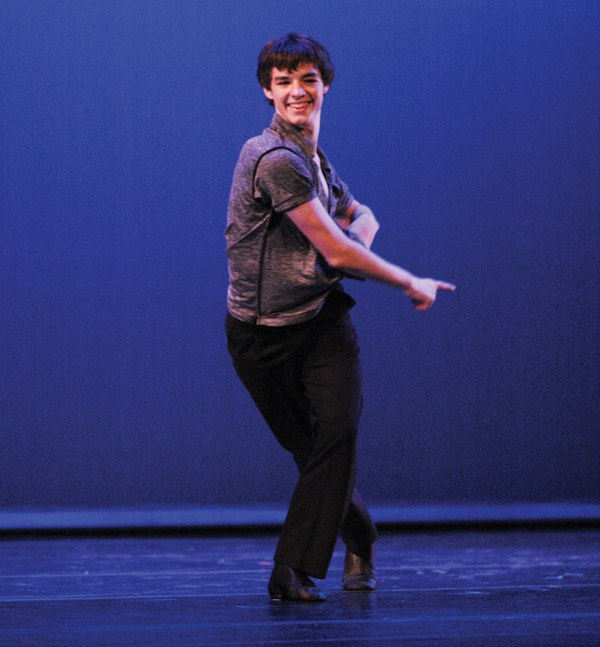 A young Billy Bell at YoungArts Week 2008 (by Juan Cabrera)
As of this week, applications for the National YoungArts Foundation's 2014 program are officially being accepted! The list of now-famous YoungArts alumni is a long one: Longtime Alvin Ailey dancer Linda Celeste Sims was a 1994 YoungArts Winner for dance, and choreographic genius Billy Bell was also a winner (in 2008), to name just two. So the thought of applying might have you quaking in your jazz booties. But the career-advancing opportunities offered by this program are way too amazing to be missed. YoungArts participants invariably go on to make their dreams come true—at The Juilliard School or American Ballet Theater, on the Great White Way or on "So You Think You Can Dance." Still need more motivation? Read on for 5 reasons that "Apply to YoungArts!" should be #1 on your summertime to-do list.
YoungArts accepts applications for a whopping six different disciplinary categories: ballet, modern, jazz, tap, choreography and world dance. So whether your skills lie in bourrées or Bharata Natyam, YoungArts is ready and eager to recognize your talent and accomplishments.
The 2014 application is available online through October 18. So you've got plenty of time (almost five months!) to make sure that audition video shows off all of your awesome technique and artistry.
You could be on TV! The Emmy-nominated HBO series "YoungArts MasterClass" is full of inspiring scenes from YoungArts Week, when finalists travel to the organization's Miami headquarters to learn from the best of the best. Thanks to YoungArts, you could find yourself dancing with the likes of Bill T. Jones, and then watching your career-changing experience play out on national television.
Don't want to be a performer for your entire career? No problem! Tons of YoungArts alumni have used the knowledge and connections they gain from the program to branch out within the dance world. Co-founder of Complexions Contemporary Ballet Desmond Richardson trained with YoungArts, and so did American Ballet Theatre's CEO Rachel Moore.
One word: networking. And not just with fellow dancers. YoungArts offers training, scholarships and performance opportunities to 15-18 year olds who show exceptional ability in all areas of the arts. As a YoungArts Finalist, you'll meet phenomenal singers, musicians, actors, designers, writers, visual artists, filmmakers and photographers from across the country. Who knows? Some of them might one day be artistic collaborators of yours.
So what are you waiting for? Apply now for your spot in the next generation of YoungArts Finalists!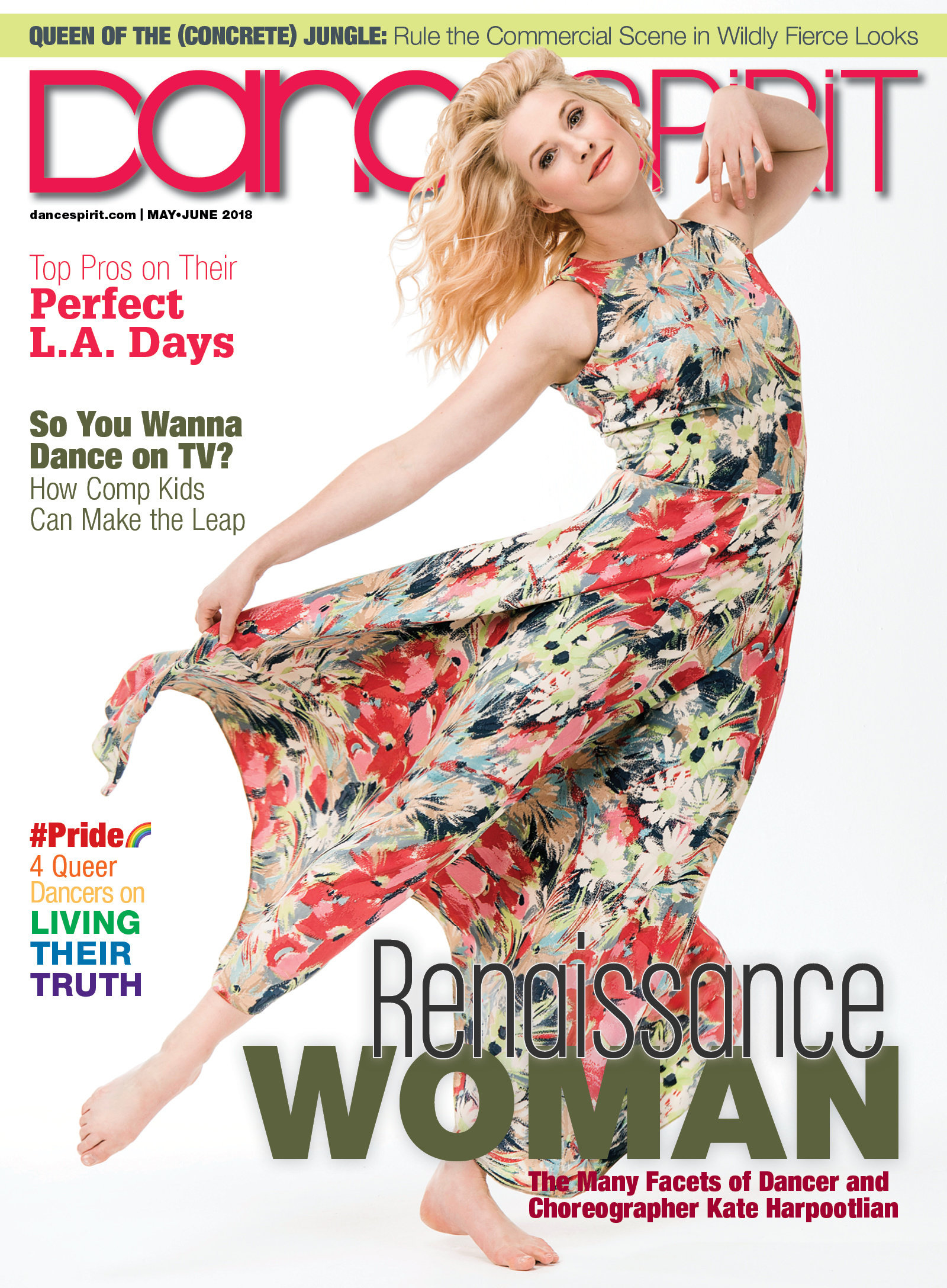 Get Dance Spirit in your inbox