Does your soul need feeding today? Let Lindsay Nelko take care of that for you.
The crazy gifted choreographer—who tied for third place at the Capezio A.C.E. Awards in 2013 and presented a beautiful full-length show, Awakening, in NYC last summer—just released your new favorite video. Set to Ellie Goulding's haunting cover of Active Child's "Hanging On," it stars the remarkable Jade Chynoweth, Noah Tratree and Anthony Westlake, and features direction by Tim Milgram (whom you know as the man behind pretty much every one of your favorite dance vids these days).
Nelko has the uncanny ability to channel big, universal feelings—rejection, love, fear, uncertainty—while still telling an intensely personal story. In "Hanging On," that story is dark, rough-edged and gritty. Chynoweth's performance as the tortured protagonist is totally transfixing—she's such a mature presence that you forget she's just 16. And while in the past Nelko's partnering work has seemed a little meh, here it pulses with vitality.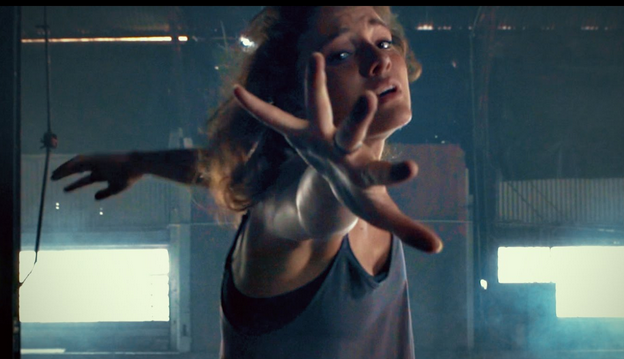 *shivers* (screenshot via YouTube)
Basically, the whole thing is designed to give you chills upon chills upon chills. (Which, given that it's a bajillion degrees out, is exactly what we all need right now.)
Enjoy!
Last night at the Alvin Ailey Citigroup Theater, Lindsay Nelko—the Second Runner Up at the 2013 Capezio A.C.E. Awards—premiered her show Awakening as a part of the A.C.E. Awards Winners Festival. I count myself as lucky to have been in the audience, witnessing the next big step for this up-and-coming choreographer.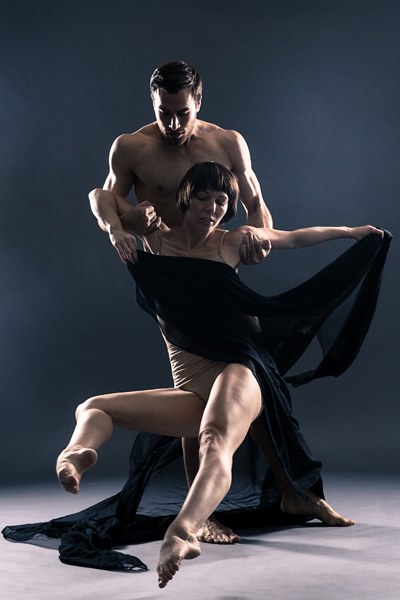 Joseph Kudra and Acacia Schachte appearing courtesy of Cedar Lake Contemporary Ballet (photo by Matthew Murphy)
Nelko has had an envious career so far as a freelance choreographer, and producing Awakening is another feather in her cap. Her absurdly talented and accomplished cast— with dancers from Cedar Lake Contemporary Ballet (oh hey, Ida Saki), Complexions Contemporary Ballet, Broadway and beyond—came together as a pickup company par excellence and delivered the evening, despite their stylistic differences.
I especially loved the section "Dysmorphia," which featured the women confronting and cowering from a mirror, and the section "Lifeline," which featured three lovely duets and bright, colorful banners stretched across the stage.
To be completely honest, I wasn't quite as thrilled with the piece's approach to partnering, which was traditional and bordered on basic. We know these dancers are crazy amazing, and I would have loved to see a little bit more inventiveness in the way they interacted with each other.
That said, the show was certainly an impressive accomplishment. Way to go Lindsay! We can't wait to see what you're up to next.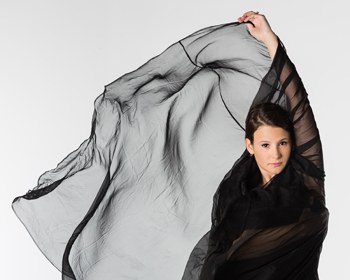 Lindsay Nelko
(photo by Kristen Sawatzky)
At last year's Capezio A.C.E. (Award for Choreographic Excellence) Awards in NYC, Lindsay Nelko tied for third place, winning $3,000 to produce her own show in conjunction with Capezio and Break the Floor Productions. Next week, we'll see the fruits of that partnership: Nelko will present the world premiere of her evening-length work, Awakening, at Ailey's Citigroup Theater on August 6 and 7.
Nelko, who has choreographed for "The X Factor" and "So You Think You Can Dance," has made some top-notch connections over the course of her career, so it's unsurprising that the cast of Awakening is pretty spectacular. Of the 24 dancers, eight are appearing courtesy of Complexions Contemporary Ballet, four are current or former members of Cedar Lake Contemporary Ballet, and others have performed with San Francisco Ballet, Miami City Ballet and the Bad Boys of Dance. It's a seriously out-of-this-world roster.
Dance Spirit caught up with Nelko to learn more about Awakening.
How would you describe the show?
Awakening is loosely based on my life, and on the moments of realization—or awakening—in certain feelings or events. There are 18 small narratives woven together that depict those feelings, including sadness, anxiety, joy, friendship and young love. There's also the theme of awakening in terms of sleep. The show moves between reality, the dream state and hypnagogia, which is the state between wakefulness and sleep.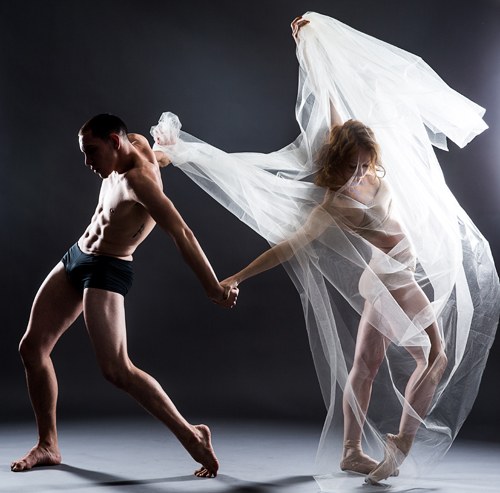 (L to R) Mark Caserta and Casey McIntyre appearing courtesy of Complexions Contemporary Ballet in Lindsay Nelko's Awakening
(photo by Matthew Murphy)
That seems pretty deep.
It is! I've been inspired by my life's journey. I feel like artistic work frequently stems from our selves. It's been like therapy to have my own show. I've been able to dive deeper, bring those experiences to life through incredible dancers and share it all with a wider audience.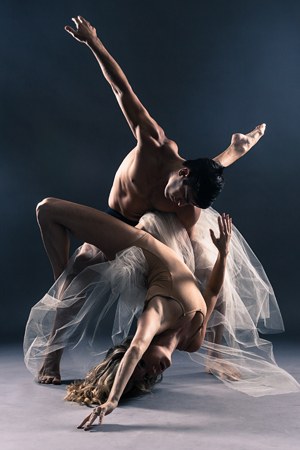 Um, wow.
Jeffrey Sousa and Ashley Fitzgerald in Awakening
(photo by Matthew Murphy)
How has Awakening evolved over time?
Well, the process really started in May 2013, when I created and workshopped Awakening for the Royal Winnipeg Ballet. (Then I presented an excerpt at the A.C.E. Awards.) At that time, however, not all of the pieces were finalized, and I've since added a few more to the work. And while my first cast was amazing, I've been blessed to have an incredibly diverse cast this time around. There will be 18 classical and contemporary ballet dancers, in addition to modern, jazz and musical theater dancers. It's going to be an interesting mix, but also a truer representation of my work.
Can't wait for August 6? Watch a clip of Awakening from last year's ACE Awards below, and click here for more information.
Aug. 07, 2013 10:08AM EST
The Capezio A.C.E. (Award for Choreographic Excellence) Awards were held last night at the Dance Teacher Summit—and what a show this year's 15 finalists put on. In fact, the entries were so collectively strong that the judges ended up choosing four, rather than the usual three, winners.
Congrats to grand prize winner Erica Sobol for her piece Black Flies/Heavy Skies; first runner-up Andre Kasten for Family Matters; and tied second runners-up Lindsay Nelko and Jacob Jonas for Awakening and In a Room on Broad Street, respectively. All of the winners receive cash prizes that go toward mounting their own shows in NYC.
Check out works by the winning choreographers below! (Both Erica Sobol and Lindsay Nelko competed different pieces than they originally entered, but their entry videos should give you a good sense of just how crazy talented they are.)
Erica Sobol, Every Kingdom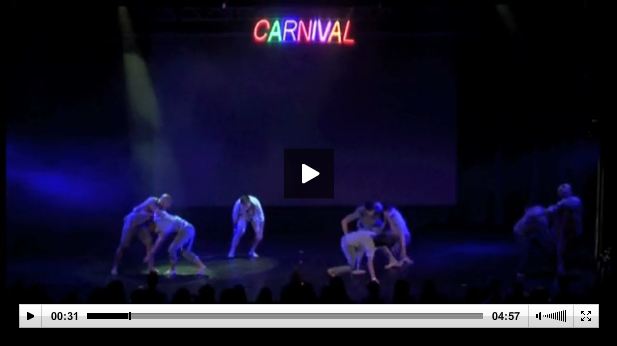 Andre Kasten, Family Matters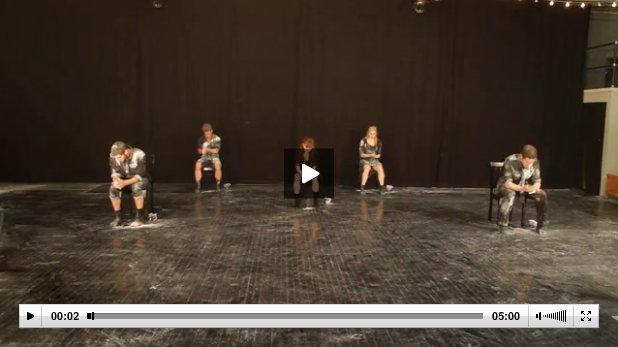 Lindsay Nelko, Innocence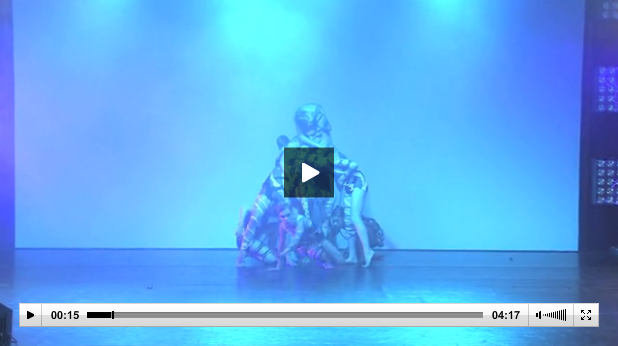 Jacob Jonas, In a Room on Broad Street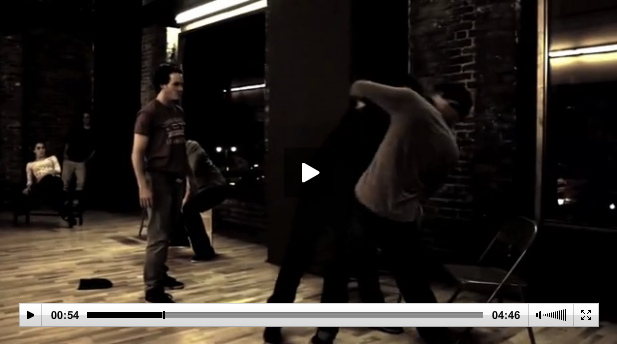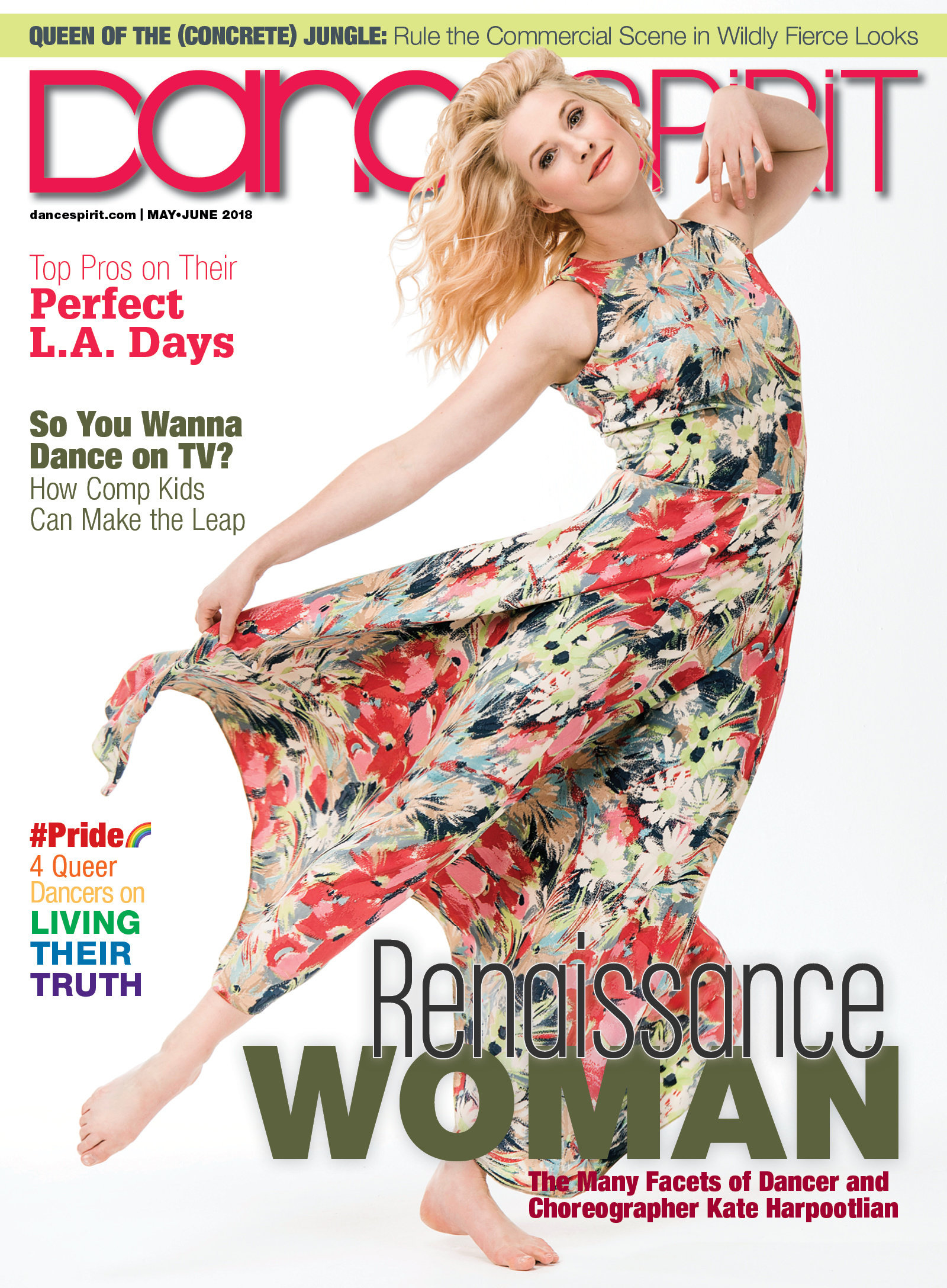 Get Dance Spirit in your inbox