Ah, Nutcracker: Everyone's favorite holiday tradition, the reason many of us fell in love with dance in the first place and probably the most draining, exhausting, injury-inducing thing we do all year.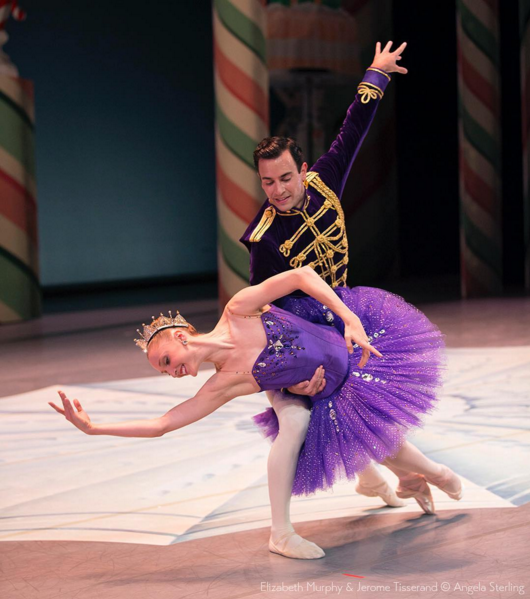 Pacific Northwest Ballet's Elizabeth Murphy and Jerome Tisserand (photo by Angela Sterling)
But dancers know Nutcracker is more than a fluffy story that doesn't actually make a whole lot of sense. It's a chance to inspire the love of dance in our audiences, and we wouldn't give that up for anything. Here are six reasons why we think Nutcracker is just the best:
1. You have the opportunity to perform new roles. Lots of dancers get their first soloist or principal parts in Nutcracker. It's a vote of confidence from your artistic staff, and a chance to reach new levels of artistry.
2. It can have so many different versions. The Joffrey Ballet has Christopher Wheeldon's Chicago-specific Nutcracker, which celebrates Marie as a working-class girl during the buildup to the 1893 World's Columbian Exposition in Chicago. Mark Morris Dance Group presents its zany The Hard Nut each year, with disco vibes. Brooklyn Ballet's Nutcracker time-travels from the Dutch colonies in early Brooklyn to the present day, and features a fusion of dance styles. The list goes on, and there's something special about telling a classic story in a way that makes sense for your community.
3. There's nothing like the camaraderie of teamwork. Are you on your 12th performance of "Waltz of the Flowers" and feeling totally exhausted? You know you can count on your friends to keep things energized, just like they count on you to always have extra bobby pins.
4. Each night, you're convincing little kids (and adults!) to take dance classes. That's priceless.
5. It's an opportunity to show your professionalism. There are inevitable cast changes during a long Nutcracker run. Being ready to jump into another role shows your directors that you're a reliable, mature dancer. They won't soon forget that they can count on you to come through during performances.
6. Your family and non-dance friends get a chance to see you shine. Of course, none of us dance for popularity's sake, but it's really rewarding to share your passion with the people who love and support you. The magic of Nutcracker, plus your beautiful dancing, is sure to coax a smile out of even the most ballet-phobic friend.
Merde for your season!
Ballet
Apr. 13, 2016 05:35PM EST
Nathan Sayers
Ah, pointe shoes: We love those beautiful, glamorous torture devices! But pointework didn't always look or feel the way it does today. In fact, pointe shoes evolved over the course of several centuries—with many fascinating (and some straight-up bizarre) stops along the way. Here are a few highlights of pointe shoe history.
Keep reading...
Show less
Feb. 15, 2012 11:25AM EST
Sara Mearns in Dances at a Gathering (Photos by Paul Kolnik)
1. You find out something new about yourself every day. Whether it's good or bad, a strength or weakness, something physical or emotional, ultimately you grow stronger from it.
2. You get into fierce shape!
3. When you're onstage, you get to create a fantasy world all your own.
4. You get to sparkle from head to toe—from your hair and headpiece to your makeup, costume and shoes.
5. Ballet made me realize that you can't be perfect. Perfection doesn't exist, and why would you want it to? Perfect is boring and leaves no room to grow or to reach higher places.
6. As a ballerina, you get to dance to the most beautiful and amazing music—the kind that gives you goosebumps.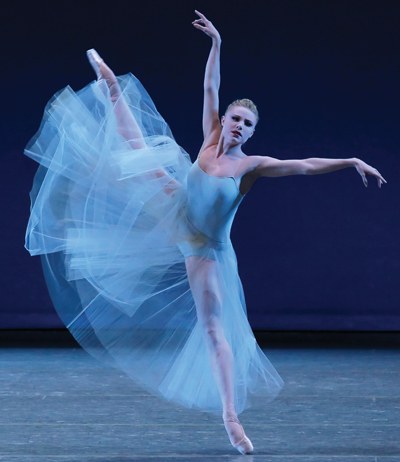 Mearns in Serenade
7. Creating a partnership with someone onstage is one of the most sacred and personal aspects of being a ballet dancer. You come to understand what trust truly means.
8. You get to meet interesting people from all around the world. These people are creating something brand-new—and they could be creating it on you.
9. You get to travel the world and perform in amazing venues, from the oldest opera house in France to outdoor stages on the cliffs of Italy.
10. The most important reason why I love ballet is the opportunity I have to be a positive mentor for the younger generation. I get to inspire young dancers to follow their passions and to allow the art of ballet to continue on.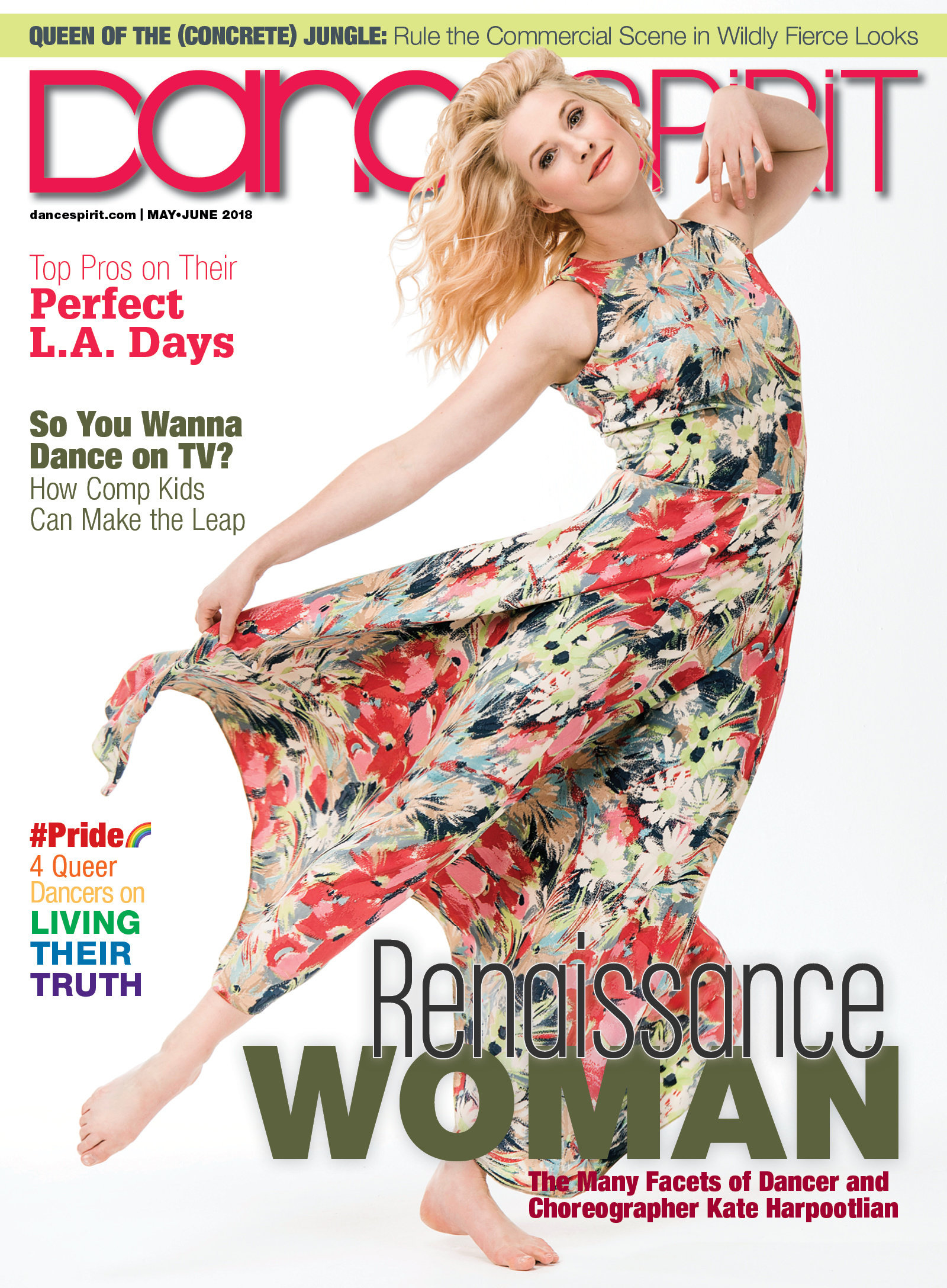 Get Dance Spirit in your inbox