Brilliant dancer and choreographer Bob Fosse would have been 87 years old today. Say it with us: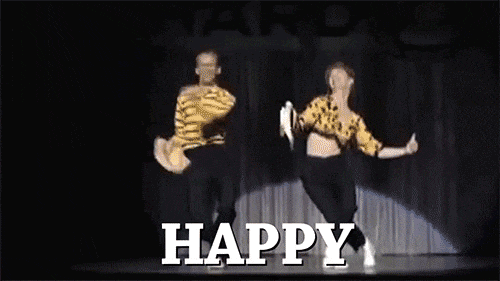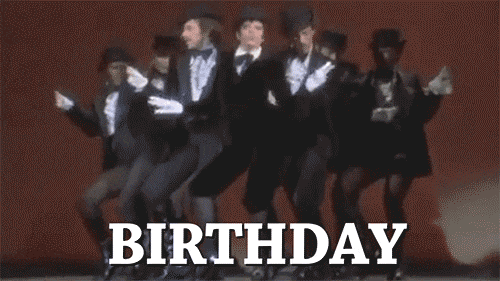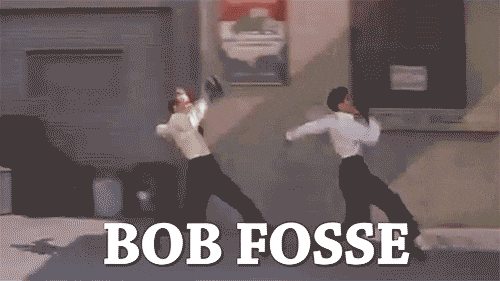 (OK, OK—we stole these gifs from our friends over at Playbill. They're just so darn great!)
What better way to celebrate the nine-time Tony Award winner than by watching the full versions of the three incredible Fosse routines gif-ified above? First, there's Fosse himself dancing with muse Gwen Verdon in "Who's Got the Pain" from Damn Yankees, 1958:
Next up, we've got another Fosse favorite, Liza Minnelli, in the slinky "Bye Bye Blackbird" number from Liza with a Z, 1972:
And finally we have Fosse again, tearing it up with fellow dancer Tommy Rall in "Alley Dance" from My Sister Eileen, 1955:
We miss you, Fosse! Want to learn more about this groundbreaking artist? Click here for Dance Spirit's Fosse primer.
Oct. 09, 2013 11:11AM EST
One of the best perks of being a DS editor is going to the annual Career Transition for Dancers gala. What could be better than a super-glittery event for a great organization, featuring performances by top dancers from all over?
The 2013 gala, themed "Broadway and Beyond" and honoring the inimitable Ann-Margret (who makes me want to rethink the way I spell my name), was held last night at New York City Center. As usual, it didn't disappoint. Here are my top 5 moments from the evening:
1) Kelly Bishop sang "At the Ballet." You probably know Bishop as Emily Gilmore from "Gilmore Girls," or tough teacher Fanny Flowers from "Bunheads" (RIP!). But before she became a Hollywood star, she was a true Broadway baby. She originated the part of Sheila in A Chorus Line, and if there's anything that gives me more goosebumps than listening to "At the Ballet," it's listening to Kelly Bishop tear her way through "At the Ballet." Her voice may not be what it once was, but she still packs a powerful dramatic punch.
2) Randy Skinner and Sara Brians channeled Fred Astaire and Eleanor Powell. I love a good old-fashioned tap number. An elegant lady and a dashing gentleman breezing their way through a classic Broadway tune? Yes please. These two talented tappers performed an impressive routine set to Cole Porter's "Begin the Beguine," and if you're wondering what it looked like, watch this.
3) Dulé Hill, Jason Samuels Smith and Jimmy Tate kicked things up a notch. After all that about loving classic tap, let's be honest: I'm also a sucker for a good hoofer—or three. This top-notch trio's tribute to Broadway tap veteran Danny Daniels (who choreographed) kept things classy, but still gave each dancer a few opportunities to get down.
4) Lynn Cohen played Agnes de Mille. (Don't know who Lynn Cohen is? Yes you do: She's Magda from "Sex and the City." Eee!) Though Agnes de Mille was one of the original brains behind CTFD, it's still a little unclear why Cohen was around to do her best de Mille for a few minutes between some of the dance acts. In the end, though, who cares? She was fabulous.
5) Liza Minnelli presented Ann-Margret with the Rolex Dance Award—and everyone in the audience died of happiness. Nothing compares to watching those two song-and-dance queens onstage together. Especially when they're dressed in the world's most sparkly confections and cracking jokes like, "Can you believe we're both still alive?" Amazing.
Speaking of amazing: I'll leave you with Ann-Margret doing her thing (with Elvis!) in 1964's Viva Las Vegas. Enjoy!
Feb. 05, 2013 12:42PM EST
Quick! Think of a musical that epitomizes the Bob Fosse style.
Did you pick Cabaret? Odds are pretty good you did. Who doesn't associate Fosse with fishnet-clad girls vamping to "Mein Herr"?
But here's an interesting fact: The original Broadway production of the now-iconic show, which premiered in 1966, was actually choreographed by Ron Field, not Fosse. It wasn't until the 1972 movie version, which Fosse choreographed and directed, that the jazz legend was able to put his sultry stamp on the musical numbers—which became the perfect showcase for star Liza Minnelli and her gorgeous gams. (Here's another fun fact: Guess who played the Minnelli character, Sally Bowles, in the 1968 West End production of the show? None other than Judi Dench.)
The film won eight Oscars almost exactly 40 years ago. In celebration that anniversary, a high-definition Blu-ray version of Cabaret has just been released. You can get your copy here. (Warning, though: Like a lot of Fosse, it's a little risqué.)
Four members of the film's cast, including Minnelli and Joel Grey, made an appearance on "The Today Show" last week to talk about Cabaret's birthday and the awesomeness of Bob Fosse. They even treated Hoda and Kathie Lee to a little impromptu serenade. It's adorable. Take a look!
Oct. 15, 2012 01:46PM EST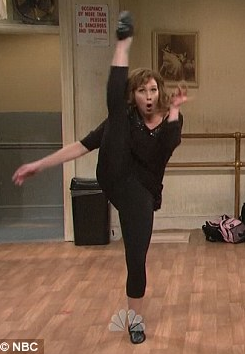 Why is Christina Applegate so amazing at everything? First, she was a total rockstar of a guest judge on "So You Think You Can Dance." Then, this weekend, she hosted "Saturday Night Live"—and proved she can (jazz) walk the walk as well as she can talk the talk in a glorious Fosse sketch.
In theory, I already knew Christina had moves. (She did headline the Broadway revival of Sweet Charity just a few years ago, after all.) But I didn't realize just how hardcore she was. Check out that to-the-nose battement!
This skit was a dance-nerd's paradise in more ways than one. I don't know why "SNL" loves crazy Fosse ladies and Tommy Tune references so much (remember Kristen Wiig doing her best Liza Minnelli last season?), but I, for one, am not complaining. And the whole premise, about kooky teachers using weird noises instead of counts? Pretty much spot-on. As Christina says: "This is Fosse, honey. We don't do 1-2-3s. We do 'ka-donks,' 'ka-doonks' and 'za-zas'!"
Check out the sketch below—then read about how to get Fosse-ified yourself.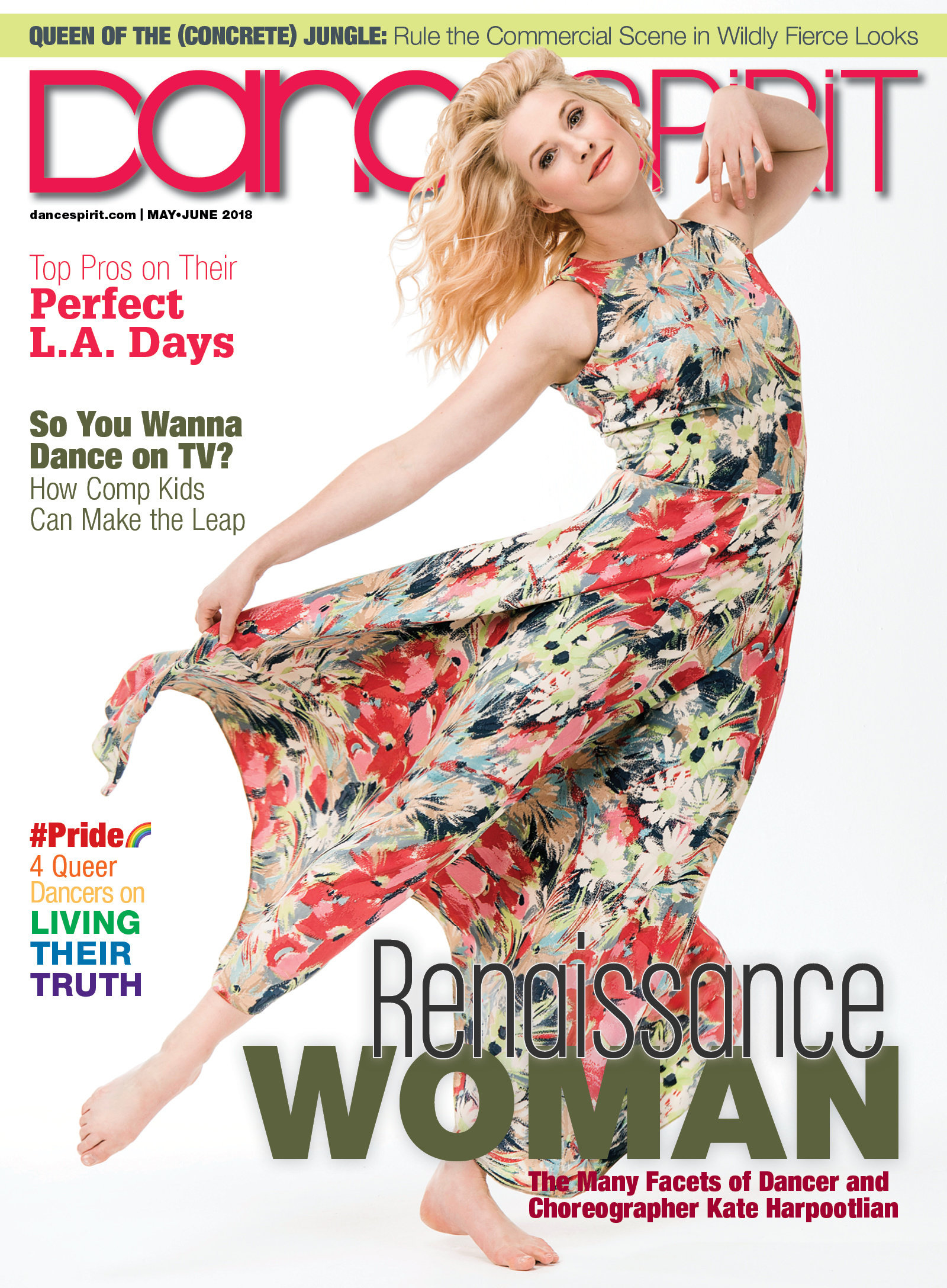 Get Dance Spirit in your inbox