Jasmine Perry (photo by Reed Hutchinson, courtesy Los Angeles Ballet)
Most of us first met Jasmine Perry back in 2014, during her turn on Teen Vogue's web series "Strictly Ballet." At that point, Perry was a coltish teenager finishing up her last year at the School of American Ballet. Since then, she's taken a job with Los Angeles Ballet and matured into a dancer of refinement and charm—but fans still relate to her 18-year-old self. "Doing 'Strictly Ballet' was great because it taught me how to be professional, how to work with public relations teams, how to communicate with adults," she says. "But it's funny because, especially when I come back to NYC, people always recognize me from the show. There's this one part of my life on the internet—once it's out there, it never disappears!"
Perry, who trained at North Carolina Dance Theatre (now called Charlotte Ballet Academy) before enrolling at SAB, grew up in a diverse home, with a black father and a Filipino mother. "My whole family is from different places, so I didn't really see color until I went to school," she says. "Realizing that I was one of the only kids at SAB who wasn't white was eye-opening. But I used that as motivation to work harder." She admires Misty Copeland's groundbreaking advocacy, and hopes to follow her example. "It's heartwarming to come out after a show and have kids asking for autographs because I look like them," she says. "There's someone onstage they can relate to, and that's progress."
This is the grand finale—wait until you see the whole thing. (via Instagram)
After years of watching the incredible feats posted on @worldwideballet, we thought we'd seen it all.
We thought we were hard. Jaded. Unable to be moved by even the tornado-iest turn sequence or sky-grazing-est extension.
Then, the account posted a video of an unsupported arabesque promenade on pointe, as executed by Los Angeles Ballet's Abby Callahan (@bunhead1027). And guys: It got us. It got us GOOD.
Keep reading...
Show less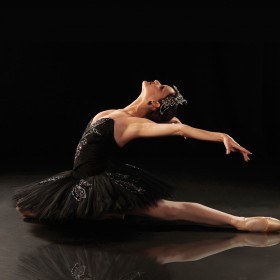 Allynne Noelle in Los Angeles Ballet's Swan Lake
Whether she's performing classical ballet variations or contemporary works, Allynne Noelle's pure joy is contagious. And that vibrant stage presence (along with killer lines and flawless technique) is taking her places.
Born in Southern California, Noelle danced with Ballet Pacifica and Inland Pacific Ballet before traveling across the country to dance with Miami City Ballet for seven years. In 2010, she returned to her West Coast roots, joining the then 4-year-old Los Angeles Ballet. She had only just recovered from an injury that kept her off her toes for months, but her first LAB performance—dancing the Peasant Pas and as Myrtha in Giselle—was a showstopper. Now in her second season, she's already been promoted; in January, she became one of only three principal dancers. Read on for The Dirt!
What did you want to be when you were a teen?
Successful! In both ballet and love.
Company you would drop everything to go see:
Batsheva. They're absolutely phenomenal.
If you could work with any performer, past or present,
who would it be?
Dick Van Dyke! Did you know he had zero dance training when he was offered his first Broadway show?
What's your biggest guilty pleasure?
I'm totally addicted to candy! HARIBO is my favorite.
Who is your dance crush?
Richard Winsor :)
If you weren't a dancer, what would you be?
I would love to start my own chocolate and confections business...I'm quite the pastry chef.
One thing you can't live without:
It's a toss up between my best friend Diana and Diet Coke!
Favorite city in the world:
Buenos Aires! I'm in love with the culture, architecture, and of course the tango!
Favorite dancer of all time:
Julie Kent
Who would play you in a movie?
Penelope Cruz. She's gorgeous, feisty and elegant.
What are your pet peeves?
I can't stand the sound of someone drinking from a water bottle! (Hard to avoid in this career.)
Dance-wise, do you have any bad habits?
Maybe one or two, but I'm certainly not going to point them out!
In May, Allynne will dance with LAB in NextWaveLA, a showcase featuring four world premieres by choreographers Sonya Tayeh, Stacey Tookey, Kitty McNamee and Josie Walsh!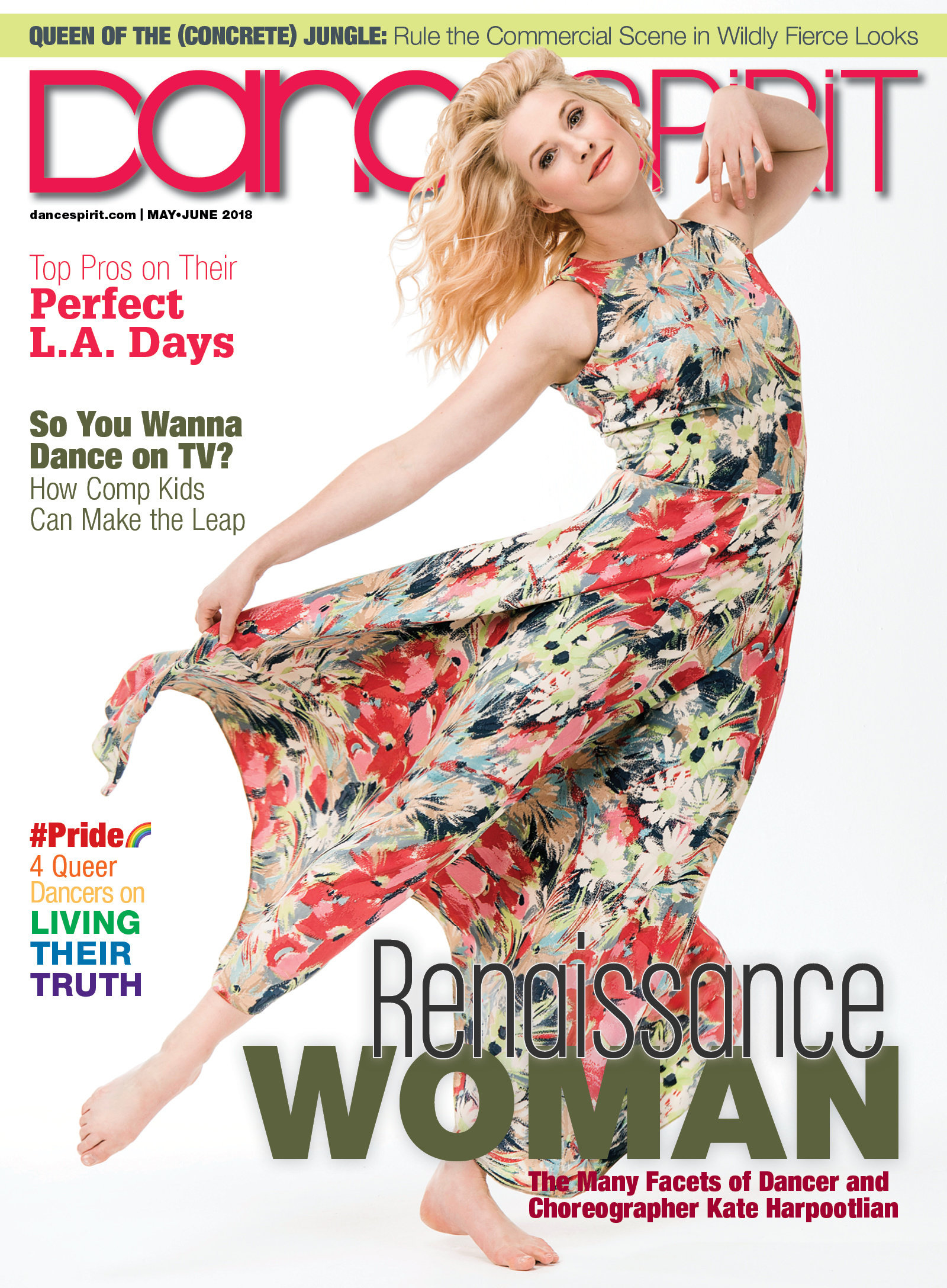 Get Dance Spirit in your inbox