Travis Wall dancing in moving LGBT tribute (via Shoshana Bean on YouTube)
Dance legend and choreographer Travis Wall is championing the LGBT community in one of the most brilliant and moving ways possible: Through dance. In a music video (which Wall conceived, directed, produced and choreographed) for the acoustic cover of "This Is Me" from The Greatest Showman, broadway star Shoshana Bean sings as Wall performs a heartfelt dance that pays tribute to the LGBT community. Wall dances with homophobic insults written all over his face and chest, which are then replaced with words of affirmation and empowerment.
Keep reading...
Show less
Lex and Taylor in Mia Michaels' "You Matter To Me" (photo by Adam Rose, courtesy Fox)
"So you Think You Can Dance" Season 14 finalists Lex Ishimoto and Taylor Sieve shocked fans at home (at least the ones who hadn't thoroughly scoured their respective Instagrams) during Episode 14, when choreographer Mia Michaels asked if either of them had ever experienced "the kind of love that takes your breath away." They confessed that, yup, they had—with each other. The two met at The Dance Awards in the summer of 2016, where they were each named Senior Best Dancer, and went on to tour with the convention as assistants. Before long—and long before their "SYTYCD" journey—they became a couple.
Take a look at Dance Spirit's exclusive interview where they dish on everything from their favorite dates to the dance moves that give them all the feels.
Keep reading...
Show less
Photo by Travis Kelley, courtesy Kathryn Morgan
In our "Dear Katie" series, former NYCB soloist Kathryn Morgan answers your pressing dance questions. Have something you want to ask Katie? Email dearkatie@dancespirit.comfor a chance to be featured!
Dear Katie,
I dated a guy at my studio for almost a year, and we just broke up. It's terrible. I don't want to go to class, because every time I see him I feel awful. But I also don't want this breakup to affect my training. What should I do?
Jessalynn
Keep reading...
Show less
Via YouTube
With all the ugly headlines these days, it's inspiring to see people who can move past their differences—especially when they find common ground in dance. And a new video from Jubilee Media proves that dance can even transcend language barriers.
Keep reading...
Show less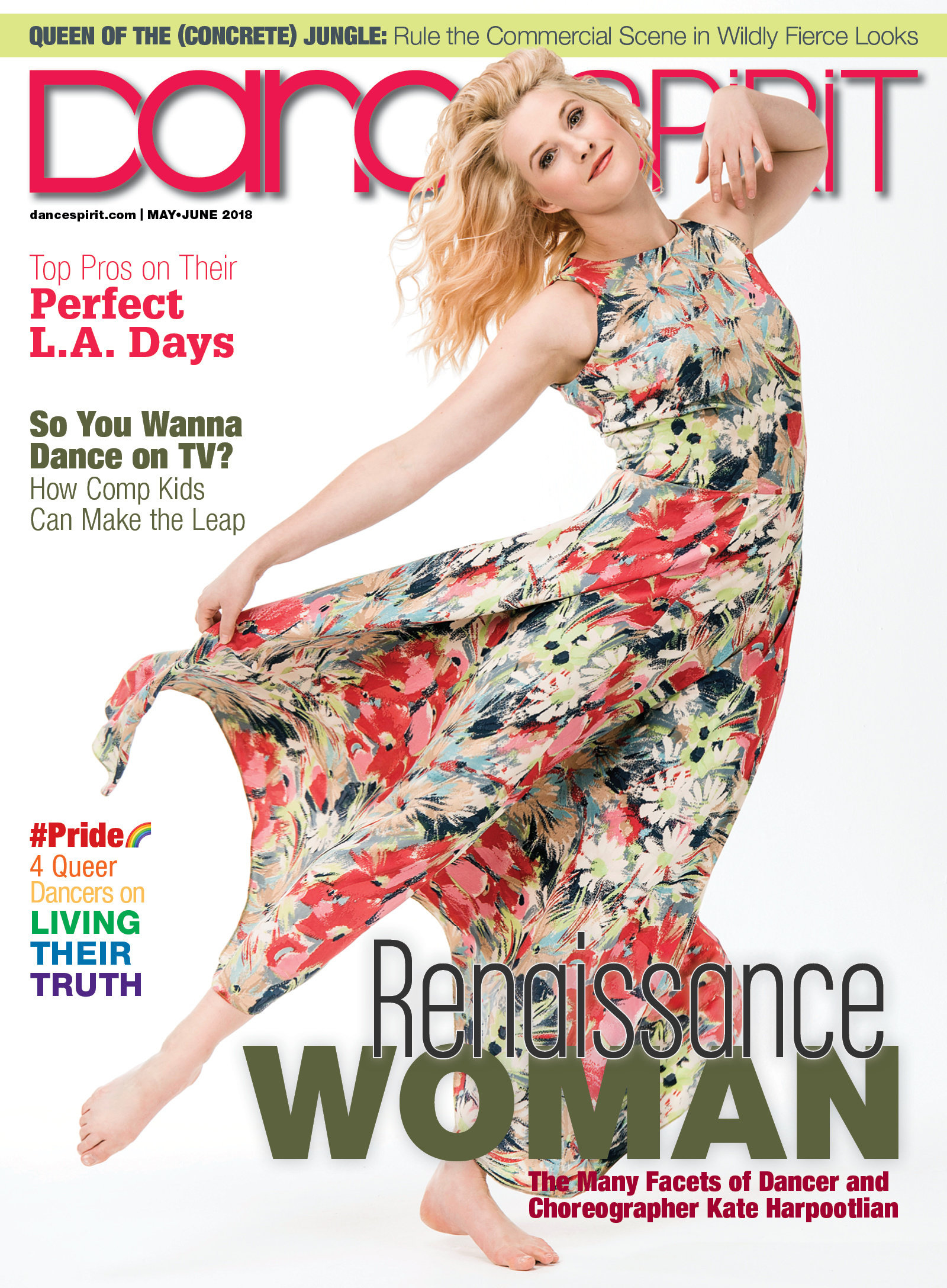 Get Dance Spirit in your inbox