What happens when a hauntingly beautiful art installation meets two A-list dancers? Poetry in motion.
You've probably heard of Rain Room, an immersive exhibit by the collaborative studio Random International that's been touring the world for the past few years. Basically, it's a space that's perpetually full of falling water—but you'll never get wet walking through it, thanks to a sophisticated system of sensors that create a radius of dryness around any moving object. (The #RainRoom selfie has become a sort of status symbol among artsy types.)
Rain Room is currently at the Los Angeles County Museum of Art. And when Step Up series stars Madd Chadd and Adam Sevani (Moose! Where have you been??) found themselves in the unusual space, they knew what they had to do: dance up a storm, in the storm.
Thankfully for us, they captured the whole thing on video. It's a little bit surreal, and a lotta bit amazing—like a modern-day answer to Gene Kelly's rainy-day routine from Singin' in the Rain.
Take a look:
You guys, we are so, so close to winter break. (If you're already on break, we'll forgive you...but just this once.) The weeks leading up to Christmas and Hanukkah can be super stressful. With exams, holiday shopping and final Nutcracker performances to worry about, it's easy to lose sight of the truly important things—like preparing to wow your family with your sick new moves.
If grandpa out-danced you at Thanksgiving, now's your chance to make a comeback. But you can't expect to impress without the element of surprise. They'll assume you're going to perform your Nutcracker variation, or that tap number from your Rockette-inspired Christmas show. But this year, you'll be rockin' the robot—because Chadd Smith, aka Madd Chadd, aka the Dubstep Dad, aka "that awesome robot dancer from LXD and the Virgin America Safety Video," is finally letting us in on the tricks of his trade with his first-ever video tutorial.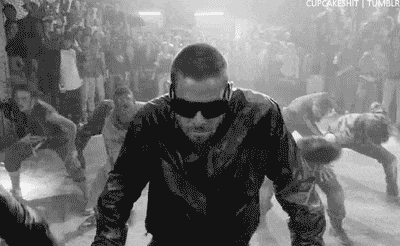 All joking aside, Madd Chadd is the master of isolations, and watching him demonstrate the fundamentals of his art form is pretty inspiring. So whether or not your planning to #dancebattle it out this Christmas, we highly recommend pick up some new moves.
Oct. 30, 2013 11:21AM EST
Air travel is an awesome thing with a lot of un-awesome aspects to it. Security lines? Baggage fees? Teeny-tiny seats? That one guy with the B.O. who always, somehow, ends up seated next to you? Ugh.
Usually, by the time you're listening to an inane in-flight safety announcement—really, who doesn't know how to use a seat belt??—you're just about ready to scream.
But for people flying Virgin America, that's all about to change. Because the airline just did an incredibly savvy thing: It turned its safety video into a sweet, sweet song-and-dance number. (A "safety dance"! Get it?)
You will not be able to stop watching this thing. Directed by Jon Chu, it features the likes of Madd Chadd, Cyrus Spencer, Chris Scott, Tyne Stecklein and Phillip Chbeeb, plus music and lyrics by former "American Idol" contestant Todrick Hall. To give you a sense of its genius, I'll just say that my personal favorite moment is the "robot dance" led by Mr. Chadd demonstrating how to use inflatable vests. (That is definitely not a sentence I ever thought I would type.)
And you know what? I'll admit it: I did learn something about airline safety while watching the video (30 times in a row). Snaps to Virgin.
Enjoy!
Jul. 25, 2012 10:32AM EST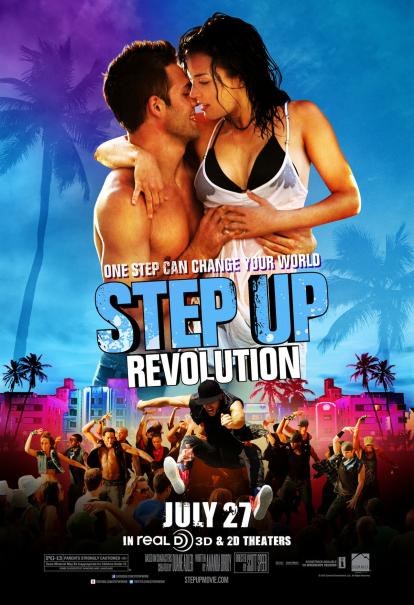 As we've discussed, the DS crew was lucky enough to get into a screening of Step Up Revolution last night (huge thank-you to Broadway Dance Center for the tickets!). And oh my gosh, you guys: It's amazing. We laughed, we screamed, we almost peed our pants multiple times. Here are just five of the many reasons you should get your bums to the theater this Friday:
1. tWitch! Mr. Boss is THE BOSS in this movie. Seriously, I think he was the highlight of the film for me. His dancing is fantastic, of course, but it's more that every time he appears onscreen you want to giggle and pinch his adorable cheeks.
2. There are more famous faces everywhere. Kathryn McCormick and Misha Gabriel and Mia Michaels (and tWitch, of course) have big old speaking parts, but you knew that already. What you might not have known is that you'll also see Phillip Chbeeb, Madd Chadd, Brandon Bryant, Chris Scott, Billy Bell and many more of the dance world's finest scattered throughout the film.
3. Peter Gallagher is typecast, in the best way possible. Are you making a dance movie? Do you need a slightly sinister, but ultimately sympathetic, authority figure to say things like, "Dance may not be the career for you"? Bring in Mr. Gallagher, aka Jonathan from Center Stage, who plays Kathryn's money-hungry, anti-dance dad in Step Up Revolution. (As usual, his eyebrows are mesmerizing.)
4. The acting is stellar. Just kidding! But let's be honest: You're not going to this movie for the acting. It doesn't matter that nobody in the cast is going to win an Oscar, because the dancing is just. that. good. Which leads us to...
5. THE DANCING. It's pretty spectacular. The "Mob" concept translates to big groups of fabulous dancers doing awesome things in unconventional locations—things which at various points involve trampolines, elaborate body paint, harnesses, hydraulic cars, glow-in-the-dark costumes, and dollar bills falling from the sky. YES.
Step Up Revolution opens this Friday, the 27th!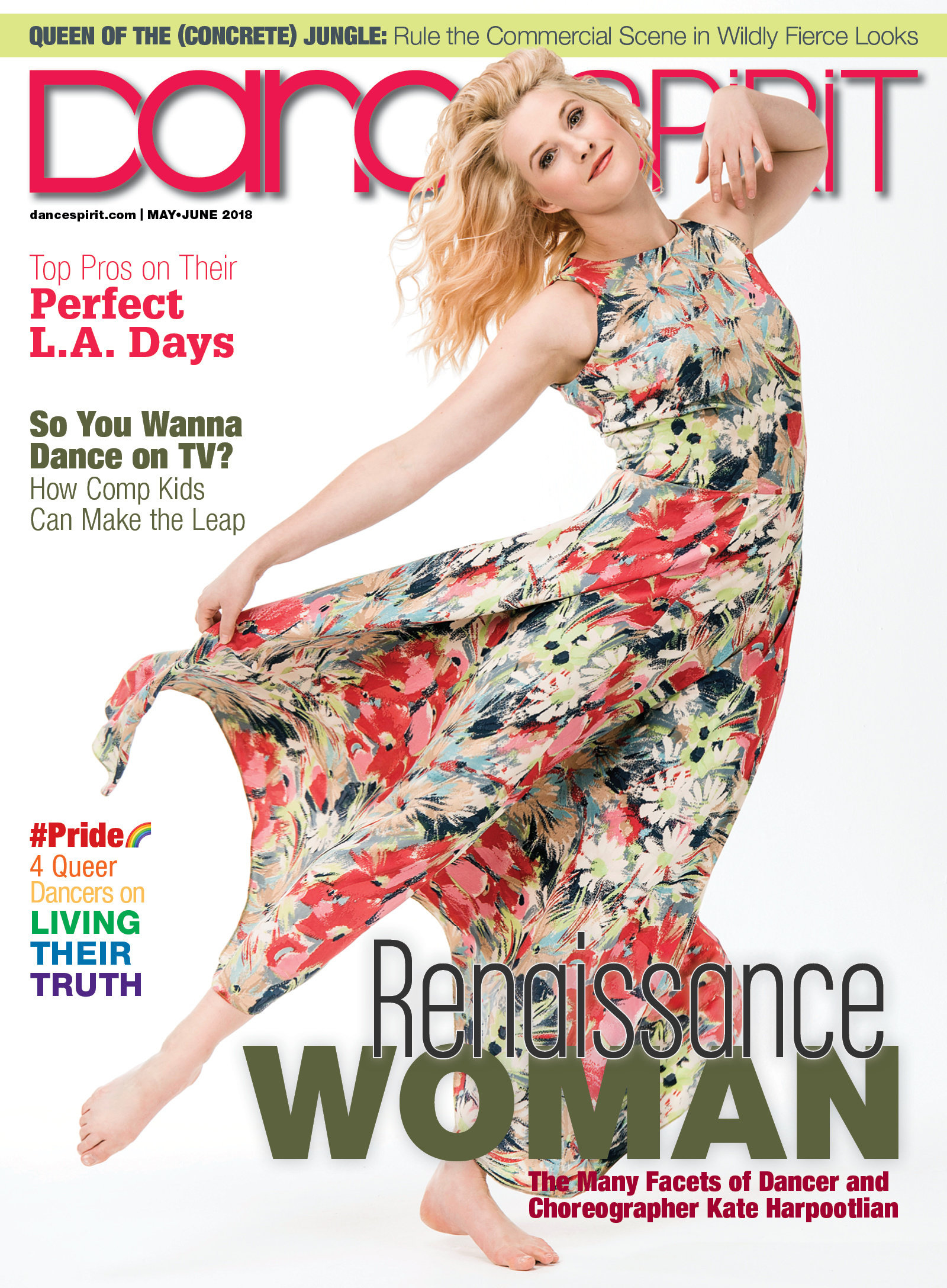 Get Dance Spirit in your inbox