Apr. 17, 2018 10:27AM EST
Oh, hi, EVERYBODY. (Screenshots via YouTube)
Sometimes, you hear talk about an upcoming class video and it sounds too good to be real. Wait: Todrick Hall made a track featuring RuPaul, and then Todrick personally asked Brian Friedman to choreograph it, and then Brian got Maddie and Charlize and Jade and Kaycee and Sean and Gabe and Larsen and Bailey to come out for the class? I just...that can't be right. Can it?
It is right, friends. It is SO RIGHT.
Keep reading...
Show less
Feb. 11, 2018 07:00AM EST
Photo by Joe Toreno
The coolest place she's ever performed:

I'd have to say the Super Bowl. The field was so cool, and Katy Perry was right there. And there were so many eyes—definitely the most eyes I've ever performed for!
Something she's constantly working on:
My feet. I'm flat-footed, so I'm always hearing, 'Point your toes!' And I'm like, 'I am!'
Signature look:
My hair! That, and a pair of leggings with a T-shirt or tank top.
Keep reading...
Show less
Maddie and Mackenzie Ziegler (via Instagram, @maddieziegler)
You survived Nutcracker season. The gifts have all been opened. The craziness of the past few months is finally dying down. As you give your mind and body a (much deserved) rest this winter break, don't forget about your skin. Dancers are constantly wearing loads of makeup (and sweating a lot in said makeup), which can wreak havoc on your pores. Take this downtime to pamper yourself and refresh your complexion with our favorite detoxing face masks. You'll head into the new year glowing like never before! ✨
Keep reading...
Show less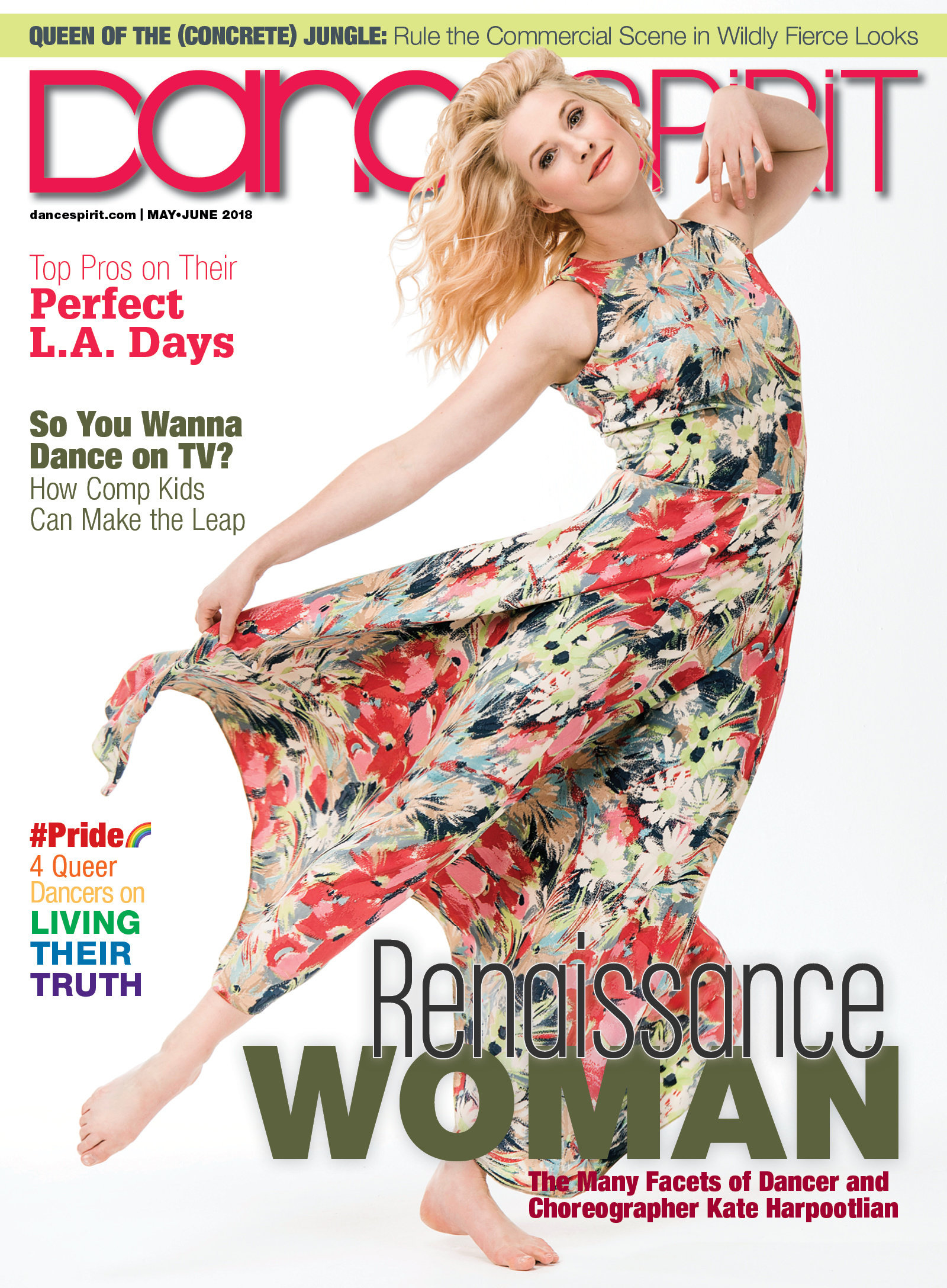 Get Dance Spirit in your inbox