Mar. 08, 2016 02:30PM EST
Ross Katen auditioned for the Limón Dance Company on his 21st birthday, just after graduating from the BFA dance program at New York University's Tisch School of the Arts. Limón, he knew, was an unusual choice for a recent NYU alum. "I'd been focused on creating new work in a pretty progressive conservatory program," he remembers, "and this was a company performing dances that had been in repertory since the 1940s." But after the audition and a weeklong workshop, he felt excited about the challenges of the dramatic Limón style—and he earned a contract with LDC.
For many young dancers, the performance dream centers on contemporary companies. And for good reason: Getting to perform new works and be involved in the creative process is pretty darn exciting. But dancers are also finding fulfillment in time-honored repertory groups like LDC, Paul Taylor Dance Company and the Martha Graham Dance Company—companies that were established long before they (and, in some cases, their parents) were born.
Why join a company grounded in the past? For one, Katen says, the work still resonates. Though LDC was established in 1946, "there are so many intricacies to explore within the repertory," he says. "You can still find new ideas to play off of in historical pieces." That quality, he says, is what's allowed those works to stick around.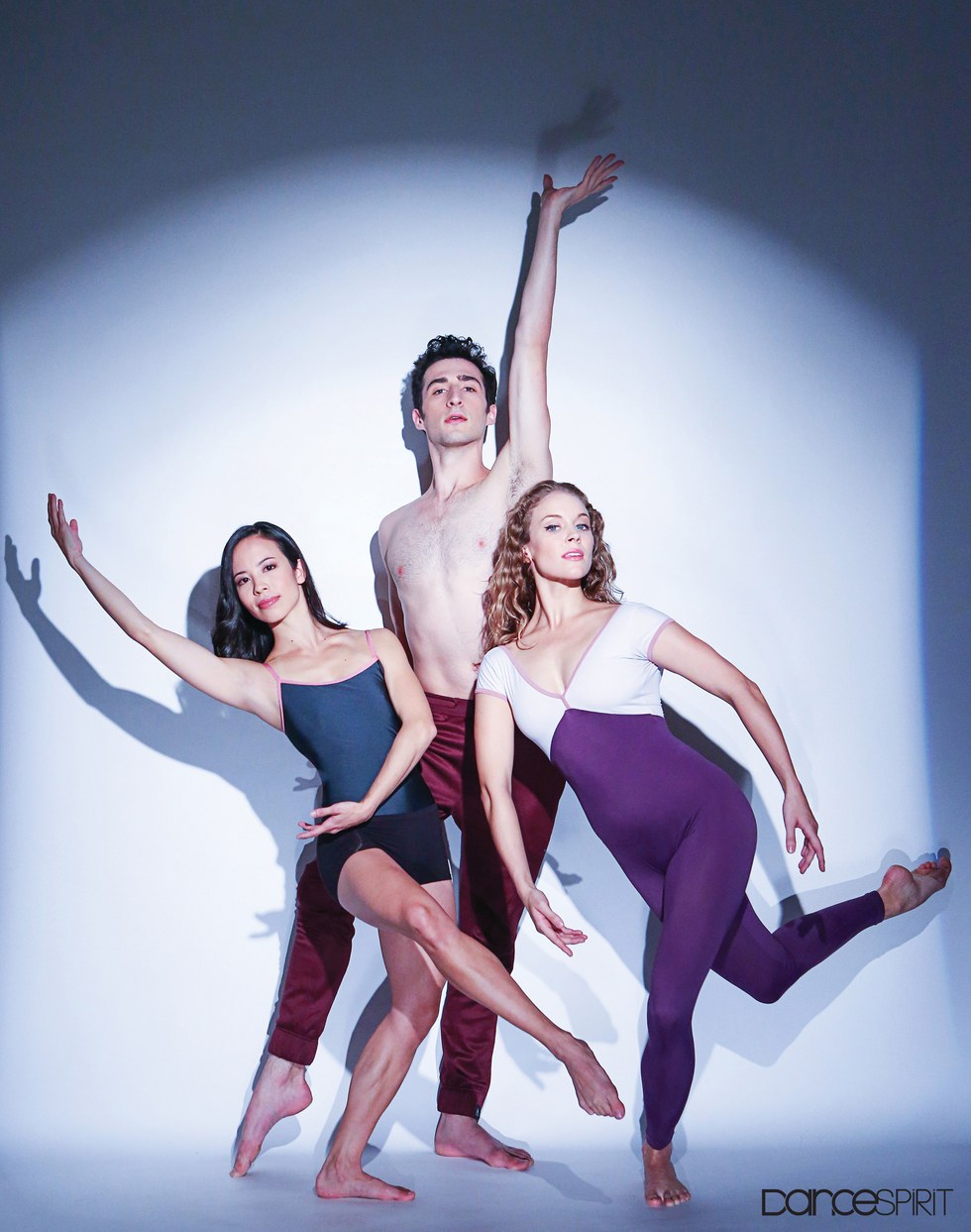 (From left) Ho, Katen and O'Donnell strike a pose (photo by Jayme Thornton)
Today, LDC primarily presents pieces by Limón himself—just as the MGDC repertory is mostly Graham, and the PTDC rep is nearly 100 percent Taylor. That means dancers get
a chance to dig deep into a single vocabulary, exploring the nuances of its technique through a wide variety of rep. "I love the diversity of Paul Taylor's work," says Madelyn Ho, who recently joined PTDC after spending four years in the company's apprentice/
touring group, Taylor 2. "There are some really dark, ugly pieces that let me draw on my intense side, and there are happier dances, too. Having the opportunity to experience that range—and all by one choreographer—really pulls me in."
Anne O'Donnell, who joined the 90-year-old MGDC as an apprentice
in 2014, agrees. "Working in one style so intensely is gratifying," she says. Classic techniques like Graham are also a great foundation to build a career on, because "so many choreographers have come out of the traditions of these modern dance pioneers," O'Donnell says.
Because their names are well known throughout the world, classic modern companies tend to tour frequently, too. MGDC tours internationally several months out of the year; PTDC travels 16 weeks each year. O'Donnell loves that her job lets her see the world. "Touring has been one of the biggest blessings," she says. "One of my proudest career moments was going to Sweden with MGDC to learn a new work by Mats Ek. It was surreal."
Now is an especially good time for younger dancers to look into older companies. In the past, heritage modern groups have struggled with funding, which has sometimes meant limited seasons. But recently, there's been an exciting wave of revitalization. Last October, to celebrate Limón's 70th anniversary, companies from around the globe gathered at The Joyce Theater in NYC to perform a wide variety of Limón's work. MGDC has commissioned work from contemporary choreographers, including Kyle Abraham, Sonya Tayeh, Nacho Duato and Andonis Foniadakis.  And last year, Paul Taylor—who continues to create new pieces—broadened his troupe's scope by creating Paul Taylor's American Modern Dance, a presenting organization that showcases guest companies and outside choreographers. (PTDC also presents a jam-packed month-long season at Lincoln Center each year.)
Above all, joining a classic modern company offers young dancers a chance to participate in a revered, time-honored tradition. "You feel like you're part of a bigger history," Ho says. "When you put on a Taylor costume, you know there have been all these dancers who've worn the same one before you. It's a pretty amazing feeling."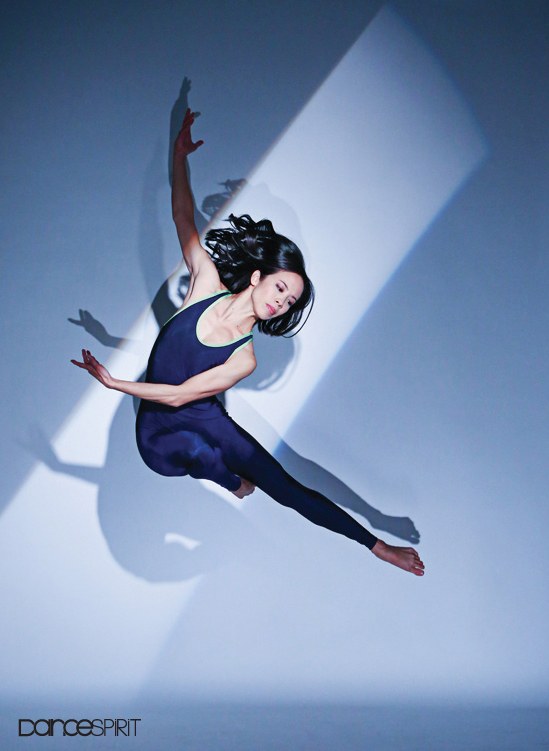 (photo by Jayme Thornton)
Madelyn Ho, Paul Taylor Dance Company
What she loves about Paul Taylor's work: "Connecting with people onstage. You get to make eye contact and be a human instead of a 'performer.' "
Advice for DS readers: "Think about how to dance with others. When I was younger, I lacked spatial awareness and was too focused on technique."
Number-one PTDC audition tip: "Taylor's auditions start out with just walking across the floor alone. It's terrifying. But don't let it psych you out. They just want to see you being yourself."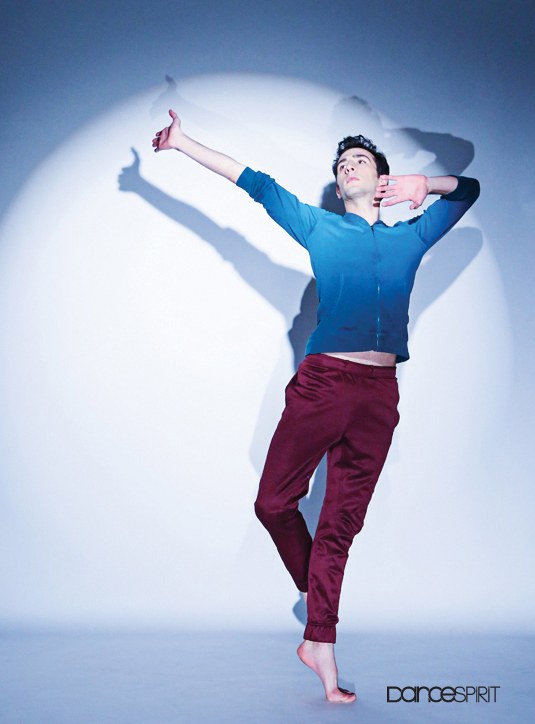 (photo by Jayme Thornton)
Ross Katen, Limón Dance Company
What he loves about Limón's work: "Limón was a master of theatricality, but he has such a huge range. For example, The Winged is totally abstract. There's also a certain morbidity to much of his work that I find fascinating."
Advice for DS readers: "Remember that dance is subjective. It's dependent on who's viewing it, and on which day, and where. That's good, though: As a dancer, it's important to be open to different opinions."
Number-one Limón audition tip: "Rhythm is one of the most important elements of Limón technique and choreography. You have to be a musical dancer."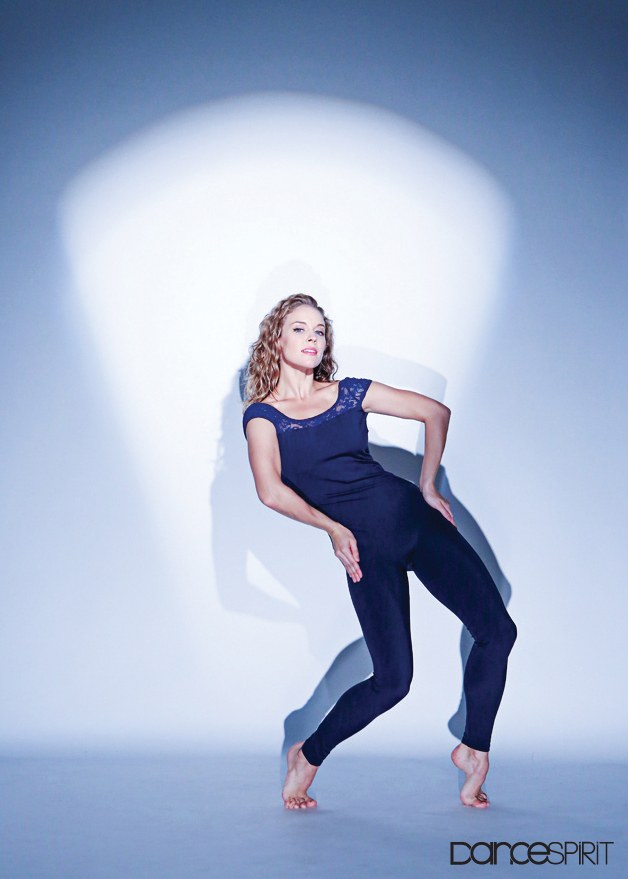 (photo by Jayme Thornton)
Anne O'Donnell, Martha Graham Dance Company
What she loves about Martha Graham's work: "It's so honest, so true. It shows off the body and makes you a powerful performer."
Advice for DS readers: "Know that hard work does pay off. Dance isn't an easy career; at some point you'll question why you're doing what you're doing. But believe in yourself—and be kind."
Number-one Graham audition tip: "Know the foundation of the technique, and look the part. Wear skin-tight clothing that shows off your body and your contraction. Show your knowledge of the company."
Videos
Jan. 22, 2016 12:16PM EST
In May 2008, Madelyn Ho decided on a whim to audition for the Paul Taylor Dance Company and Taylor 2. She was a Harvard premed student, just weeks from graduation, with only six months of exposure to the Taylor technique. "I wasn't thinking about my chances," Madelyn says. "I just thought it would be an awesome experience." But Madelyn danced with a blazing energy suited perfectly to the grounded yet buoyant movement.
And when the audition ended, she was still there. "Then Paul said to me, 'I'd like you to be part of Taylor 2,'" she says. "I couldn't believe it!" To those who have seen her dance, however, it's clear the 23-year-old is a Taylor natural.
Madelyn's path to the modern world was anything but straight. She studied ballet in her hometown of Sugar Land, TX, at BalletForte and thought briefly about pursuing a professional ballet career. But with impressive achievements in science, Madelyn chose the premed track instead. At Harvard, in 2004, she was determined to keep dance in her life and became involved in the Harvard Dance Program. After dabbling in modern dance for a while, she devoted herself more fully to it in the fall of her senior year. Dancing in David Parsons' Etude was a high point. "I loved how athletic it was," she gushes. "It was different from anything else I'd done." After that she applied for and received a Harvard Artist Development Fellowship that allowed her to study modern dance in NYC during her winter break. And, since Parsons was a Paul Taylor dancer, she decided to attend the Taylor Winter Intensive while there. "The movement was foreign to me," Madelyn remembers, "but there was something about it that felt natural."
Back at Harvard, she studied with guest teacher and former Taylor star Ruth Andrien, who staged the classic Taylor work Aureole on the students. Taylor 2 also came to perform. "It was Taylor wonderland," Madelyn says. Dancing with the company crossed her mind, but only as a far-off dream job. She went to the fateful audition anyway, and signed with Taylor 2 in June 2008, right before graduating Harvard.
Taylor 2 director Andy LeBeau says that Madelyn was an obvious choice for the junior company. "The Taylor style fits Madelyn's body perfectly," he says. "She's both a mature mover and this cute ball of energy. She doesn't segment the movement, but uses her whole body to dance." Madelyn is also an extremely hard worker. "She has high expectations of herself," he adds. "We tease her because she writes down every single count and step in her book."
Madelyn brings this same dedication with her on the road: Taylor 2 performs, teaches classes, gives lecture/demonstrations and does educational outreach programs around the country. "I've had a lot of teachers who were willing to share what they loved," she says. "I hope to do the same."
Looking forward, Madelyn says she would be thrilled to join the main company someday, if Taylor invited her. And she eventually wants to return to graduate school to become a dance medicine specialist. That way, this scholar-slash-Taylorina will have it all.
Fast Facts
Favorite TV show: "Glee"
Non-dance job: Volunteer emergency medical technician in Brooklyn, NY
Fave non-modern class: Ballet at the Ailey School, Peridance and Mark Morris Dance Center
Perfect day off: "Walking aimlessly around NYC with my friends."
Photo by Erin Baiano/Courtesy Dance Magazine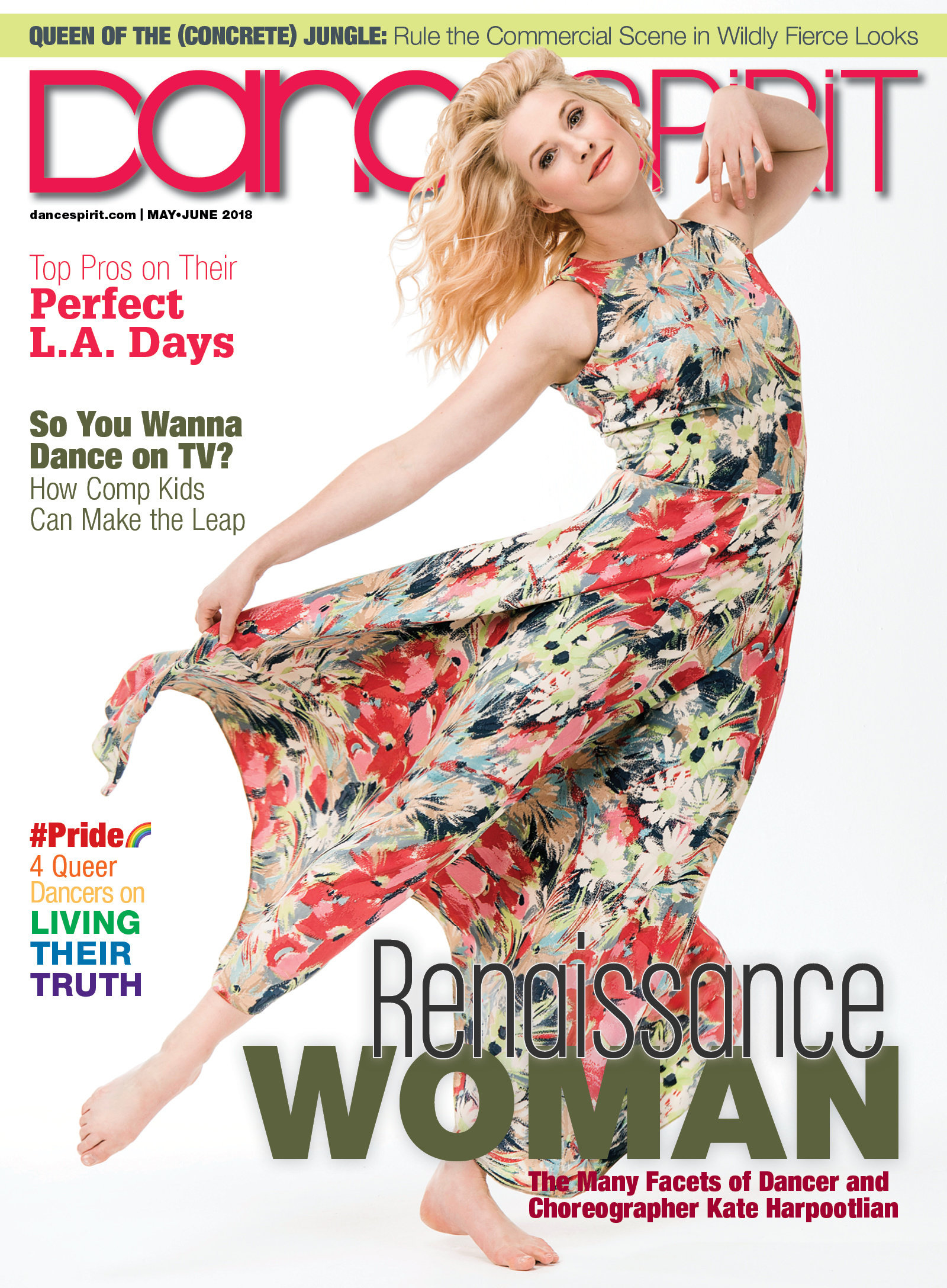 Get Dance Spirit in your inbox