We bet the news added another foot of height to Michaela's amazing jump. (Photo by Michel Schnater)
Remember back in 2015, when it was first announced that the extraordinary memoir of extraordinary ballerina (and Dance Spirit cover star) Michaela DePrince would be made into a film? Remember the happy dance you did upon hearing that news?
Well, take that happy dance, multiply it by 10, and add some fierce voguing moves to it: We just found out the director of DePrince's biopic is none other than Madonna.
MA. DON. NA.
Keep reading...
Show less
Mar. 23, 2017 04:41AM EST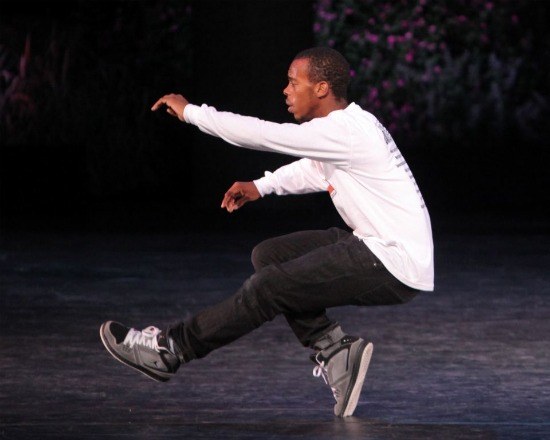 If you haven't heard of Lil' Buck, you are a) behind on your DS reading! Check him out in our "Most Influential People of 2011" feature; and b) MISSING OUT. The talented dancer is spreading the gospel of "jookin'," a hip hop style that originated in his hometown of Memphis, TN. Jookin' is awesome—and almost impossible to describe. Here's the best I can do: It's a combination of fluid arm isolations, glides and slides, and pointework. You read that correctly: pointework.
Lil' Buck basically blew up the internet last summer, when none other than Spike Jonze posted a video of his mesmerizing take on "The Dying Swan" (with none other than Yo-Yo Ma on the cello). Last night, he grabbed the spotlight again: He performed in Madonna's supersized Superbowl halftime show. And by "performed," I don't mean "step-touched in the back row with 50 other dancers." I mean straight-up stole the show from the Material Girl herself.
There isn't much halftime footage up online (copyright issues, boo). You can, however, catch bits of Lil' Buck's performance—he's the one wearing wings (!)—in this clip (sorry, not embeddable) from his local Memphis TV station. You'll also hear from his adorable ballet teacher, and from the man himself. (I do have a serious bone to pick with News Channel 3, though—local "rapper" shines with Madonna??? Good grief.)
And since, after that appetizer, you're probably hungry for more Lil' Buck, I'll leave you with his amazing "Swan" video from last year: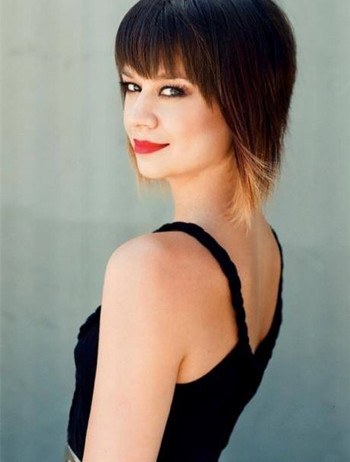 Meet Megan Lawson: choreographer to the pop star (by Rob Daly)
Few gigs compare to creating the moves for Madonna. Choreographer Megan Lawson is living that dream.
Lawson, whom you might know from Fanny Pak, began working on Madonna's Rebel Heart Tour a few months ago. But it's not her first rodeo with the Queen of Pop. The Canadian-born choreographer was also responsible for the moves in Madonna's "Living for Love" and "Ghosttown" videos, along with Madonna's 2015 Grammy Awards performance, and was a contributing choreographer to Madge's MDNA tour.
Dance Spirit spoke with Lawson about her work on the upcoming tour.
Dance Spirit: What's the process of choreographing for a tour of this scale?
Megan Lawson: Jamie King is the show's director. The process starts with a discussion between Jamie, Madonna and I about ideas and concepts. Then, my dancers, Jamie and I get into the studio and experiment for a while before presenting to M. She always has a hand in the choreography. She loves to be part of the process and collaborate with everyone, from the lighting designer to the makeup artist. I'd say every number in the tour has at least one part Madonna choreographed herself. It's a really fun process.
DS: Are there other choreographers working with you?
ML: Since I'm the lead choreographer on this tour, I got to recommend other choreographers to collaborate with. I was so fortunate to bring in other artists, including Jillian Meyers, Matt Cady and Kevin Maher, who are all friends of mine. The great thing about involving other choreographers is that the show becomes really diverse. Every song is different stylistically, and each has a unique choreographic vibe.
DS: Does anything about the tour scare you?
ML: Getting it all done in time! It's been a challenge to coordinate everything. Madonna doesn't settle for anything but the best. It takes time. This is certainly the biggest-scale production I've ever experienced. I can't wait to see it all come together. I know it will. But right now it's crunch time, and that's a little scary.
DS: What are your top three favorite Madonna songs?
ML: "Human Nature," "Messiah" and "Falling Free."
DS: What's your advice for Dance Spirit readers?
ML: Explore as many avenues as you can. I never really had goals or plans that were set in stone. I just knew I wanted to dance and create for living. I tried lots of different things—from taking a wide variety of classes to assisting choreographers to picking up small gigs here and there. What really paid off the most, though, was grabbing some friends and making a few little videos of my own. Those experiences were more satisfying than working as a backup dancer—and Madonna ended up hiring me after seeing some of the clips! It's OK if your goals change over time. Be open to your desires and follow your heart.
Madonna's Rebel Heart Tour begins September 9. Visit madonna.com for more info.
Yes, the Grammys are all about the music. But they inevitably also feature a bunch of great dancers. And this year, those dancers seemed to play especially large roles—from Maddie Ziegler as Baby Sia to Katy Perry's shadow selves. Without further ado, here are the top five highlights from last night's show.
5. Lady Gaga danced cheek to cheek with Tony Bennett. OK, it wasn't the danciest moment of the night, but how amazing was Gaga's duet with one of music's all-time greats? Not only did both show off their legendary pipes, but they threw in a little waltz around the stage for good measure. The whole thing was pitch-perfect, literally and figuratively.
4. Pharrell showed us a different kind of "Happy." Whoa, we didn't think there was any way this song could go dark and moody, but somehow Pharrell managed to make a boppy unicorn-and-rainbow tune into an emotionally-charged anthem. It was intense. And the sweats-clad crew of dancers brought things to the next level.
3. Katy Perry went gospel. Much as we loooove us some dancing sharks, we were excited to see Katy Perry do a complete 180 from her over-the-top Super Bowl show. Her stripped-down performance of "By the Grace of God"—a tribute to survivors of domestic violence—was perfectly complemented by its sole decoration: a simple white scrim on which the shadows of two Katy-proxies danced.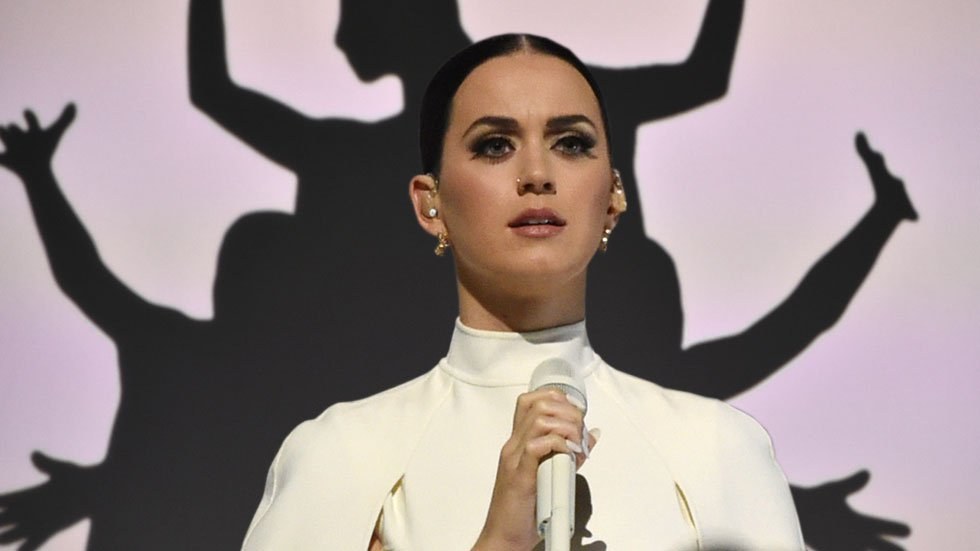 (Photo AP)
2. Madonna got her bullfighter on. Well, here's something we didn't see coming: Madonna decided to go all matador on us, performing "Living for Love" complete with a team of dancing, bedazzled man-bulls. The whole woman-on-a-giant-red-table-surrounded-by-shirtless-men thing is actually straight out of Belgian choreographer Maurice Béjart's playbook—take a look at his Boléro, choreographed way back in 1961 and still performed frequently by the Paris Opéra Ballet. Also, we totally spy Madge favorite Lil Buck among the bulls! (The Grammys performance isn't available online, but here's the official video for "Living for Love," complete with bull-dudes:)
1. SIA OMG SIA. Unsurprisingly, Sia declined to show her face during last night's performance of "Chandelier." Unsurprisingly, the amazing Maddie Ziegler was there to play Bizarro Sia, and unsurprisingly, she was fantastic. But that's not to say this act was devoid of surprises. Because grown-up dancing Sia? That was "Saturday Night Live" alum Kristen Wiig. And she was great! Turns out, Wiig actually studied ballet for several years. We loved the crazy-quirky rapport she developed onstage with Maddie. (Also, "Wiig in a wig" is our new favorite phrase.)
What did you all think? Did you love or loathe Madonna's bull-dudes? Are you currently watching the Sia performance on repeat? On a scale of 1 to COMPLETELY DEVASTATED, how sad are you that Beyoncé's performance was basically dance-free???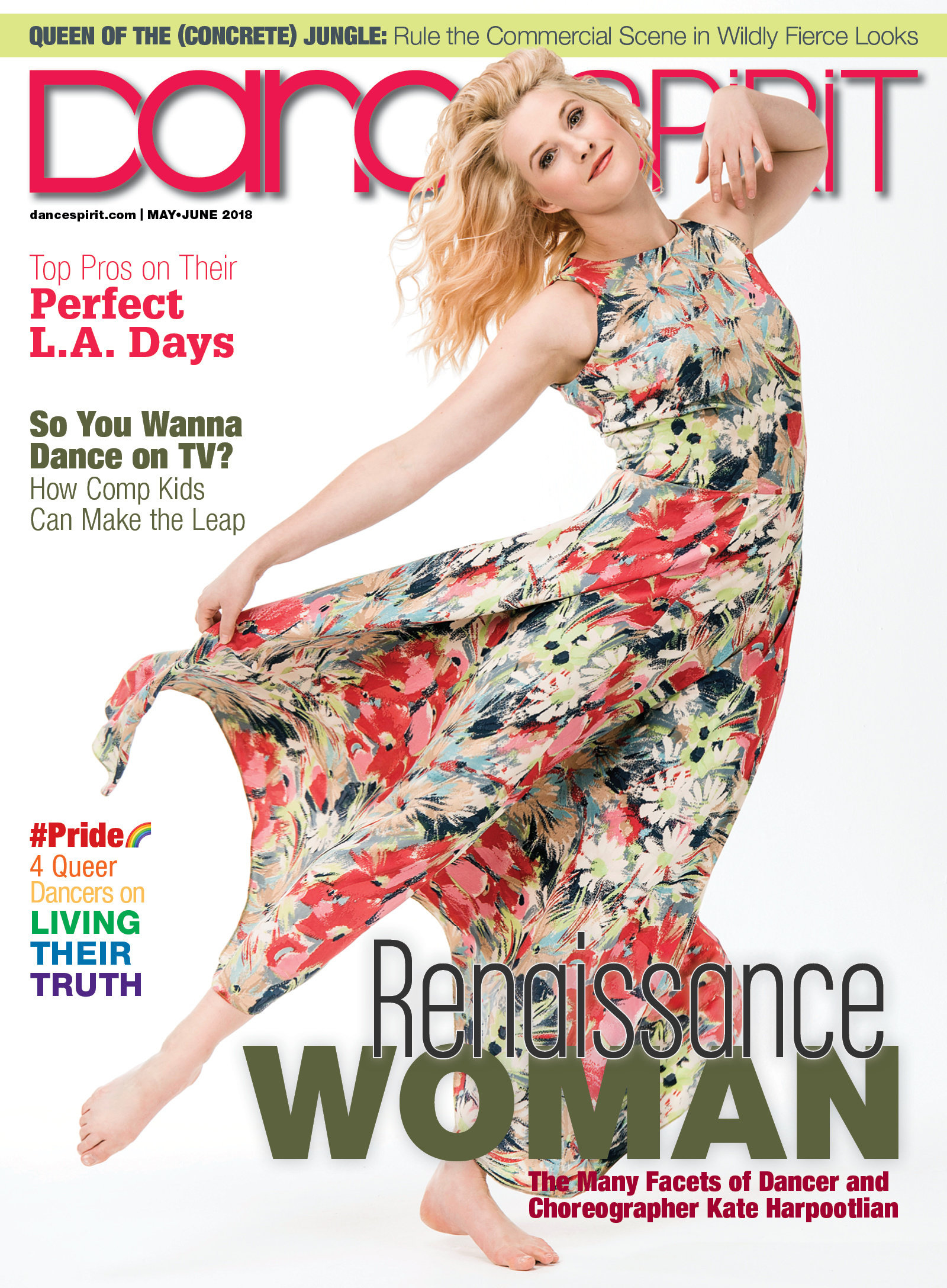 Get Dance Spirit in your inbox