Photo by Travis Kelley, courtesy Kathryn Morgan
In our "Dear Katie" series, former NYCB soloist Kathryn Morgan answers your pressing dance questions. Have something you want to ask Katie? Email dearkatie@dancespirit.com for a chance to be featured!
Dear Katie,
I completely fall apart at dance competitions. I get so nervous when I know that everything I do is being scored. How can I calm down in front of the judges?
Alexandra
Keep reading...
Show less
Via @camilleabrown on Instagram
Set on a vibrant island recovering after a massive storm, Once On This Island follows the story of a young peasant girl, Ti Moune, who falls in love with a wealthy boy. Their divided worlds tear them apart, and Ti Moune sets out on a journey, guided by the island gods, to reunite with her love. The production originally opened on Broadway in 1990 and scored eight Tony nominations. This month, the show returns to the Great White Way—with new choreography by Camille A. Brown, the founder and artistic director of Camille A. Brown & Dancers and a four-time Princess Grace Award winner. Dance Spirit caught up with Brown to see what the process has been like.
Keep reading...
Show less
Feb. 02, 2016 03:23PM EST
Photo by Joe Toreno
The stars aligned back in 2013, when two young dancers walked into Tricia Miranda's class at International Dance Academy in Hollywood. Kaycee Rice, then 10, and Gabe De Guzman, then 12, plowed their way through an intricate hip-hop combo to Rihanna's "Right Now," showing dancers twice their age what it means to go full-out. Miranda, one of the industry's most sought-after choreographers, was captivated. "I remember thinking, 'Wow, these kids are aliens,' " Miranda says. "It's so rare to find a student who's mastered both performance and technique, and here I had two."
Keep reading...
Show less
NYC college students and recent grads, listen up! We've extended the application deadline for Dance Spirit's fall internship to September 10. That means you still have time to tell us why you're the perfect candidate for the coolest job ever with the best editorial staff ever. OK, so we may be a little biased, but we just really like our jobs. And if you're a hard-working aspiring writer/editor who loves dance, you'll really like working with us.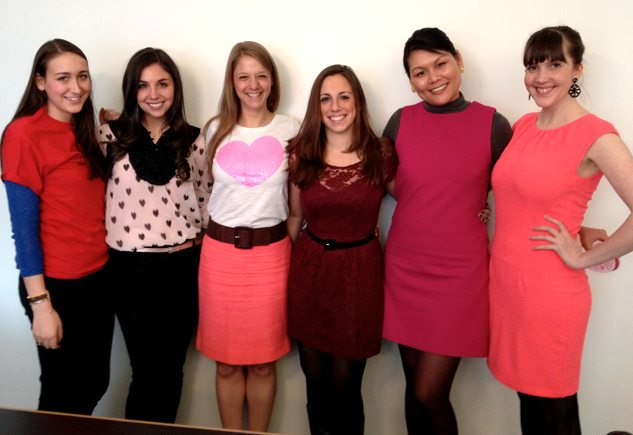 We love holidays! The Dance Spirit staff all dressed up for Valentine's Day 2013 with former DS intern Megan Kirsch (far left)
Want to spend two days a week with us this semester?
Just send a cover letter, updated resume and two writing samples to Hanna Rubin at hrubin@dancemedia.com. Be sure to put "Fall Internship Application" in the subject line and specify that you're interested in interning for Dance Spirit.
Internships are unpaid and require a minimum two-day-a-week, onsite commitment through December at our office in NYC. We can offer school credit to college students, and we do not accept high school students. Preference is given to college juniors and seniors.
We can't wait to meet you!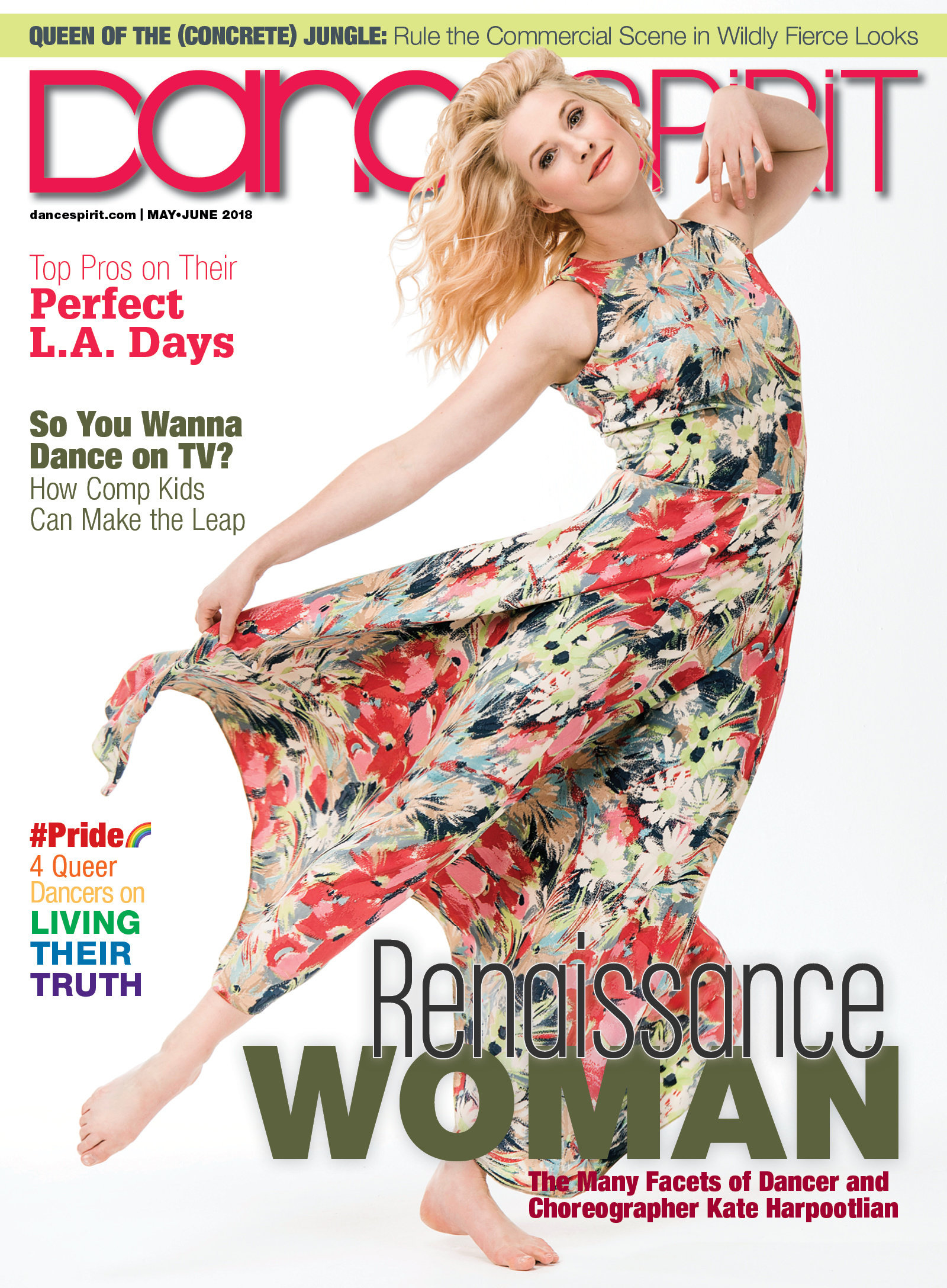 Get Dance Spirit in your inbox