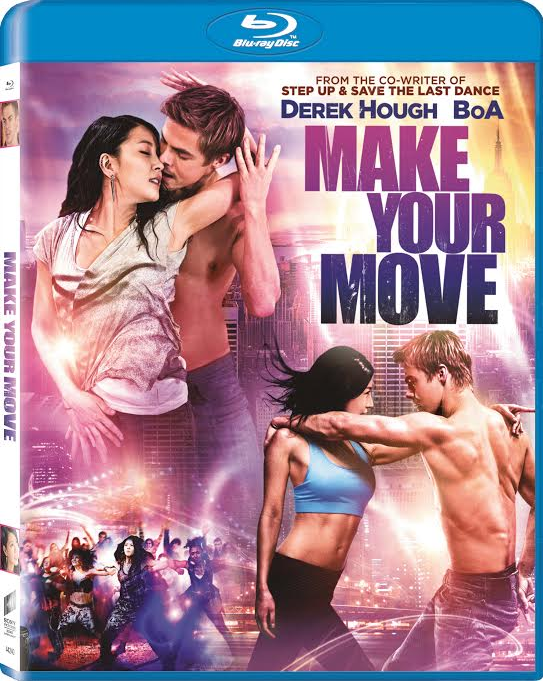 Coming soon!
Remember back in March, when we gave you the inside scoop on Make Your Move, a Romeo and Juliet–inspired dance film starring Derek Hough and K-Pop celeb BoA? Well, the movie was every bit as awesome as we thought it would be based on our interview with director Duane Adler. The choreography featured a pretty spectacular mix of hip hop, tap, contemporary, even aerial dance—a crazy-genius mish-mosh that only choreographers Tabitha and Napoleon D'umo could have concocted. And rather than take time-outs for dance breaks, the movie incorporated dancing into the story itself.
If you missed Make Your Move the first time around, never fear: The film comes out on Blu-ray and digital HD July 22. In the meantime, we've got an exclusive behind-the-scenes clip featuring interviews with Hough, Adler and Nappytabs about how all the dance scenes came together. Take a look!
It's totally Derek Hough's year. From winning an Emmy and choreographing at the Olympics to competing this season on "Dancing with the Stars" and performing on a North American tour with sister Julianne, Derek seems to be checking almost everything off of a very full bucket list.
Oh, and did we mention he's starring in a dance movie?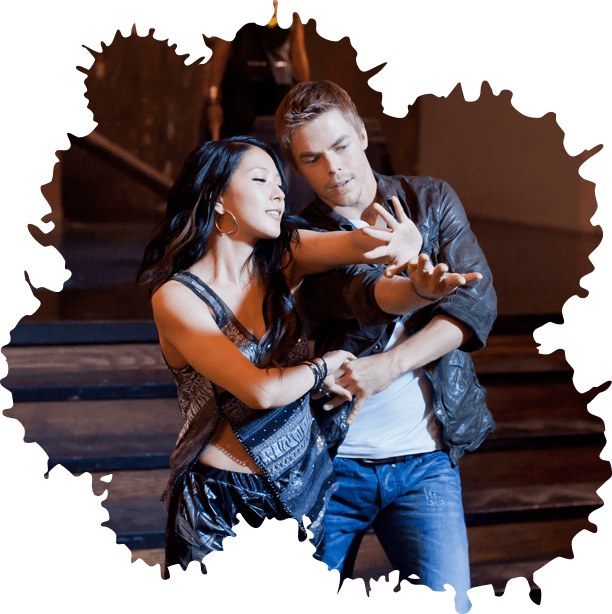 BoA and Derek Hough in Make Your Move
Make Your Move (which you may remember in its earlier stage as Cobu-3D) opens nationwide April 18. In it, Derek plays Donny, a tapper from New Orleans who falls in love with Cobu dance crew member Aya, played by K-Pop singer BoA. Once these performers meet and realize they're not supposed to be together (because of family disputes), they must find a way to work it out. Essentially, it's Romeo and Juliet, West Side Story and a little Save the Last Dance rolled into one. (Fitting, since MYM's writer and director Duane Adler was the screen writer for both Save the Last Dance and the original Step Up.) We caught up with Adler to get the inside scoop:
Wait a second...Derek Hough taps?
Yes! When I first met Derek, he read the script and said, "Duane, you know I'm not a tapper." He said he hadn't tapped since he was about 13. But we talked about it and he just became a workaholic. He started taking tap lessons, and now he's tearing it up.
We know Allison Holker is in the film—will we recognize any of the other dancers?
Chloé Arnold has a cameo in the movie during a big tap number, along with Toronto tapper Shawn Byfield. Nick Gonzalez is also in it, and Napoleon and Tabitha D'umo choreographed.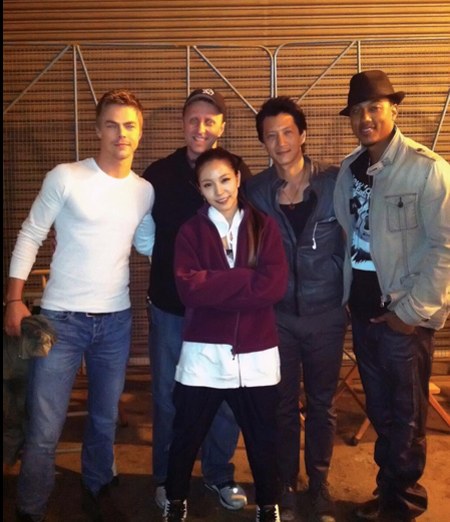 (L to R) Derek Hough, Duane Adler, BoA and other MYM cast members Will Yun Lee and Wesley Jonathan
How is this movie different from Save the Last Dance?
These characters are older and more mature—they're 20 somethings, out of school and out of their homes. In Save the Last Dance, they're still in high school and in the safety of their own homes. I'd call Save the Last Dance a realistic, urban drama with some dance. But Make Your Move really harkens back to movie musicals of the past. The action doesn't stop for a dance scene—it's all integrated.
Derek is everywhere these days. Now, after working with him, do you think he's the Gene Kelly or Fred Astaire of our time?
It's hard to think he's not. The sky is the limit for him. And with the dancing he does in this movie, you really forget he's the guy on "DWTS." Derek's energy on set is contagious. Sure, his career is in its early stages. But if there's a dancer today with Fred or Gene's potential, I think it's him.
Want more? Take a look at Make Your Move's trailer below—and get ready for April 18. It's gonna be awesome!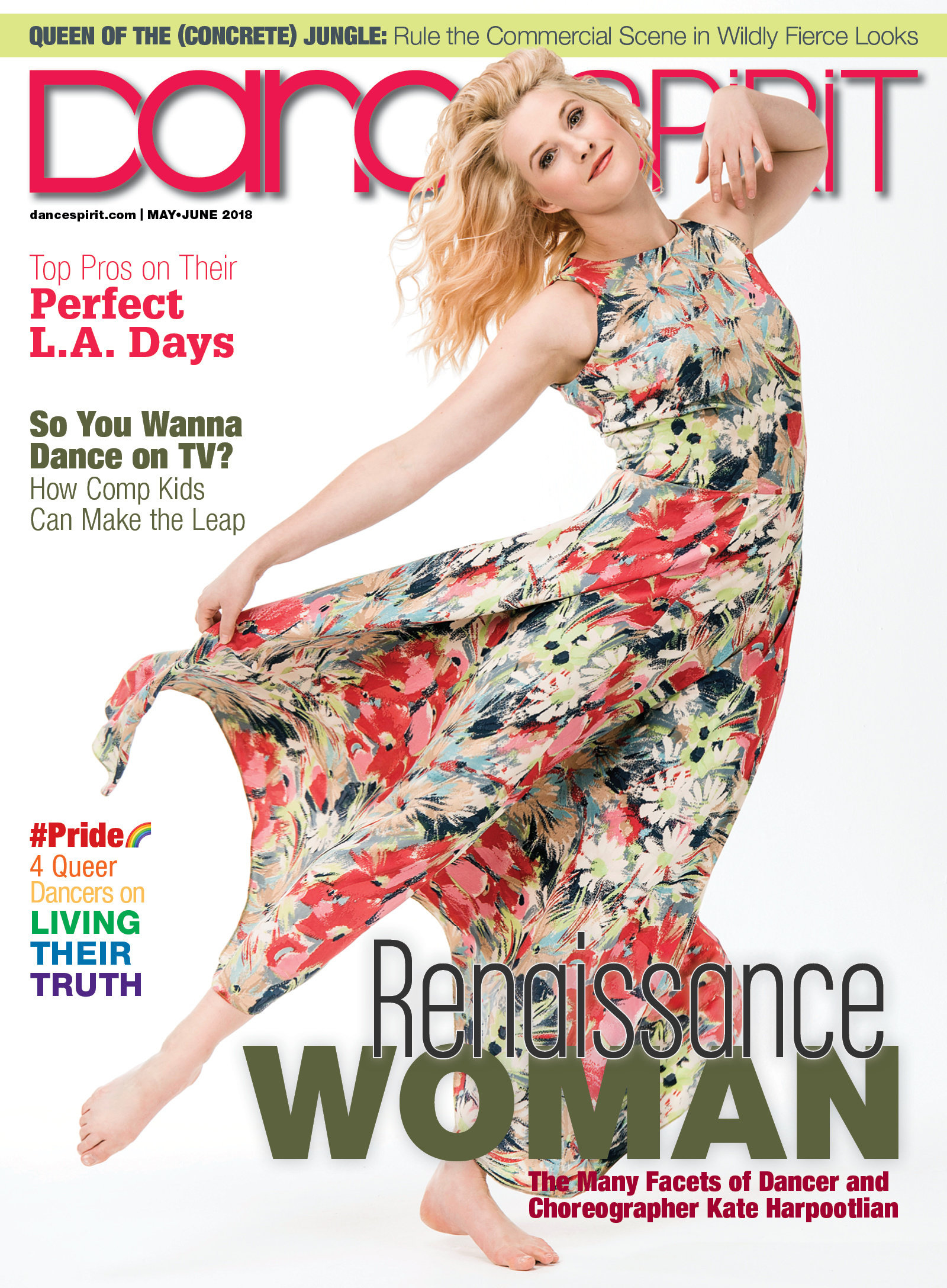 Get Dance Spirit in your inbox