Thinkstock
We're about to hit peak competition season, and that means tons (and tons) of makeup. Even if you've mastered a skin-care routine to combat the hours your skin spends covered in foundation and powder, you may be overlooking one important detail: your makeup brushes. The tools of your trade need cleaning, too! Dirty makeup brushes can cause a lot of icky issues, including acne, skin irritation, and infections. Luckily, brush maintenance is super-easy—a little effort goes a long way. Try these tricks!
Keep reading...
Show less
Last night was New York City Ballet's fall gala, which is basically prom night for NYCB and its most stylish fans. The highly anticipated evening merged fashion and ballet, featuring collaborations between the industries' most talented designers and choreographers. And while the performance was exceptional, we were as obsessed with what we saw on the red carpet as what we saw onstage.
Though the event attracted some of Hollywood's most fashionable celebs (we bow down to NYCB gala queen Sarah Jessica Parker), we thought many of the most stylish ladies of the night were the NYCB dancers and choreographers themselves. (Dancers clean up pretty well!) Check out some of our favorite styles of the "'rinas" who traded their tights and leos for heels and a gown.
Keep reading...
Show less
Thinkstock
With summer comes sun-kissed skin—except when you're in the studio all day! When you find yourself months into peak sun season with no tan lines to show, reaching for a bottle of self-tanning lotion or spray seems like the perfect quick fix. It's easy, cheap, safer than broiling in the sun all day and convenient—you just lather it on and go, right? Not exactly. From streaks to splotches, self-tanner can go very wrong. If you're worried about overdosing on the orange, don't sweat (that'll only make it worse!): DS rounded up the best tips to tame your faux tan.
Keep reading...
Show less
Beauty
Mar. 23, 2017 11:40AM EST
Beauty
Mar. 23, 2017 10:24AM EST
Olivia Malone for Allure
Sparkles? Check. Elegance? Definitely. Three of our favorite dancers? You bet.
There are a million and one stories about dancer style, but fewer opportunities to see dancers shine as models—a different undertaking altogether. In these glowing images from Allure, American Ballet Theatre principal Isabella Boylston, New York City Ballet principal Sara Mearns and Alvin Ailey American Dance Theater II member Courtney Celeste Spears are almost unrecognizable—but in the best possible way. They all look like seasoned editorial models.
Keep reading...
Show less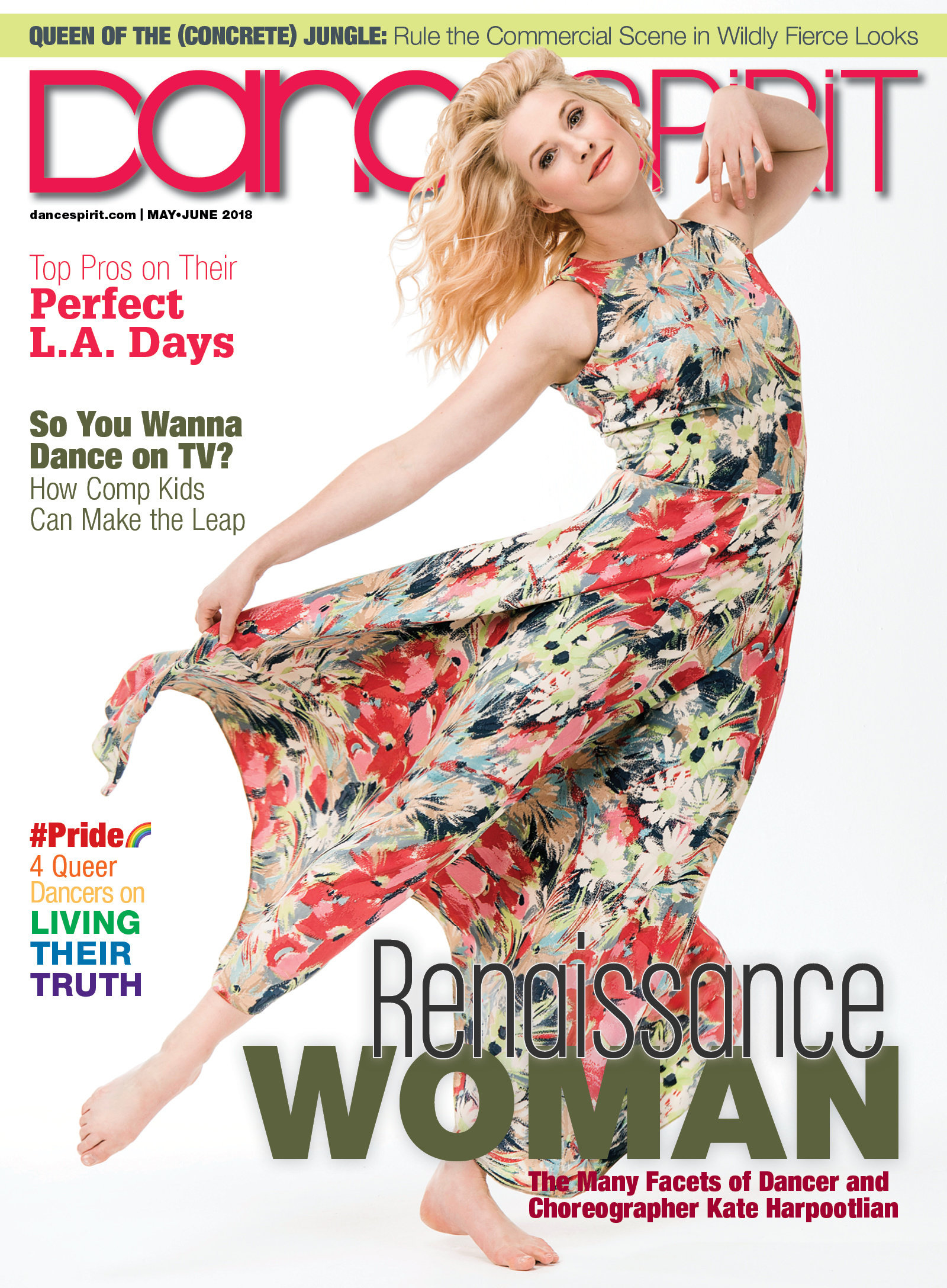 Get Dance Spirit in your inbox