Universal
Good news, dancing queens! Mamma Mia! The Movie—based on the smash Broadway hit Mamma Mia!—is getting a remake with lots of the original cast members. And we are HERE for it. Mostly because really nothing is better than queen Meryl Streep dancing around in overalls:
Keep reading...
Show less
Mar. 23, 2017 06:52AM EST
From fairy godmothers to lions, witches and outrageous wardrobes, the Great White Way has something for everyone. Here's your guide to the greatest—and danciest—hits.
New & Noteworthy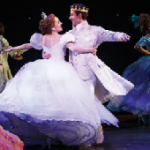 Cinderella (by Carol Rosegg)
Cinderella: You know that story where a dowdy (but beautiful) young girl meets her prince charming and gets to rock a pair of glass slippers? The first Broadway production of Rodgers and Hammerstein's musical has furiously fast onstage quick changes, a flying fairy godmother and two hilarious stepsisters.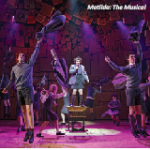 Matilda: The Musical (by Joan Marcus)
Matilda: The Musical: Roald Dahl's story comes to life as Matilda, the bookwormiest kid in her class, discovers she has supernatural powers, bringing the audience into a fun and mischievous world of imagination.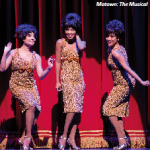 Motown: The Musical (by Joan Marcus)
Motown: The Musical: Think VH1's "Behind The Music," stage-style, in this awesomely soundtracked show about Berry Gordy, the man who launched the careers of Diana Ross, Michael Jackson and Stevie Wonder.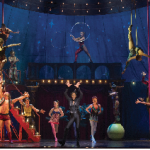 Pippin (by Joan Marcus)
Pippin: The circus comes to Broadway! Kind of. In this remake of the 1972 Bob Fosse classic, young prince Pippin embarks on a soul-searching journey—and director Diane Paulus has brought some acrobats along for the adventure. Expect tons of high-flying action on top of Chet Walker's Fosse-inspired choreography.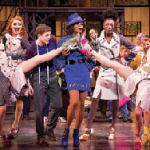 Kinky Boots (by Matthew Murphy)
Kinky Boots: A straight-laced shoemaker's son and a flamboyant cross-dresser team up in this ode to unexpected friendships. You'll love the chorus of dancing men in dangerously high heels belting Cyndi Lauper tunes, plus you'll learn an important lesson about acceptance.
The Classics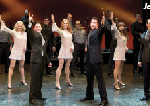 Jersey Boys (by Joan Marcus)
Jersey Boys: Learn how Frankie Valli & The Four Seasons hit the big time while dancing in your seat to the killer soundtrack, which includes hits like "Rag Doll," "Sherry" and "Can't Take My Eyes Off Of You."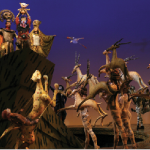 The Lion King (by Joan Marcus)
The Lion King: You already know the Disney story of Simba and his jungle buddies—and the Broadway version doesn't have a happier beginning (R.I.P. Mufasa). But the cast members in life-sized hyena, elephant and giraffe costumes will blow your mind. Hakuna matata!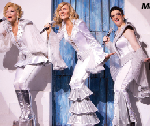 Mammi Mia! (by Joan Marcus)
Mamma Mia!: If you liked the Meryl Streep movie, you'll go dancing-queen–crazy for the original stage version, set to ABBA's greatest hits.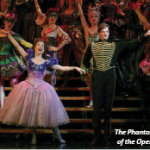 The Phantom of the Opera (by Joan Marcus)
The Phantom of the Opera: It's the longest-running show on Broadway and Act I ends with a bang (really): They drop a crystal chandelier from the theater's ceiling onto the stage!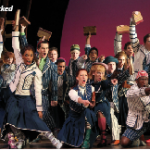 Wicked (by Joan Marcus)
Wicked: This show is consistently at the top of Broadway's "most likely to sell out" list, and for good reason: The sets and costumes are lavish, the flying monkeys will keep you on the edge of your seat and the heartfelt tale of how Elphaba and Glinda—the Wicked Witch and the Good Witch, respectively—grew up together just may get you to shed a tear.
Fun for the Whole Family…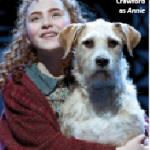 Lilla Crawford as Annie (by James Lapine)
Annie: An orphan girl meets her Daddy Warbucks, and suddenly it's not such a hard-knock life. The cast of cute kids—and a dog!—will get you singing along and beaming from ear to ear. After all, you're never fully dressed without a smile!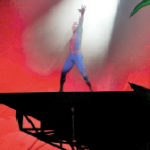 Spider-Man: Turn Off the Dark (by Jacob Cohl)
Spider-Man: Turn Off the Dark: High-flying adventure, a love story and an original score by U2's Bono and The Edge? Sold!
...or Not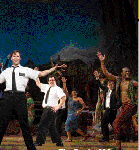 The Book of Mormon (by Joan Marcus)
The Book of Mormon: The F-bombs may fly at rapid speed, but the tap-dancing missionaries are adorable and Casey Nicholaw's choreography makes this 2011 Tony winner for Best Musical unforgettably fun. Just proceed with caution: The show, created by "South Park" masterminds Matt Stone and Trey Parker, isn't for the easily offended.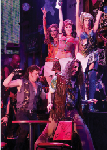 Rock of Ages (by Joan Marcus)
Rock of Ages: It's the ultimate jukebox musical that'll make you want to sing along—you just may not want to do so alongside your parents. The "small-town girl meets rocker boy" material is mostly PG, save for a few raunchy scenes involving a bathroom stall. We say take your girlfriends—or pas de deux partner!—instead.
Go for the Dancing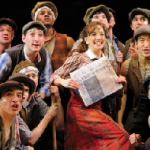 Newsies (by Deen Van Meer)
Newsies: Arguably the danciest show of them all, Newsies burst onto the scene last year to rave reviews and standing ovations (plus a DS cover story!). The boys in this cast jump so high, turn so fast and sing with such heart that you'll be tempted to leap onstage yourself. Hey, seize the day!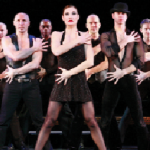 Chicago (by Paul Kolnik)
Chicago: It's sexy, it's scandalous—it's Bob Fosse on Broadway. You know the songs and you've danced your own version of the "Cell Block Tango"; now it's time to catch the fishnet-filled original.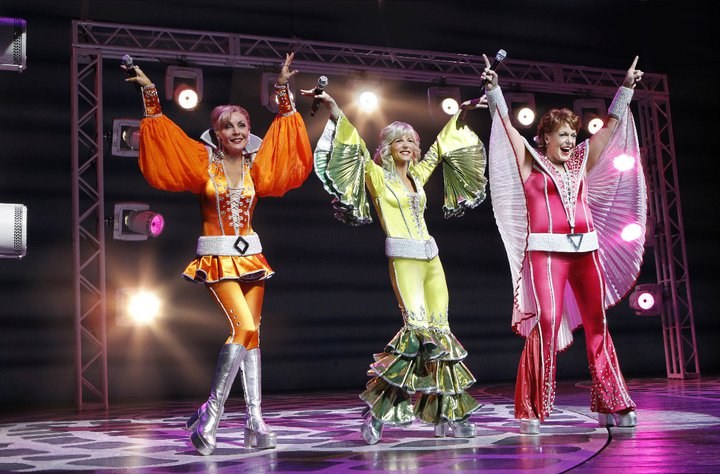 "You can dance, you can jive, having the time of your life
See that girl, watch that scene, diggin' the dancing queen!"
You just rocked it out, didn't you? No judgements here—that's exactly what I was doing last week when I saw Mamma Mia! on Broadway. I'd been dying to see the show for ages (I grew up singing "Dancing Queen"), so when I finally found myself seated at the Winter Garden Theater, I couldn't wait for the curtain to rise.
Although it's been on Broadway since 2001, it's still going strong. Mamma Mia!'s trio of hysterical sisters stole the show and every audience member's heart. We laughed like crazy, danced in our seats and fell in love with each of them. And those gals can move! Dressed in head-to-toe neon jumpsuits, they were full-out start to finish.
Speaking of dance, the ensemble rocks the stage in multiple dance-heavy numbers. To say they were "hamming it up" would be huge understatement. They were oohs, ahhhs, winks, head nods—the works. (It was a bit much, even for me.)
In the end, I left happy and singing ABBA all the way home. (I'm sure my fellow commuters loved that.) So next time you're in NYC and looking for a dance-y Broadway classic, boogie on over to Mamma Mia! You won't be disappointed!
Around here, we can't get enough of Taylor Swift's "Shake It Off" video. And as if we needed another reason to keep the song on repeat, the Broadway cast of Mamma Mia! just gave us one.
Not only are the Mamma Mia! triple-threats super-hilarious, the video gives us an exclusive backstage tour of the show's Broadway theater. We're taken through the stage door into the dressing rooms, quick-change areas, the orchestra pit—and even a rehearsal space where some of the show's dancers work it for a fabulous dance break! Check it out below—the goofiness will totally make your day!
Musical Theater
Feb. 01, 2014 06:00PM EST
There are certain iconic roles every Broadway performer dreams of playing: Anita in West Side Story, Mimi in Rent, Reno Sweeney in Anything Goes. The lucky triple threats who snag these parts end up with the best solos and the most stage time—not to mention fully developed characters to sink their teeth into. Dancers in the ensemble, on the other hand, may only be labeled "townsperson" or "party guest"—but their characters are still a crucial part of the story.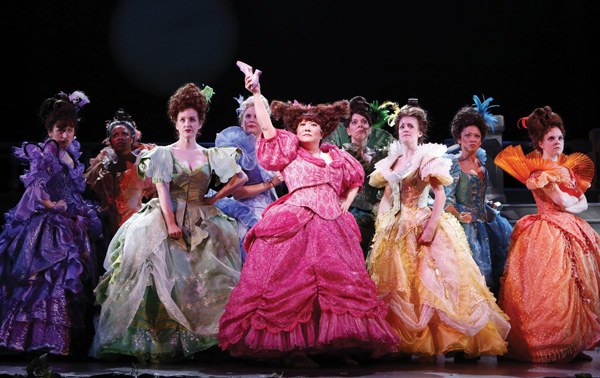 Cinderlla party guests in character, including Kristine Bendul (second from right) (photo by Carol Rosegg)
How can you connect with a role that doesn't have a fully realized identity? It takes a lot of imagination and improvisation, but creating your own character from scratch can be one of the most freeing experiences onstage.
What's in a Name?
You may not have a name in the program, but that doesn't mean you can't create one for yourself. And choosing a name can help you begin to develop an idea of who your character is. Allyson Carr, in the ensemble of Broadway's Mamma Mia!, calls her "party guest" identity Jennifer, after her twin sister. In another number, Carr plays an old woman in the town square and envisions her as a Greek Granny named Erma. Having separate names for her two characters helps her transition between roles during the show.
Kristine Bendul, assistant choreographer and ensemble member in Rodgers + Hammerstein's Cinderella on Broadway, plays a role labeled only "fishmonger"—so she decided to have a little fun. "I named her Noodles," she says. "I imagined my character 'noodling' these very slippery fish with her bare hands." Bendul says that many Cinderella cast members choose funny names for themselves and refer to each other by those names onstage during performances (under their breath, of course).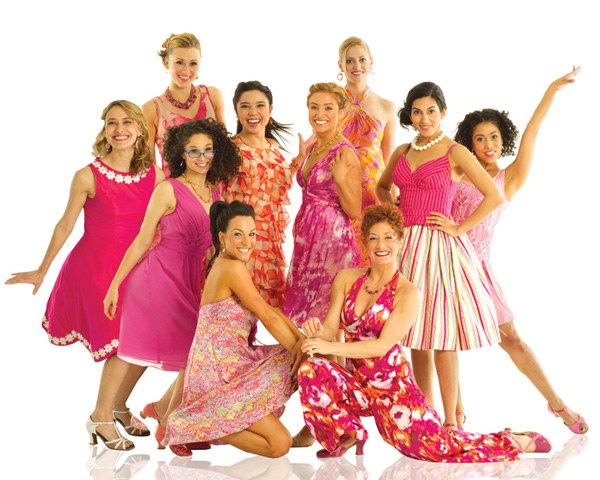 Allyson Carr (bottom right) with the ladies of the Mamma Mia! ensemble (photo by Joan Marcus)
Portraying Personality
Once you have a name, choosing a few personality traits will help anchor your character and give some context for your movement. Carr describes party guest Jennifer as "happy and positive," she says. "I imagine her as someone who wants to go out and meet guys, so she's always giving 100 percent—and that means I give 100 percent when I dance her part."
At the start of Mamma Mia! rehearsals, choreographer Anthony Van Laast asked ensemble members playing partygoers to imagine how their characters knew main character Sophie, and why they were invited to her wedding. From there, Carr was able to come up with a whole backstory for Jennifer: She's a friend of Sophie's from college and is excited to see her old friends and to get a vacation.
Even if your choreographer doesn't give you much direction, try asking yourself a few questions about your character: How old is she? What era does she live in? What's her role within the story? What is she dancing about?
Then use the choreography you're given to further inform your role. For example, the refined movement and careful partnering in Cinderella's party scenes allow Bendul to imagine herself as a dignified, slightly snooty woman: "She's very elegant, which is why she pulls up as she dances," Bendul says.
In the absence of a story, Joanne Chapman, founder and director of the Joanne Chapman School of Dance in Ontario, Canada, finds visualization a key element to getting her students into character. "I turn on the music and ask them to close their eyes and imagine: How do you respond to these lyrics? What kind of movement do you envision for your character? What is your facial expression?" says Chapman, whose musical-theater choreography has won top national titles at The Dance Awards and JUMP Dance Convention. Allowing yourself to imagine your natural responses to the music will help you make the moves your own.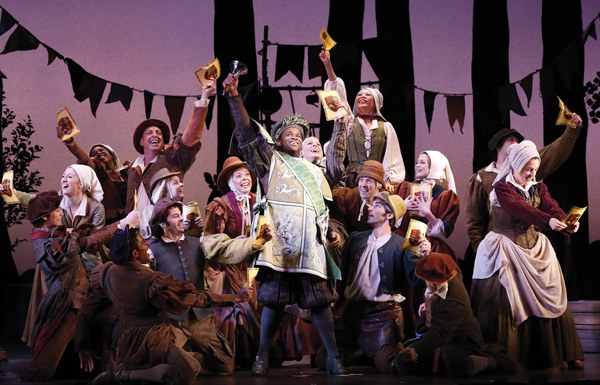 These Cinderella characters all have names—but you won't find them in the program. (Photo by Carol Rosegg)
Change is Good
Don't be afraid to switch things up from night to night. After all, that's one of the most exhilarating parts of live theater. "I'm always Jennifer and Erma on stage, but one night they may be sillier, or more serious, and their quality of movement may change depending on my mood," Carr says. Ensemble members often play the same roles for years at a time, so experimenting with your characters is the best way to avoid getting bored on the job and to always dance at the top of your game. "A lot of dancers don't realize the freedom they have to create," Bendul says, "but it's what makes the job fun!"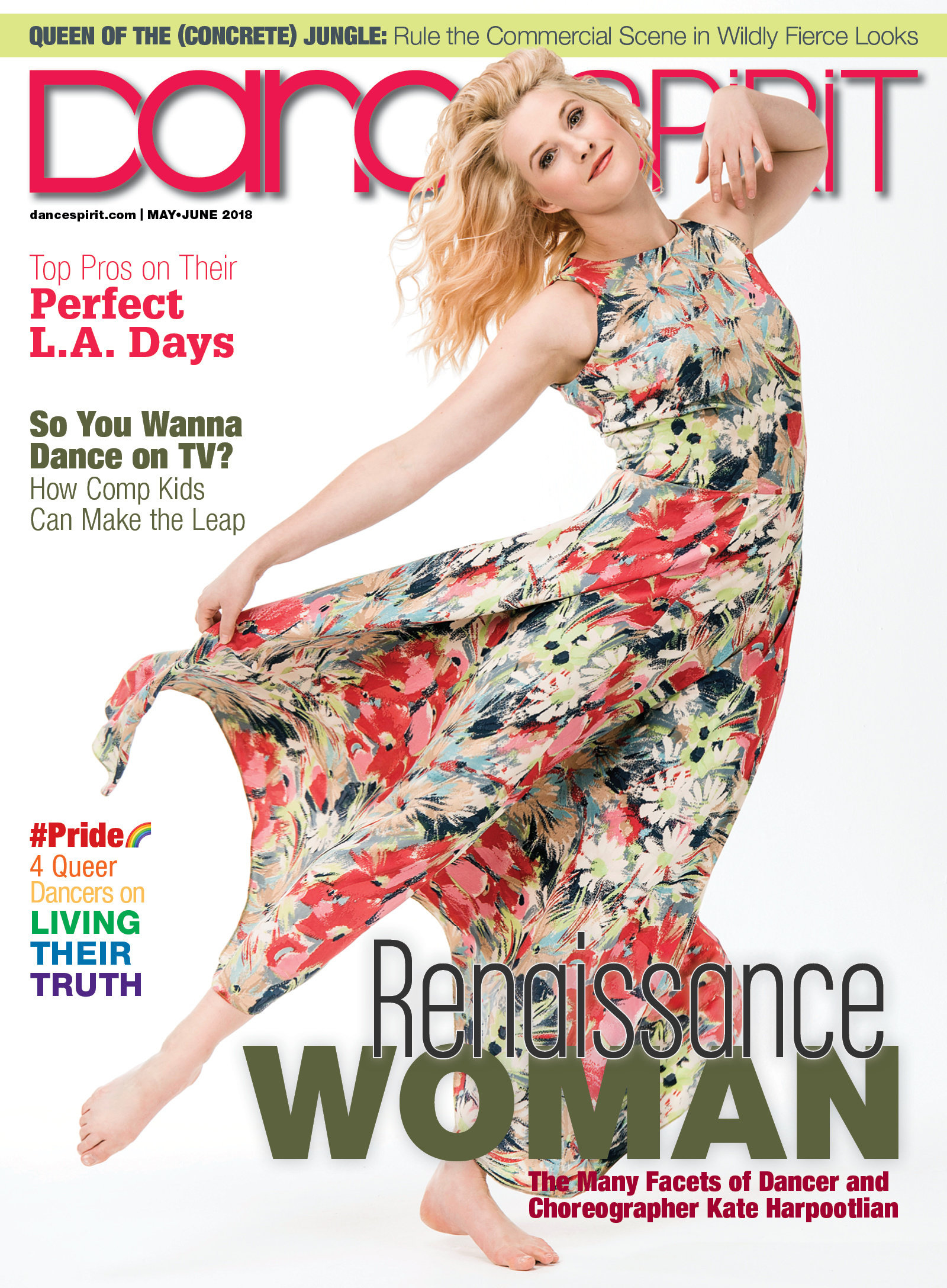 Get Dance Spirit in your inbox