Cool kids everywhere are obsessed with hugely talented singer/songwriter Dev Hynes, aka Blood Orange. Cool kids everywhere are also obsessed with world-class ballerina and all-around superhero Maria Kochetkova. What happens when you put these two artists in a ballet studio together? Magic of the highest, coolest order.
Magic also known as the music video for Blood Orange's "I Know," which features Hynes and Kochetkova in an elegantly playful dance-off. We see Hynes partnering Kochetkova; we see Kochetkova following Hynes' movement cues, and Hynes following Kochetkova's; we see the two of them laughing at his attempts to replicate her virtuosity. He's so obviously in awe of her talent, and she's so clearly respectful of his.
The whole thing is refreshingly spare—just the two of them, the empty studio, and the workings of their formidable imaginations. And the song is fantastic, which definitely doesn't hurt.
Happy Friday, y'all:
Dear Santa,
Hi! How are you? Busy, I bet! Har har. (Ho ho?)
Look, I know I'm late—it's Christmas Eve, and I'm sure you're dealing with all kinds of #reindeerprobz—but I thought I'd reach out to you anyway. Because I'm not just some girl who'll be happy with a Kylie Lip Kit and Adele tour tickets. (Actually, if you can get me either of those things, you are an actual MAGICIAN and I will worship you forever. But I digress.)
No, Santa: I'm a dancer. And that means I have special gift needs. Needs that I want to make sure don't go undocumented.
And so here, in no particular order, are the things I really, actually, genuinely want for Christmas. Take notes.
1) Sophia Lucia's pirouettes. I'd settle for half her average, actually.
2) Gisele Bethea's feet. Gimme.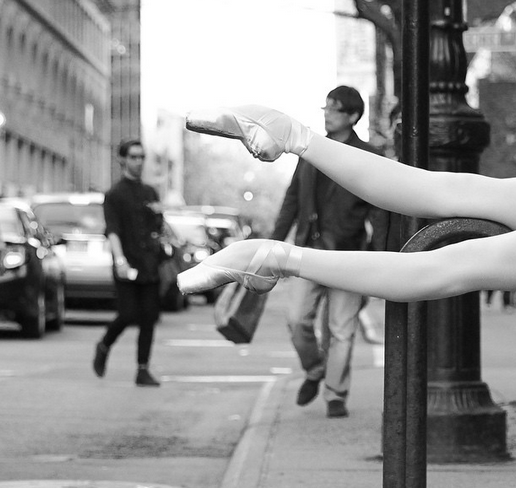 Via @giselebethea
3) The Fraternal Twins' swagger in general, and facial expressions in particular.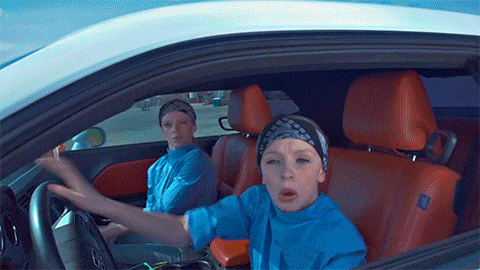 4) Yanis Marshall's everything. Just...everything.
5) Speaking of everything: all the things from Maria Kochetkova's t-shirt line.
5) To be adopted into tWitch and Allison's too-cute-for-words family. (I can make myself useful! I'm great with babies!)
6) Tickets to Hamilton sometime before next summer. Again, you'll need to work some magic here, but I believe, Santa. I BELIEVE.
7) My very own pointe shoe Christmas tree. (And, on a related note, several air fresheners.)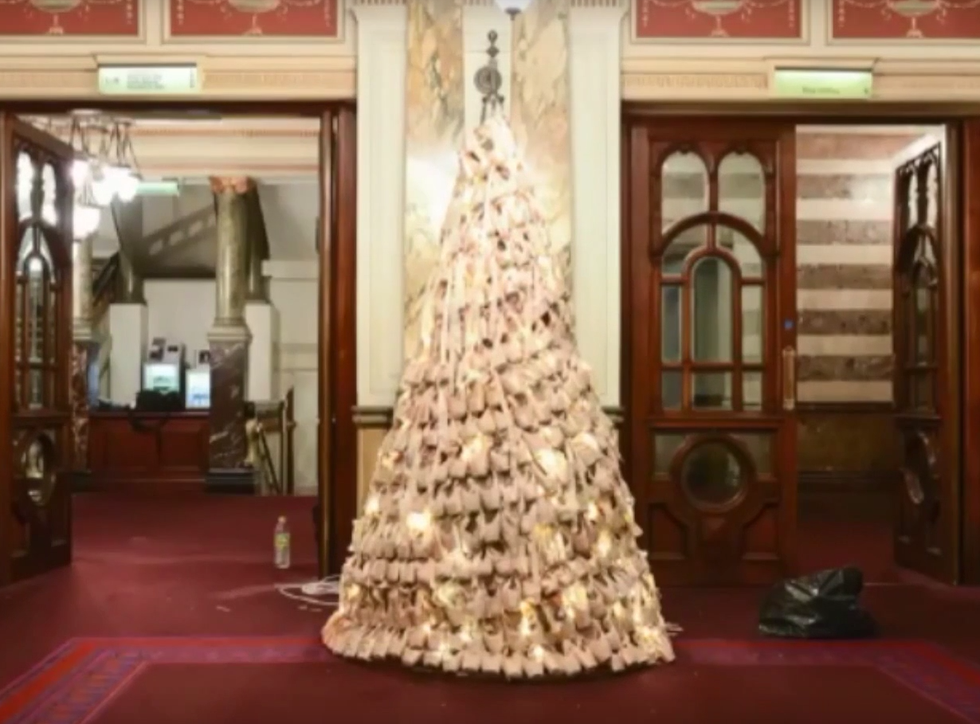 WANT. (screenshot via YouTube)
8) Another season of "So You Think You Can Dance." Ideally with Mia and, since he seems to be back at it, WADE.
9) For the following people to make cameos in Center Stage: Dance Camp:
Zoe Saldana

Ilya Kulik

Susan May Pratt

The girl who said "Did you see how on I was?"

That old salsa club lady

Warren Carlyle—specifically, Warren Carlyle doing this

Channing Tatum (a little series crossover never hurt nobody)

AMANDA SCHULL, OBVIOUSLY. WHERE IS AMANDA SCHULL???
10) To live inside the Bieber "Sorry" video. Forever.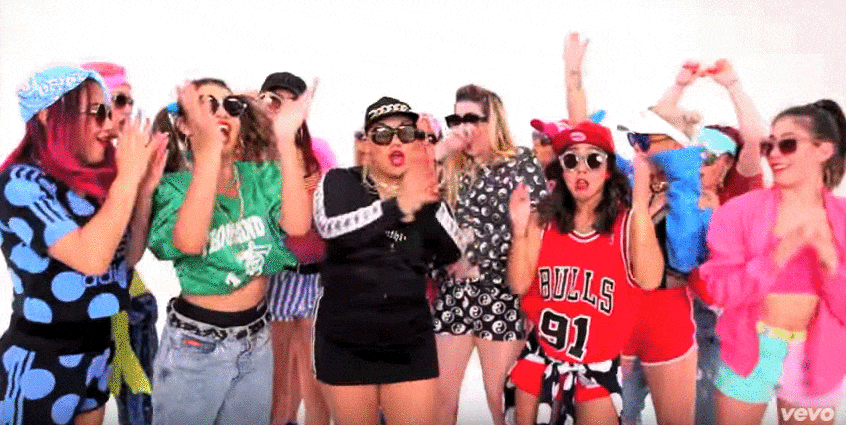 Got it? K thanks Santa! Safe sleighing! Tell Dancer and Prancer I say hi!
Maria Kochetkova is not only an incredible ballerina, but also a consistent go-to for style inspiration (seriously, check out her Instagram—I want everything she wears). It was only a matter of time before the San Francisco Ballet and American Ballet Theatre principal made her mark in the fashion world as a designer. Kochetkova just released her t-shirt collection, "Koche-Kova," online (just in time for the holidays! Hiiii friends and family, I know you're reading this).
Each quote is hand-picked and hand-written by Kochetkova and then printed onto the tees. She says of her picks, "Sappho is one of the very few female poets writing in the 6th century BC and Emily Dickinson's strength and vision is inspiring. Pushkin is one of the greatest Russian writers so I had to include him...Kharms is another writer I've read since I was a child. His seemingly simple writing that is nonetheless filled with sarcasm appeals to me." We love the concept, the quotes and the charm of these shirts (and also because when have we ever not loved a ballet-fashion collaboration?). Check out some of our favorites below.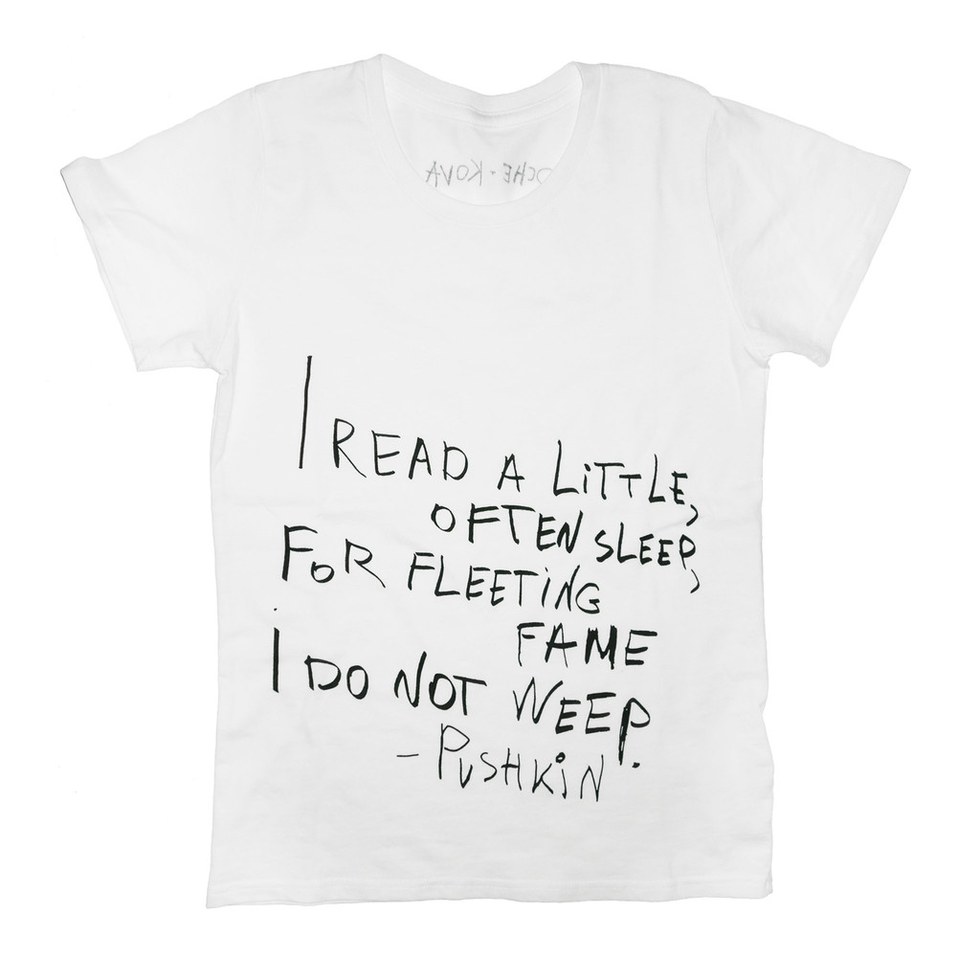 A quote from Alexander Sergeyvich Pushkin's "Eugene Onegin" (photo via koche-kova.com)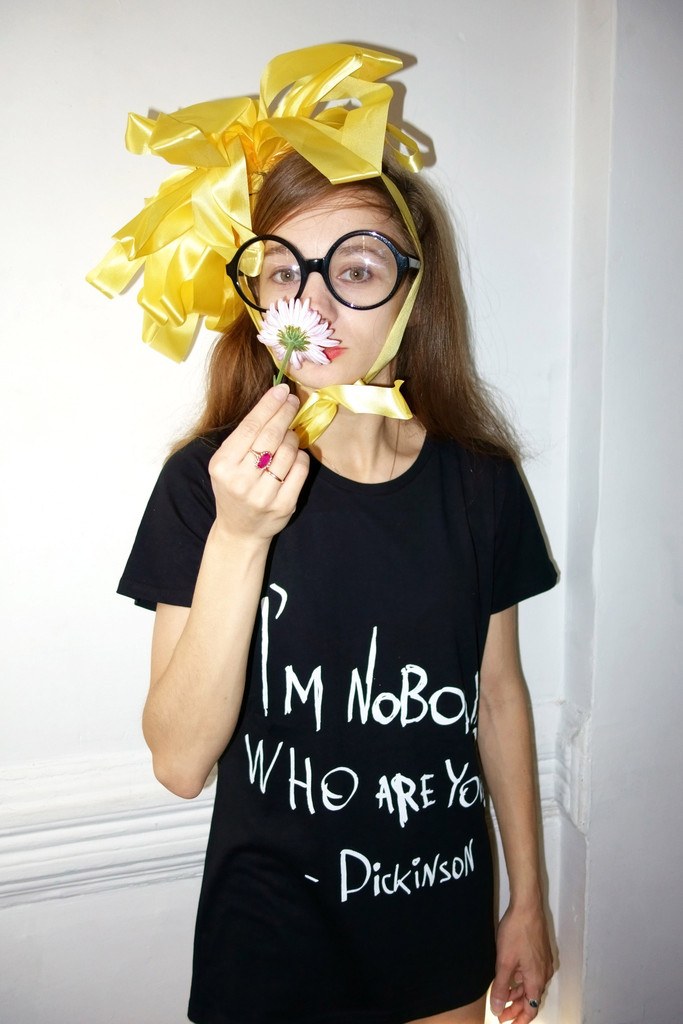 Maria + Emily Dickinson=the undeniable coolest. (Photo via koche-kova.com)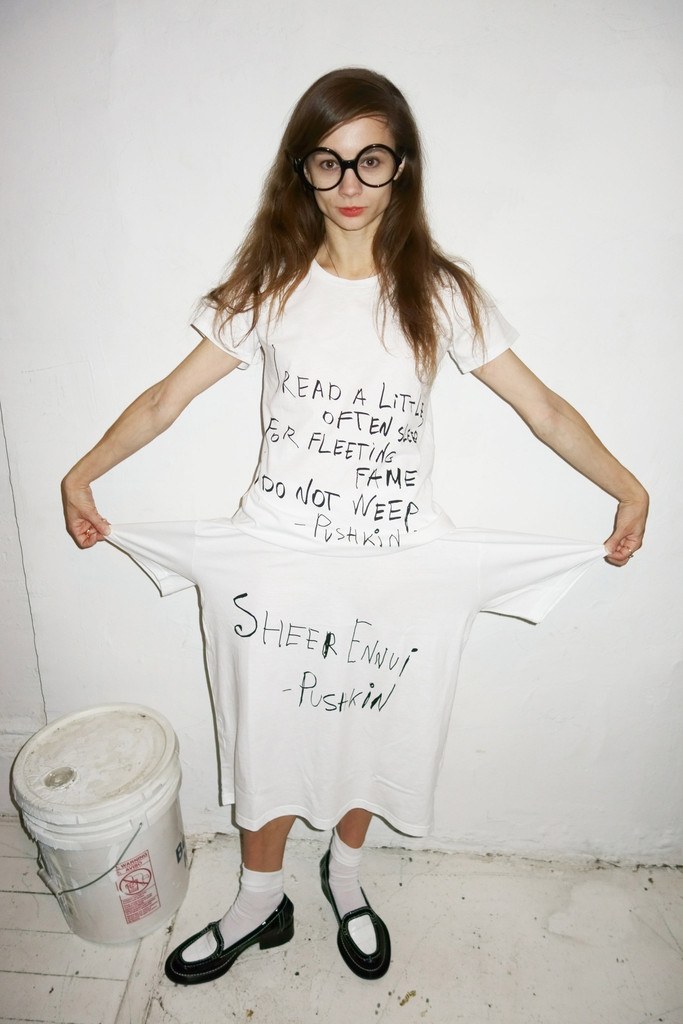 So much yes. (Photo via koche-kova.com)
Unless you've been living in some strange internet-less hole, you probably already know that yesterday was a HUGE day for the ballet world. American Ballet Theatre announced seven (count 'em!) promotions—and one of them was the extraordinary Misty Copeland, who's now the company's first African-American female principal.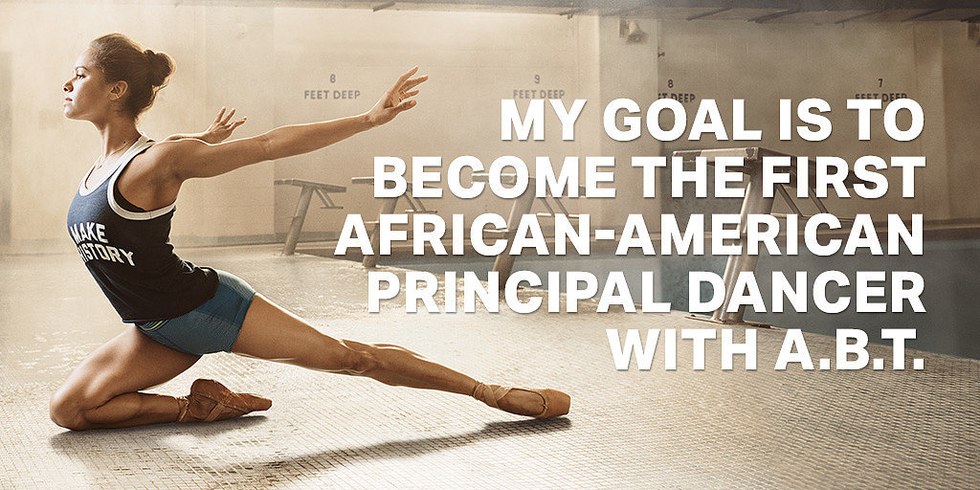 From Copeland's epic Under Armour campaign—she willed what she wanted.
The crowd—and by crowd I mean mainstream press, as well as dance fans everywhere—went WILD.
Copeland got social media shoutouts from (almost literally) everyone, including Hillary Clinton, Oprah Winfrey, Taye Diggs and Laverne Cox.
Just pinned to our "Women Who Inspire" board: the newest principal ballerina at @ABTBallet. Congrats, @mistyonpointe! pic.twitter.com/7CHabDGyvk

— Hillary Clinton (@HillaryClinton) June 30, 2015
Brava! Yay! And Hallelujah to you @mistyonpointe . Beaming with pride at your magnificent achievement as Principal Dancer ABT?????? — Oprah Winfrey (@Oprah) July 1, 2015
All hail the Queen. My "sister" Misty Copeland was just promoted to Principal dancer with ABT!! An amazing day for dancers and chocolates...

— Taye Diggs (@TayeDiggs) June 30, 2015
Tears of joy. Congrats @mistyonpointe on your promotion to principal dancer at #ABT #inspiration #historymakers http://t.co/L1QM7l2QvT — Laverne Cox (@Lavernecox) June 30, 2015
She was a trending topic on Twitter and a front-page story in the New York Times.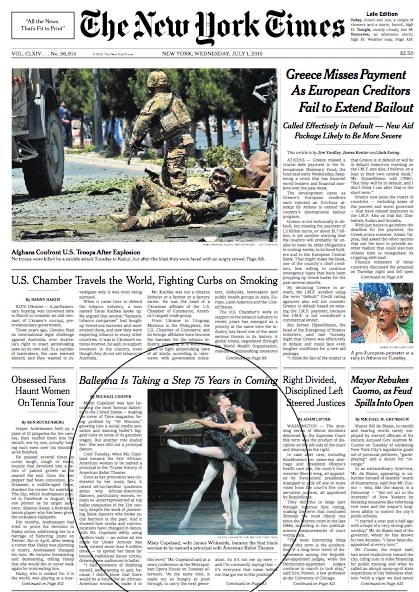 Get it.
All of this is so, so well-deserved. Copeland has been an incredible force both onstage and offstage during her decade and a half with ABT. She is a genuine celebrity, yes, but also a true and wonderful artist. She's worked unbelievably hard—and now she's made history.
But let's not forget about the other dancers currently celebrating over at ABT—especially the gorgeous and long-overlooked Stella Abrera, who was also made a principal yesterday after spending 14 years as a soloist.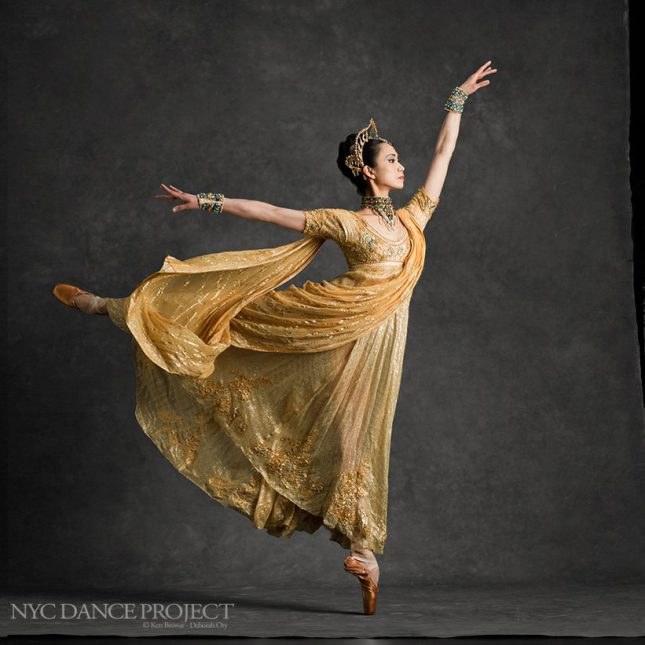 Abrera as Gamzatti in La Bayadère (© NYC Dance Project)
Not only audience members but also company dancers have been hoping for this promotion for ages. Because the members of ABT love, love, love Stella. Just look at this video Abrera's good friend Julie Kent captured of the ABT dancers reacting to Abrera's promotion:
There are a lot of newly christened soloists, too: Skylar Brandt, Thomas Forster, Luciana Paris, Arron Scott and Cassandra Trenary all earned the title yesterday. We're especially excited about Brandt and Trenary, rising stars we've been following since they joined the company in 2011. (And how cute is this: Brandt and Scott are dating. A bf–gf promotion! D'awww.)
And as if that weren't enough, ABT also announced that the fantastic Maria Kochetkova of San Francisco Ballet and the dashing Alban Lendorf of the Royal Danish Ballet will join as principal dancers, while Boston Ballet firebrand Jeffrey Cirio will come onboard as a soloist. These are all artists we can't get enough of—we're really looking forward to seeing more of them at ABT. (SFB and RDB fans, fear not: Kochetkova and Lendorf will continue to dance with their respective home companies.)
Congrats all around! What a wonderful week it's been.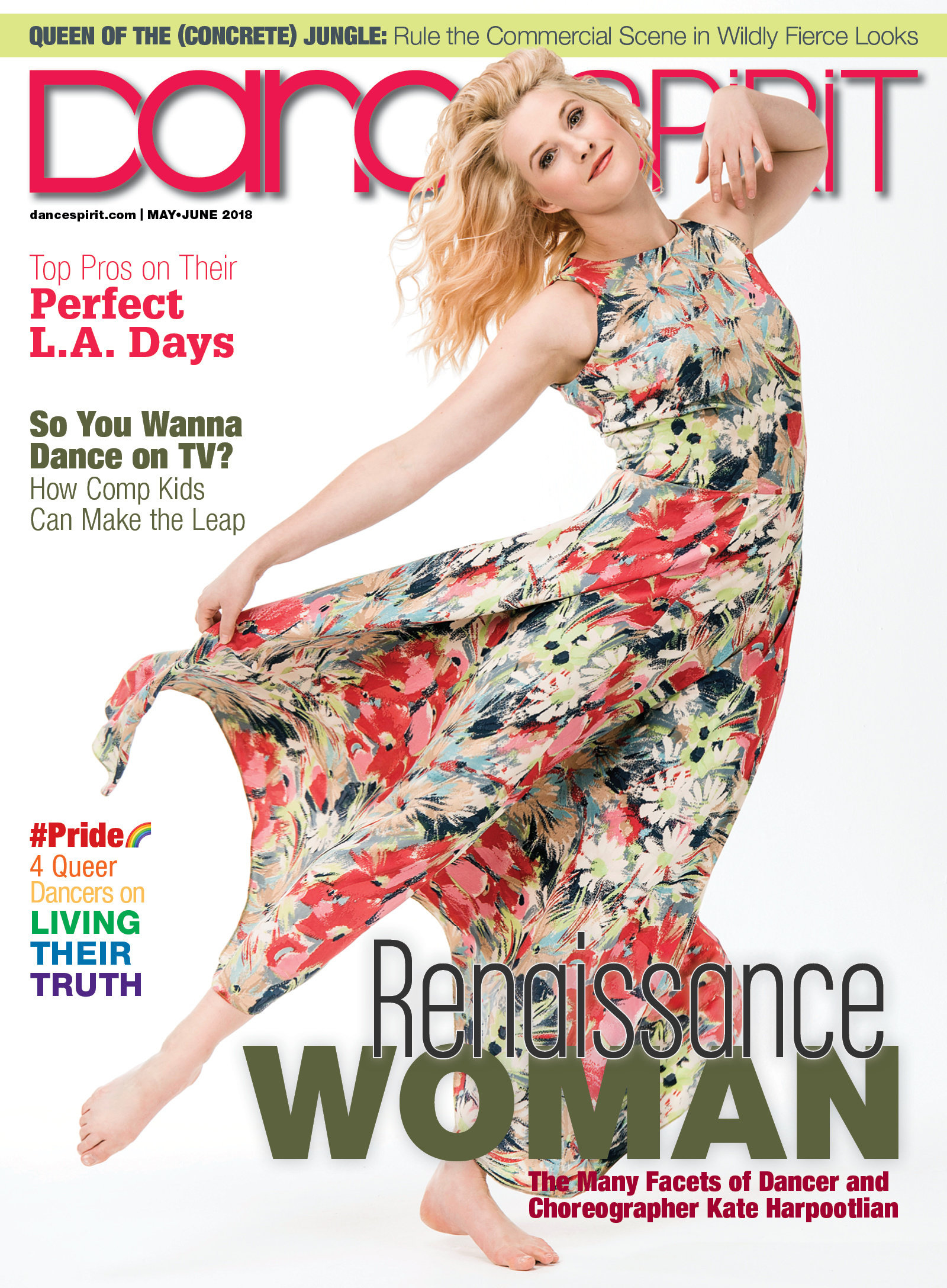 Get Dance Spirit in your inbox