You guys, I have goosebumps. And not because it's currently like 60 degrees in NYC. (C'mon, June weather. Where you at?) Nope, today's goosebumps are of the #chillz variety, because I just watched Keone and Mari Madrid's final performance with Choreo Cookies. *sob*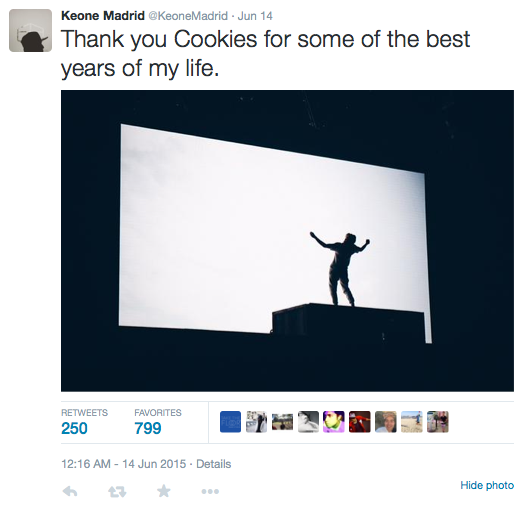 You probably remember this crew—which regularly dominates on the hip-hop comp circuit—from their 2014 Body Rock performance, "The Silent Cookie." We raved about the Cookies' ability to incorporate their substantial numbers (32 and counting, last we checked) into seamlessly coordinated routines. The crew is also noteworthy for its clean production; costumes, lighting and stage design are always on point. The fact that they have Keone and Mari Madrid on their side is just icing on the cake.
But the husband and wife team has made the tough decision to leave the Cookies, after eight great years with the crew. While they haven't given any explicit reasons behind their decision, Keone offered this statement on Instagram: "No need to go into into detail as of yet, but just know that this is completely a decision based on positivity and future aspects of life."
Choreo Cookies' 2015 Body Rock set marked the Madrids' final performance as Cookies. Set to John Mayer's "Gravity," the piece is about overcoming fear. The real standout was the lighting: The stage was quite dark for much of the performance, with faint, yellow light highlighting different sections at a time. In this way, the Cookies created a sense of isolation and disconnect, despite their substantial numbers.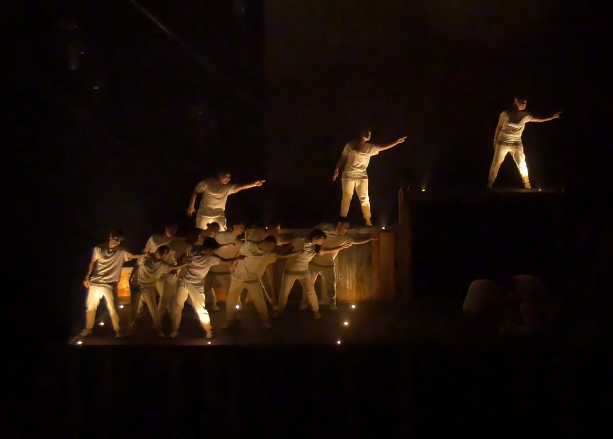 "Keep me where the light is."
Spoiler alert: Toward the end of the piece, the lights come up and you see the whole crew, dancing in perfect unison. Prepare for the #chillz to hit you hard at that point. Check it out!
We can't wait to see what the future holds for both the Madrids and Choreo Cookies!
Here's the thing about Keone and Mari Madrid: They're so talented, they don't need costumes, lighting, set design or storyline to entertain their avid internet audience. Exhibit A: Just last week, we raved about "Awesome Dance Couple," a video of the hip-hop duo beasting one of their combos at Urban Dance Camp. Their choreography—and the way they dance it—are the wow factors.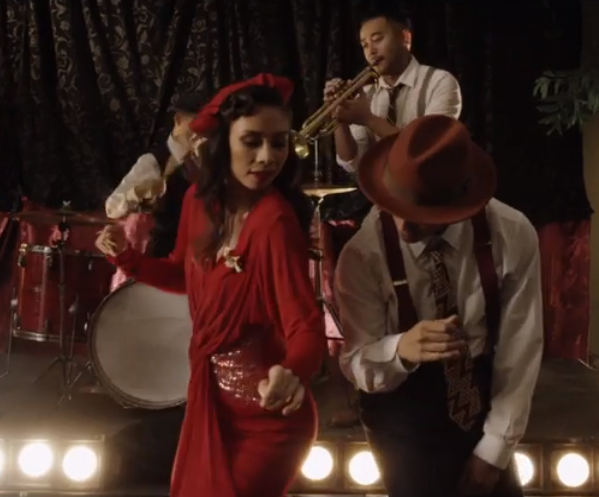 I mean, come on. #hot
But just because they can be amazing all on their own doesn't mean they shouldn't get fancy every once in a while. And man oh man, did they get fancy.
Last night—after much Twitter-prompted anticipation—the Madrids dropped their latest project: "Time for Love," an eight-minute dance short that pulls out all the stops. It's got a complex storyline, costume changes, camera angles, side lighting, backup dancers, props, time travel...everything you could ever ask for, and then some.
But the best part is, none of these added elements detract from what these two do best—dance. The choreography, which was inspired by classics like Michael Jackson's "Smooth Criminal" and Fred Astaire and Cyd Charisse in The Band Wagon, holds up to the sky-high expectations they've set for themselves. It somehow manages to be smooth and sultry, while also impossibly fast and intricate. In short: #mindblown.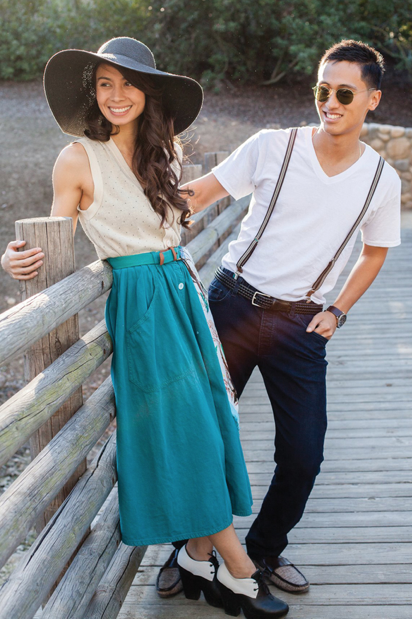 Lurv. (Photo by Nicole Lewis)
Keone and Mari Madrid's work never fails to give me all of the feels. There's just something so honest about their choreography and the way they dance—whether it's happy, sad or somewhere in between.
Their newest video to Sam Smith's "Make It to Me" is no exception. The song talks about the concept of one true love—the idea that someone out there is "designed" for you. No one would argue with the fact that these two were designed for one another. I mean, they're literally perfect. And they manage to convey this concept in a way that's simultaneously subtle and poignant.
There are no bells and whistles to this video: The couple performs in front of a red curtain on a blank stage. And they don't rely on overt, gestural movement to act out the story. Instead, they make smart use of an outward focus to get the idea across. Even though Keone and Mari dance together, they don't really make eye contact (until the end). It's as if they're searching for someone, not realizing that someone's already there, also searching. It's kind of brilliant.
Enjoy!
No...this is not another post about the Pharrell Williams "Happy" Dance explosion. (Although have you seen this new Star Wars version?! OK...we promise we're done now.)
Instead, we're talking about our favorite happy couple doing a happy dance to a song called "Happy," that's not Pharrell Williams' "Happy."
Feeling happy yet?
OK, but real talk guys: Keone and Mari Madrid's new Urban Dance Camp video to "Happy" by C2C is actually insane. I mean, we know these two are superhuman, but this video is just so fast, so intricate, so synchronized, so playful, so... ahh! Just watch it:
Happy Thursday!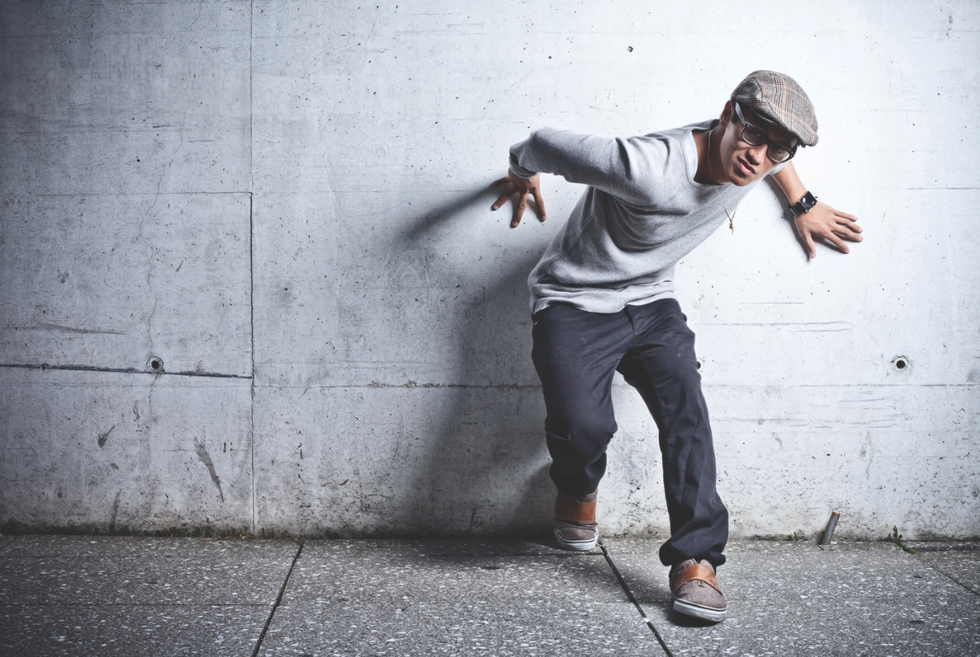 Photo by Little Shao/Urban Dance Showcase
Watching Keone Madrid on the dance floor, it's no surprise the 24-year-old's first love was basketball: He exudes athleticism. But look closer and you'll see hints of Michael Jackson and even Gene Kelly. This juxtaposition is true of his choreography, too. He uses music ranging from hardcore hip hop to Adele, and alternates between syncopated hits and smooth control, with the occasional Fosse-esque isolation.
Keone grew up a self-proclaimed jock in San Diego, CA. He was always a fan of dance, reenacting Michael Jackson and *NSYNC videos with friends. But he didn't train formally until age 15, when he followed a friend to a hip-hop class taught by KJ Gonzales. "I started taking that one class every week, but it wasn't enough," he says. "I would go home and choreograph on my own so I could dance more."
A natural mover, Keone found that performance opportunities came quickly. Soon after his first class, he joined Future Shock San Diego (the apprentice crew of Culture Shock San Diego) and eventually became its director. There, he trained with Jabbawockeez member Rynan Paguio and began to expand his skill set from "'90s party dancing" to include jazz, contemporary and even salsa and tango. After Keone graduated from high school, his FSSD students started encouraging him to get his choreography out into the world. At first, he resisted posting videos online, but one of his students started uploading clips from class that garnered Keone fans around the world—and earned him his first international gig, teaching workshop classes in Norway.
Soon, the offers began flooding in. Keone traveled the world, including much of Europe and Asia—eventually meeting his dance partner, collaborator and wife, Mariel, at Urban Legends in Temecula, CA, where she was also teaching. He joined the San Diego–based dance crew Choreo Cookies, which he now co-directs, and choreographed for musical artists in the U.S. and Asia.
Today, Keone and Mari (who were married in June) have signed with Go 2 Talent Agency as a choreographic team and are well on their way to becoming the next Nappytabs. Their collaborations are not only packed with smooth, intricately woven moves, but the narratives behind them are heartfelt and relatable, often leaving you feeling as though you've just watched a romantic comedy rather than a dance number. The duo have also put humanitarian plans in motion, founding Kingdom Made, an arts charity that sells clothing and accessories to fund its international missions, during which they plan to build homes and offer dance and art workshops for the locals. "I've been given so much through dance," Keone says. "It's time to give back."
Fast Facts
Birthday: June 30, 1988
Favorite food: Korean barbecue
Most-played on his iPod: "At the moment, I'm listening to a lot of Frank Ocean. And I'm pretty sure MJ is the top-played artist on my iTunes."
Artists he'd love to work with: "Justin Timberlake Chris Brown, Usher—all those guys who can really get down."
His style in three words: "Athletic, smooth, experimental"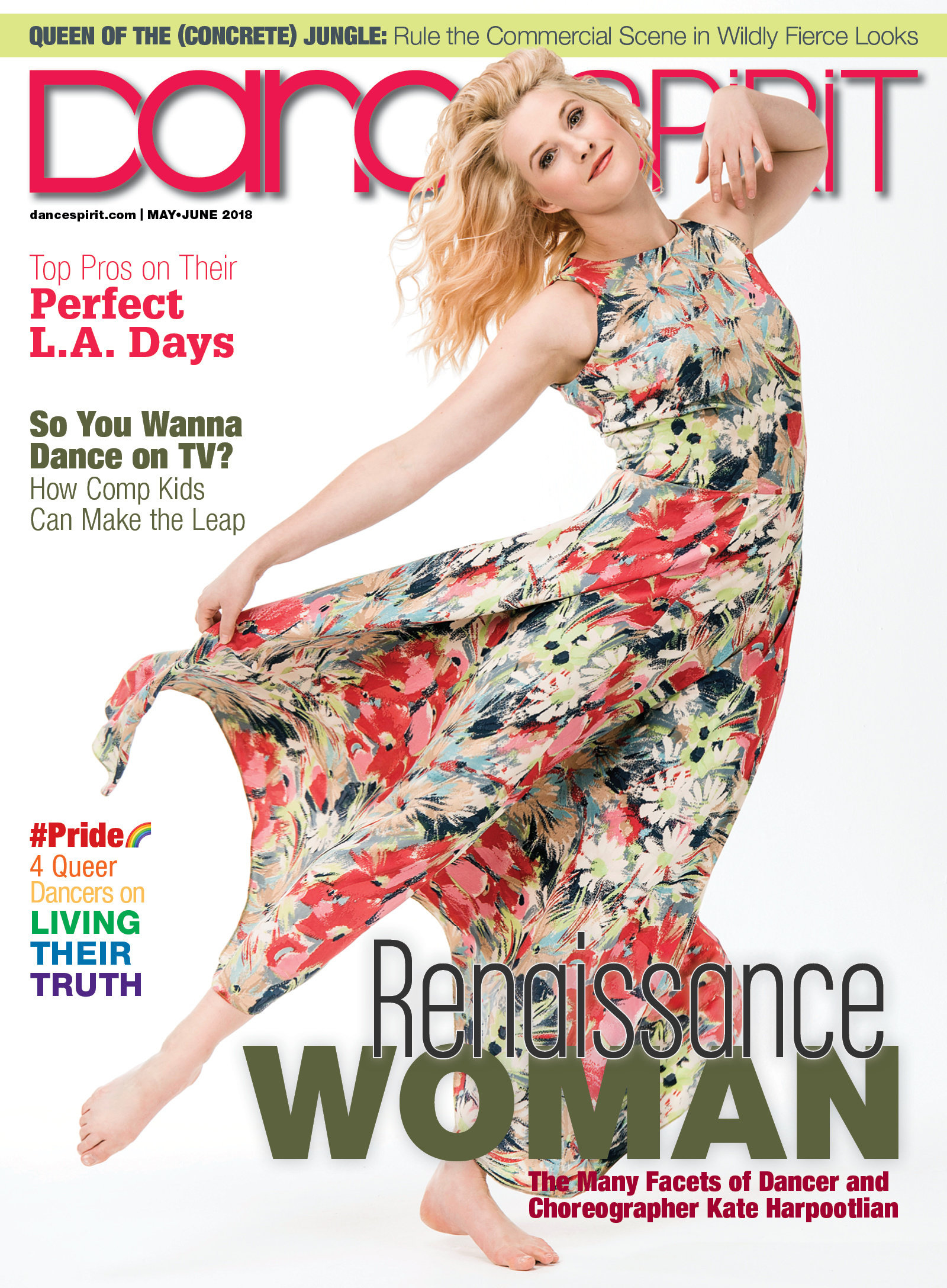 Get Dance Spirit in your inbox