Popular
Mar. 27, 2018 11:01AM EST
The Mariinsky Ballet rehearsing at the historic Mariinsky Theatre (via National Geographic on YouTube)
Happy World Theatre (or Theater) Day, everybody! Did you know that this fantastic little holiday has been celebrated every March 27th for the past 56 (!) years?
In honor of WTD 2018, we thought we'd highlight eye-opening behind-the-scenes glimpses at three of the dance world's most beautiful theaters: NYC's Metropolitan Opera House, Paris' Palais Garnier, and St. Petersburg's Mariinsky Theatre.
Keep reading...
Show less
A still from Polina (Courtesy of Oscilloscope Laboratorie
The French dance film that made waves at last year's Venice Film Festival is now stateside: Polina opened in theaters on August 25th. The story follows a young Russian ballerina-in-the-making, played by dancer Anastasia Shevtsova, who's performed with the Mariinsky Ballet.
Keep reading...
Show less
Mar. 23, 2017 06:46AM EST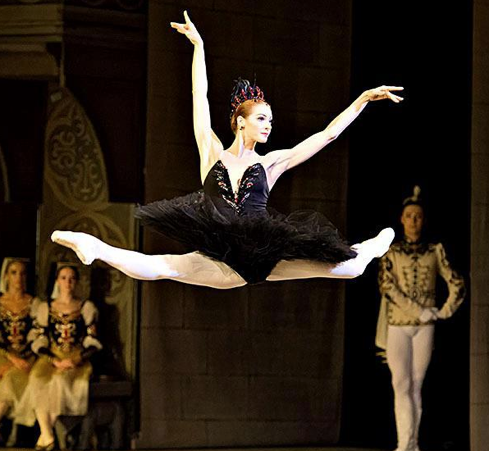 Picture this in 3D! (photo of Ekaterina Kondaurova by Gene Schiavone)
Forget sinking ships and giant blue aliens. Director James Cameron has a new over-the-top movie project: Swan Lake.
No, but really. Cameron has teamed up with Russia's Mariinsky Ballet to present the world's first-ever live 3D performance broadcast—and what better production to choose than Swan Lake, the most epic of all epic ballets?
Even better: Starring as Odette/Odile will be the gorgeous Ekaterina Kondaurova. She feels larger than life when you're watching her from the back row of the opera house—just imagine how fabulous she'll be 20 feet high and seemingly leaping right out of the movie theater screen!
(Or, uh, maybe that'll be terrifying. But it'll definitely be impressive.)
The broadcast is scheduled for June 6 at 6:30 pm local time in the U.S. across all time zones (while it'll be filmed live, the broadcast will be tape-delayed). Click here to find out where it's playing near you—then take a look at the official trailer:
Mar. 23, 2017 05:42AM EST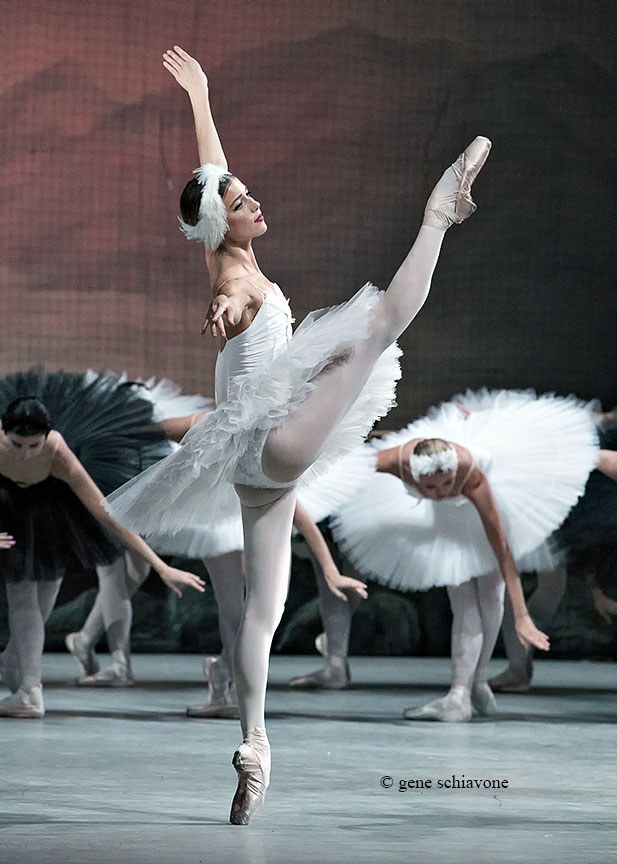 We first heard from beautiful ballerina Keenan Kampa in 2010, when the Washington, D.C. native documented her final year at the Vaganova Academy in St. Petersburg, Russia for us. (It's incredibly rare for an American dancer to study at the iconic school, by the way, which speaks to just how amazing Keenan is.) Then, this past March, she graced our cover, talking about her artistic growth during her first year as a professional dancer at Boston Ballet—and posing for a gorgeous group of fashion photos that blew up our Pinterest page. Shortly afterward, we were thrilled to hear that Keenan was making history as the first American to join the Mariinsky Ballet—her lifelong dream come true.
And this past week she came full circle, making her U.S. debut with the Mariinsky at the Segerstrom Center for the Arts in L.A. The company danced Swan Lake (of course), and Keenan was honored with a demi-soloist part, one of the Big Swans.
Judging by this photo from the performance, it looks like she's grown even more lovely since joining the Mariinsky. (We almost didn't recognize her as a brunette—until we saw those unforgettable feet!). Congratulations, Keenan—we can't wait to see where your fabulous career goes next! And if you haven't experienced Keenan's particular brand of awesome, check out this behind-the-scenes video from her cover shoot:
Ellison Ballet students showing off their Vaganova training (Rachel Neville, courtesy Ellison Ballet)
In today's ballet world, dancers need to be adaptable. Long gone are the days when a few big companies would dance the classics, while others specialized in contemporary rep; now, everyone does a bit of everything. "You have to be able to put on different styles like you're putting on jackets," says Parrish Maynard, a faculty member at San Francisco Ballet School. "As a professional, one minute you'll be doing a piece by George Balanchine, the next a contemporary William Forsythe work and then a week later Swan Lake."
Keep reading...
Show less
If you're not in class yourself, you might as well be watching the pros take class—amiright? Here at DS, we're serious dance nerds—riveted by pro classes and the chance to dissect our favorite dancers' every tendu.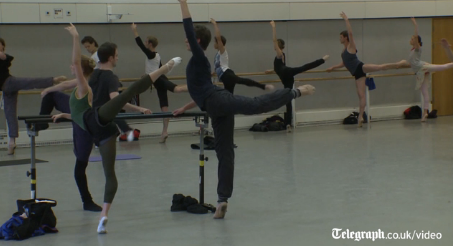 Dancers with the Mariinsky Ballet
Thanks to the UK's Telegraph newspaper, your latest opportunity to binge-watch ballet technique has arrived. Until August 13, you can witness glorious Russian perfection—aka the Mariinsky Ballet in company class.
Of course, the company is amazing onstage. But sometimes that level of performance can feel a little bit, well, unattainable. So it's comforting to know that we all start class with the same plié and just work from there. And this kind of behind-the-scenes footage is just downright inspiring. Click here to watch the whole class.
Aug. 13, 2013 11:19AM EST
You know how there are some people who will just always be cooler than everyone else? Who are so gorgeous and talented you want to hate them, but so fun and down-to-earth you have to love them? Yeah. Keenan Kampa is one of those people.
You all know Keenan. She's the American-born ballerina who's currently dancing up a storm with the super-prestigious (and almost exclusively Russian) Mariinsky Ballet in St. Petersburg. She's one of the sweetest people we've ever had the pleasure of photographing for our cover. Oh, and now she's a model for G-Star Raw. Because of course she is.
Along with Kasabian guitarist Sergio Pizzorno, Keenan stars in the designer clothing company's latest ad campaign, themed "the unlimited possibilities of denim." She looks like some kind of amazing dancing jeans-clad superhero, and we'd expect nothing less. (We're digging the red hair, too!)
What's that you say? You want to see the ad itself? Oh, OK. BAM: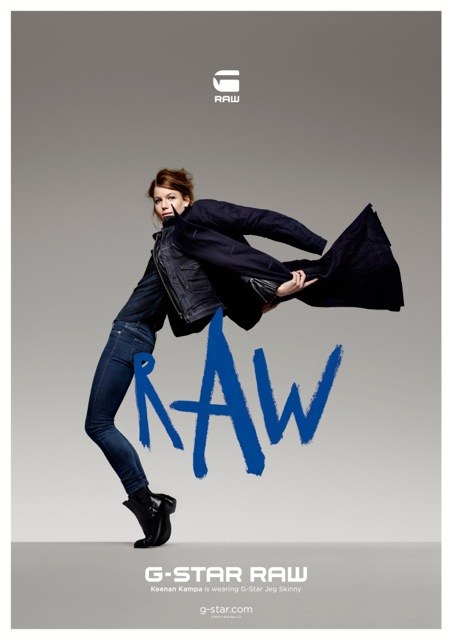 Congrats Keenan!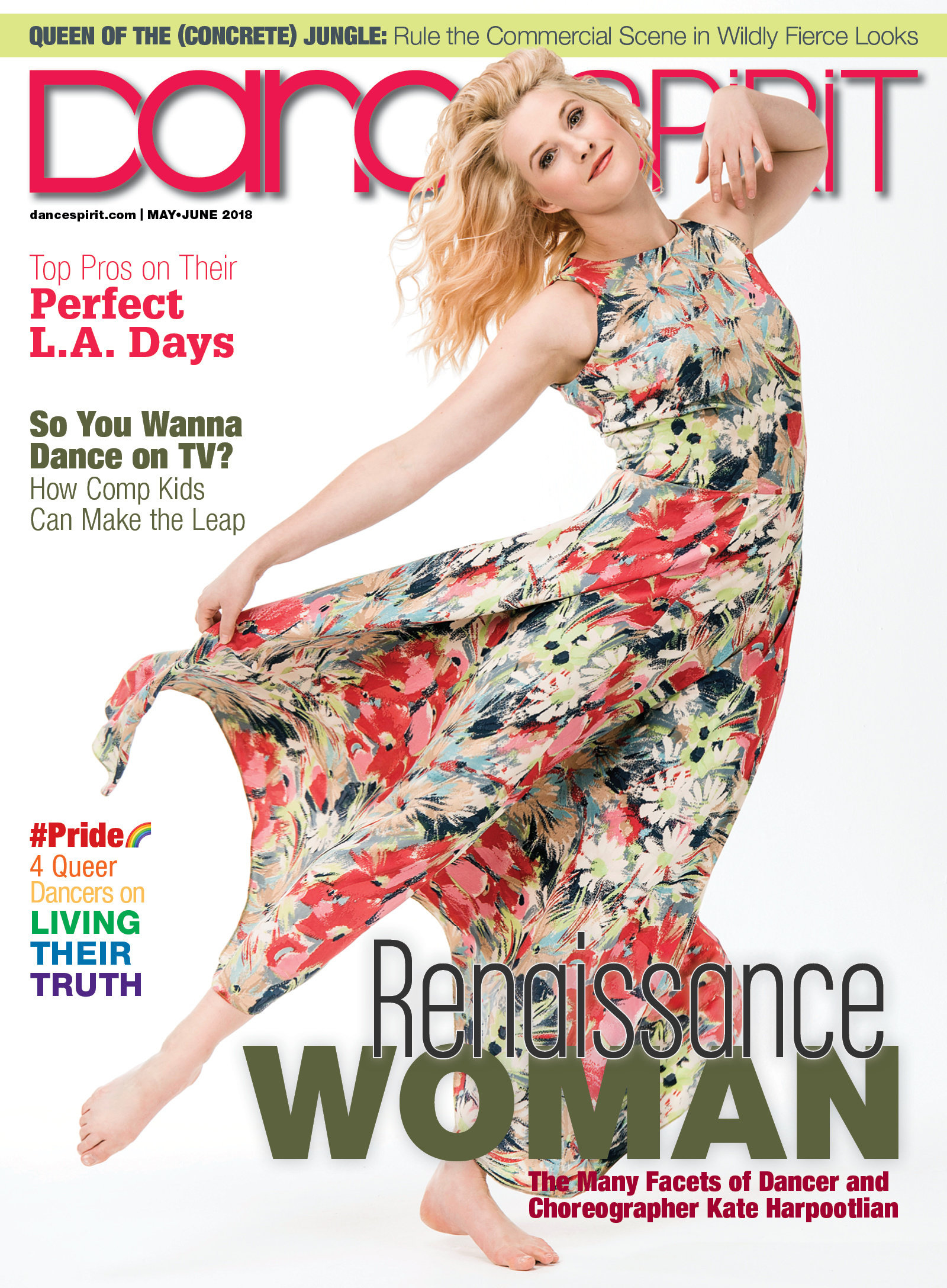 Get Dance Spirit in your inbox