Mar. 23, 2017 08:09AM EST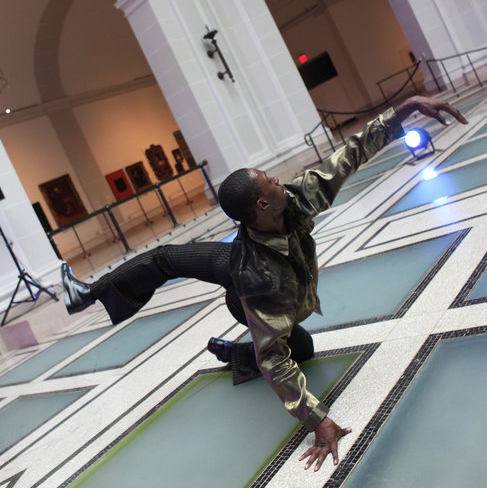 The amazing Storyboard P, who'll perform in the "Unreal Hip-Hop" program (photo Julieta Cervantes/NYTimes)
The Jacob's Pillow Dance Festival just announced the lineup for its 2014 season, and whoa, you guys: It's totally fantastic.
Every summer dancers and dance companies from all over the world descend on Becket, MA for the historic festival, which is celebrating its 82nd birthday. This year more than 52 companies will perform between June 14 and August 24.
Here are just a few of the highlights:
-Unreal Hip-Hop, a program featuring the likes of Storyboard P (check out his New Yorker profile!) and Ephrat Asherie
-Ballet 2014, a group of New York City Ballet standouts directed by amazing NYCB principal Daniel Ulbricht
-A world premiere by our friend Michelle Dorrance's Dorrance Dance group
-A "festival within the Festival" celebration of renowned choreographer Mark Morris and the Mark Morris Dance Group
And that's just the tip of the iceberg, folks. Check out the whole lineup here. We'll see you in MA in June!
How To
Sep. 15, 2016 07:16PM EST
Apr. 15, 2015 04:37PM EST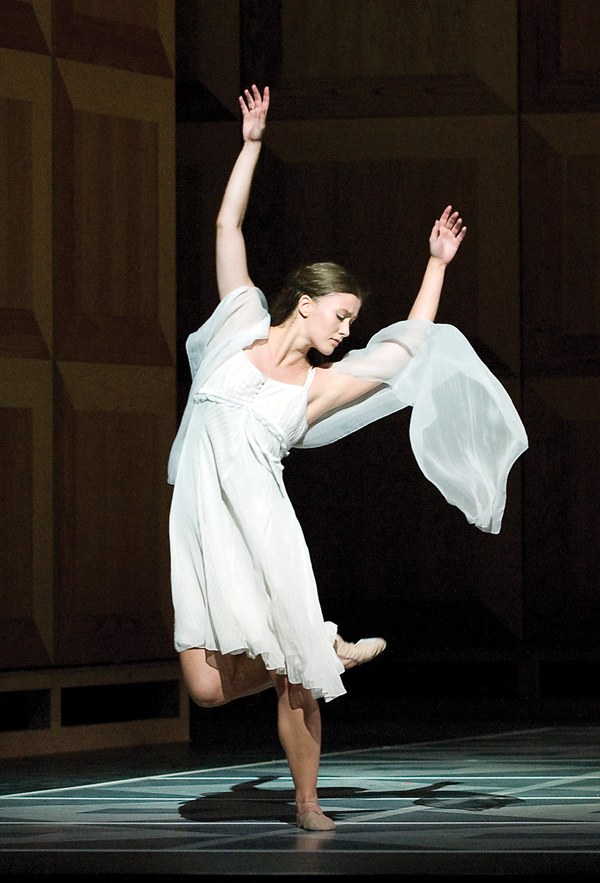 As Juliet in Mark Morris' Romeo and Juliet, On Motifs of Shakespeare (photo by Gene Schiavone, courtesy Mark Morris Dance Group)
It takes a special dancer to perform Mark Morris' rhythmically and spatially dynamic choreography. But Rita Donahue more than fits the bill: She moves with precise musicality and unabashed physicality, gliding through Morris' challenging works with ease. The Virginia native, who grew up studying ballet, jazz and tap at her local studio, first performed Morris' Marble Halls as a dance and English double major at George Mason University. In 2003, shortly after graduation, Donahue auditioned for the Mark Morris Dance Group in NYC and was offered a contract. In addition to touring with MMDG roughly six months a year, Donahue teaches with the company's Dance for PD program, leading movement classes for people with Parkinson's disease and their caretakers. This month, catch Donahue in a Morris premiere at the Brooklyn Academy of Music. —Jenny Dalzell
Dear Rita,
You're not going to believe this, but someday you'll get to do what you love for a living!
I know right now all you want to do is focus on ballet, but don't be too strict with yourself. Don't get me wrong: You're definitely going to need all the ballet technique you can get. But listen to the dance teachers who encourage you to try other styles, too. The dance world is much wider than you think, and there are many paths to take to keep you dancing and happy.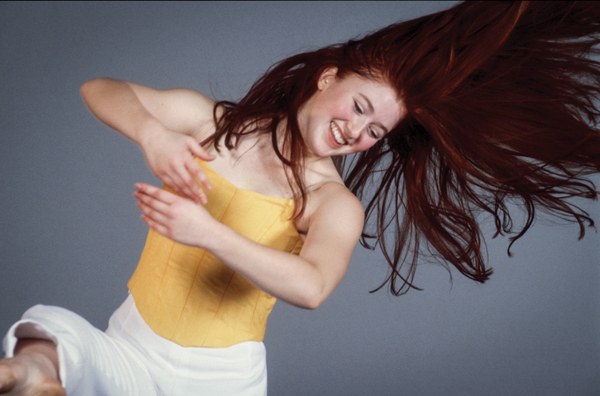 As a George Mason University student (Evan Cantwell, courtesy George Mason University)
The competition for a career in dance and the pressures of performance can be intense. Make sure to take care of your mind and body. Trying to be the thinnest or the most flexible dancer won't make you the best dancer. It certainly won't make you the strongest!
And don't worry if you choose a different path than your friends who are already in dance conservatories. You'll be glad you decided to study academics as well as dance in college. There's so much in life that will add to your performances besides honing your ballet technique. Read, listen to music, see shows and engage with the world you live in. It's a beautiful journey you're about to embark on—try to enjoy every minute of it!
Love,
Rita
Set your DVRs, dance nerds. Mark Morris Dance Group will be featured in a new PBS "Great Performances" presentation, and you know what that means: Two hours of pure dance-viewing awesomeness, all from the comfort of your own couch. Oh, and just a little someone named Mikhail Baryshnikov(!) will be hosting it all.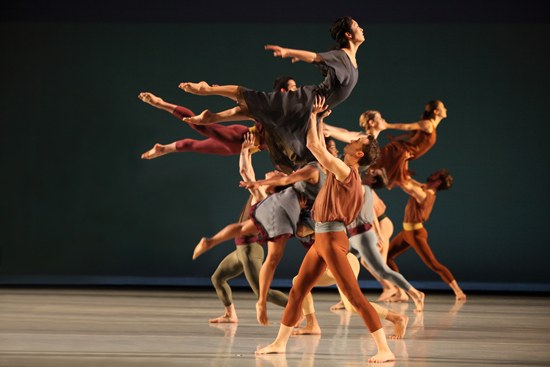 Mark Morris Dance Group in L'Allegro, il Penseroso ed il Moderato (Courtesy Kashvili)
The company will be performing one of Morris' most celebrated works, L'Allegro, il Penseroso ed il Moderato. And when I write "celebrated," I'm not exaggerating. After a performance of L'Allegro in 2013 (commemorating the work's 25th anniversary), a characteristically tough New York Times dance critic wrote, "This is choreography that speaks to the soul." So, yeah. You might not want to miss out.
In most areas, this PBS "Great Performances" will air Friday, March 27 at 9pm. Be sure to check your local listings—some cable providers are following a different schedule, and there may be a few rebroadcasts. Can't wait another 11 days? Check out this preview: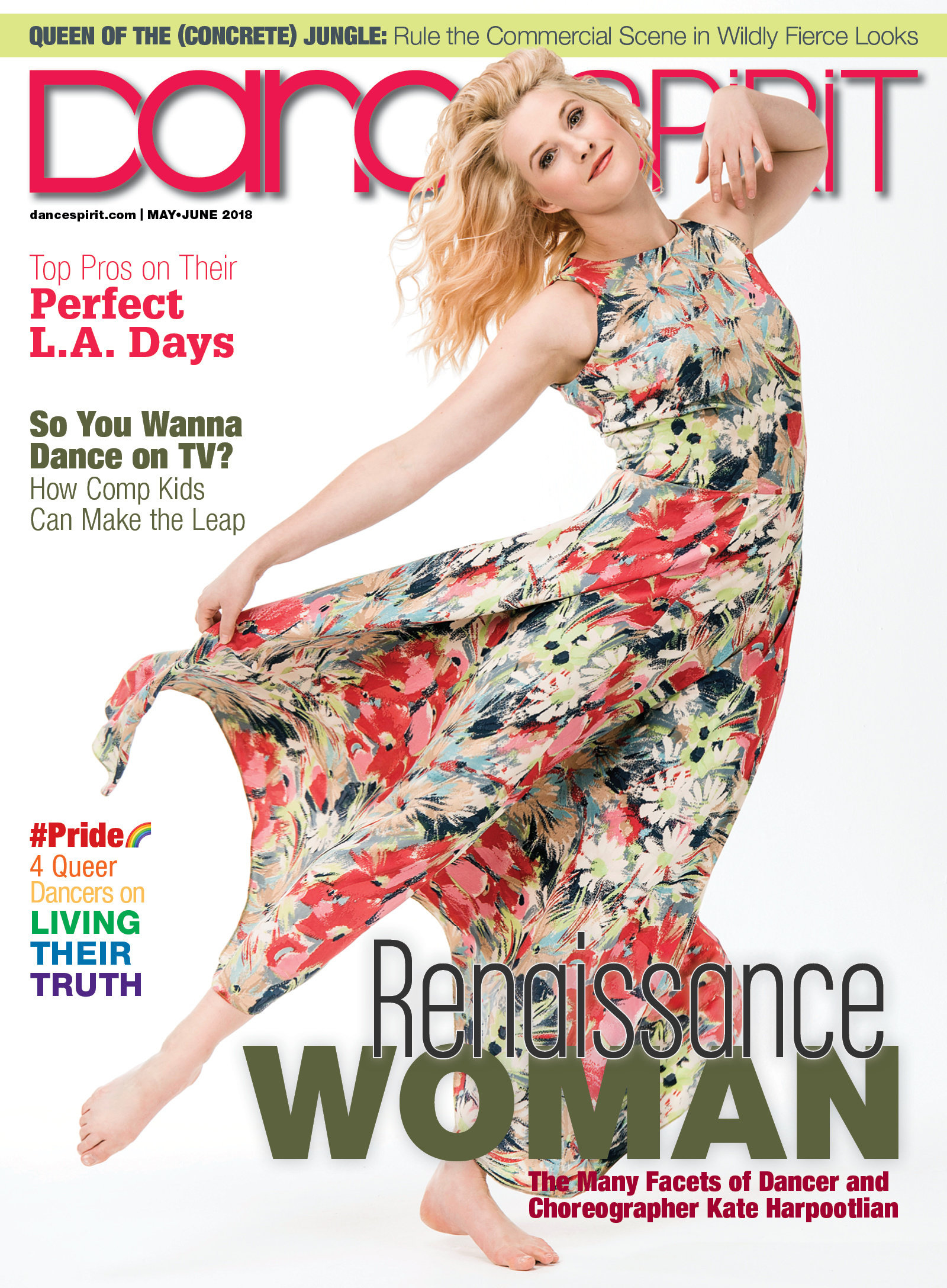 Get Dance Spirit in your inbox