Animator Marquese "Nonstop" Scott has come up with a brilliant formula for success. Step one: Find a striking and/or picturesque setting. Step two: Choose a dubstep or pop song that's super earworm-y. Step three: Film himself performing an impossibly seamless display of superhuman control in that setting, to that song. Step four: Post the clip to YouTube. Step five: Watch the internet explode.
Rinse and repeat.
But seriously: Scott, who's also a member of Dragon House Crew, routinely racks up hundreds of thousands of views on his vids. (The most successful, set to Foster the People's "Pumped Up Kicks," has 118 million and counting.) So we're always excited to see his latest.
This morning, Scott released another mind-bending clip—but he tweaked his formula slightly. Rather than opting for high-energy dubstep, he chose "The Jacka*s" by No More featuring Lime Kid—a chillstep track that's, well, chill, almost dreamy. To echo its mood, Scott slowed down his typical rapid-fire, tick-tick-tick style. Half the time, it literally looks like a slo-mo edit; if there weren't a fountain running in the back of the shot, people would probably assume the footage had been altered.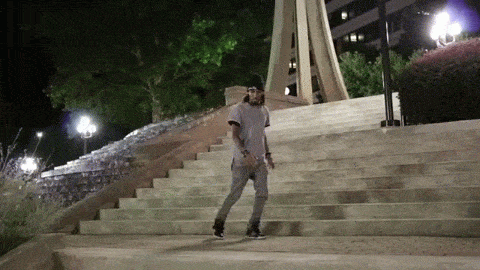 The result is an animation meditation. There's always a stream-of-consciousness logic to Scott's phrases; when they're slowed down this way, we can see how each movement "thought" leads to the next.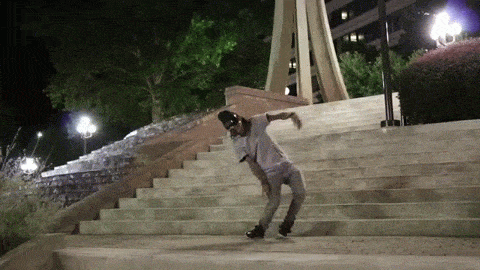 Get hypnotized: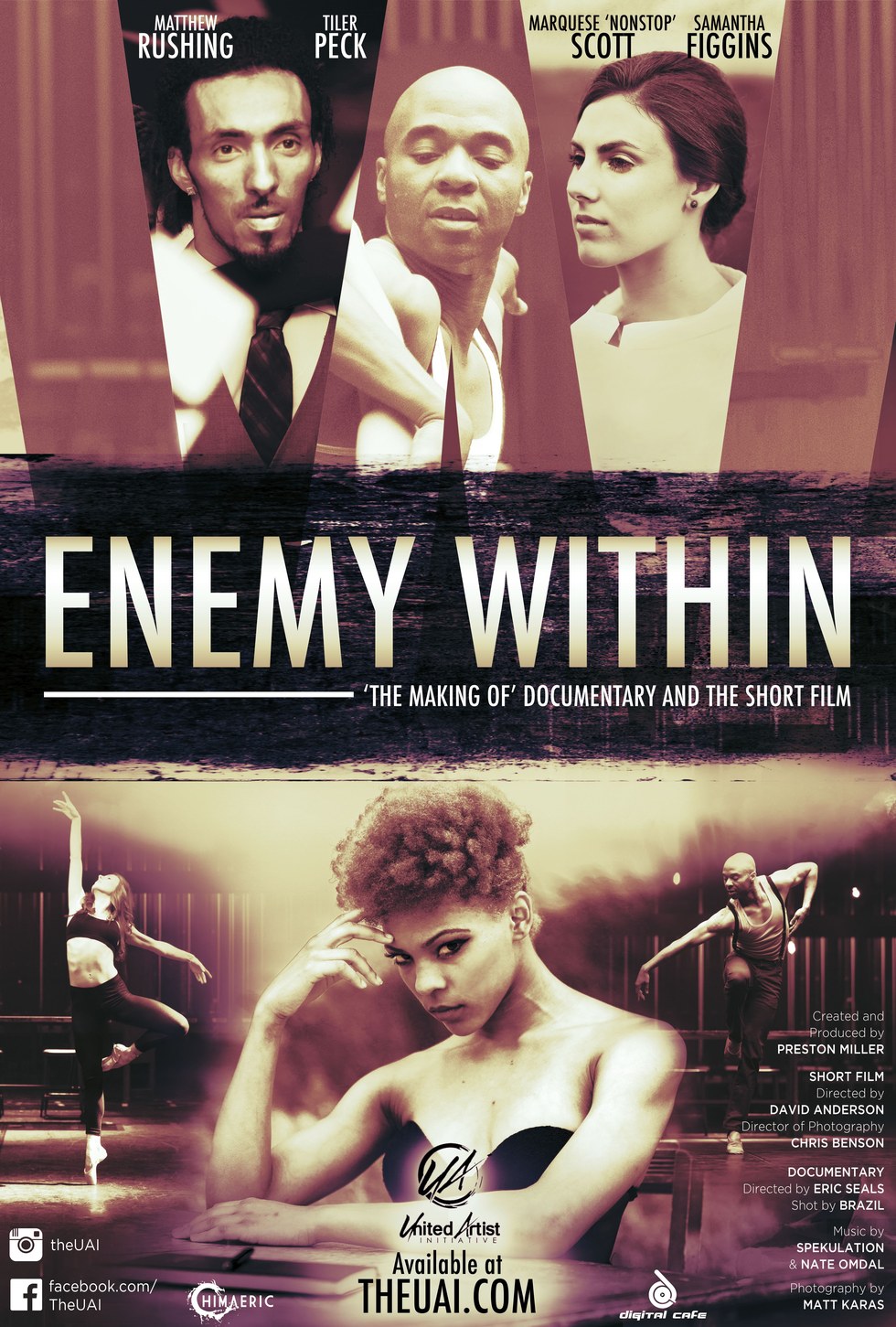 Back in October, we told you about all the gloriousness that is Enemy Within—you know, the United Artists Initiative dance film featuring New York City Ballet's Tiler Peck, Complexions Contemporary Ballet's Samantha Figgins, Alvin Ailey American Dance Theater's Matthew Rushing, and Dragon House Crew Member Marquese "Nonstop" Scott? Yeah...it's kind of a big deal.
At the time, the film was still in the fundraising stage. But now we're delighted to announce: Enemy Within is available for download on iTunes! And you guys, it's everything we've hoped for, and more. These four powerhouses—each from a distinct movement background—come together seamlessly, blending their superhuman abilities to communicate something very human: insecurity. Best of all? The film totally relies on dance to tell the story. The dancing isn't an accessory—it's everything.
For example, Matthew Rushing dramatizes the insecurities surrounding love:
And Tiler Peck juxtaposes her effortless technique with raw emotion to demonstrate insecurities of appearances and beauty:
Breathtaking, right?
Now, before you rush off to download your digital copy, check out a few beind-the-scenes interviews: Find out what it was like for a ballerina and a contemporary dancer to learn and rehearse a pas de deux, and hear from Rushing and Peck about why dancers, in particular, struggle with insecurities.
But wait—there's more! We're giving away 10 digital copies of Enemy Within. Click here for a chance to win. Happy watching!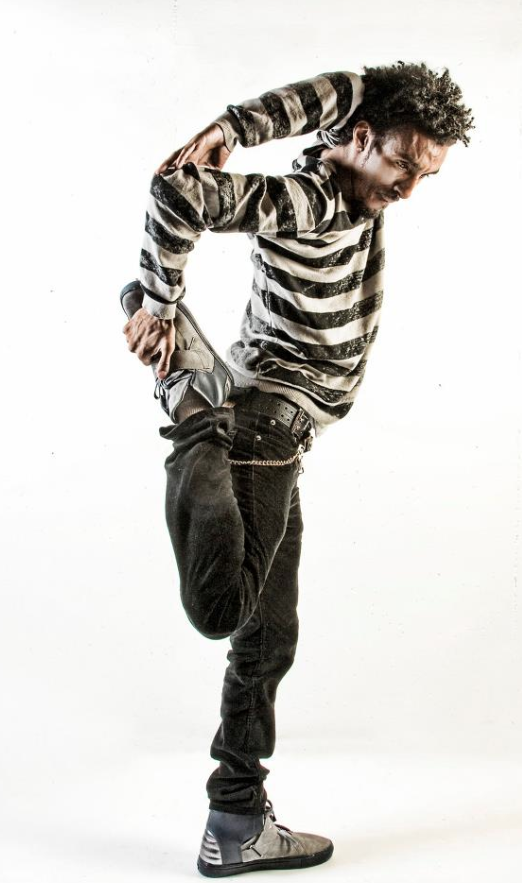 Marquese "Nonstop" Scott (photo by Drew Crozier)
Not too long ago, we asked: What is animation dance? Thanks to some expert instruction, we now know that animation is about bending reality, about making people stop and think, Wait...what did I just see?
Well that's just what we thought after watching this new video of animator extraordinaire Marquese "Nonstop" Scott (RemoteKontrol & Dragon House Crew). We were stunned by Scott's almost inhuman control—his ability to isolate every part of his body with seemingly impossible fluidity.
Yet there is something very grounded about it. Set to a remix of John Legend's "All of Me," the movement comes from a place of real human emotion. Scott showed us pain, joy, and love without moving beyond a three foot radius. He doesn't need any extras—no special lighting, no changing scenery, no flashy effects. The juxtaposition of (extremely) unfamiliar movement with emotions we can understand was enough to hold our undivided attention for the entire five-minute video.
In short, we were mesmerized.
Want to learn more about Marquese "Nonstop" Scott? Check out this 20-minute YouTube documentary, where he explains how he found dance (or how dance found him).
Happy Monday!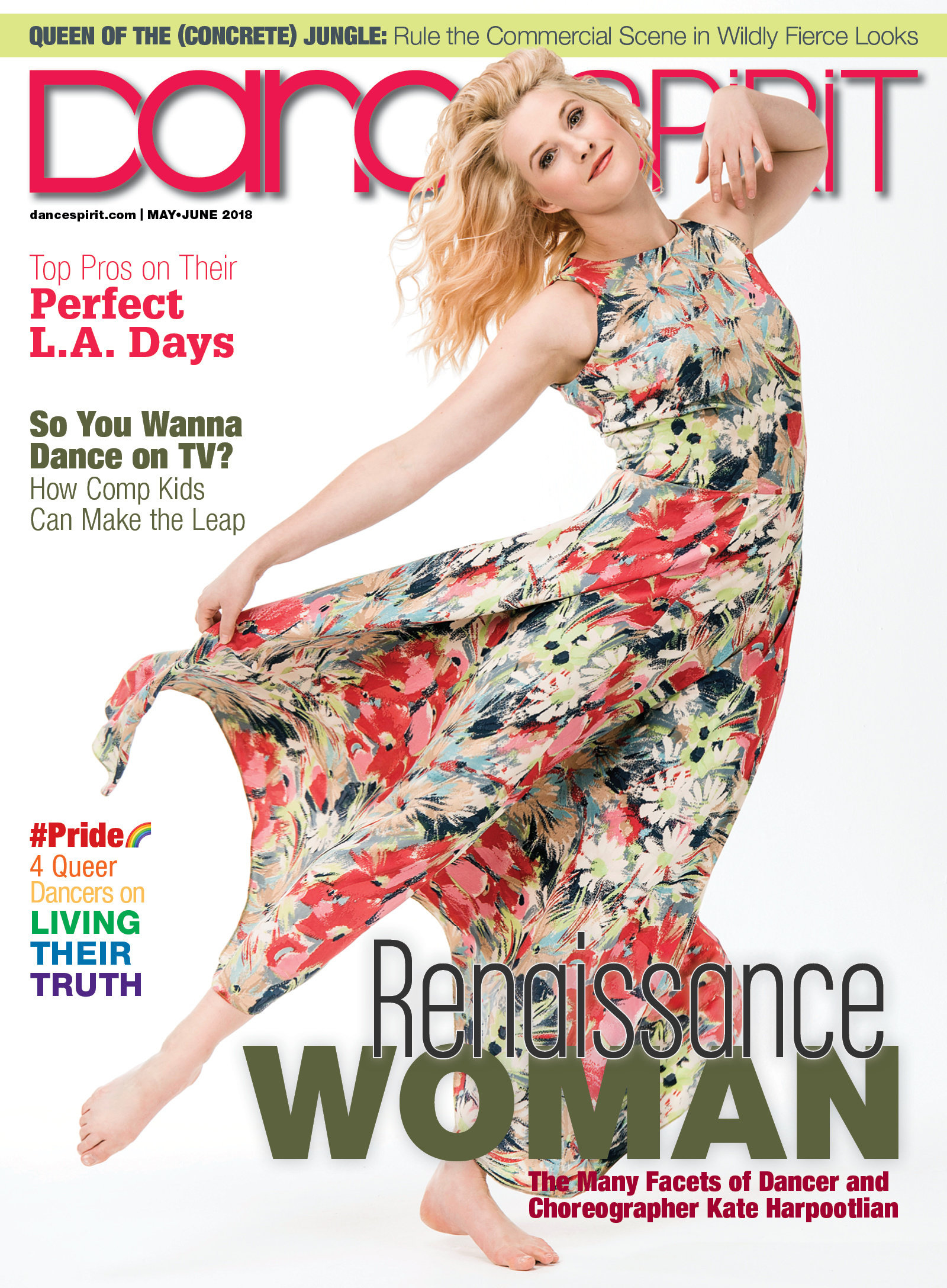 Get Dance Spirit in your inbox